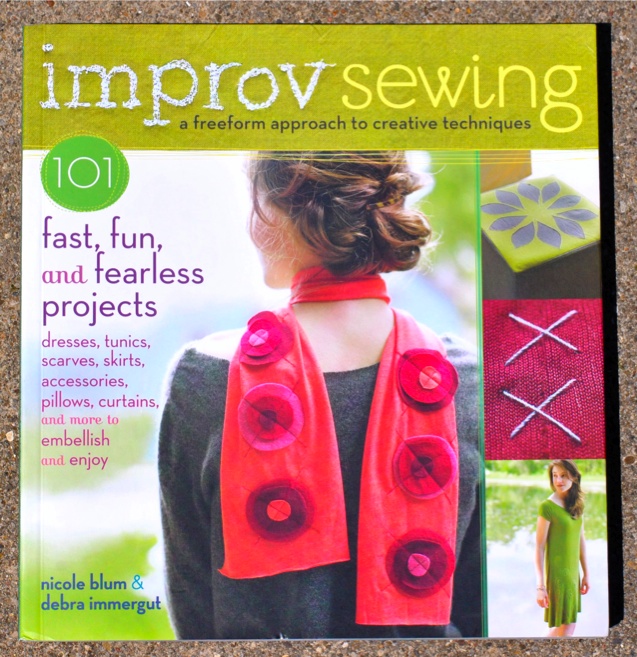 Improv Sewing: A Freeform Approach to Creative Techniques is a new book from Storey Publishing filled with "101 fast, fun and fearless projects" to sew and love. The sheer number of projects is enough to get excited over, but the variety of techniques (from upcycling to reverse applique) is a huge bonus.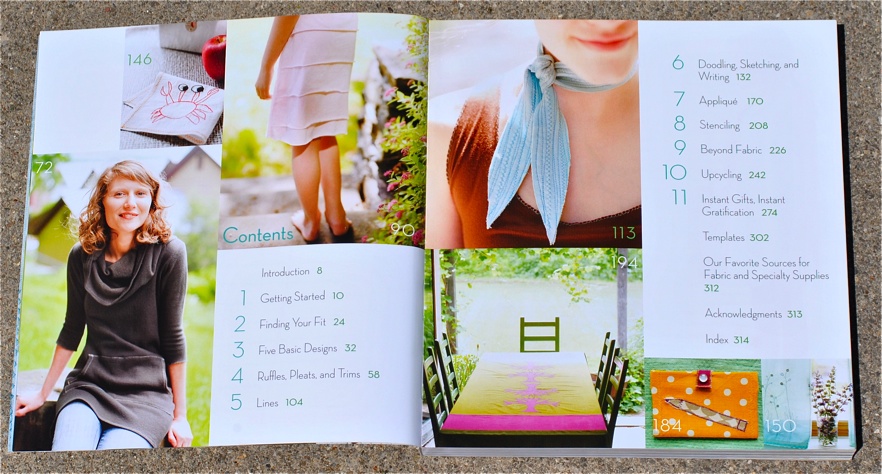 Authors Nicole Blum and Debra Immergut show off 101 sewing projects in the same style of those on their blog that are suited for beginners and intermediate sewists. The freestyle approach to sewing includes appliqued and stitched motifs, based on simple designs, several of which require no pattern pieces. Many also feature recycled and upcycled materials. Projects in the book include embellished dresses, tunics, scarves, skirts, accessories, pillows, curtains and more.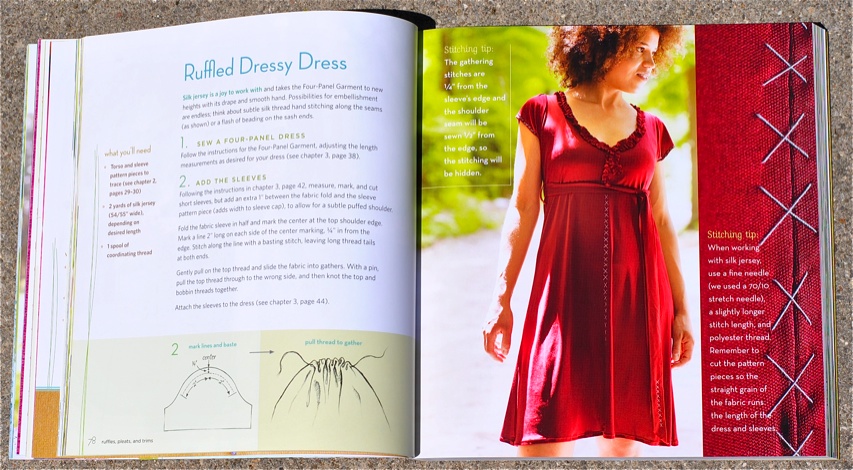 The "Ruffled Dressy Dress" is a cute and comfy dress pattern embellished with texture, but there are several variations on this concept, including a simple two-piece shift dress. With clothing for women, men and kids, the book offers a diverse variety of patterns.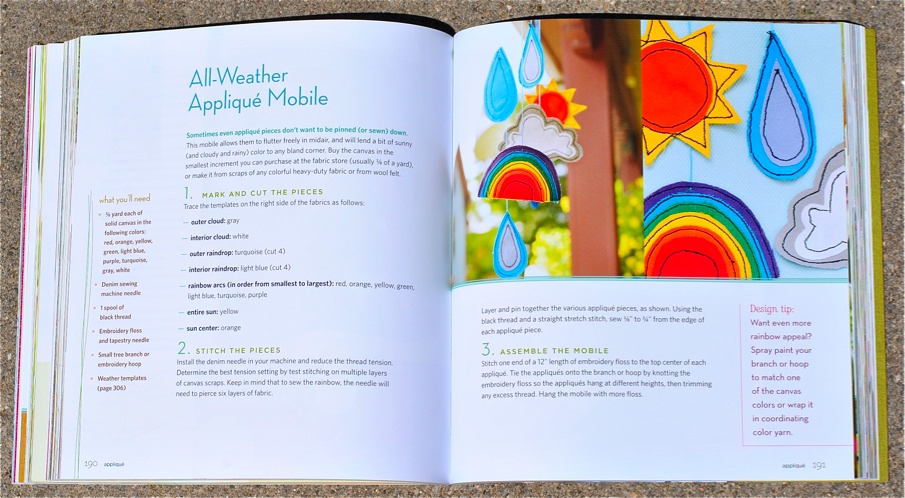 Feeling the need for some home decor? The "All-Weather Applique Mobile" pairs bright fabrics with whimsical shapes and machine embroidery, for a darling project that would suit a nursery or creative space.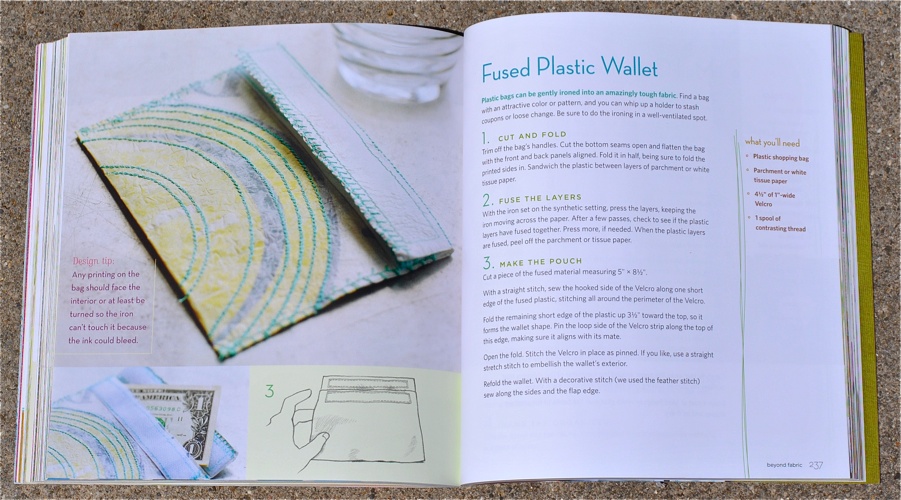 The authors of Improv Sewing have a definite bent toward upcycling, and many of their projects show how to use free or inexpensive materials in a new way. This "Fused Plastic Wallet" has decorative stitching and is sized perfectly to slip your cash and a few credit cards inside.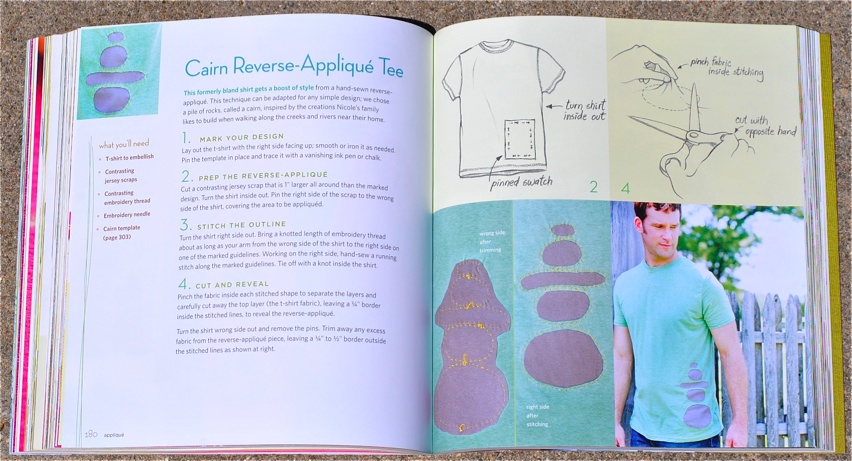 This men's reverse-applique tee is simple and stylish, with an organic design embellished on the lower front of the shirt. Kids and beginning sewists can learn this technique of reverse applique and hand-stitching to make clothing, accessories and home decor.
Free Projects
Storey Publishing was gracious to share two free projects from the book, including the:
Reverse applique ottoman cover
Giveaway!
Would you like to win a copy of Improv Sewing? Just leave a comment on this post to be entered to win. We'll choose one random winner on Wednesday, July 4, 2012. Check out the rest of the Improv Sewing blog tour at:
June 29: https://unanimouscraft.com/
July 10: https://www.craftfoxes.com/
Congrats to our giveaway winner, commenter #52 Fenna, who said: "Cool book! I like upcycling stuff–it's a great way to re-use!"