Have you ever had fresh Georgia peaches? They taste like nothing else! Last month, I shared a recipe for Crock Pot peach cobbler, inspired by my love of peaches grown in the south. I've recently tried some savory dishes with peaches, and wanted to share my new favorite summertime dinner recipe: Crock Pot chicken tacos with peach pineapple salsa! If you are looking for an appetizer, the fresh salsa is great on its own.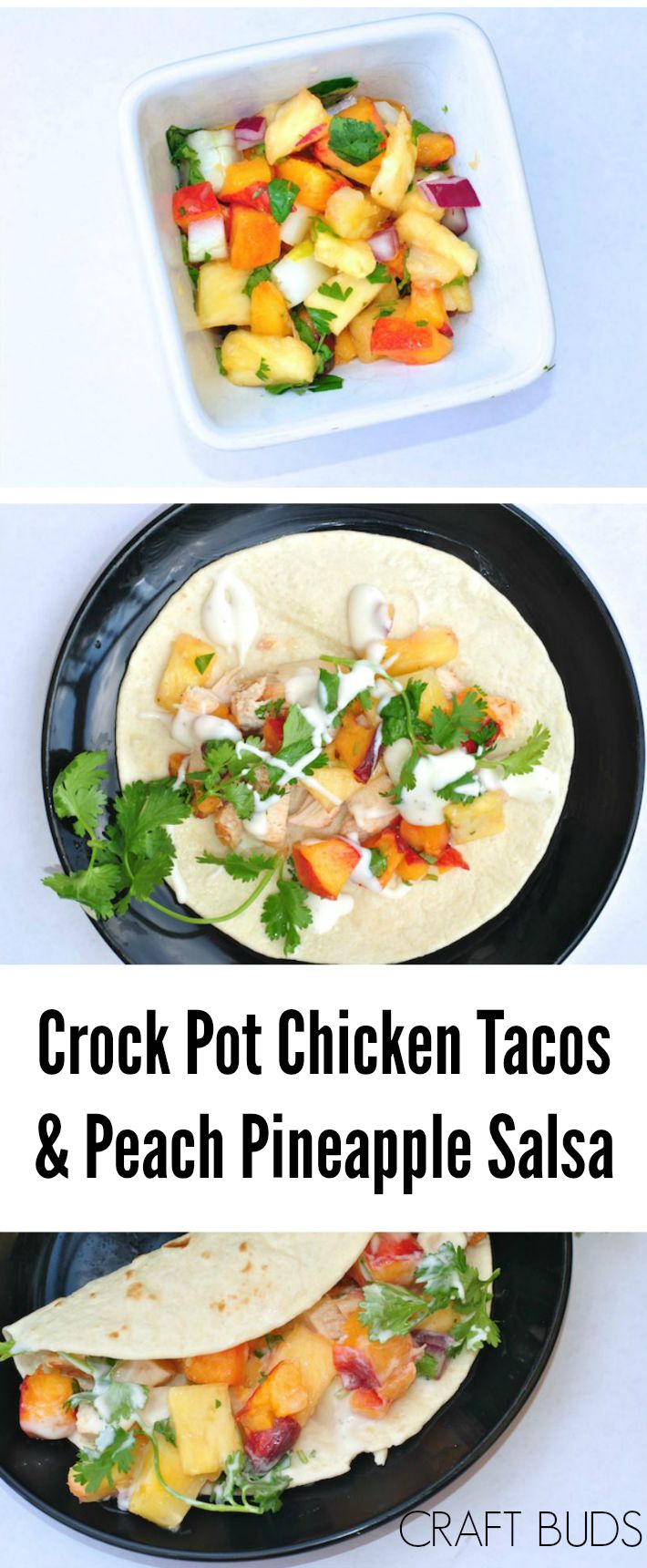 If you love easy Crock Pot chicken recipes, you'll love this dinner that's easy to throw together. Trust me! I'm a very low-maintenance cook, and just happen to have a great farmer's market nearby. If you don't have fresh peaches and pineapples in stock, pick up a jar of peach or pineapple flavored salsa and make your own variation.

To make the Crock Pot chicken:
– 2 to 3 fresh or frozen chicken breasts
– 1-2 cups of salsa (any kind)
Place the chicken in the slow cooker and cover with salsa. Cook on high 3-4 hours or low 7-8 hours. The longer you cook, the more it will shred, or you can easily chop it once it's fully cooked. Set aside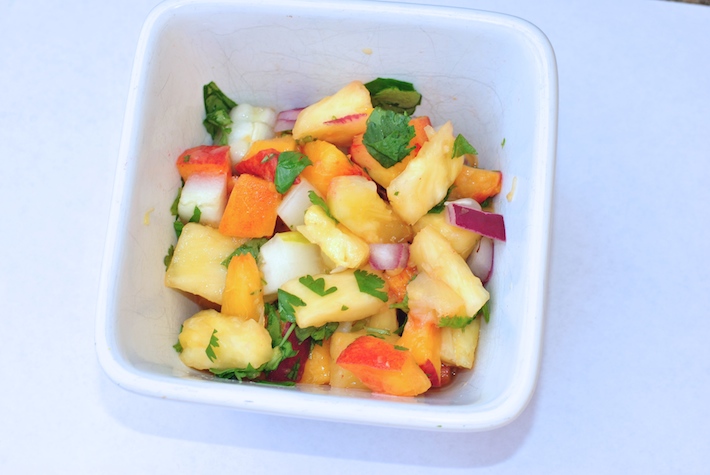 To make the peach pineapple salsa:
– 2-3 fresh peaches, diced
– 1/2 fresh pineapple, diced
– 1/4 red onion, diced
– 1/2 Cucumber, diced
– 1/4 cup lime juice
– handful of fresh cilantro, chopped
Combine ingredients and mix well. Serve with Crock Pot chicken tacos or eat with tortilla chips.
To make the cilantro rice:
– 2 cups uncooked rice
– 1/4 cup lime juice
– handful of fresh cilantro, chopped
– pinch of salt
Prepare rice according to package. Add several squirts of lime juice, salt and cilantro. Serve as the first layer of chicken soft tacos.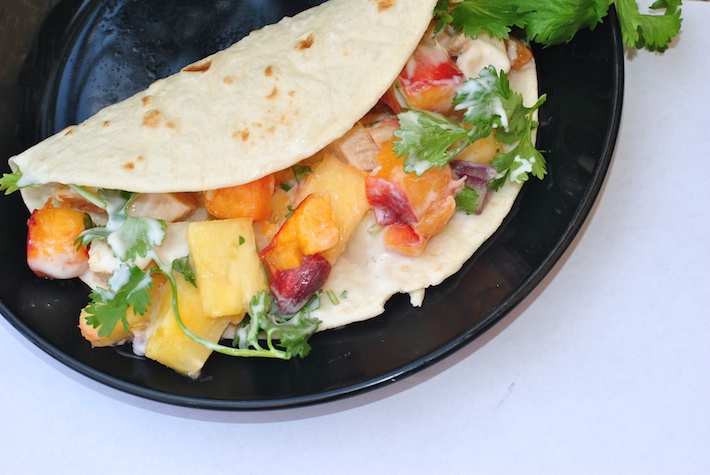 To assemble the tacos, layer small flour tortillas with the prepared cilantro rice, Crock Pot chicken, and peach pineapple salsa. If desired, add shredded cheddar cheese, a squirt of lime juice and more fresh cilantro. This is a great dish to serve buffet style and let your family assemble their own plate! I hope you enjoy this recipe, and that it helps to shake up your dinnertime routine.
Do you have a favorite Crock Pot chicken recipe?