Today, we are so excited to feature creative quilter Rebecca Bryan, author of the new book Modern Rainbow: 14 Imaginative Quilts That Play with Color. (Stash Books). Rebecca blogs at Bryan House Quilts.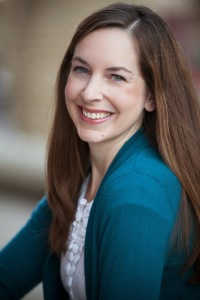 1) Becca, thanks for visiting us at Craft Buds today! Can you tell us a little bit about how you got started writing your book? How did you go about the very first steps of getting your book published?
Thanks for having me! After the initial inspiration to write a book about rainbow quilts, I really had little idea of how exactly one gets a book published. On top of not knowing how to publish a book, I knew it would be a lot of work and take a lot of time. Instead of being discouraged, I just started.
The bulk of the work in a quilting book is the quilts right? So I began by making the quilts I knew I wanted to be in the book. While I was making quilts, I also sketched ideas on graph paper and took notes in my journals. I also researched the whole book publishing process by reading blogs and articles and attending the "getting published†lecture at QuiltCon in 2013. Finally, I began learning graphic design programs (TouchDraw for iPad and Illustrator); each sketch taught me at least one new trick. There was a lot to learn!
At the time, this poem really encouraged me:
Persevere
[Author Unknown]
2) The rainbow quilts in your book are really stunning! Where do you find your design inspiration?

Thanks so much! I'd say that the quilts are a collection of inspiration over the course of that 6 to 9 month period I described above. Knowing I wanted to create quilts that showed off the glow and radiant goodness of the spectrum, I sketched and sketched while I researched how to submit a book proposal. Some of the designs I started making right away – Rainbow Streak, Rainbow Remix, and Invisible Rainbow. After I had 20 or so designs, I choose what I thought were the 15 best designs for the proposal.
Some of my ideas were for improvisational quilts, some were traditionally inspired, and some I felt were modern. But when I started choosing the top 15 quilt designs, I felt it was necessary to choose a genre. But had I chose one genre, some of my best quilt designs would not have made the cut. I found that to be stressful and wrong. Finally, it dawned on me that I didn't have to choose one genre and maybe multiple genres could be a strength (or at least a unique aspect) of the book. Then I felt better.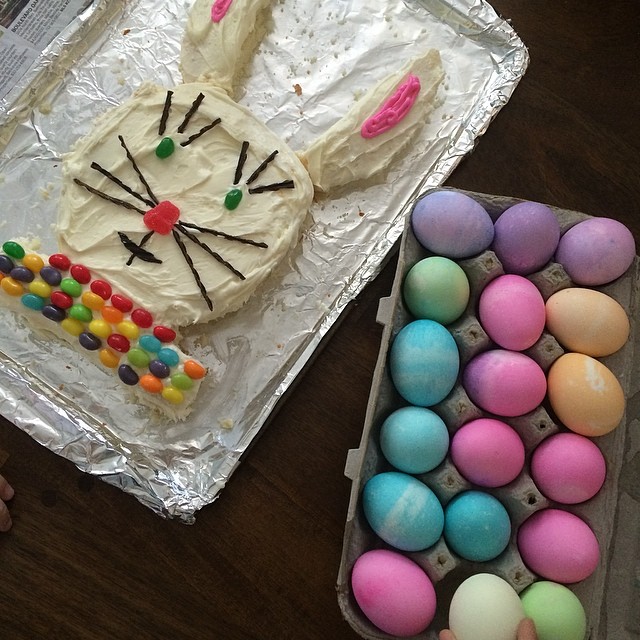 3) With four kids at home, how did you find time to write a book, create and sew?
While I was writing the book, I was able to work only in small bits during the day, and mostly during nap time. Much of the work occurred after bedtime, from 8pm – 2am. So basically I just stayed up until 2 in the morning to meet my weekly deadlines! NO BIG DEAL! <insert slightly crazy giggling> My weekly deadlines were self-imposed and a big part of how I kept myself on track. My goal was to finish a quilt – top and instructions – each week. It was a delirious couple of months!
Now that the kids are a bit older and the big kids are in school, I have more time to work during the day. Of course, I'm not in book writing mode so things are more balanced. I still try to work only while the littles are napping; in the morning we will hang out and play, or run errands, or go to the gym, etc. And then a couple of nights a week I'll spend sewing. Right now, I'm trying to cap my working hours to 20 hours a week, but that really depends on deadlines.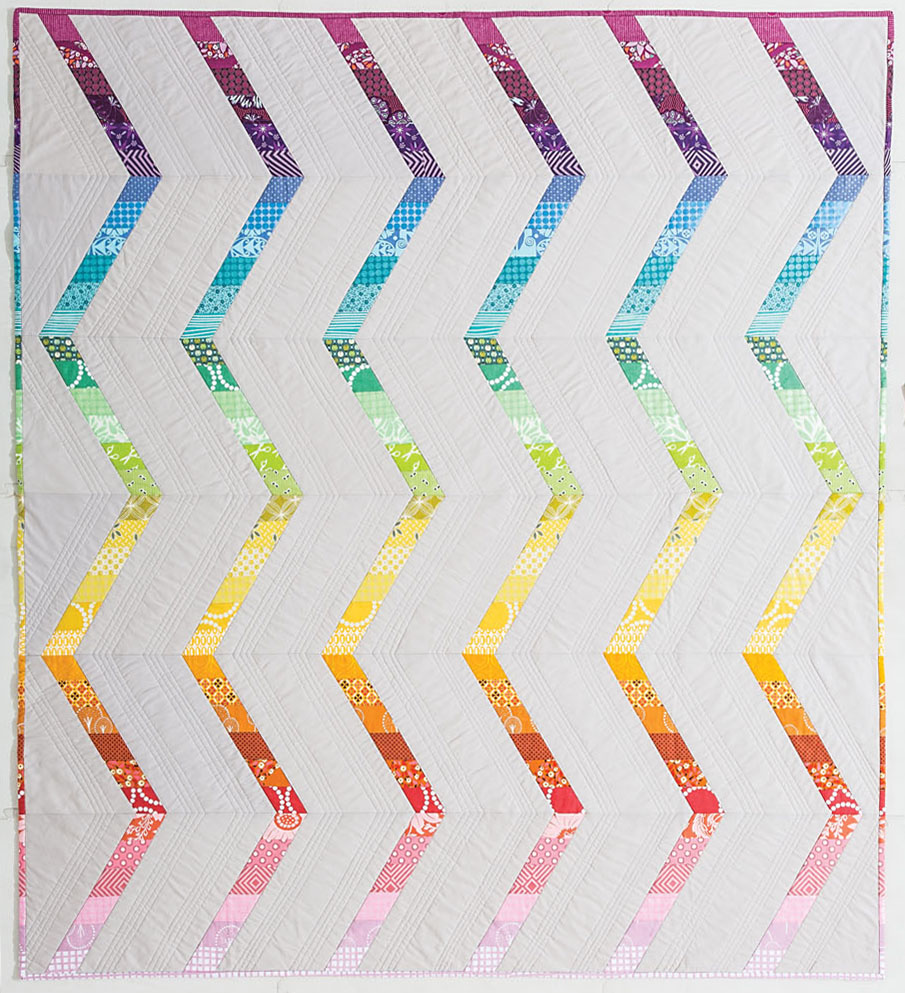 4) Do you have a favorite quilt in the book? What's the story behind it?
I have several favorites! I shared about Wavelength, the cover quilt, in the most recent issue of Love Patchwork and Quilting, so I can share about another favorite. Really I have a bunch of favorites – I hope that's ok!? As an aside, I remember in art class in high school I couldn't stand my work.
So let me tell you about Rainbow Streak. Rainbow Streak (pictured above) was one of the first quilts I completed for the book and it was the written project sample I submitted in my proposal. The inspiration comes from the traditional Streak of Lightning quilt pattern; I thought it would be fun if each streak was a rainbow. Using enough fabrics, you can capture a nearly seamless transition from color to color. There's something about that seamless rainbow that makes it just jump off that gray stormy background. Choosing the fabrics for this quilt was fun fun fun. Also, the quilt is unique and a bit challenging, but not overly difficult. So it was fun to make but not a booger to piece. Plus, did you see the binding? Special bindings always add a special touch.
5) What's next for you?
Apart from the staying up until 2 am, I really enjoyed the whole book writing process so I'd love to write another book. I've been publishing a few patterns independently, so I'm working on adding to my pattern business. Also, I'd like to expand my teaching.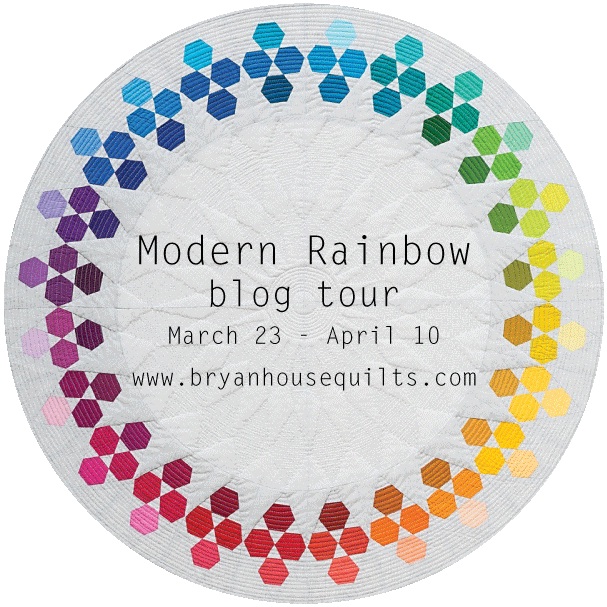 Follow the blog tour!