Welcome back to the Pleated Boxes Pillow Sew Along!
Today I am going to show you how to add those lovely pleats to the rows of your pillow front. It's not as difficult as you might think. Let's get started! Did you get your free PDF pattern?
Add Messy Pleating
1. Along each of the background fabric rows you just added, take a 5" section of the row and add 3 to 4 horizontal folds.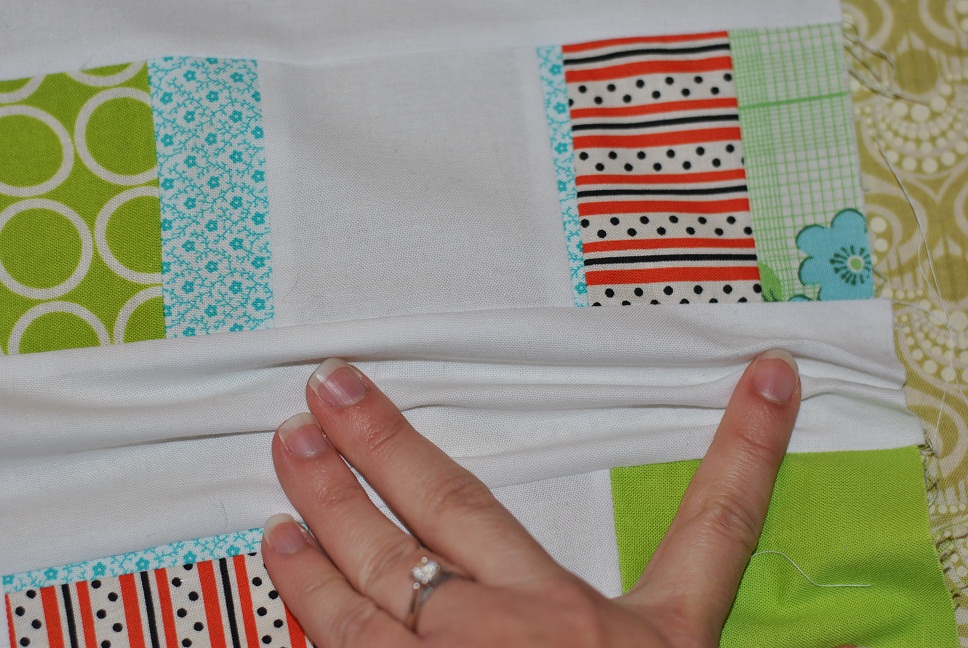 Hold in place and press.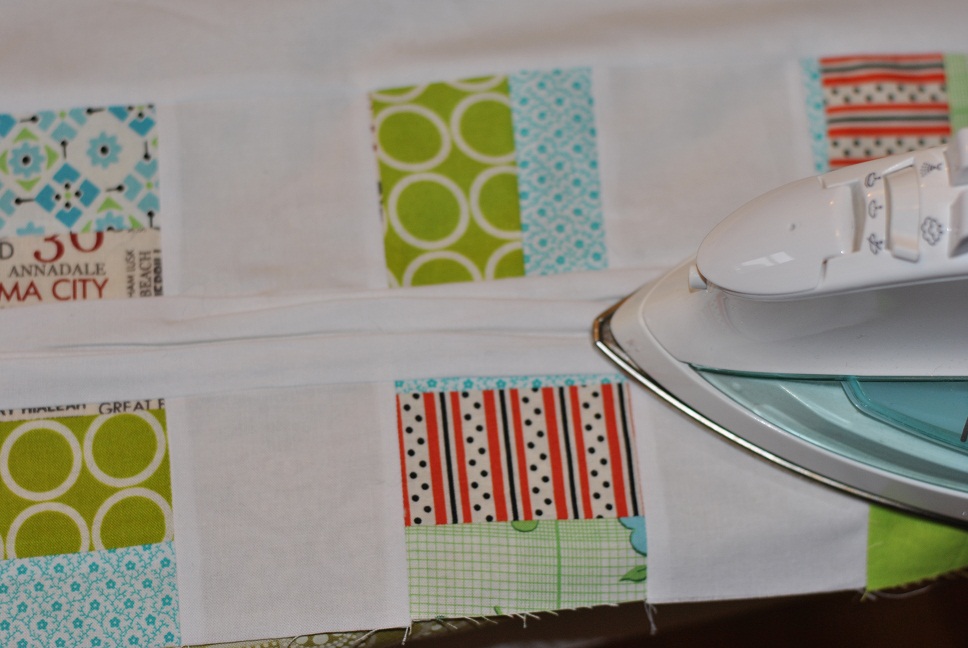 Repeat with the next 5" section until you've pleated the whole row.
2. Pin gathers in place, at the patterned box intersections, so that the pleated rows are about 1" to 1.25" wide. You can measure the first one and approximate the rest.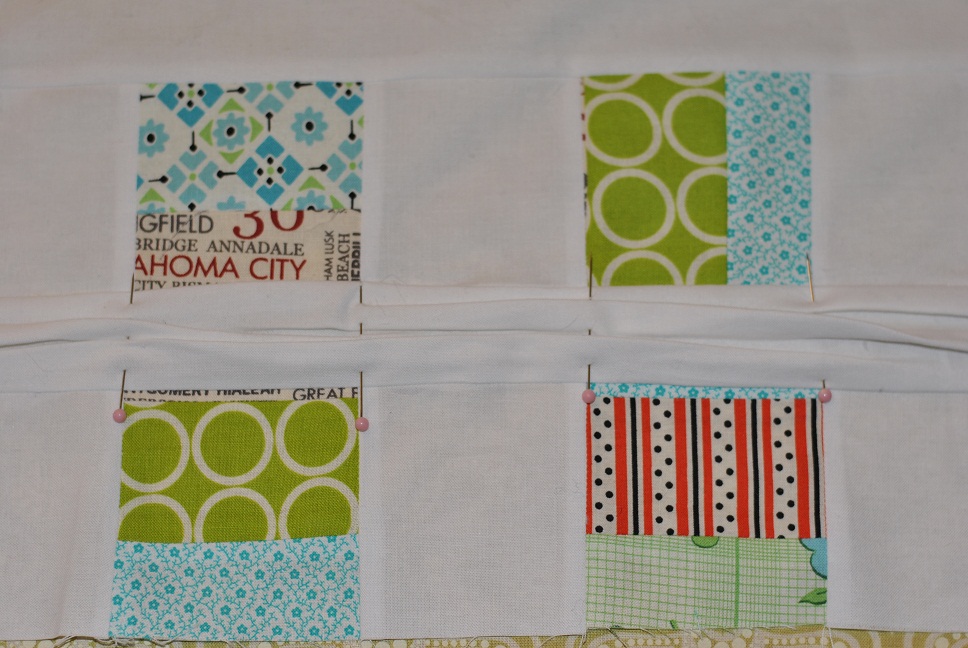 3. Starting at the right-most patterned box intersection, stitch a vertical line from the top to bottom of the row, just between the box corners. Remove pin as you sew and use your fingers to carefully guide fabric through, retaining the pleats. Backstitch at both ends.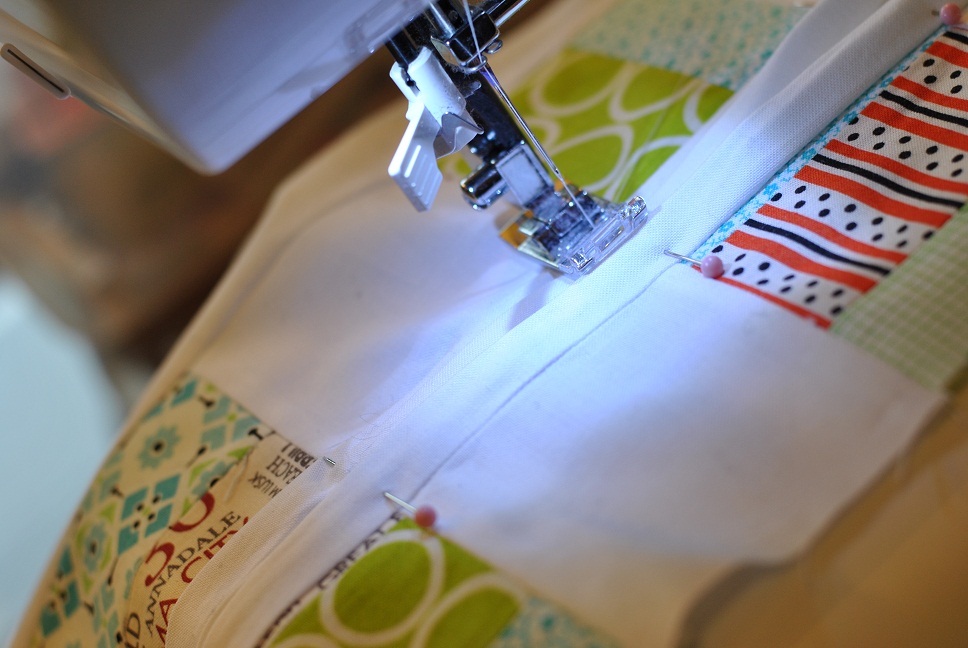 4. Without cutting your thread, release your presser foot and lift your pillow front so you can stitch the next vertical line. Again, stitch between the patterned box intersections and backstitch at both ends. When finished with the row (six vertical lines), trim threads. This will save you lots of starting and stopping!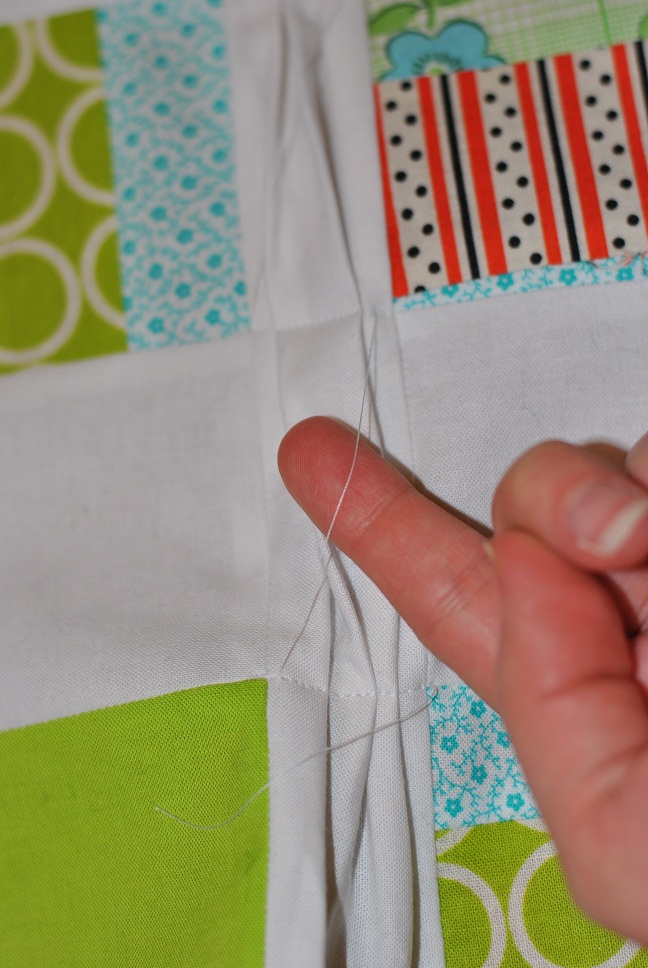 5. Repeat process for other two rows. To keep the pleats on outer edges of pillow front from shifting, stitch across each row with 1/8" seam allowance from the edge, so stitching is not visible when pillow is assembled. (See below: Left pleated edge is stitched close, and right is still open.)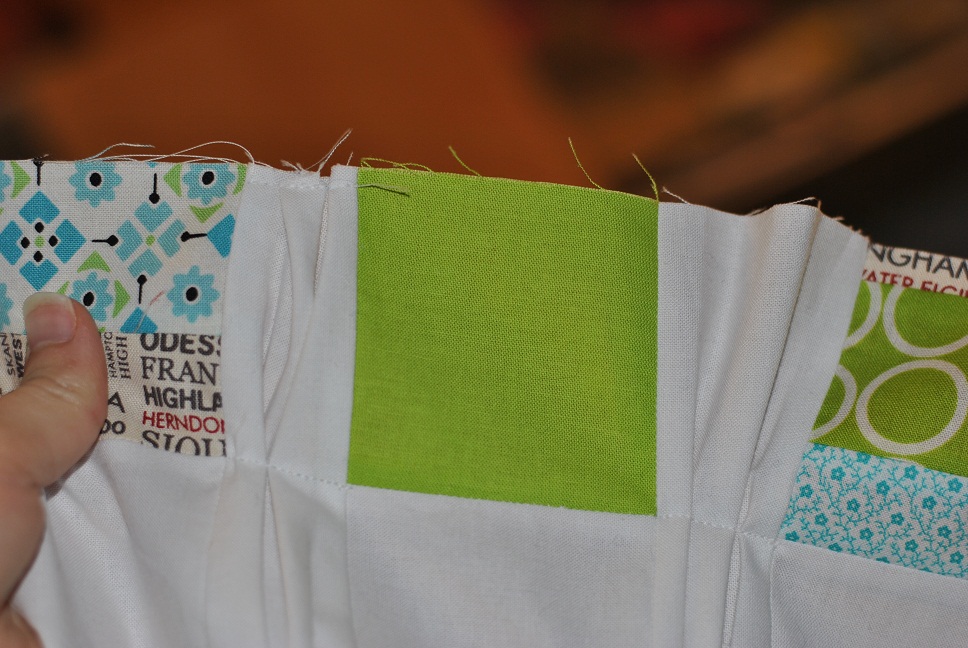 6. Trim threads. Your pleated pillow front should measure about 14" x 18".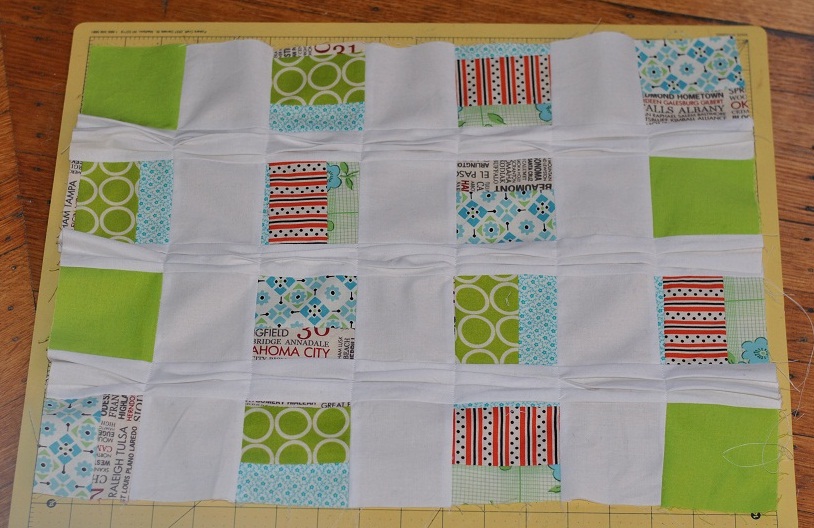 And that's a wrap! There are some lovely pillow front popping up in the Flickr group, so pop on over if you are still wondering what fabrics to use. You still have two full weeks to get in on this sew along and enter to win prizes!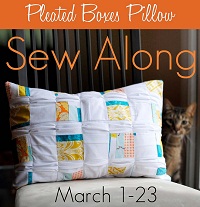 Schedule