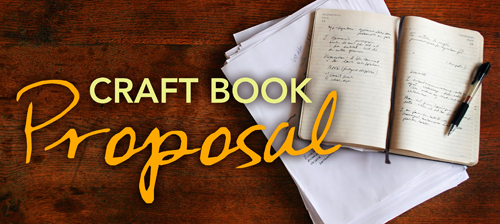 So, you're thinking about writing a craft book proposal. Congratulations! If you have a unique book concept and are ready to take that next step, here are some tips we've gathered from the experts.
Do Your Research
Any good book proposal starts with research, and that includes craft books, children's books, cookbooks and more. Search Amazon, your library and the bookstore for titles that are similar to your book concept. (This is assuming that you already have an idea in mind.) As you look through these books, ask yourself:
How is my book idea similar to or different than the competition? Find examples of similar books and take notes on who publishes them, how many pages, and read the reviews online.
Who would read this book? Is this targeted toward teens, their parents, a certain demographic? Is it for beginning crafters or highly-skilled artists?
How original is my idea? Is my idea too vague, with 5 or more printed books on the topic? Is my concept too narrow, with very few readers that would be interested?
Is the idea based on a trend, or is it here to stay? If based on a trend, keep in mind that books can take one to two years to publish, so the idea should still be fresh when books are being rolled off the presses.
Study Publishers
Craft book publishers vary widely in the types of books they publish and the number of titles they put out in a given year. Before approaching any publisher, it's important to ask these questions:
What kinds of books does this publisher like? You can look at recent and upcoming releases on Amazon and take note if they seem to specialize in a certain craft (knitting, mixed media, painting, jewelry, sewing, etc.).

What is the publisher's aesthetic? Is it more traditional or modern in approach? See if they publish mostly project and how-to books or topical books, such as a history of a particular craft.

Is the publisher currently accepting book proposals? If not, it should say so on their website.

Are their authors well-known? Some publishers stick to authors with a huge blog following or branded products on the market, while others seem to target up-and-comers. Although it's not always a deal-breaker, having your own audience is becoming increasingly important in craft book publishing.

Does the publisher prefer for you to send a query before sending the whole proposal? A query letter is a one-page summary of your idea, with a quick author bio and contact information. The purpose of sending a query is to save you time (and the editor time) if they are not currently accepting book proposals like the one you'd like to write. For instance, ABC Books might have all Christmas craft books lined up through 2013, which means your idea is best suited to another publisher.

Is there a specific form or survey you need to fill out? If not, see the elements of a book proposal section, below.

Do they expect electronic or mailed proposals?

Does the publisher allow simultaneous submissions? If not, choose your top pick of publishers to work with, and let them review your proposal first before sending the info to anyone else.
Once you've determined that this publisher would be a possible fit for your type of book, search for their submission guidelines online. Here, the publisher will tell you very specifically how you can communicate with them. Follow these directions very carefully, as this will be your first impression!
Flickr /Anastasia Egórova
Elements of a Book Proposal
Though publishers may vary on their requests, these are the most common elements of a craft book proposal.
Summary: Envision the book jacket text of your soon-to-be published book. What would it say? How would you sell your idea an convince someone else to buy it? An editor may love your work, but publishing a book requires a marketable idea that will sell books.
Table of Contents: A proposed outline of the book's contents, which is subject to change but is a good indicator of the direction the book is going. This is where you would describe the proposed projects in the book and also list any introductory material or extras, such as patterns or a supplemental CD to be included.
About the Author: This is not the time to be shy. Sell yourself and include links to where you've been published before. How long have you been creating and what makes your work unique?
Market for Your Book: Who will buy your book? Specify an age range of the typical reader and state if your book is targeted toward busy-yet-crafty parents, school-age children or crafting bloggers. This is the time to reiterate that the information contained in your proposed book is more valuable than what can be found online for free.
Competition for Your Book: State the competition (remember the notes your took earlier?) and tell the publisher why your book concept will stand out from the competitors.
Sample Chapter or Project: If you are proposing a project-based book (with a number of themed sewing projects, for example), you should include photographs of a sample project and detailed assembly instructions. Mixed media artist Margot Potter suggests creating as many as 6 project samples. These should not be projects that you have previously published on your blog or Flickr account, but something new and unseen. Author Jessica Levitt submitted one large sample project, a quilt, as well as images of her previous work and sketches of her proposed designs for the book Modern Mix.
Length and Format: If you don't know how many pages your book will be, look at similar books and make an educated guess. (You can find this information on Amazon.) Will your book include patterns or extras like a CD? Are full-color photographs or illustrations necessary?
Marketing Ideas: Do you have connections with any stores that may sell your book? (i.e., do you already sell patterns through a network of stores?) Do you have a blog following? Start thinking about ideas that you can implement to help the publisher market your unique book idea.
According to The Crafty Chica, her recent finished book proposal was around 30-35 pages typed and double-spaced. There are no hard-and-fast rules on the length, but remember that the goal is to provide the publisher with as much information on you and your book idea to make an informed decision.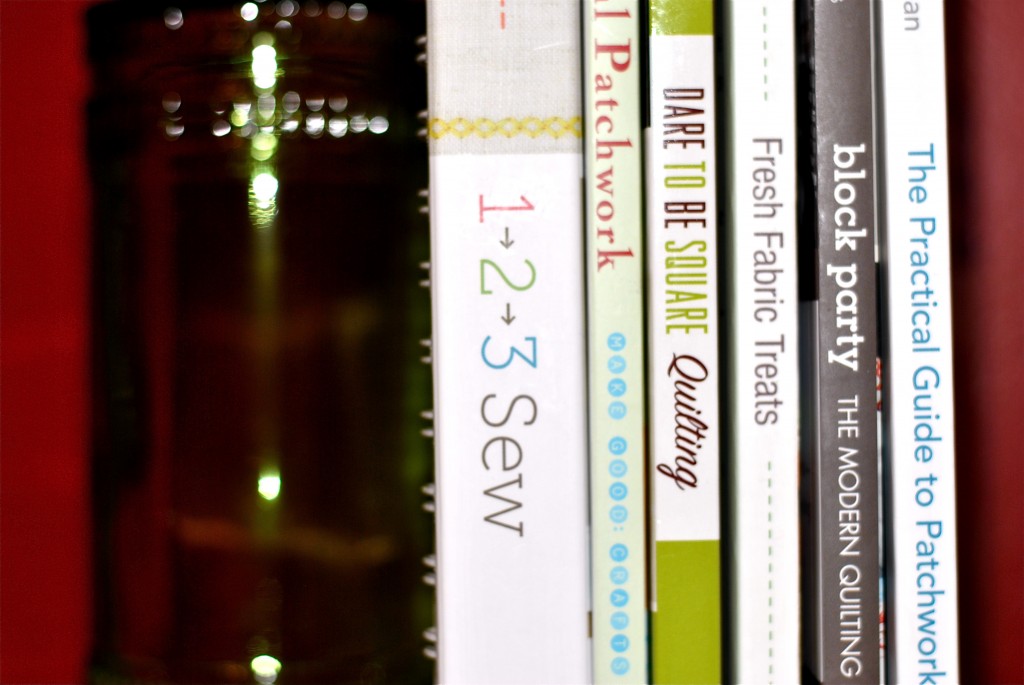 Shopping Your Book Proposal
When you are satisfied with your book proposal, it's time to send it off. While book proposals were traditionally printed off and mailed to the publisher in a hard copy, these days most publishers prefer emailed copies, along with digital photographs of sample projects.
An alternative to working directly with a book publisher is to hire an agent to represent your idea, and to "shop around" your book proposal on your behalf. The advantage to hiring an agent is that he or she will probably have some great industry contacts and might be able to save you from submitting to a publisher that is not a good fit for your idea. The downside is that an agent will take a cut of a published book's royalties, so you'll be splitting the commission with someone else. However, an agent may be able to negotiate a better deal for you, so working with an agent or going solo is really a matter of preference.
On the whole, the craft book industry is open to authors who work solo as well as those represented by agencies. In other genres, such as fiction writing, it may be more difficult to secure a book deal without an agent.
The acquisitions editor (responsible for "acquiring" new titles for the publisher) is the person who will review your proposal. You'll need to allow several weeks for them to review your concept, so it's not necessary to check in during that time frame. It's best not to annoy the editor, and to be polite and courteous in all of your communications. This is also the time to make sure you are spelling his or her name correctly.
If a publisher is interested in your book proposal, you'll have the option to review a contract and see if the terms are agreeable. The contract will most likely prohibit you from selling or publishing your ideas elsewhere during the length of the deal, so make sure you fully agree with the publisher's terms and vision.
If the response is a "no," it's time to move on to the next publisher on your list! Take into account any valuable feedback or critiques of your book proposal and decide if you want to revise the proposal before sending it to the next publisher. You'll want to allow another several weeks for review.
If you've made it to the end of this submissions process with no successes, you may be disappointed, but there are still other avenues for you to see your work published! Consider submitting a few projects to magazines or websites to get a little more experience or publishing new tutorials to your personal blog to drive traffic your way.
Remember that a publisher reviews so many book proposals on a regular basis, that it's not realistic to believe that you will succeed on your first try. Try, try again! Give it some time, and a slight twist on your original idea might be just the ticket to success.
More Resources:
We love these book publishing tips from multi-book author and mixed media artist Margot Potter.
Check out this Q&A with acquisitions editor Susanne Woods of Stash Books at Sew Mama Sew.
The CraftyPod podcast on craft book publishing discusses working with an agent (do you need one?) and talks about trends in book publishing as crafting in the blogosphere increases.
How to Get An Editor's Attention. Allison Korleski (Interweave Books) discusses craft book publishing and answers reader questions.
Does your Craft Book Proposal Stand Out? A helpful Q&A with Tonia Davenport of North Light Books.