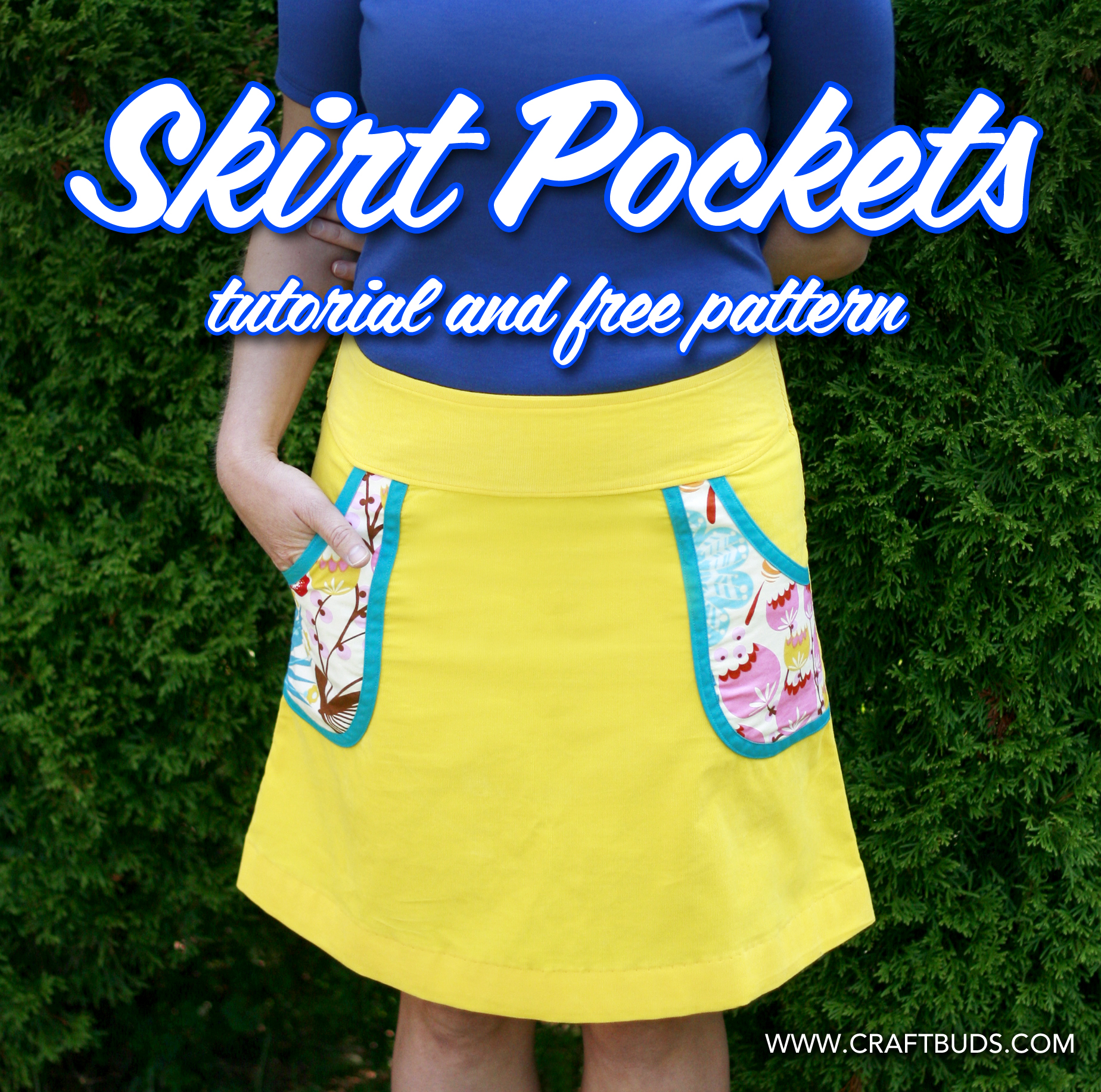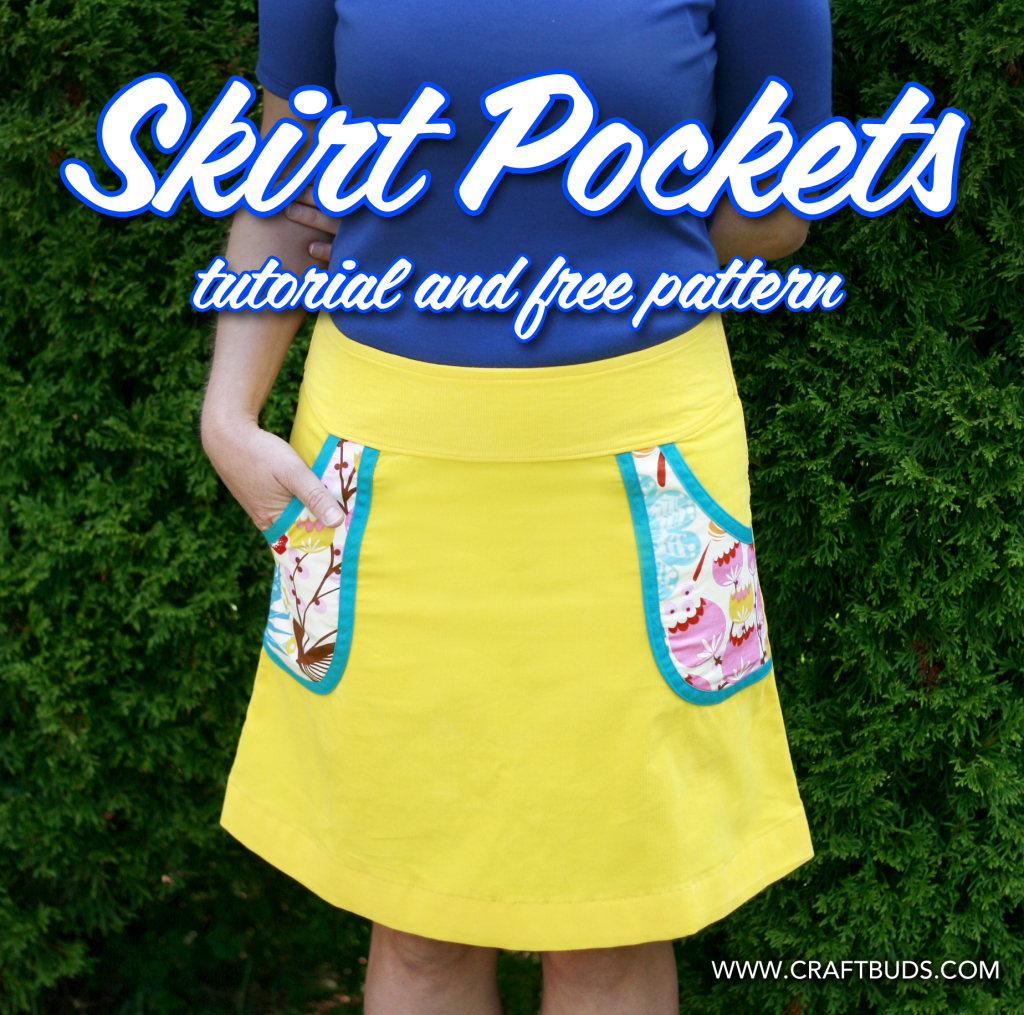 Welcome to Craft Buds any new readers following along with the Skirting the Issue! If you haven't heard, it's a month-long event over at Simple Simon & Co. and we're happy to be a part of it!
Today we'll show you how to add pockets to an existing pencil, slim, or A-line skirt pattern with a free pocket pattern. In my example below, I'm using Simplicity 9825 for the skirt (it's now out of print, but still sometimes available on eBay or Etsy). Once you've cut out all of your skirt pieces following your pattern directions, add the pockets to the front piece of the skirt, then finish the skirt using the directions that came with your pattern.
To make the pocket, first, print out my pattern here. I've included 4 pocket sizes in the pattern. In this example, I used the second largest size that is a solid black line. Then follow the instructions below (click on the image to see it larger).


Step 1
Cut out 2 mirror image sets of the pocket, 1 from the outer fabric and 1 from the lining fabric.
Step 2
Line up the pieces with right sides facing out and apply bias tape to the inner and outer curves to enclose the raw edges. Sew along the open edge of the bias tape. Optionally, also sew along the outer edge of the top curve so you'll have 2 lines of stitching that will match the bottom curve after step 3.
Step 3
Place the pocket pieces on the front piece of the skirt, lining the pocket up with the top and side edges before you assemble the skirt. Sew them down along the outside of the outer curve. Depending on the angle of your skirt, you may have to trim off a bit of pocket top or side edge. The side and top of the pocket will later be encased in the waistband and side of the skirt as you can see in the photo below.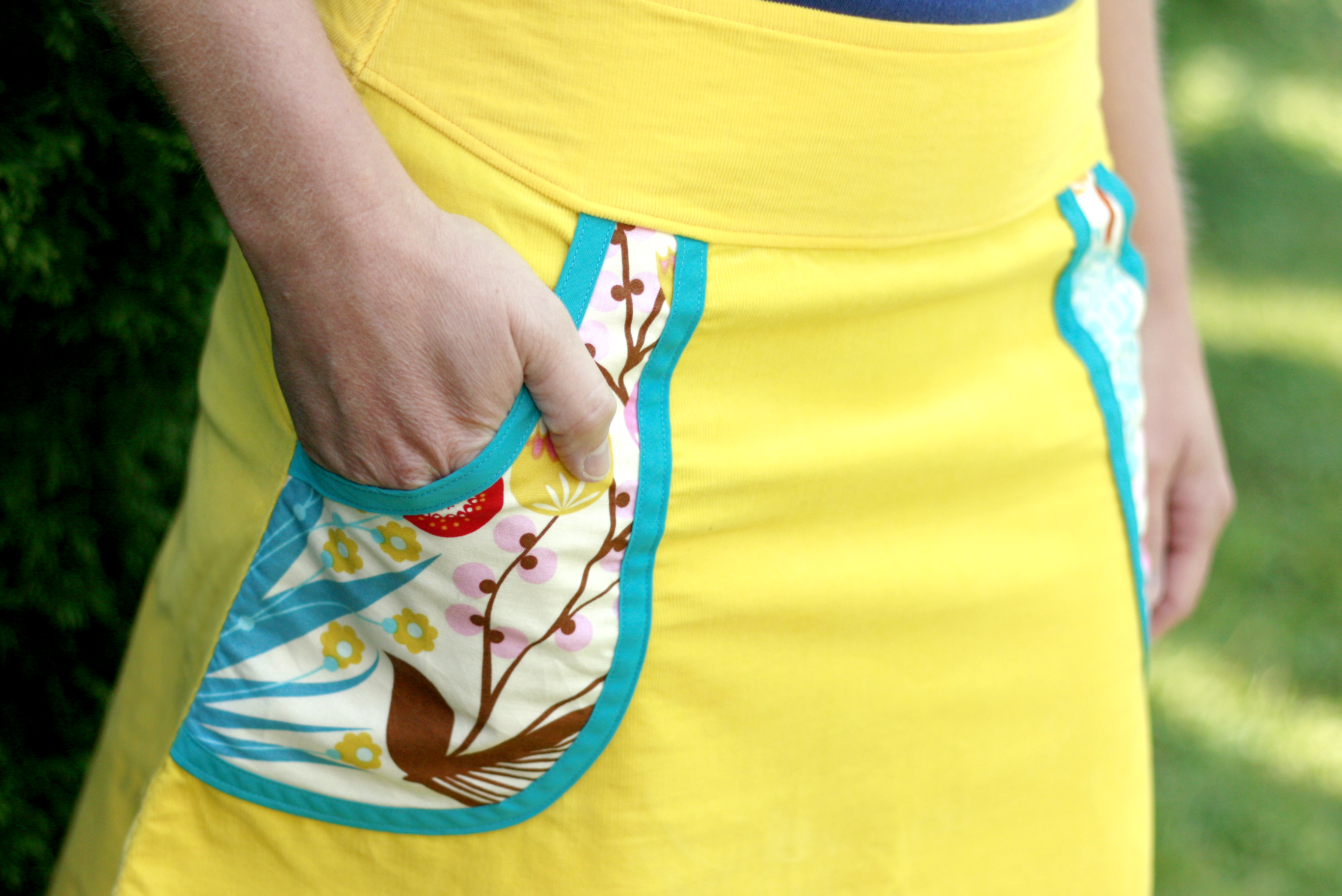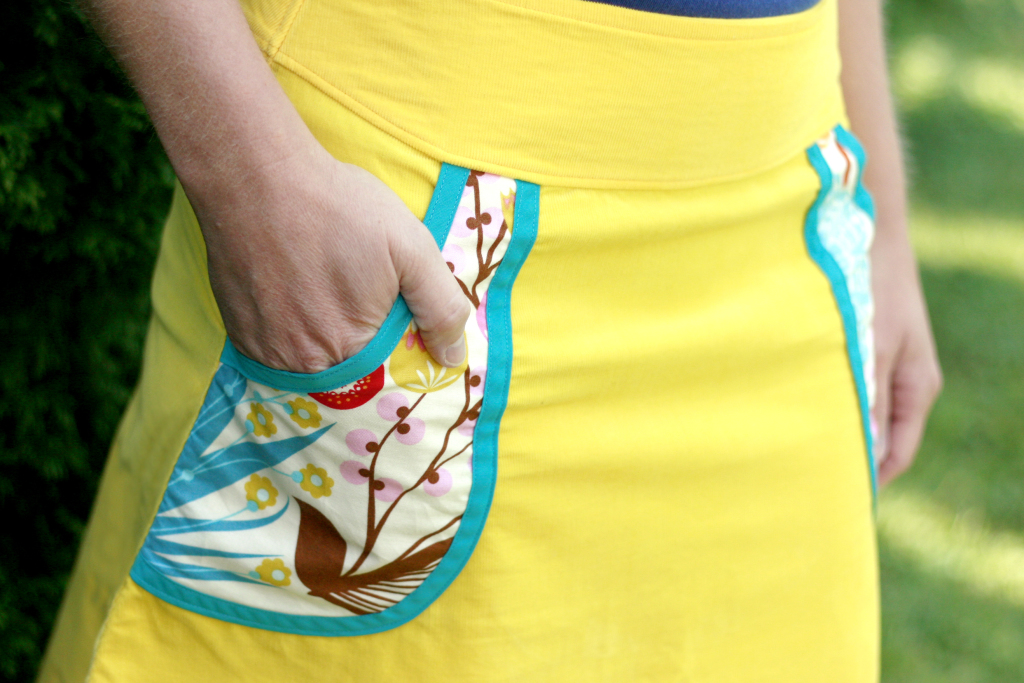 Additional Information:
Fabrics were purchased from Fabric.com including Kaufman 21 wale corduroy in citrus and Anna Maria Horner LouLouThi Summer Totem Tart in quilting cotton. The bias tape (ordered from Amazon.com) is Wrights's extra wide double fold bias tape in Mediterranean Blue. The shirt is a modified Sewaholic Renfrew and I'm mostly sure that the shirt fabric is JoAnn Fabrics interlock knit in royal. The original inspiration for the skirt came from Sloppop.nl. It looks like the skirt is no longer on that site, but you can still see a pin of it here.