Today we are thrilled to have the team at It's Sew Emma Patterns and Fat Quarter Shop here to talk about their new book!
The book begins shipping today, and is called "Simply Fat Quarters." With 10 quilt patterns that can each be made in four different sizes. Read on to learn more about the team's self-published book and don't forget to leave a comment at the end for your chance to win one of three copies!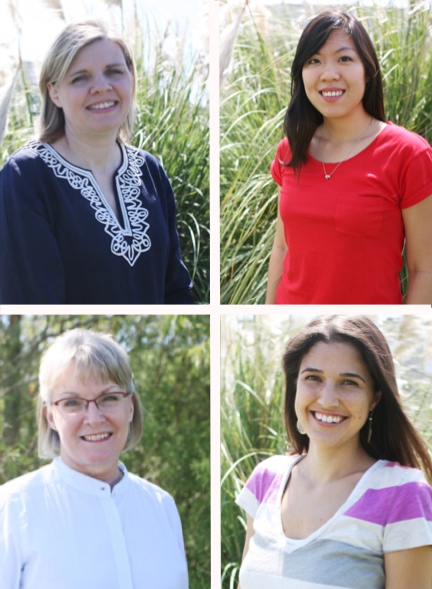 So many people have the bucket list dream to write a book, but not many realize what is involved in the process. Can you tell us a little bit about the book and your patterns business?
Here's a little background about It's Sew Emma! We are a dynamic team of four (Kimberly, Debbie, Jocelyn and Sarah) that design and publish patterns together. We each have different talents, tastes and specialties, which works really well. We have been publishing It's Sew Emma patterns since 2011, which started out from one conversation in the back of a van during Quilt Market some years ago. Writing a book had always been on our minds, but it had to be the right time.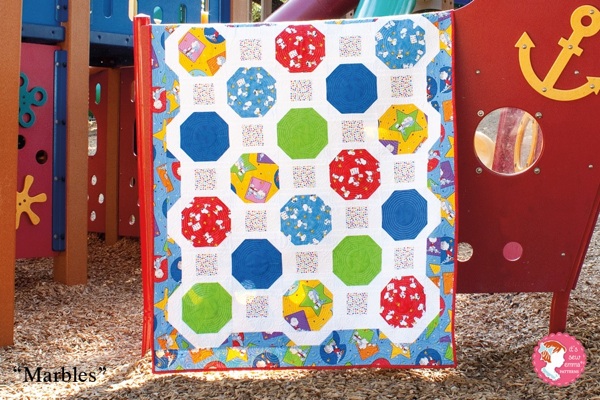 Is there a theme for the quilts/projects included in this book?
Simply Fat Quarters is geared towards using fat quarters to create quilts of all different styles and sizes. It seemed fitting to have our first book focus on fat quarters since our store is Fat Quarter Shop. There are 10 projects, and each can be made in four different sizes: crib, lap, twin and king. All are suitable for a confident beginner. Of course we think they appeal to all!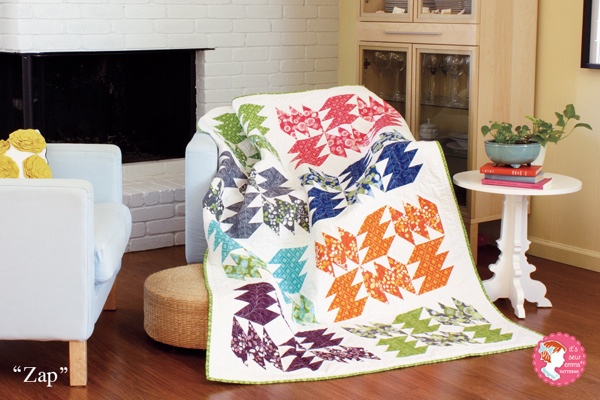 Did you work with a traditional publisher, or go the self-publishing route? What have you learned through the process?
We chose to self-publish mainly because we wanted to work on our own timeline and have complete creative control. Every step was a learning process. We researched copyrights, binding options, writing styles, distribution methods, you name it.
Establishing the pattern company while still running a fabric store did not leave much room for exploring the book idea, but we finally set a deadline for ourselves. It was a very fun and challenging process, and we like to do things fast. From idea to self-publishing, it all came together within nine months! After we decided to go the self-publishing route (very nerve-wracking to say the least), our concept, then we each submitted lots of designs to consider. After selecting our designs, we picked the fabrics for our samples, wrote instructions, did the photography, edited, tested, and edited some more. We have just finished the process, so it still feels like we're in that dream!
Where do you find inspiration for writing new patterns? Do you have any ways to overcome the writer's block that comes with creating designs from scratch?
Usually the inspiration for new patterns comes from fabric, a classic "chicken and the egg" situation! Sometimes you see one print that you know will be the starting point for a new quilt design, and then you take the seeds of design inspiration you've had sitting in your mind to do the rest. Some of us start with pencil and paper (or mouse and computer), and some start at the cutting table.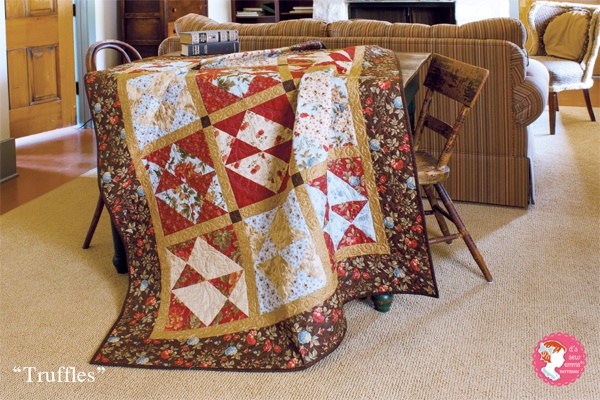 Do you have any advice for someone who wants to write a craft book or design and sell patterns?
Research how the business works and invest in beautiful photos. A great book or pattern cover is paramount. Get together a team of great testers. Most importantly, set a deadline. You will mull over your options designs forever unless you stick to a date!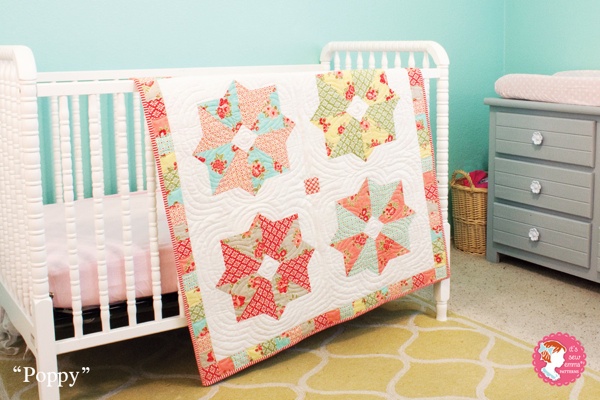 Giveaway!
Hot off the presses, Simply Fat Quarters has arrived in stock at Fat Quarter Shop, and they are generously giving away 3 copies of the new book!
Leave a comment telling us something you've learned from this Q&A for your chance to win. We'll choose 3 random winners on October 3, 2012. Good luck!
Congrats to our three winners, #19 Libby G., Diane and #90 Linda S.!