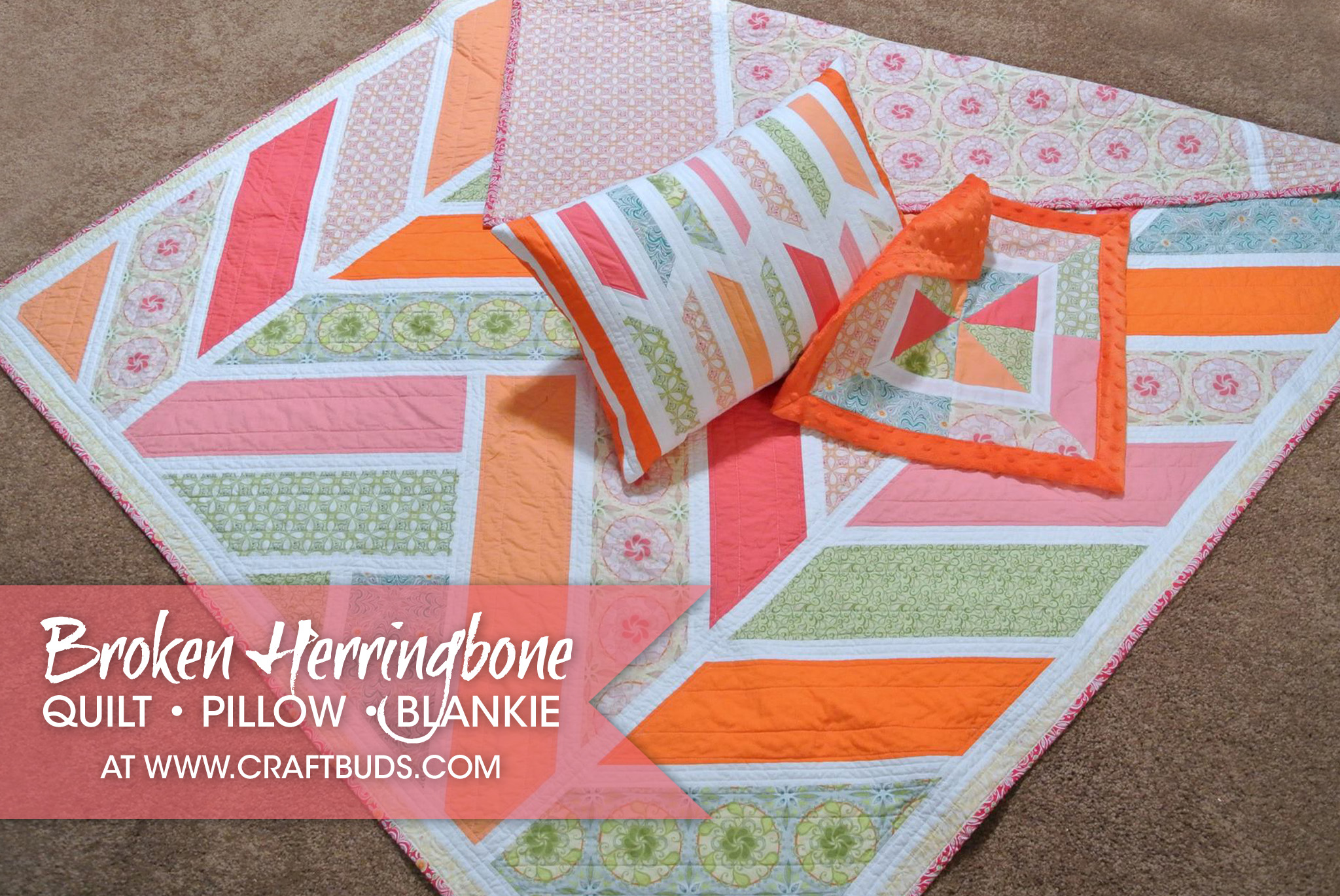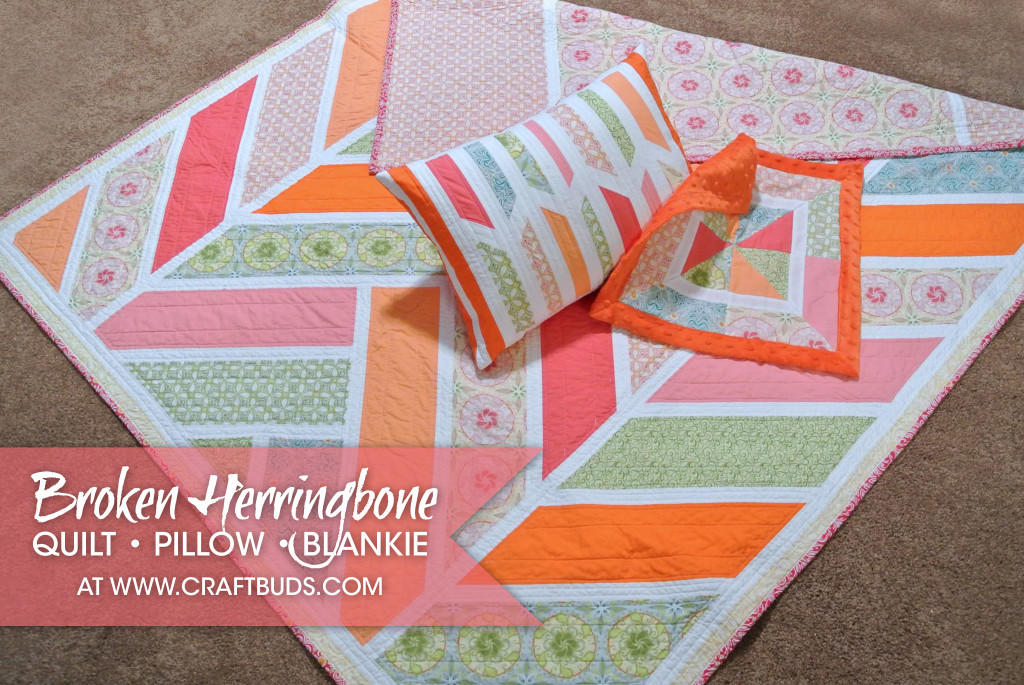 My younger sister and her husband are expecting their first baby next month and it's a girl! For their baby shower, I made them a quilt with matching pillow and blankie. I have two boys so it was fun to think about some girly fabric choices for awhile. My inspiration for the quilt was the Bella bedding set my sister chose from Carousel Baby: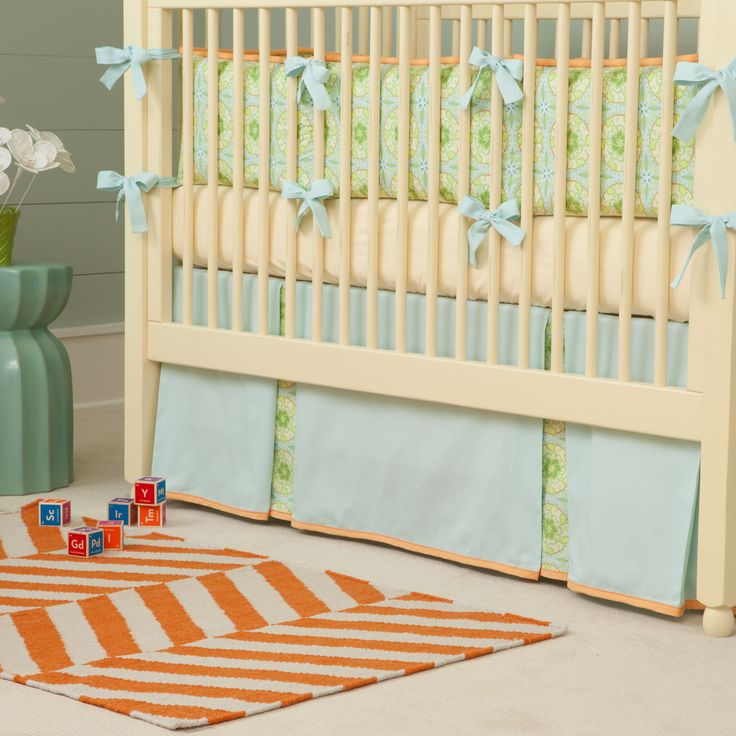 I was able to figure out that the fabrics came from designer Amanda Murphy for Blend Fabrics, and the line is called Bella. Quilt Fabric Closeouts happened to have nearly all the colors I wanted in stock for around half off! I chose to use the Broken Herringbone pattern by Violet Craft with a few small modifications. I like that this pattern really shows off all the different fabrics.The only changes were to make the wide stripes 5″ wide rather than 6″ wide, and I added an additional 4 rows (for a total of 20 5″ strips rather than 16 6″ strips in the instructions), and I added the double border around the outer edges. Final size is 54″ wide by 62″ tall (larger than a baby blanket, big enough to cover a lap during those middle of the night baby feedings, or for a toddler bed).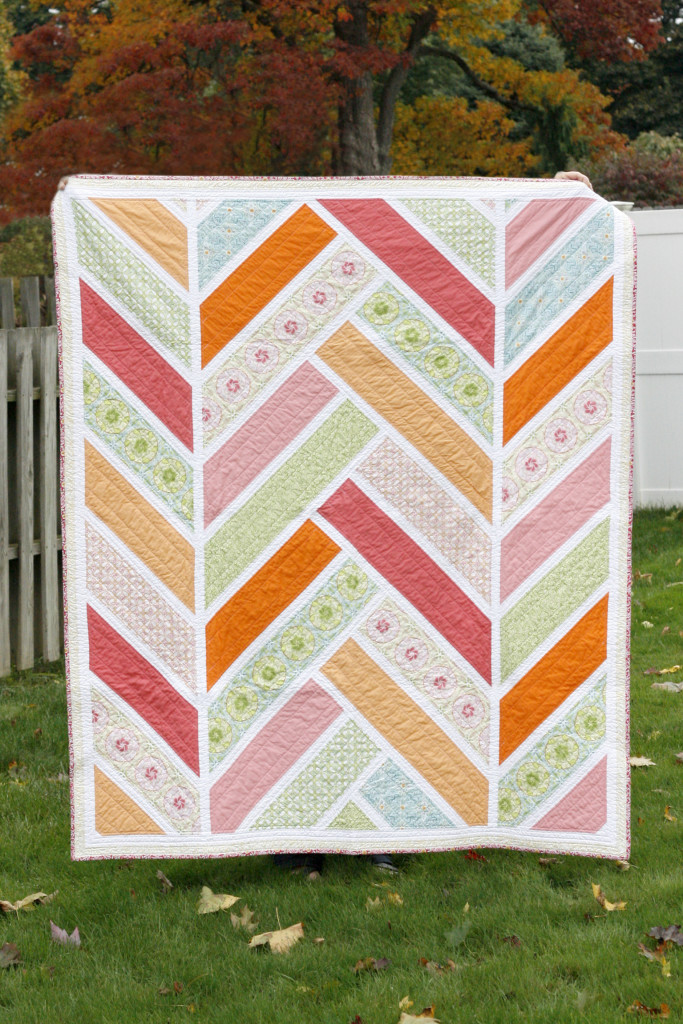 A nice bonus is that the pattern leaves you with leftover sections to piece into the back of the quilt, or as I did, make them into a small snugly blankie and matching pillow. The pillow is 13″ x 19″ and the blankie is 16″ x 16″.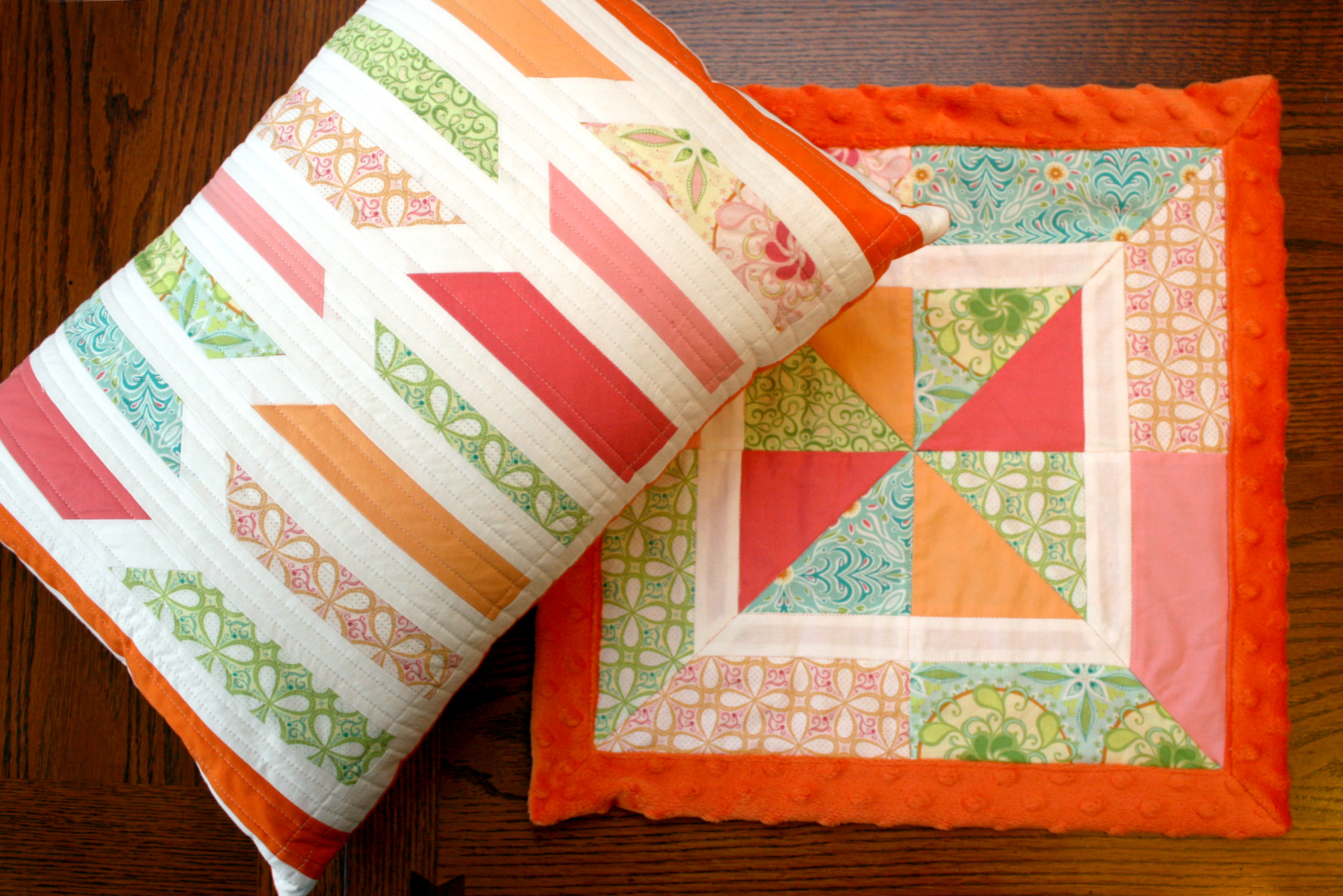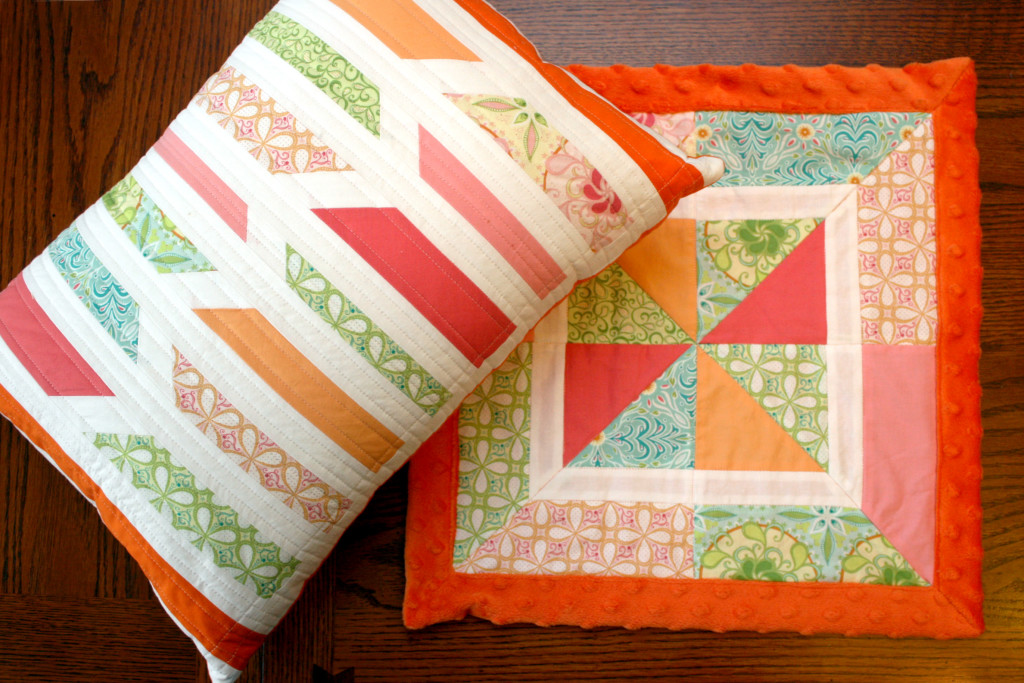 The back of the quilt has two vertical white lines that match up with the lines on the front.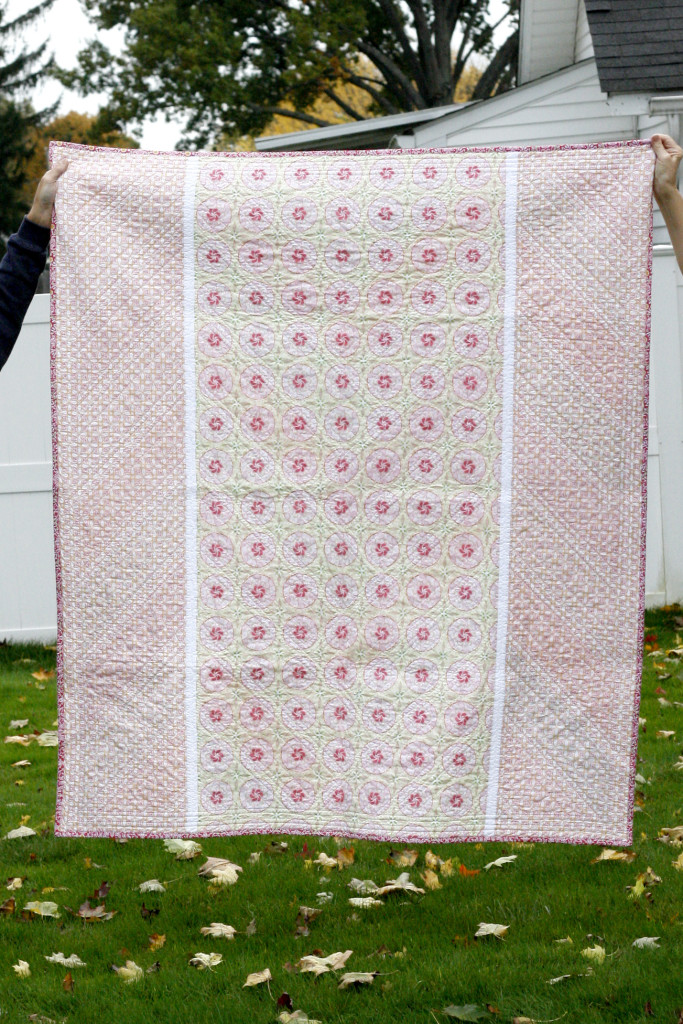 Inside the patterned fabric pieces, you can see the straight line quilting and the herringbone pattern.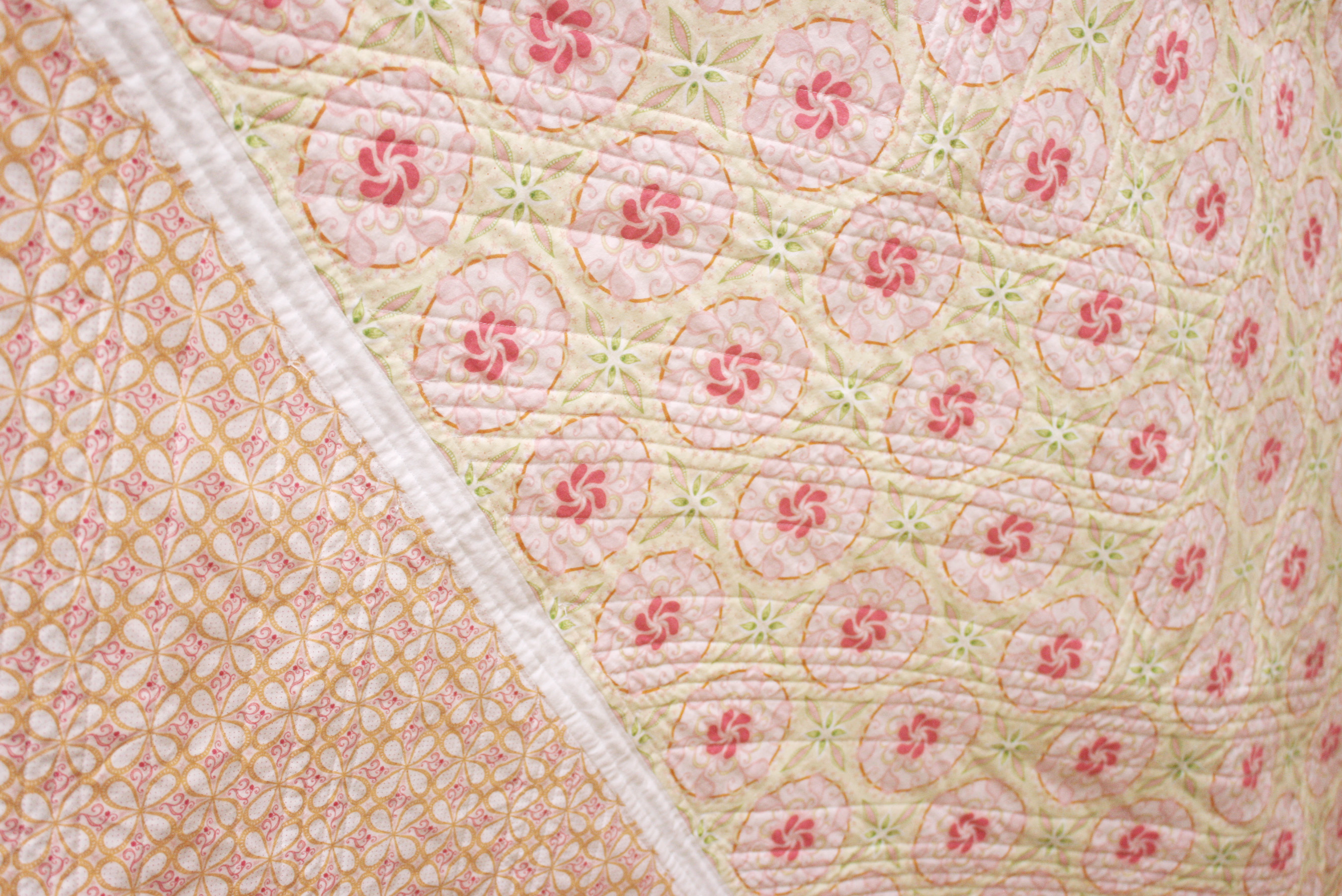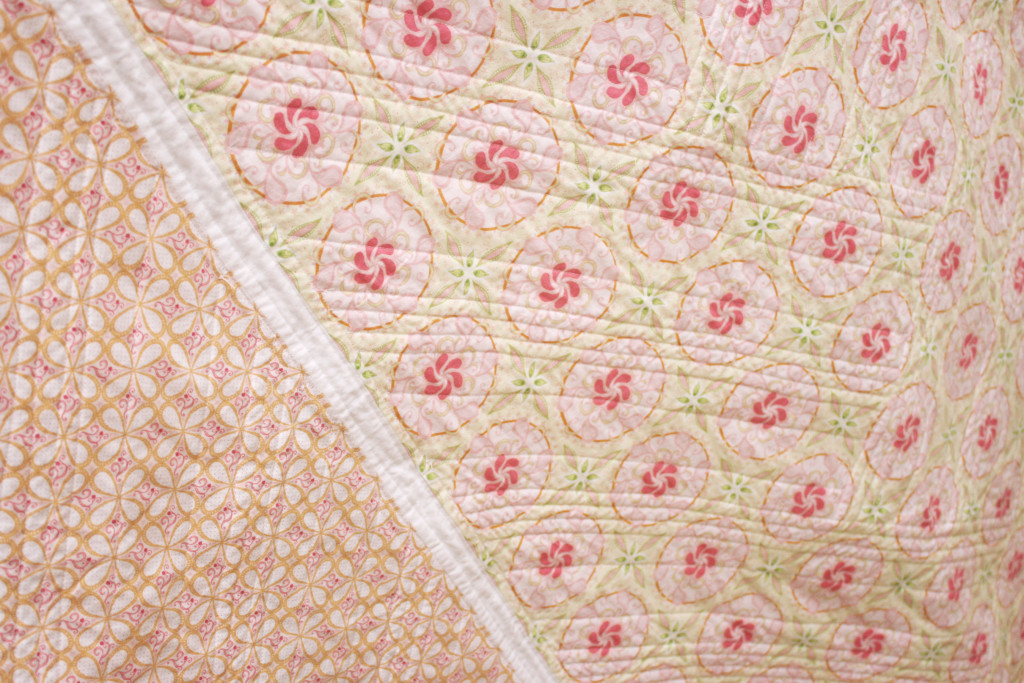 The edges are bound with Scrollwork in hot pink from the same Amanda Murphy Belle line as the rest of the patterned fabrics.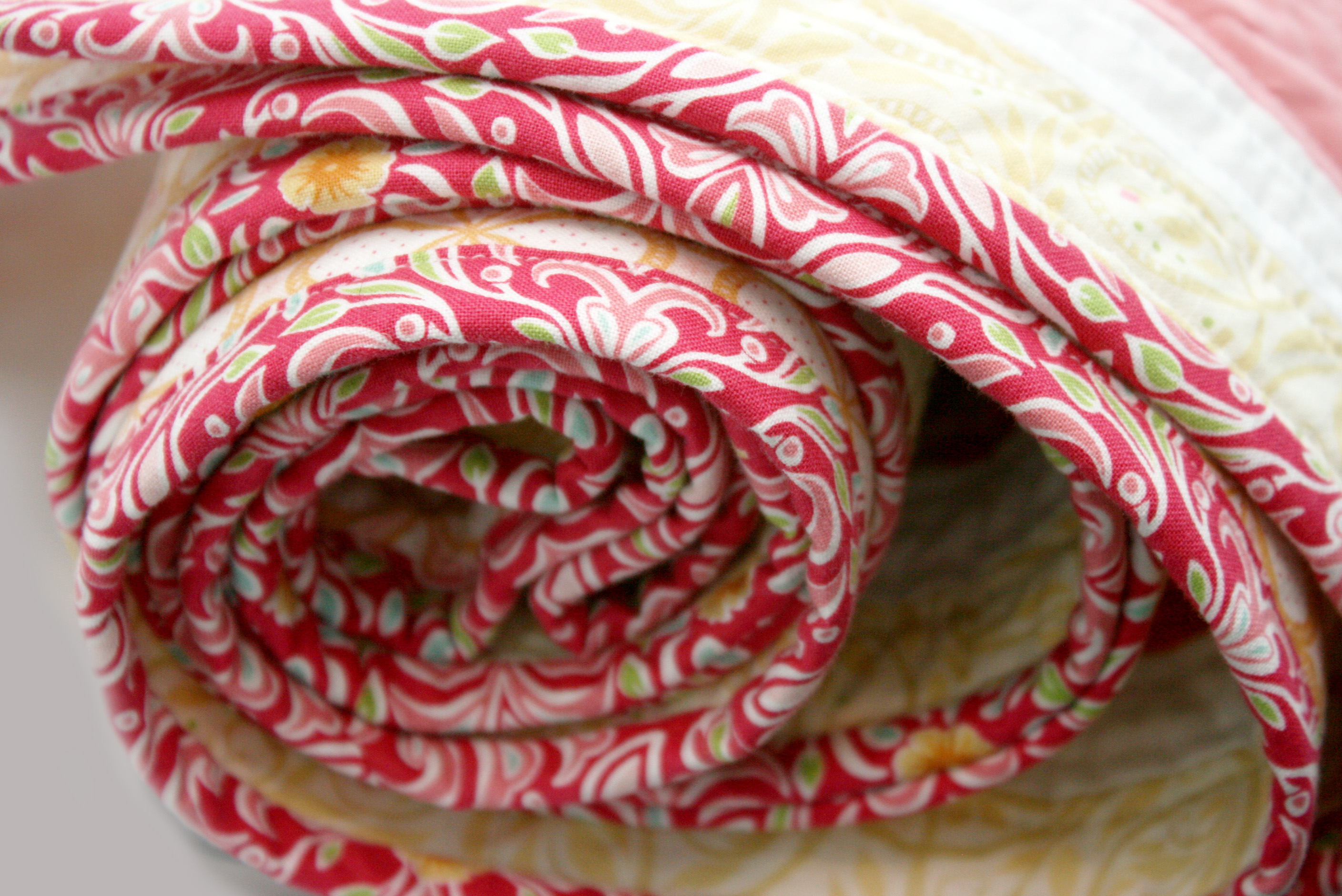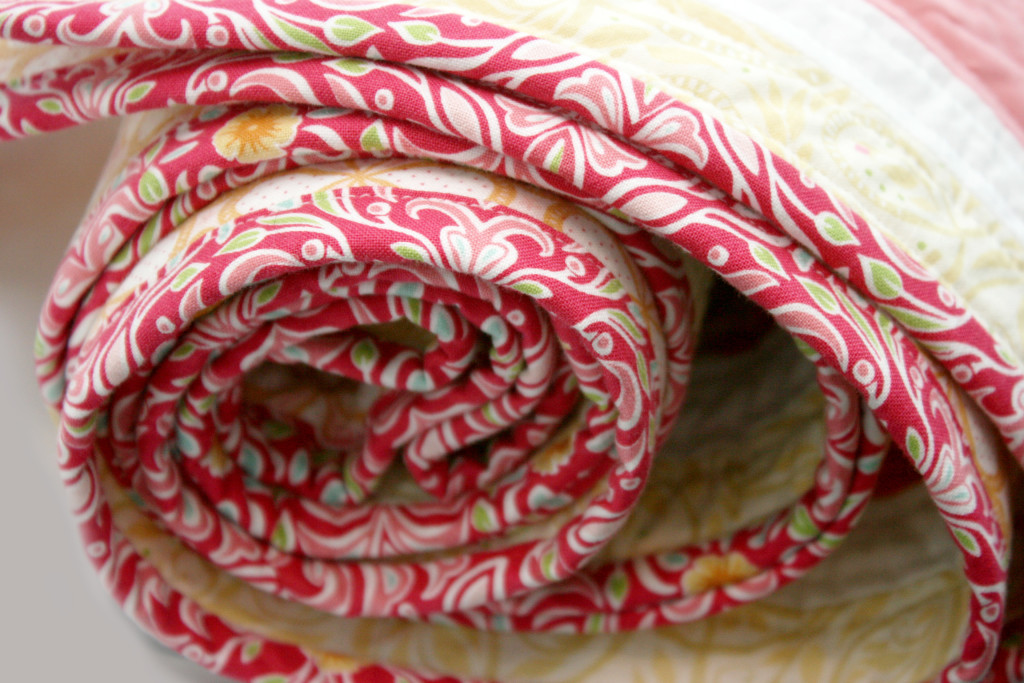 Linking up with the Blogger's Quilt Festival at Amy's Creative Side.