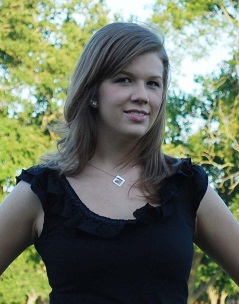 Today we are excited to welcome Angela Yosten, author of the new book "Stop. Go. Quilt. Sew!" Read on to learn more about how she got started writing a book, as well as some creative ways she went about promoting the new release. There's also a great giveaway at the end of this post!
Angela, congrats on the release of your new book, "Stop. Go. Quilt. Sew!" Can you tell me how you began a relationship with C&T Publishing?
I first came in contact with C&T Publishing when I designed a project for Moda Bake Shop's book, "Fresh Fabric Treats" which was published by Stash Books/C&T Publishing. I had several ideas swimming around in my head for books and decided I would send in a couple of book proposals. "Stop. Go. Quilt. Sew!" was actually my second book proposal submitted to Stash. After that, I contributed two block designs to "Modern Blocks" and I am now working on my second book.
Sewing for boys is often a challenge. Do you have any tips for how to choose colors and fabrics that will appeal to boys of all ages?
I like to stick with the KISS method for boys' fabrics: Keep It Sew Simple. Geometric prints, dots, stripes, zig zags, plaids are all great options for boys prints. I especially like to find the grunge and raw styled prints for boys, something with texture. Absolutely no florals of any kind. You don't want them to be embarrassed; it must have that "cool" look to it if it is handmade.
Do you have a favorite part of the book writing process? How did you handle the long wait from the time you created the projects until the book was released and you could finally talk about it?
I actually love the entire process of writing a book. It is amazing to me how much actually goes into creating a book. If I had to pick one particular part, it would have to be coming up with all the designs. I love sketching out ideas and figuring out how a project will come together. It is that "Ah ha" moment that really gets me going.
The wait from the time all the projects have been created and sent to the publisher to the time you can actually mention the book's name, what it is about, or even a sneak peek is unbelievably hard. You want to be able to share with everyone what you are working on every night and weekend, and you can't. I was recruiting my kids and even my husband to critique my work just so I could show someone. As soon as I would finish a project, I would run into the living room late at night, grab my husband, and say, "Come look! Come look! Tell me what you think!"
Once the projects are sent to the publisher, it is a little easier to keep quiet… out of sight, out of mind. That is until the design layout of the book comes, and then it starts all over again. But it is not that long after that you can start talking about it.
After a book releases, there is quite a bit of promotion involved, both on the part of the publisher and the author. What kinds of things have you done to help get the word out about your book?
Being that this was my first book, all my own, I wanted to have a big party to celebrate the launch of my book, so I held a Book Launch and Signing Party at a local coffee shop in our town. I also held a blog tour and invited some friends in the industry to review my book. C&T does a lot for their authors as well to help promote the book which has been awesome!
Giveaway!
We have a big giveaway today, courtesy of Angela! The prize is a complete collection of 7 patterns from Angela Yosten Patterns. Leave a comment with something you've learned about our Q&A with Angela for your chance to win!
Congrats to winner #29, Tonia J!
International entries welcome, and we'll choose a winner one week from today!
Don't forget to work on your craft book project and link it up the last week of September for our Craft Book Month party with prizes!