Joining us today is Elizabeth Maxson, a talented lifestyle photographer who photographed the book Quilts from the House of Tula Pink (F+W Media). I know you'll enjoy getting to know Elizabeth's creative process, some fun places she has been featured and more about her craft book photo shoot. So let's dive in!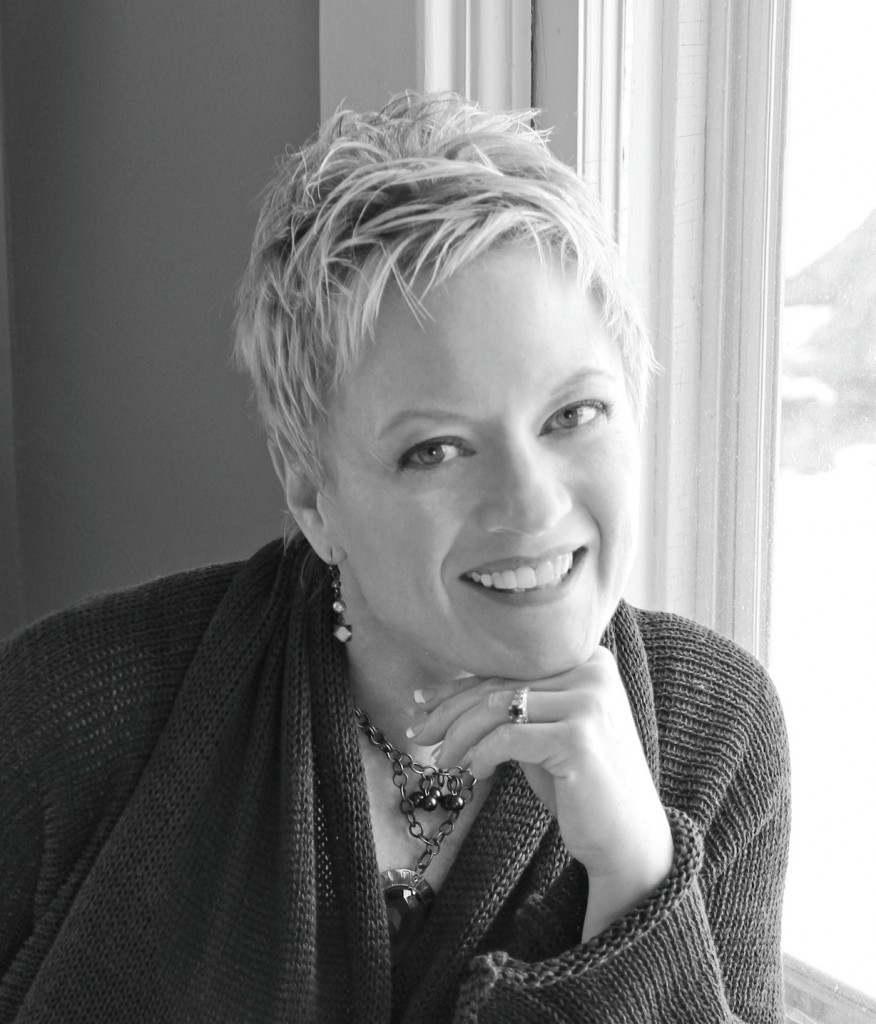 Elizabeth, I see from your blog that you were featured on the cover of Where Women Create. Congratulations! How did this come about?
Yes, I can. That issue, was a big honor for me! It was the summer of 2010, but it does seem like yesterday. Actually, I was out of town working for a client and when I returned, an email from the publisher, Jo Packham, was waiting for me, asking if she could shoot my studio. She was going to be in town to shoot Mary Engelbreit's studio as well as a few others and wanted to include mine as well! I was shocked. She later learned that I was a photographer and so she asked if I could then shoot my own studio, which I did. But I had no idea (nor did it even ever occur to me) that I would ever end up on the cover of Where Women Create. Had I even thought of that, I would have at least styled the shot for a cover! It was a very short deadline, and what you see on the cover (and inside) is really how it looks most of the time. Well, not counting those times I am on a deadline and I just drop things wherever to beat the clock.
As a freelance photographer, you worked as a stylist and photographer for the book Quilts from the House of Tula Pink. You certainly had some stunning subjects to work with! Can you tell me more about this?
This project is something I am very proud of and again, something I just didn't expect. I was at a book signing in NYC, for Where Women Cook's premier issue, and Nancy Soriano, an editorial strategist, just walked up to me, introduced herself, and said she may have a project that I would be perfect for later in the spring. Just like in the movies. One moment I am signing a book, and the next moment, I am talking to the infamous, Nancy Soriano!
Can you take us back to the day of the Tula Pink photoshoot? I'd love to hear how this works.
I am smiling when you said, "the day," because there is no such thing as "the" day…but it is a good smile, not a condescending one. Actually, I spent almost three weeks to find the exact location. I had a vision in my head that I just couldn't let go. I did so many test shots of many, many places around town, and near town, and when I downloaded them on my computer, they just didn't sit right with me. Sometimes, I would drive all day and never take a single shot because I didn't see a place I liked. I must get a real "feel" for a location before I shoot for anyone. Finally, I found this abandoned place, above my friend's store! But unfortunately it was an hour and twenty minute drive, one-way, just to there. But it was exactly my vision, so I didn't care, I had to have it. And, while I found it in May, and the weather was great then, the shoot got delayed until August. Yup, an August three-week heat wave and tornadoes from hell! I shot for three weeks in triple-digit weather, watching the weather change any moment from blistering sunny skies to black threatening clouds that had me packing up all my equipment, computer, tripod, and 10 quilts, then scrambling down the stairs, down the street, and into my car for a long drive home, watching the clouds overhead, and listening to radio wondering if I was heading in a safe direction or not.
As far as props, setting them up, and styling…well, you are looking at her. I am a photographer and also a photo stylist. Sorta a two-for one! I had trusting friends who let me kidnap some of their treasures, and my husband who helped haul up the furniture up the stairs. But once it was up the stairs, it all sat in boxes and in one room. I basically had to move each piece into place for each set-up. But the funny part? The floor had this perfect dust and dirt on it and I didn't want to mess that up. So, no dragging of anything…I did not want any drag marks anywhere, so I literally lifted every piece many, many times, even that settee, and set it down carefully, as not to leave any long dragging marks on my perfect dust. Crazy, right? And then there were Tula's gorgeous quilts that I got to know personally and I had to take great care of, keeping them clean while I surrounded them with all this "perfect" dust!
I had boxes and boxes of props, and most of the big furniture is mine. But even the tiniest prop I would borrow from my friends, if I felt I needed it. And there was a great antique mall, Forever Antiques. The owners, who barely knew me, lent me that fabulous bench on the cover, as well as a few other items. No deposit required, they just let me walk out with it! I think they saw how passionate I was about finding just exactly what I wanted.
I work only with natural light. Not even a flash on that shoot. So, I was at the mercy of the clouds and sun. After studying the rooms and the movement of the light, I would begin figuring out in my head, and through test shots, how I wanted to set up and use the rooms. Some days, I would completely change my mind on what I would do, simply because the clouds came in and ruined my set-up, so I would spend that day just prepping for a completely different shoot in a different area, as I waited for the light to shift. And when it did, I would zip over to the other set-up, capture the light, and shoot, until the cloud moved again. And so then I'd got back to prepping the other set-up, with no time wasted. A typical day could be as long as 12 hours with driving time, loading and unloading my equipment, hauling it up the steps, then unloading carefully, setting it all out, getting it ready, setting out my computer, getting out the quilts. And then finally, just starting with the set-up and then using the light, and then bingo! I can finally click the camera. Then there is the packing up the equipment, computer, tripod, and 10 quilts and hauling it all down the steps, down the street, loading in the car, driving an hour and twenty minutes and unloading my car and hauling it all into my house again. So the drive, all the steps, and the fact I couldn't leave the quilts behind or any equipment for fear of the harsh weather really added a good four or five hours to my day.
Now the million dollar question that I usually get is: Why didn't I get an assistant to help me load and set up? Well, on this particular shoot, I just could not do that to my several friends who volunteered. One, they would hate me at the end. The building was easily 120 degrees on most days. I brought a cooler filled with ice and dunked a t-shirt rag in it and wrapped it around my head just to keep from passing out some days. Two, it was a filthy environment. Three, I rarely takes breaks. And finally, I couldn't ask someone to sit for hours on end in those conditions as I painstakingly choose exactly which prop looks best on camera, download the shot, check it on the computer, and then move it over three inches, because the light hits it just a little better turned…and shoot again just to be sure of size, light, everything.
But remember, this shoot was to take place in late May and very early June, not in August. Had I the powers to forsee its delay, then my common sense would have directed me to a place where I could be fairly certain that my attire would not require an iced-wrapped t-shirt rag around my head!
Wow, I've never pictured photography as such a grueling business! So, after the craft book photo shoot, what comes next in the process? Who from the book publisher do you work with, and what does this process look like?
After I fulfill the shot sheet, I download the photos and adjust as needed (cropping, cleaning up a photo that has a loose thread, or hint of whatever showing on the edge that wasn't supposed to be there). I was very, very lucky in that the publisher, F+W Media, gave me complete freedom. That is not common. We discussed the book and its "feel," but pretty much, how I shot it, what I used and how I used it, was a freedom that I was given and felt honored to be given that trust. I would turn in my photos and just wait and see if they would freak out or if they loved it. And the best email is when you get one that comes back with: "WE LOVE THE PHOTOS." From there, my job is done. The layout designer and editor work together with the publisher and as a team, along with the author, the book is laid out. Text, graphics, and final approvals are completed. I never saw the book until it was mailed to me.
I see you have a strong interest in DIY and home decor, and your kitchen was even featured on the Aparment Therapy blog. Do you have any tips for someone wanting to break into the photography side of the craft publishing world? How can you make connections and effectively launch your business?
Hmmmm…good question. Home decor, custom design, and dealing with antiques is in my blood and was my professional start. I always shot photographs, but it was out of necessity because I couldn't afford a "professional" to do it for me. I needed a photo for my website back when I had a retail store. Or I needed a photo for an ad. Or a photo that an editor wanted quickly for a little piece in a magazine, so I would just shoot it and send it out and so on. Soon, my shots were getting noticed and my love for photography was always there, but just on the back burner. I really just photographed what I was working on and doing. And at that time, it was my store and my custom design work. I loved what I did so I shot it, shared it, and shot more.
For crafter, I would suggest to photograph what you are working on, as well as, any crafting fairs you are attending. I would look at the publications that you are reading and you enjoy. I would study them and ask yourself why you read them and what is it about them do you like? Look at the photos in those publications and study them. Do those crafting magazines do a lot of "how to" photos? Do they do a lot of "event" photos? Do they do a lot "detail" shots? Submit whatever type of photos that those magazines are using and shoot what you enjoy, but shoot in your own unique style for that magazine. That is just one way to start. But mainly, no matter how you shoot, shoot with a passion and over time, develop your own style of shooting.
And by style of shooting, I mean, whether you are shooting a craft item, food, a craft fair, or even just materials needed to make something, shoot it in a way that makes that shot your shot. And that just comes with time and shooting lots and lots of things over and over again.
As far as connections? First, if any crafters have a blog, then that is the best place to make connections and to show off your crafts and your photography. If you are wanting to grow your photography, then I would say at least 90% of every single thing you put on your blog should be a photo you would be willing to send to an editor. Secondly, if you don't have a blog, then definitely start one. Also, you may write to any publication and ask for their editorial calendar, which basically is a schedule of upcoming articles they hope to publish, or plan to publish. This will help you to determine if you have any photos or articles that may fit what they are looking for. Finally, connect by simply going to publishing websites, blogs, or even getting the email from of the editors of publications and introduce yourself, include a fantastic photo, a topic of a story you have to offer, and then offer your assistance (and include a link to your blog, of course!).
Thanks Elizabeth! We find you work and your business tips inspiring, and are so glad to have you join us!
Interested in sewing up a quilt from the book or something in Tula Pink fabrics? Check out the Sew Sweetness Tula Pink Sew Along!
Giveaway!
F+W Media is giving away a copy of the book Quilts from the House of Tula Pink to one lucky Craft Buds reader! To enter the giveaway, just leave a comment about something you learned from our Q&A with Elizabeth. We'll choose a random winner one week from today's post!
Congrats to commenter #52, Linda!
Don't forget to work on your craft book project and link it up the last week of September for our Craft Book Month party with prizes!