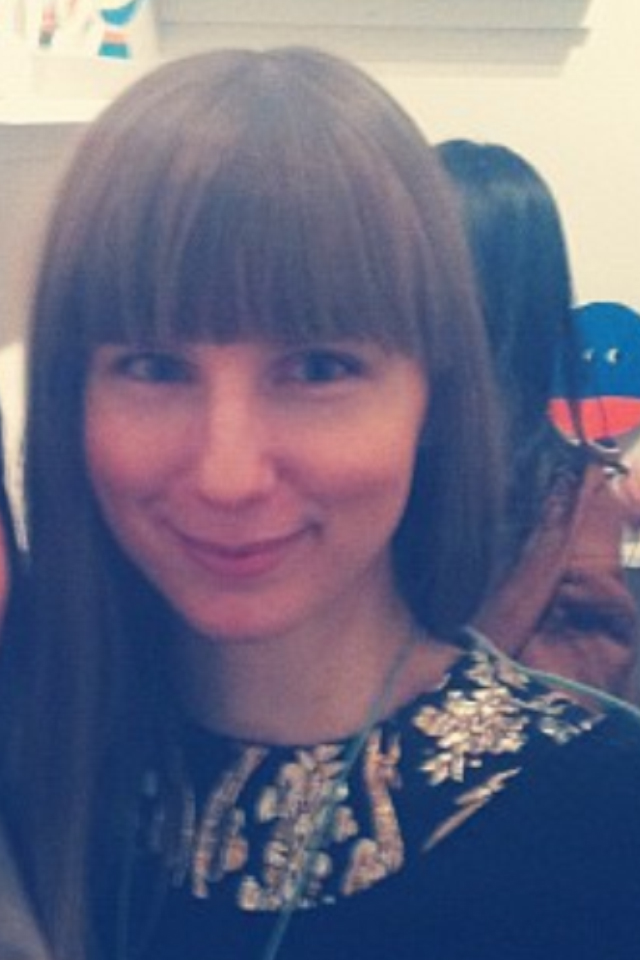 Have you ever sewn a stuffed animal? Today, we're chatting with craft book author and stuffies expert Sian Keegan, author of the lovely new book How to Make Stuffed Animals (Quarry Books).




Sian, welcome to Craft Buds! In your book, you mention that you've learned a great deal of your technique through other craft books. What does it mean to you to be able to write this book and share your passion with others?

It makes me so happy to see photos of animals made from my patterns! After spending years creating custom stuffed animals, it feels great to share what I've learned with others.

In a lot of ways the time I spent making my 3D Pet Portraits was like my stuffed animal-making boot camp. I had to improvise techniques and patterns on the fly to create different shapes and textures for each unique pup that came through my inbox.

For visual people like myself I think a book is the best way to learn a new craft technique. In-person demonstrations are often difficult for me–a whole group of people watching one set of hands, having to digest information in one sitting through mostly verbal instruction. I like having something I can always refer back to and do problem-solving on my own.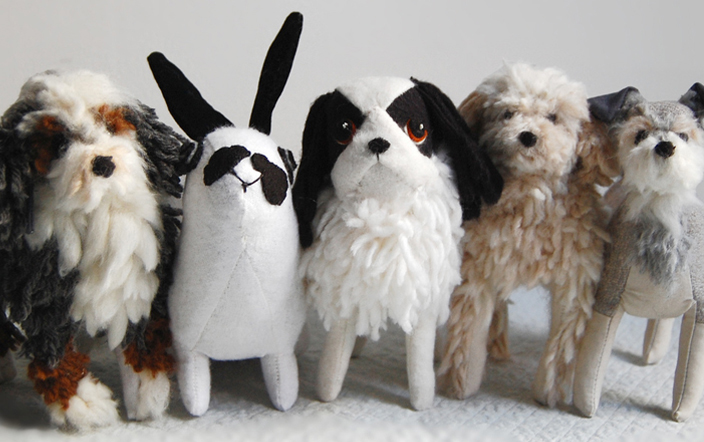 Photo: Sian Keegan
2) Can you give me a snapshot of the process of writing this book?
I wrote the book in the summer of 2011. I started sometime in July and turned in all of the text, illustrations, and photos (by
Jen Korff
) by October 1st. We continued editing the text while
Caitlin Keegan
worked on the design. It was finished by the end of that year!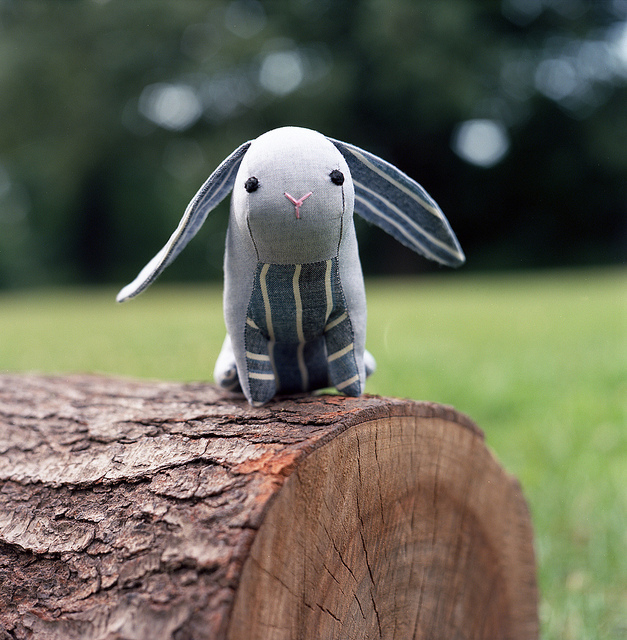 Photo: Jen Korff
What do you love about sewing and making stuffed animals?
I love seeing oddly shaped pieces of fabric come together the make a 3D form. My favorite part is stuffing the animal and adding all the details that make it come to life in the end. I kept the patterns in the book really simple with as few pieces as possible, both to make it easy for beginners and to limit the time cutting fabric and sitting at the sewing machine to get to the truly fun part.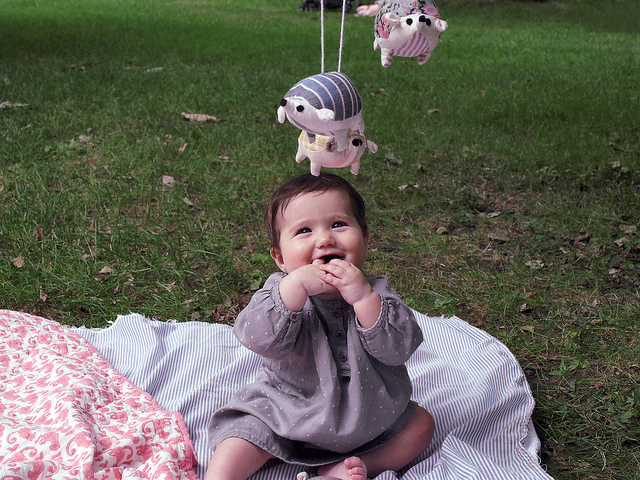 Photo: Jen Korff
If you were teaching a friend how to make stuffed animals, what basic supplies would you recommend she add to her sewing kit right away?

Definitely invest in a super sharp pair of fabric scissors and never cut paper with them! I also suggest getting a few crochet hooks. I use the hook part to pull the animals right-side out after I finish sewing them, and the rounded bottom to push small bits of stuffing into the legs and head.
For fabrics, my advice is to grab materials that speak to you right when you see them, even if you don't have a specific project in mind. It's convenient to buy materials for a project in one stop at the craft store, but collecting fabrics and notions over time from different places makes for a more interesting and personal finished project.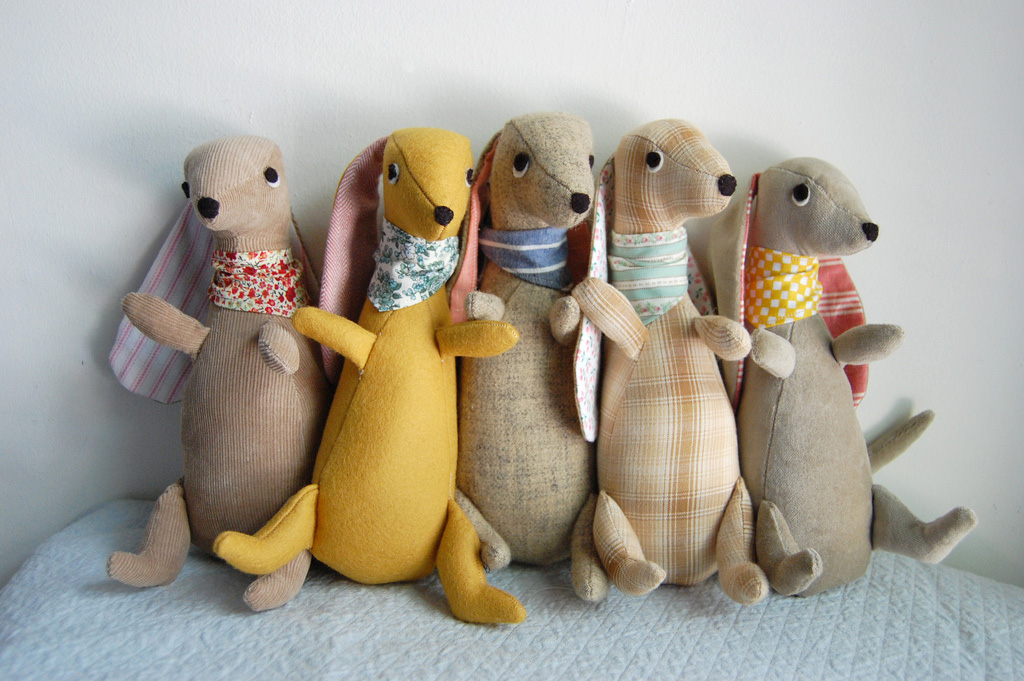 Photo: Sian Keegan
Sian, what's next for you?
I've been working on patterns for more cuddly, doll-like stuffed animals (above). I've posted a few patterns in my
shop
and I hope to share more in another book at some point! I've also been experimenting with non-animal soft sculptures like plants, houses, and other forms, as well as quirkier items like my
Birthday Shrimp
(below). My background is in textile/surface design so I'm always designing 2D
patterns
as well!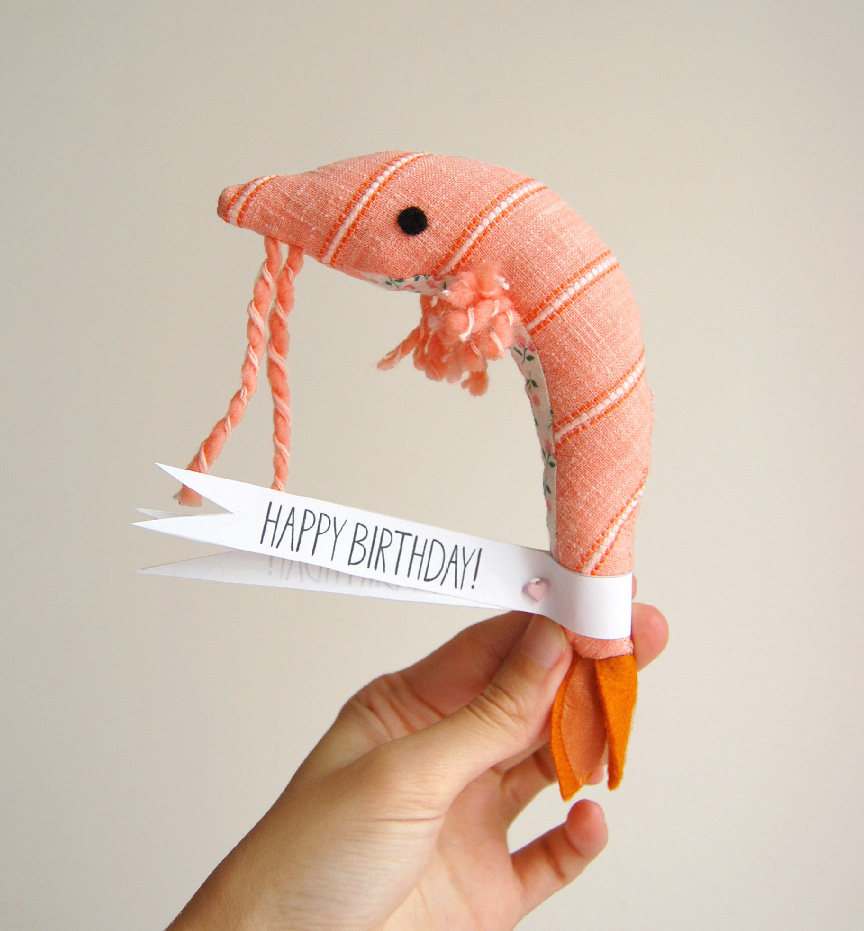 Photo: Sian Keegan
Giveaway!
Would you like to win a copy of Sian's new book, How to Make Stuffed Animals?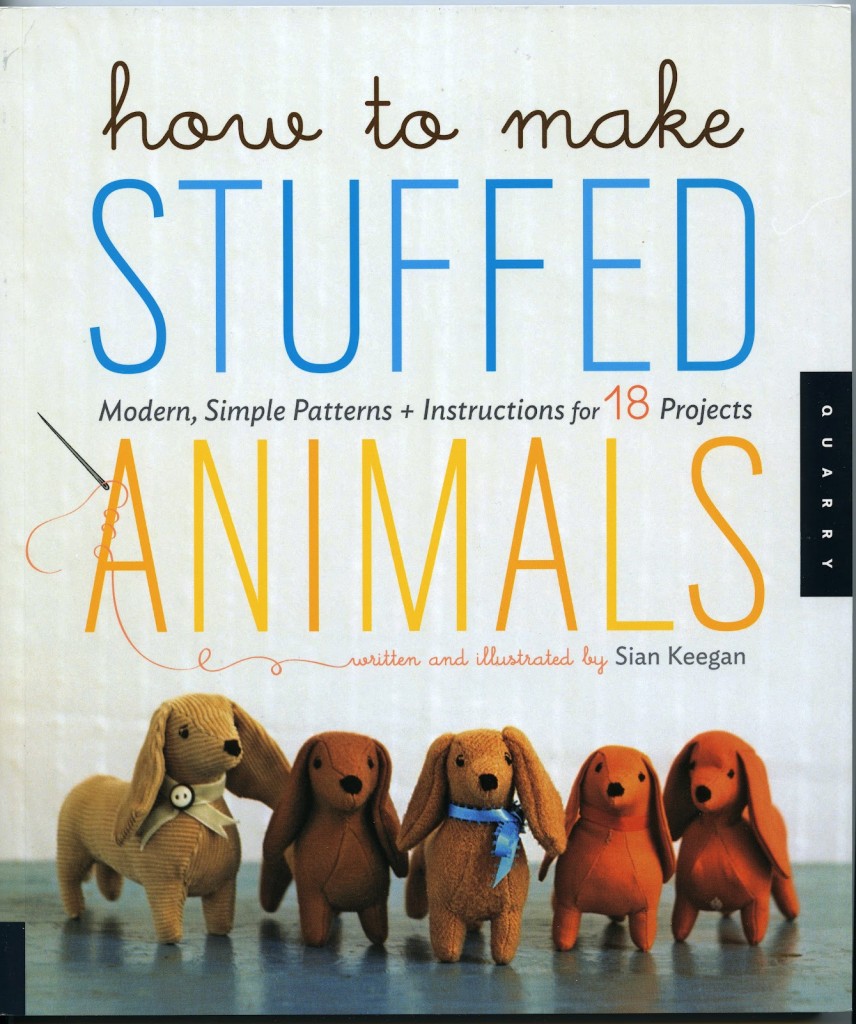 Leave a comment on this post telling us one thing you've learned from our interview with Sian, and you could win!
(Giveaway open to U.S. readers only. We'll choose a winner one week from the date of this post.)