It's Day 1 of the Craft Book Month 2013 blog hop, and I'm so excited to share some fab projects made from patterns in sewing books!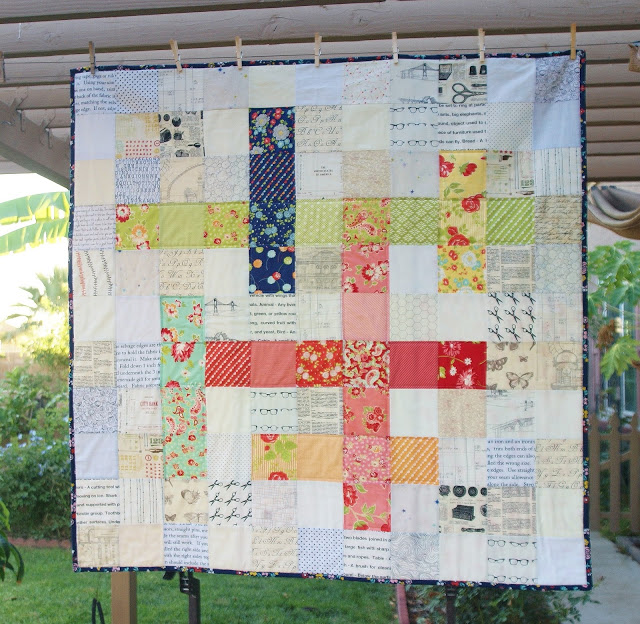 Heidi at Fabric Mutt made the Crossword Quilt from a A Month of Sundays by Cheryl Arkison (Stash Books). Her low-volume background fabrics are fabulous! I can't tell you how much I've wanted to add this book to my collection, and I'm convinced I must do it today.
Check out what else is on Heidi's crafty bookshelf!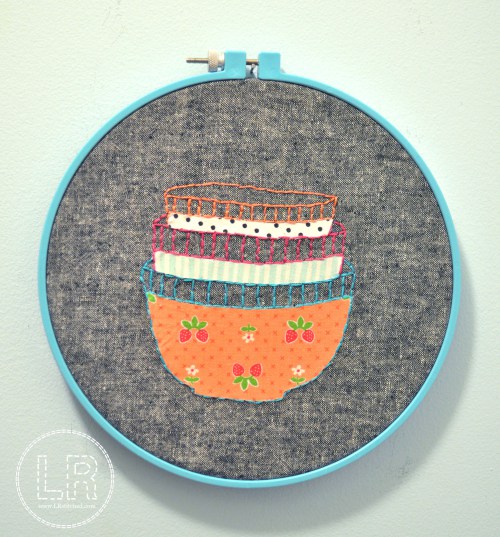 Lindsey at LRstitched made this too-cute kitchen embroidery hoop inspired by the book Hoop La! : 100 Things to Do with Embroidery Hoops by Kirsty Neale, and publised by David + Charles. Wouldn't this look awesome in your kitchen?
And there's a giveaway for the e-book on her blog (2 winners!), so hop on over to enter!
We hope you join us this September in making a project from one of your favorite craft books, and we'll host a link-up with prizes.