We know that the Crock-Pot is an essential appliance for many home cooks looking to make soups, roasts, dips, and appetizers. But have you ever tried making desserts in the slow cooker? I'm excited to share my first ever recipe on Craft Buds (see Mary's great recipe posts here!), and of course it would have to be a dessert!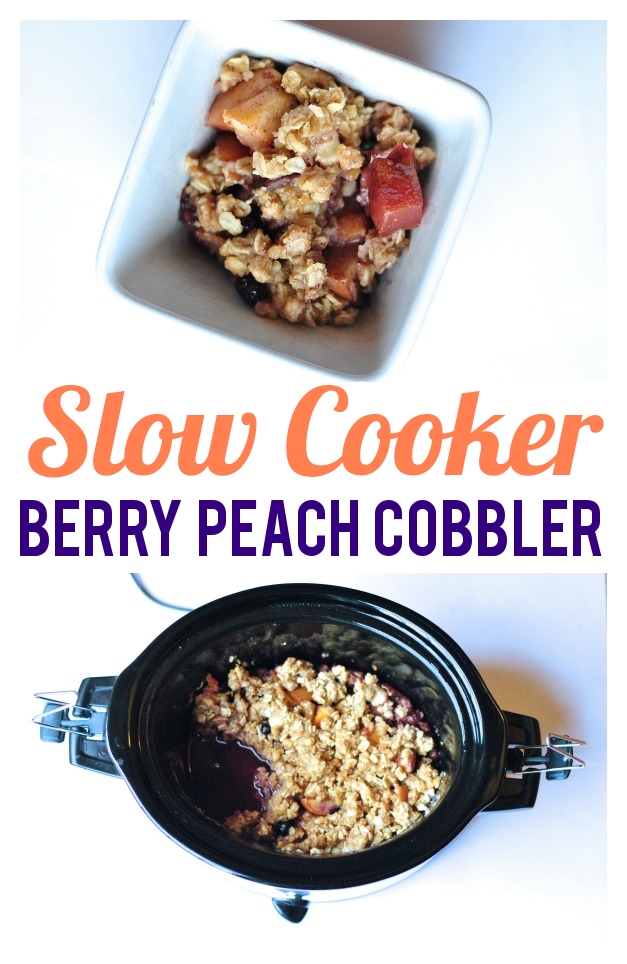 Prep Time: 20 minutes
Cook Time: 3 1/2 hours
Total Time: 3 hours, 50 minutes
Fits well in a 6-quart oval slow cooker.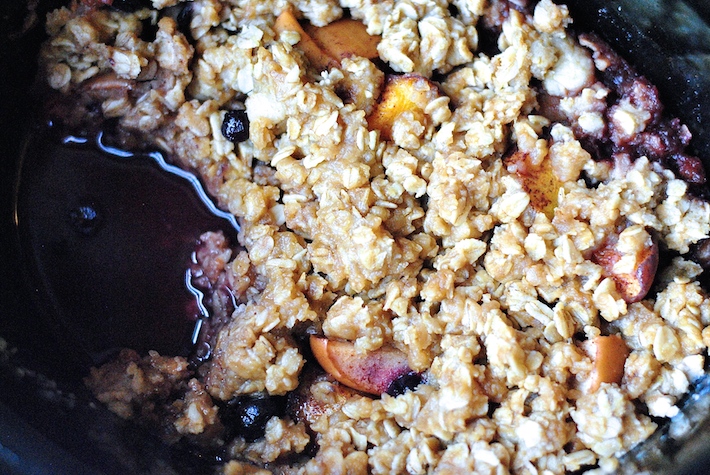 This won't be the last time I whip up this easy Berry Peach Apple Crisp in the slow cooker! I love this recipe because it's adaptable to whatever fruits are in season (or whatever you happen to have in your kitchen). Swap the peaches out entirely in place of apples, or sub in some strawberries for blueberries! Fresh or frozen fruit works great with this recipe, but I'll give amount for fresh fruit.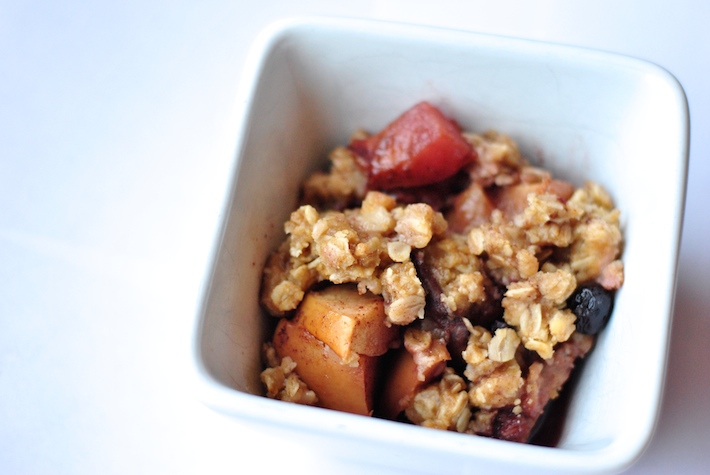 The easy dessert recipe serves about 6 to 8. Don't worry about "slicing" it or trying to make it look pretty. The more syrupy the bottom layer, the better it tastes!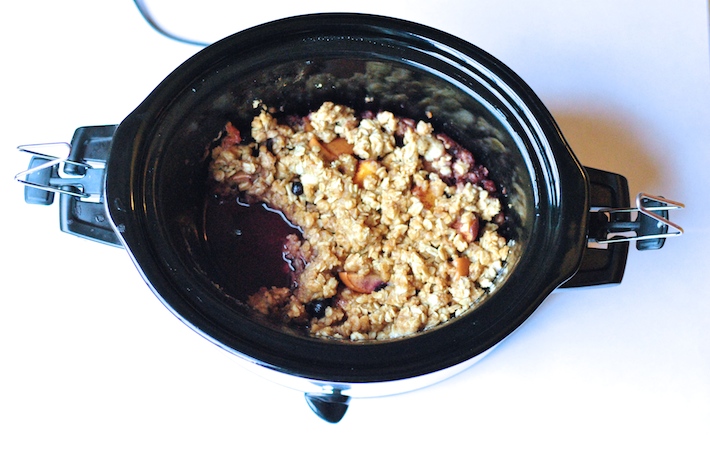 Ingredients:
Bottom Layer:
1 cup fresh blueberries *
8 peaches or apples *
1 1/2 tsp Cinnamon
1/4 cup white sugar
* Note: May substitute fresh or frozen strawberries, cranberries, blackberries, for blueberries. I used 5 fresh peaches and 3 apples, but you can sub any fresh fruits you'd like, or about 16 oz. of frozen fruit.
Crumble Topping:
1 stick melted butter
1/4 cup brown sugar
3/4 cup oats (old fashioned)
3/4 cup flour
Directions:
1. Sliced and core the peaches/apples. Rinse the berries. Toss them in the bottom of your slow cooker!
2. Stir in the cinnamon and white sugar, tossing it with your fruit.
3. In a separate bowl, mix butter, brown sugar, oats and flour for the crumble topping. Crumble the mixture evenly over top of your fruit.
4. Cover the slow cooker and cook the peach berry crisp on high for 3 1/2 hours. If you don't have that long, you could get away with as little as 2 hours, but I like the way the fruit melds together with the longer cook time.
5. Serving suggestion: We love it warm with a scoop of whipped topping or vanilla bean ice cream!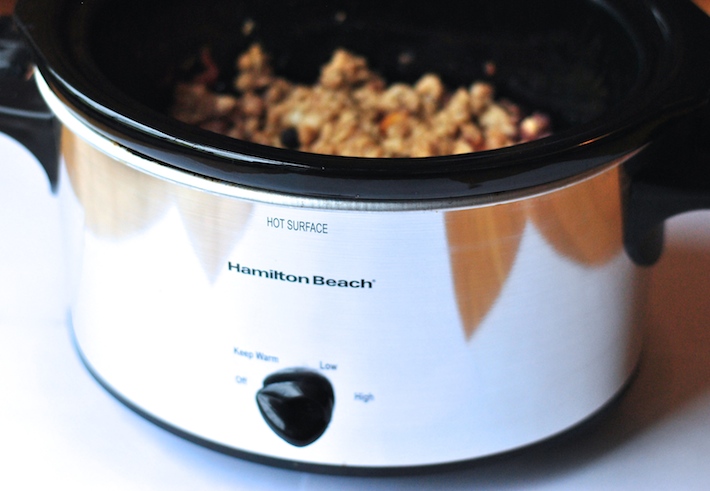 Have you ever tried a Crock-Pot dessert recipe?