How to Clean Your Silver Necklace at Home
Unlike wiping down your floors, cleaning your silver pieces is not something you often do. Thus, you might not have the necessary know-how to clean them. Though it is not a challenging task, it is a neglected cleaning project that we tend to put off. 
Silver necklaces need occasional polishing or scrubbing to restore their shine. You do not have to take your silver necklace to a professional cleaner. You can simply do it at home using dish soap. To achieve this, you need the following:
A bowl of clean, warm water
Step 1: Soak Your Silver Necklace
Warm some water and put it in a bowl
Add a few drops of liquid dish soap to the warm water
Mix until bubbles start forming 
Soak your silver necklace in the solution for approximately 5- 10 minutes
Step 2: Scrub the Silver Necklace
Using a soft toothbrush, clean all crevices in the necklace, and then rinse it in warm water. 
Step 3: Dry the Silver Jewelry
To dry your necklace, use a silver cloth or a microfiber towel. It is advisable to avoid paper towels as they scratch the silver. 
You can clean delicate silver necklaces, diamonds, or any other precious gem with soap and water. However, it is advisable to consult your jeweler before washing it to avoid damaging it.
Can You Clean Your Silver Necklace With Toothpaste?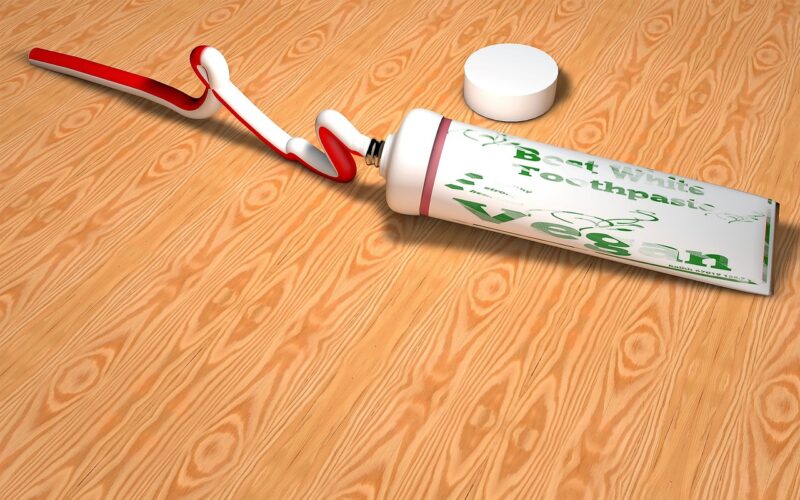 Related: How to Measure Necklace Length correctly?
Yes, it is possible. The toothpaste method is one of the classic silver cleaning DIY methods you can use at home. The following is the procedure:
Use a non-gel and a non-abrasive toothpaste 
Squeeze a small amount of the toothpaste on a soft cloth or a handkerchief
Rub the handkerchief on the silver necklace with circular motions. This motion rubbing will polish it and tarnish it.
Leave the chain for an estimated 5 minutes, then rinse it with water to remove the toothpaste.
After this cleaning process, your silver necklace will appear shiny as new
Clean Your Silver Necklace Using Ketchup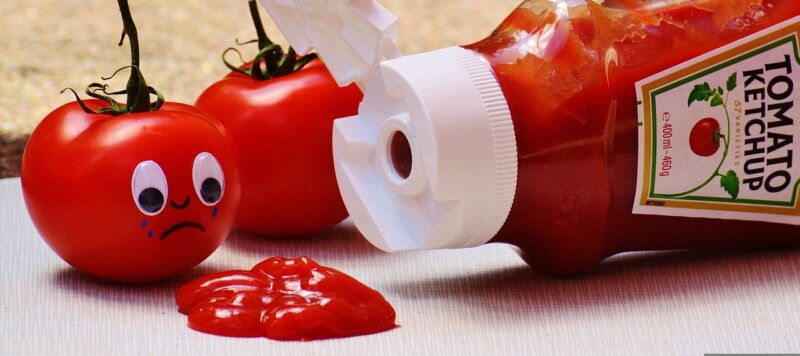 Though this method might sound weird, the ketchup mixture removes tarnish from your silver jewelry. This method is ideal when you have not more than two silver necklaces. You should gently squeeze some drops of ketchup on a paper towel and rub it on the silverware.
If the tarnish is old, you should apply the ketchup directly to the affected areas and leave it for an estimated 15 minutes. Afterward, rub the necklace with a microfiber cloth and rinse it with water. You can use a toothbrush to remove excess tarnish from crevices. 
Can You Use Ammonia and Water to Clean Your Silver Necklace?
A mixture of water and ammonia is an excellent remedy to brighten your silver necklace and remove excess tarnish. You need to mix clear ammonia and warm water. Soak your silver necklace in the liquid mixture and wait 10 minutes. 
After the time, take the necklace from the solution and wipe it with a clean, soft cloth. Buff it with a dry cotton cloth and polish its surface. However, this method is not recommended for use on antique necklace software.
How to Clean Lemon-Lime Soda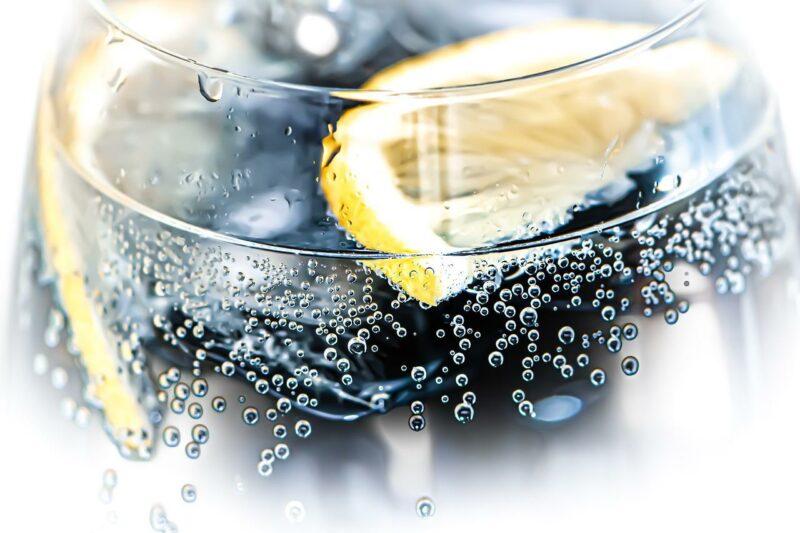 If your silver necklace has tarnished, sanitize it by soaking it in a plastic bowl filled with lemon-lime soda. Wait for the jewelry to stay in the solution for approximately one hour. After that, take the silver necklace from the solution and rinse it with clean water.
Use a paper towel or a soft towel to dry it clean. Unfortunately, the jewelry owner will only use this method in cleaning slightly used silver items.
Clean Your Silver Necklace Using Sanitizer
You can use hand sanitizer to polish your silver necklace on the go. Squeeze the hand sanitizer on a soft paper or handkerchief and rub it on the jewel. This rubbing removes light tarnish from your chain and makes it shine again. The sanitizing method is not recommended on a silver necklace with encrusted mineral stones. Some ingredients on the sanitizer can damage the chain.
Clean Your Silver Necklace With Baking Soda and Aluminum Foil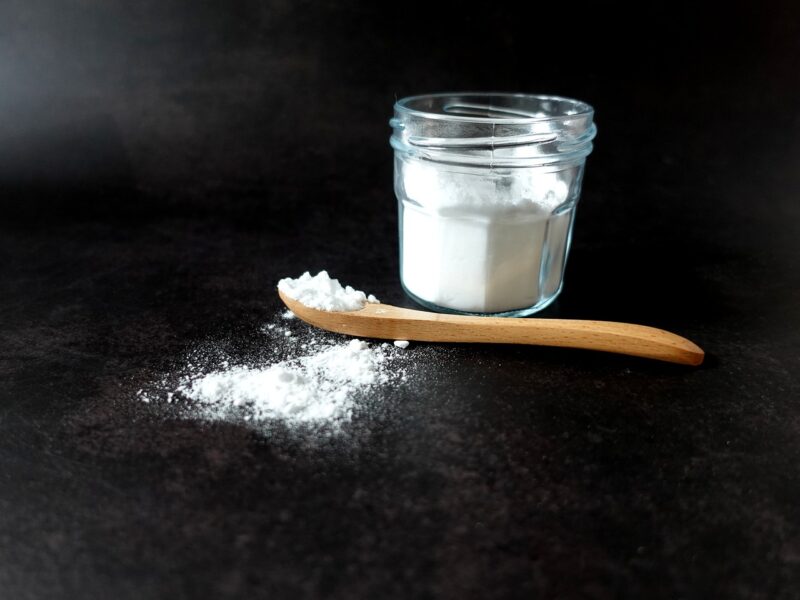 This method is one of the best recipes for cleaning silver necklaces. All you need to do is cover the bottom of the large baking pan with aluminum foil and a shiny surface on the upper side. Take note to use ceramic, or glass bakeware but not metal since metal can initiate unwanted chemic reactions.
Fill the pan with water and add some soda to it. Approximately, you need 1.5 tablespoons of soda for every gallon of water you add. Heat the mixture of water and soda to boil and insert the tarnished silver necklace into the water and let it for 15 seconds.
Take the silver necklace out of the boiling water using kitchen tongs. Place it on a towel and give it time to cool down. All tarnish will have gone by this time. Repeat the procedure. 
This method does not apply to silver necklaces that have encrusted gemstones.
Can You Clean Your Silver Necklace Without Baking Soda?
If you are looking forward to cleaning your silver necklace at your home, you choose a DIY jewelry cleaner with baking soda in it. Though baking soda is an excellent way of removing stubborn stains on silver and other jewelry, it can be abrasive, react with silver, and cause discoloration.
That said, baking soda is not the only remedy to clean your silver wear. You can use other DIY methods without baking soda, including vinegar, dish wash, and more.
What Is the Best Home Remedy to Clean Silver?
Irrefutably, no best and approved home remedy can clean your necklace. Additionally, the type of silver determines the ideal method to clean your silver necklace. However, water, vinegar, and baking soda mix can make the best home remedy to clean your silver necklace at home.
To effectively use this method, mix a half cup of white vinegar and two tablespoons of baking powder in a bowl of lukewarm water. Allow the silver necklace to soak in the solution for two to three hours. After that, remove it from the solution, rinse it in cold water, and dry it.
Related: 5 Hemp Necklace Patterns: All Latest Designs
Prevent Tarnish on Your Silver Necklaces
They say prevention is better than cure; the hint to the tarnish-free silver necklace is prevention. Though you cannot protect your silver necklace from weather agents such as heat, air, and moisture, the best you can do is limit exposure to them.
First things first, all silver jewelry, including necklaces, should be appropriately stored in a cool and dry place. It is always better when the storing humidity is low. Some people add some pieces of charcoal or chalk to reduce moisture in the storage and avoid tarnishing. Leaving your necklace in the bathroom is discouraged due to excess humidity.
It is advisable to remove your silver necklace before showering, swimming, or doing dishes, and remember to wear it last. After all, your body lotion will have dissolved in your skin.
Another way of preventing your necklace from tarnishing though surprising, is wearing it daily. The daily friction of life does wonders and keeps your silver piece shiny. On the same note, storing your necklaces without wearing them makes them gain dirt and subsequently tarnish.
Is It Essential to Figure Out the Type of Silver Jewelry You Have?
Knowing the type of silver necklace to aid you in choosing the best cleaning method is crucial. Selecting the best cleaning method will prevent you from causing a scratch on your silver necklace. 
If you are unsure of the type of silver jewelry, you can seek a professional to appraise it. A genuine silver necklace is usually stamped with a small number at the back or inside the chain.
Conclusion 
Silver jewelry, including necklaces, tend to lose its shine over time and become dark. The tarnish occurs due to a chemical reaction between silver and Sulfur. They not only react with Sulphur but also with perfumes, cosmetics, hair sprays, and some foods.
Most of these silver jewelry pieces are coated with a thin layer of rhodium that makes them shiny and brighter. When the thin layer wears off, the silver jewelry blackens. Fortunately, the above information highlights inexpensive ways to remove and clean your silver necklace and restore its shiny properties.