Have you ever thought of making necklaces with hemp? Making hemp necklaces is an easy and creative activity to enjoy by the pool, beach, or when spending quality time with your dear ones.
This simple craft needs only a few hemp cords, and that's it. But when you get familiar with the craft, you can experiment with different designs and add beads and other accessories to make it look more appealing.
In this guide, I'll share five amazing hemp necklace patterns that are not too complicated so that anyone can make them. Are you ready to explore some amazing hemp necklace designs? Then, keep reading.
What Are Hemp Necklaces?
Hemp necklaces are made from hemp cord or hemp twine. The strength and durability of the hemp plant make it a popular choice for various crafting works like making necklaces, bracelets, and other jewelry pieces. You can make simple to more intricate jewelry with hemp cords and customize them the way you like it.
Related: How To Clean A Silver Necklace? 5 Trusted Diy Methods
How Much Hemp Do I Need To Make A Necklace?
How much hemp you need depends on the necklace's design, length, and thickness. For instance, you'll need 2 to 3 meters of hemp to make a simple single-strand hemp necklace. Similarly, for a double-strand necklace, you usually need 4 to 6 meters of hemp, and if you make a braided or knotted design, you'll need more hemp.
These are basic estimates of the amount of hemp. How much hemp you'll need depends on other factors, like how intricate the design is, the number of beads you're using, the wearer's preferred length, etc.
Whatever design you pick, make sure you take a meter or so extra in case of errors and if you have to make adjustments.
Related: 10 Rubber Band Bracelet Ideas – Easy & Unique
5 Most Popular Hemp Necklace Designs You Must Try
Hemp necklaces are the best alternatives for people who love quirky yet minimal jewelry. If you don't like wearing metal necklaces or if they irritate you, you may enjoy wearing hemp necklaces.
Besides, you can design them in myriad ways, and there is no end to how creative you can get in making these necklaces. Here I have shared some of the most popular hemp necklace designs that have been pretty popular in recent times.
These are also very easy to make and will get ready in just a few hours. Let's check them out.
Simple Hemp Necklace With Minimal Knotting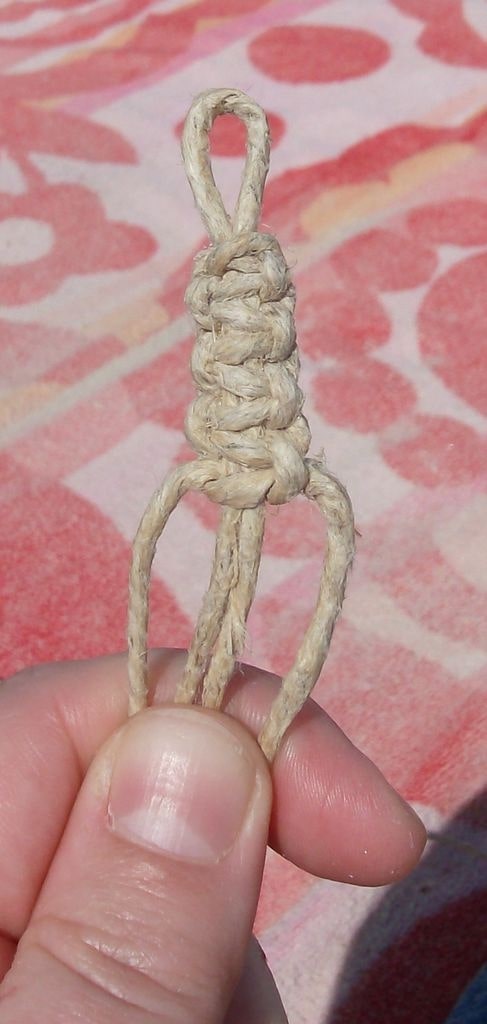 This one is very simple to make. All you need is four hemp strings and some beads. You'll make a minimal knot throughout the necklace, leaving little gaps between knots, and add beads at both ends. It's a very simple design, yet looks really gorgeous.
Click here to see the complete tutorial.
Braided Hemp Necklace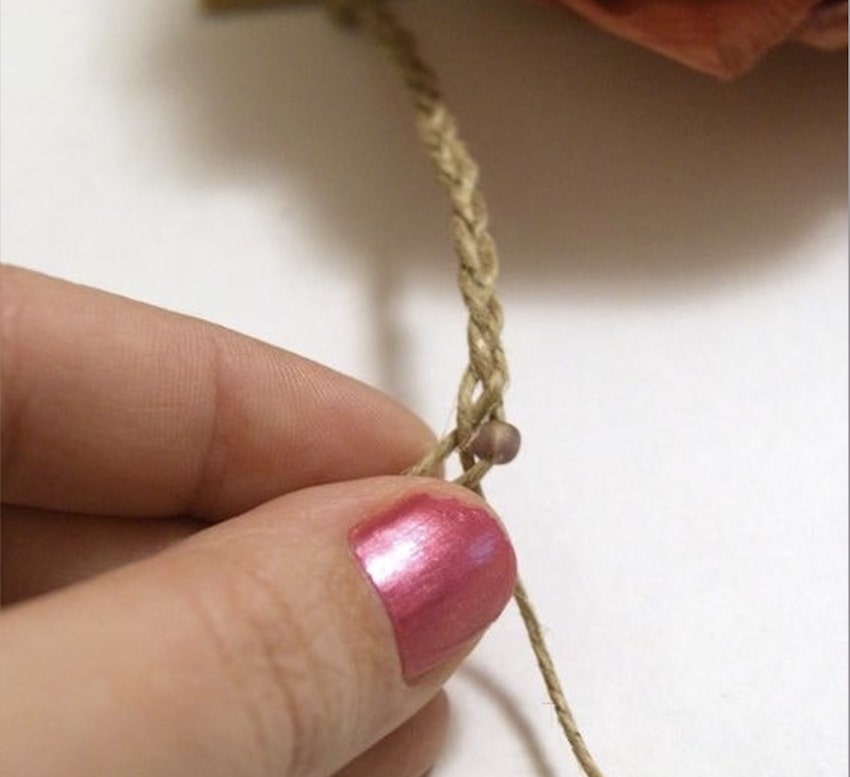 The braided hemp necklace looks aesthetically appealing, and this one, too, is very easy to make. You can use three to four hemp strands and even add more to make the necklace thicker. Add colorful strands if you can find them to make it look even more beautiful.
First, you'll make a knot at one end of the threads and secure it using a tap on a board or something more stable, and then you'll start braiding the threads.
Here is a detailed guide on how you can make a braided hemp necklace. Check out to learn the technique better.
Related: String Bracelet Patterns for All Levels and Their Meaning
Intricate Knotting Hemp Necklace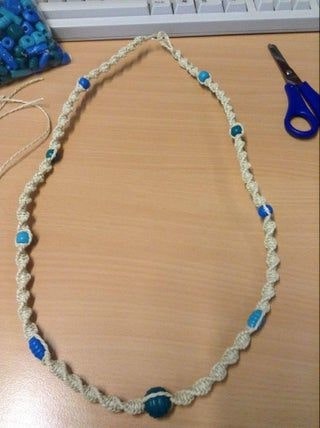 This design is appropriate for people with some crafting knowledge since the design requires knotting knowledge. There are different ways of making knotted necklaces. You can make the entire necklace with a single knot or may combine different knots.
You'll usually need 3 to 5 strings, but you can use more depending on the preferred design and thickness. Apart from the threads, you'll need a pair of scissors, tape, and beads (optional).
Check this guide for a better idea of making knotted hemp necklaces.
Macrame Hemp Necklace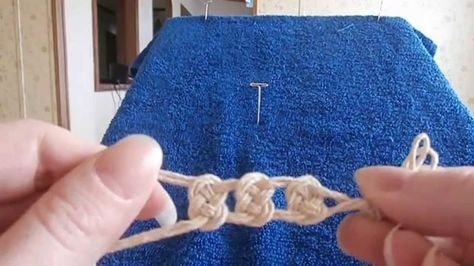 Macrame patterns are one of the classic string jewelry patterns. While you may have seen macrame patterns in bracelets, they look really amazing in necklaces too. The macrame design is all about the art of making knots.
Click here to see the full tutorial for making a macrame hemp necklace.
Tassel Design Hemp Necklace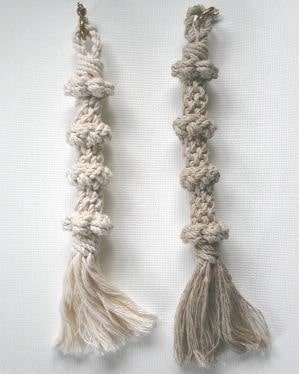 If you love bohemian designs, you'll love this necklace design. The idea is to make a basic knotted necklace with hemp strings, and then you can add the tassels in between. I prefer adding multi-color tassels, but single-colored ones look great too. Adding beads with the tassels looks even better.
These were some of the trendy necklace patterns you can try making with hemp strings. Now let's check out a quick tutorial on hemp necklaces.
Related: How to Tell if a Necklace Is Real Gold?
How To Make A Hemp Necklace: Step By Step Guide
Here is a quick and easy guide you can follow to make hemp necklaces.
Supplies you'll need:
Hemp (the amount depends on the length of the necklace. Ideally, you should get 12x the length of the measurement of your neck).
Small nail or safety pin
A pair of scissors
Method
Step 1: Wrap the strand around your neck and cut it at the other end, leaving a couple of extra inches. Cut another strand of equal length to make a loop at the center. This is your base strand.
Step 2: Measure a similar length of strand but don't cut it until you have folded it about 8 to 9 times. Now you have a long piece of hemp strand you'll use to make the knots.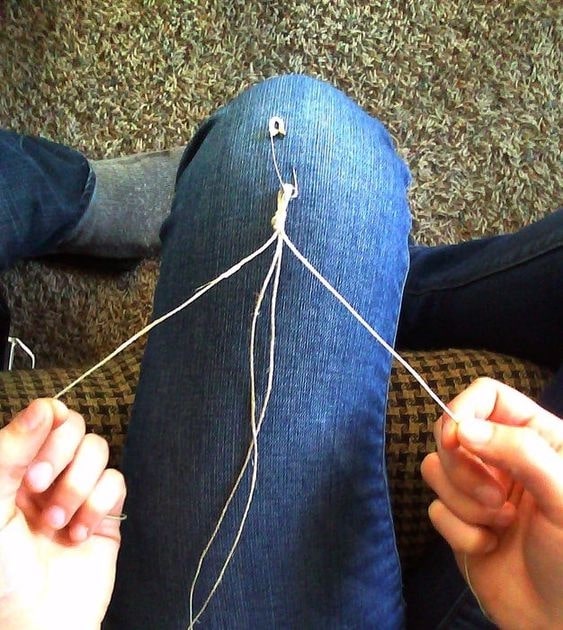 Step 3: Secure the base thread with the safety pin or a small nail to a stable base. It prevents the thread from shifting when you're making the knots.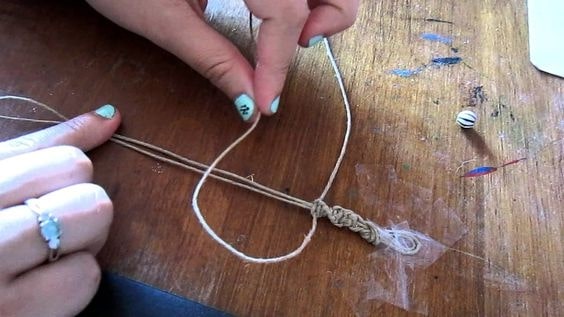 Step 4: Fold the base strand to make a loop. This loop will work as the necklace's clasp. Now you need to fold the long strand in half, creating a loop. Wrap this loop around the base thread's loop. And you will wrap it in a way that it makes a nice secure square knot. I'll attach the video tutorial below, which will make understanding the procedure a lot easier.
Step 5: You'll repeat the process until you reach the desired length. You can add beads at the closure of the necklace, and that's it; your new hemp necklace is ready.
The tutorial may sound a little complicated, but it's actually very once you learn the knotting technique. Check out this video to understand the procedure clearly.
Hemp Necklace Patterns FAQs
Is Hemp Fabric Cheaper than Other Threads?
No, hemp is actually more expensive than other threads because it's not as popular as other fabrics, so this fiber is not always readily available.
Can I Wear The Hemp Necklace While Taking a Shower Or Swimming?
Yes, you can wear your hemp necklace while showering or swimming. It's a mold and water-resistant fabric that dries pretty quickly.
What's The Best Way To Fasten A Hemp Necklace?
Bead closure is the best way to fasten a hemp necklace. Make an overhand knot at one end of the necklace to secure the bead and cut the excess thread. Make a loop on the other end of the necklace that is just as big as the bead, and slip the bead into the loop to fasten the necklace.
Did You Learn Some Interesting Hemp Necklace Patterns?
I hope you learned some beautiful hemp necklace patterns through the above list. As you can see, these patterns are very easy to make and require very minimal supplies. Let me know which pattern was your favorite in the comments. Is there anything else you want to know about making hemp necklaces? Drop those queries too.