Hanging flag ornaments is a great way to add flair and decorate any room, whether it's your home or office. Flag bunting is traditionally used on holidays and special occasions such as Independence Day, Memorial Day and Labor Day. Flags can be made from many different materials including cotton, silk and paper; however, fabric flags are very versatile and can be made using just about any material you wish including all clothes. However, most common fabrics include burlap, muslin, satin and lace. Although they may look more complicated than paper flags to create, fabric flags are actually fairly easy to make for even the most novice of craft-makers.
What do you do with the extra fabric squares you made? Nearly a year ago, I collected these fabric charm squares from a couple of swaps on Craft Buds, and I still hadn't used them. I need a quick and easy sewing project to come to my rescue!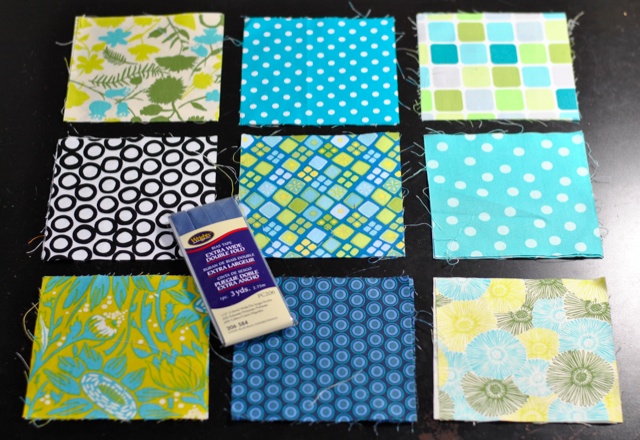 To make this bunting, you'll need:
– 17 fabric charm squares, 5″ x 5″ (I used repeats of each of 9 prints and used all but 1)
– One 3-yard package of bias tape or quilt binding (I used Wright's extra wide double fold)
– Pinking shears or a pinking rotary blade See the list of may favorite tools here
– Sewing pins, thread, and sewing machine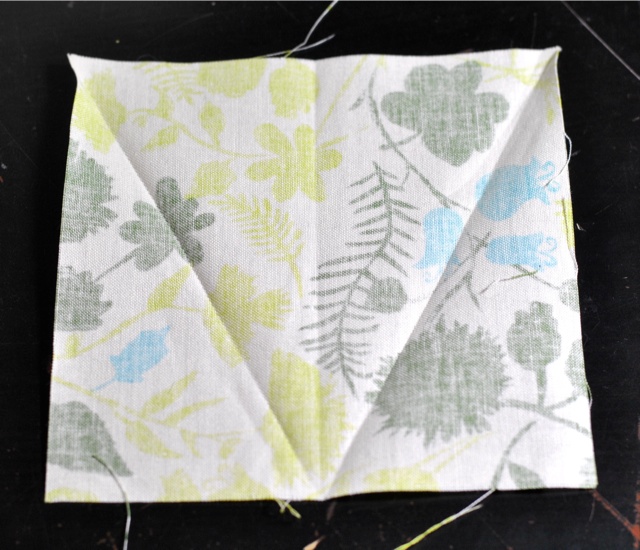 First, mark one of the charm squares by folding it down the centerline. Fold from the bottom of that centerline to each corner, and press the fold with your fingernail to mark.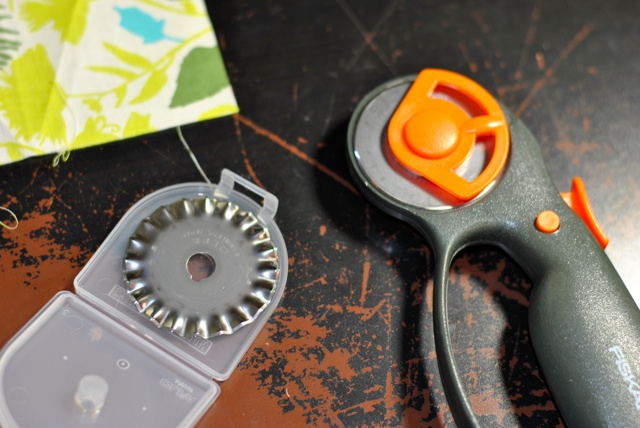 Aside from making your bunting flags very cute, these pinked edges will keep the fabric from fraying! If you have a rotary cutter, you may want to purchase a pinking rotary blade. Otherwise, a pair of pinking shears work great.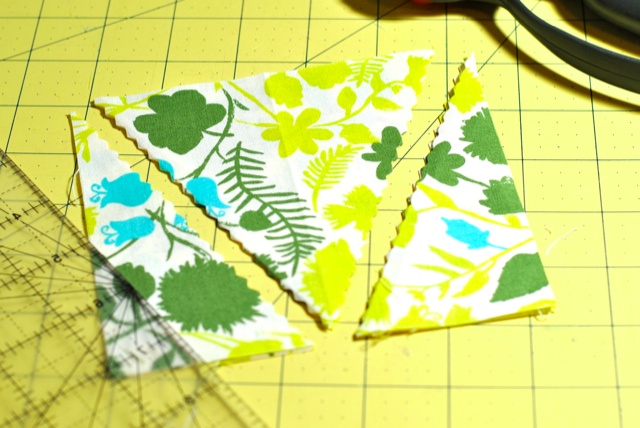 Cut along the diagonal lines you marked to make a triangle. I stacked and cut through two charm squares at a time to save time.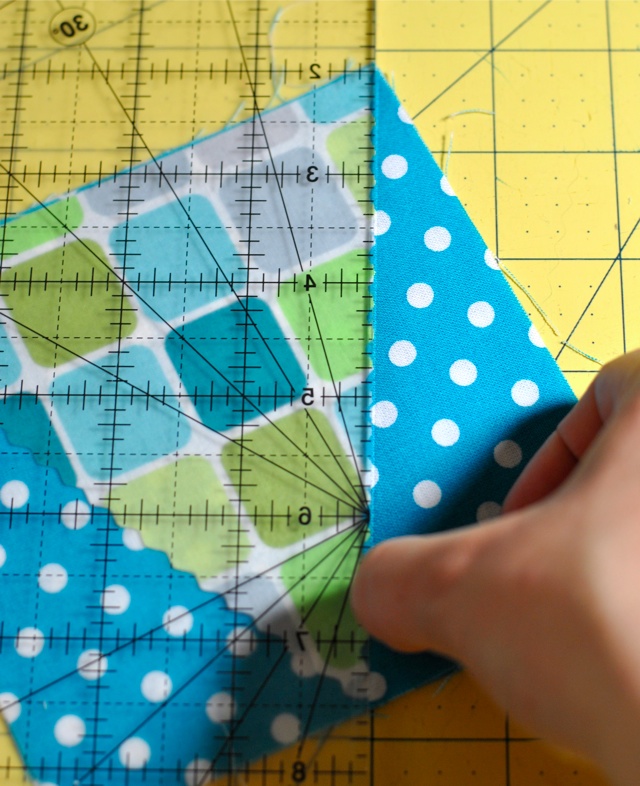 To cut the rest of your triangles, fold the charm squares as described above, or use a previous bunting flag and trace the edges with your fingernail. Remove the top flag and cut along the marked line.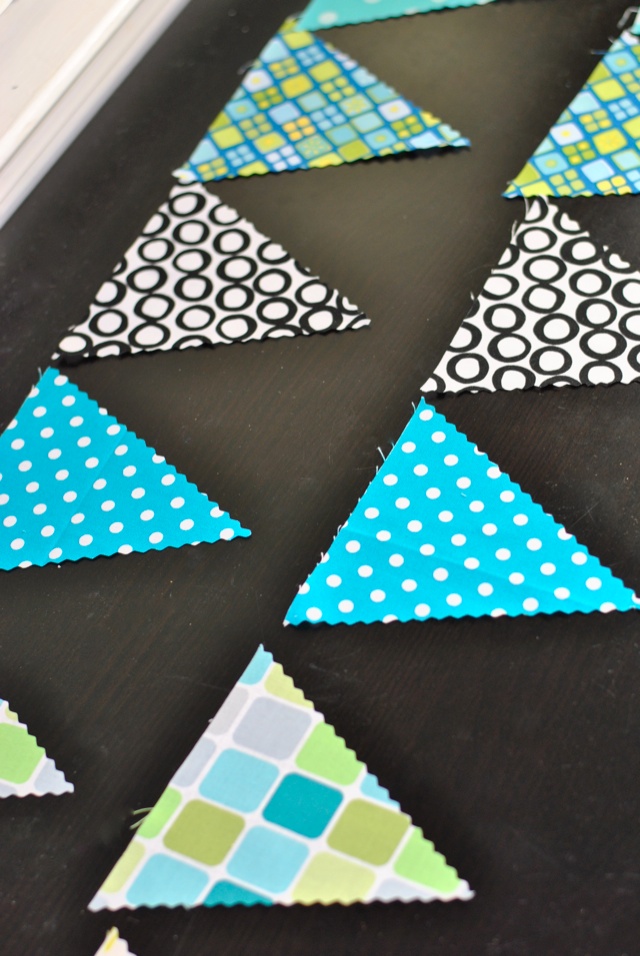 Arrange your bunting flags in the order you'd like.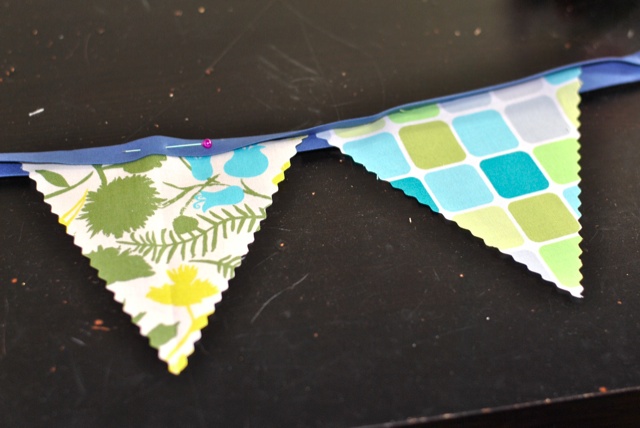 Open up the bias tape and insert the non-pinked edge of your triangle flags into the fold. Pin each flag in place, leaving a 1/2″ to 1″ gap between each one. I left a few inches of the bias tape empty on each end for hanging.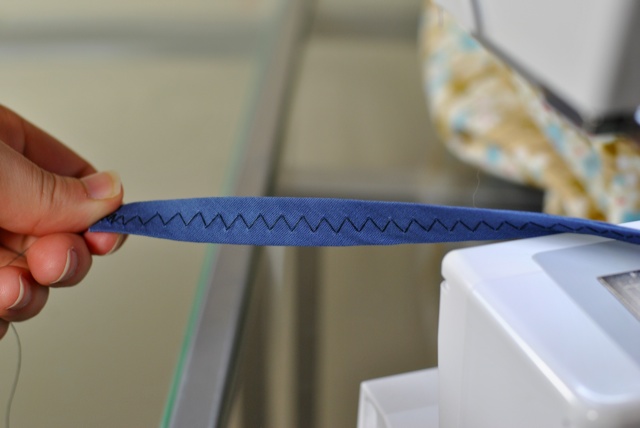 Once the flags are trapped inside of the binding, head to your sewing machine. Like I used, you can sew the bias tape together with a straight stitch or a wide zig-zag stitchContinue to stitch the bunting closed, sewing in the flags while removing the pins.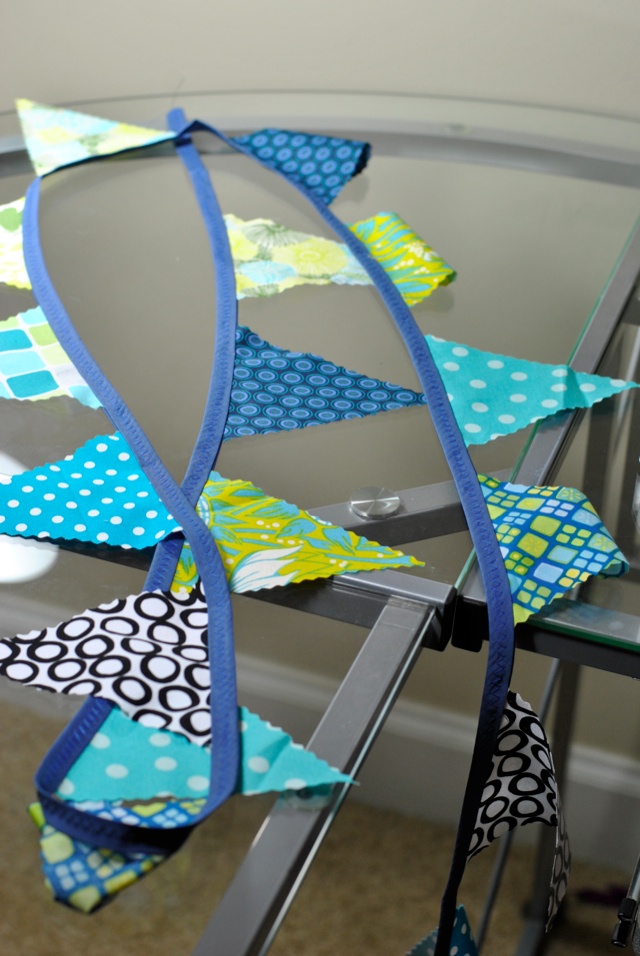 Ta-da! Admire your festive fabric bunting!
Variations:
– If you don't like the look of pinked edges, cut the triangles with straight edges, and sew two triangles together on the long sides, with the right sides of each fabric facing. Turn the flags right side out and press. Finish the bunting by placing the raw edges inside the bias tape and sewing shut.
– If you prefer, skip the triangles and make a bunting from the 5″ x 5″ charm squares. With the right sides facing, stitch together a pair of charm squares on three sides. Turn right side out and press. Placing the raw edges inside the bias tape and sewing the bunting shut.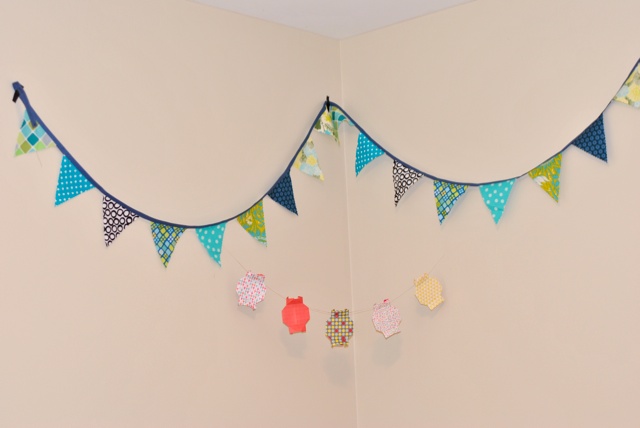 I hope you enjoyed this super-easy charm squares tutorial! This is a great sewing project for beginners or for teaching kids to sew.