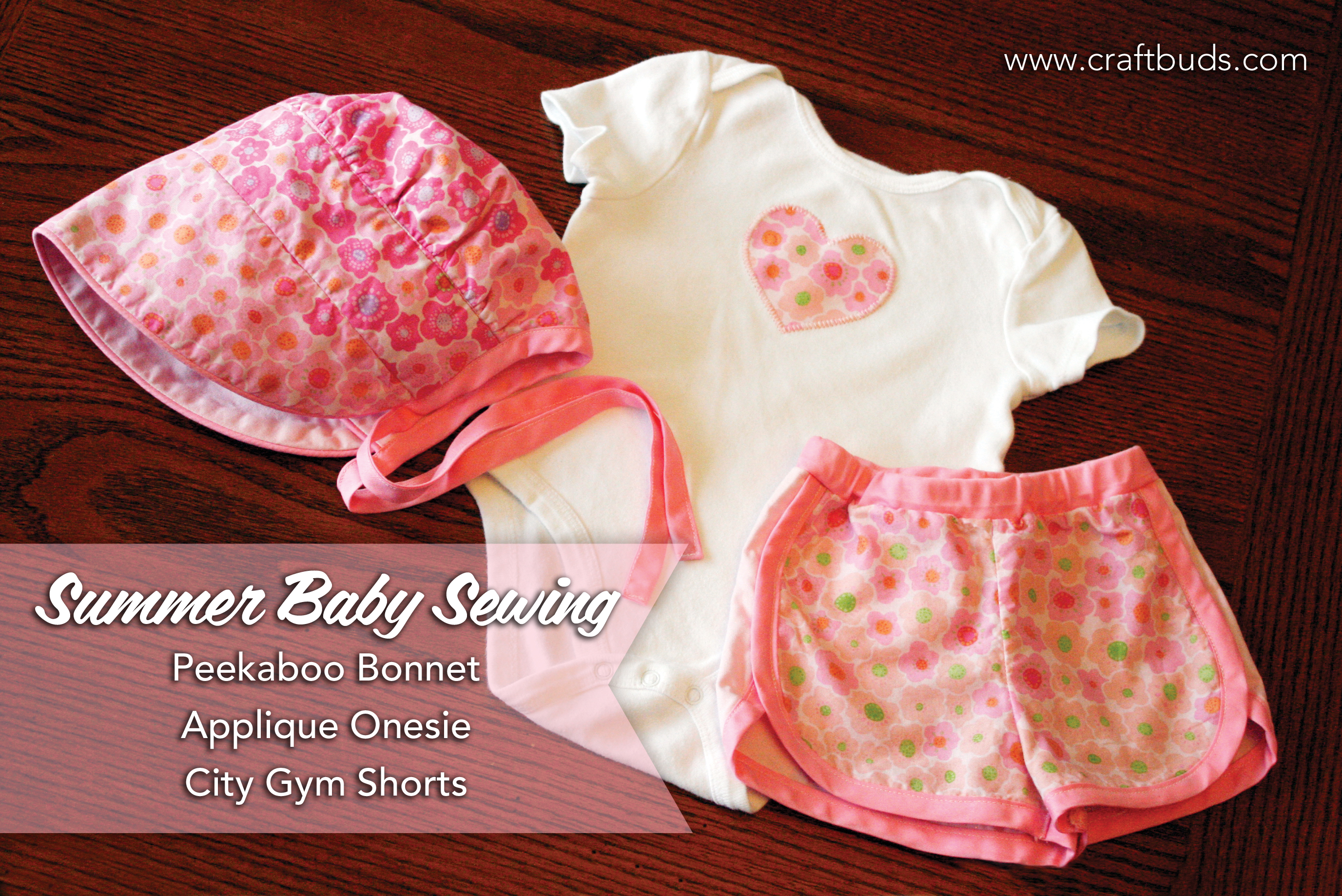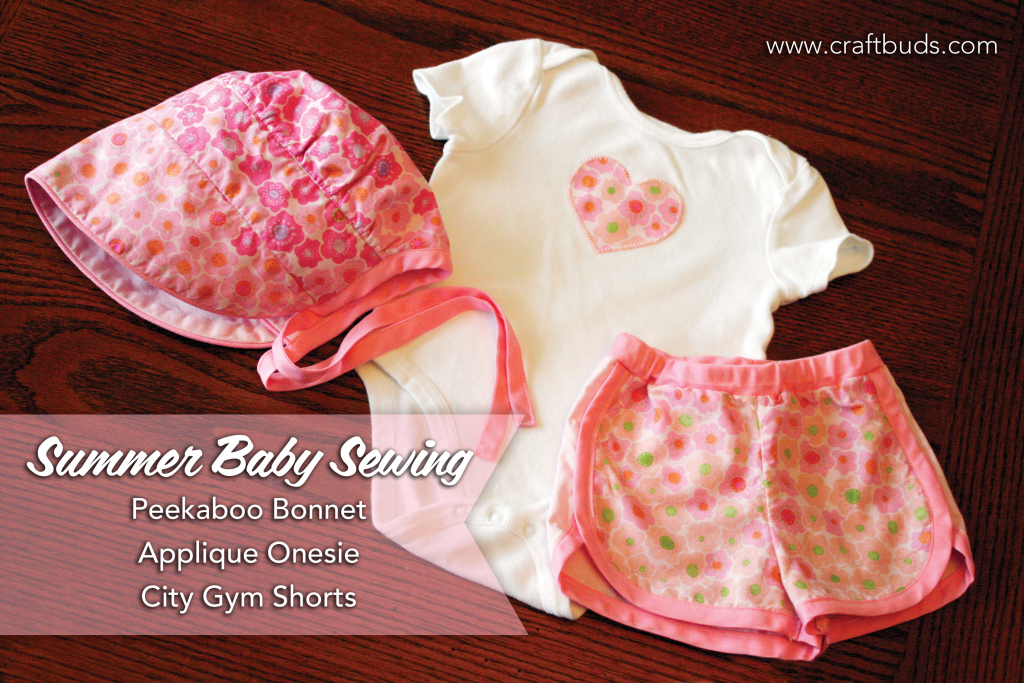 A couple years ago I bought a fat quarter of this great pink floral border print fabric (now hard to find, Erin McMorris' Urban Garden line for Free Spirit) and have been keeping it for a special project ever since! With some careful cutting, I had just enough fabric for a coordinated 3 piece baby outfit. I love how it turned out, and how the border print keeps everything coordinated but it all looks a little different too!

First I made the Made by Rae reversible peekaboo bonnet. It's a lovely pattern that comes together quickly, has no raw fabric edges and includes some really cute piping details. Above you can see both sides of the bonnet along with a tiny pair of Kid's City Gym Shorts (it's a great free pattern from The Purl Bee available here).
The shorts pattern starts at size 2 so I redrafted the pattern for 9-12 month size. I used the 2T inseam length (to make sure they covered a diaper) and took off some width and height from the top and sides. They were small enough that I just unfolded the extra wide bias tape from the legs of the shorts and used it to create the casing for the waistband.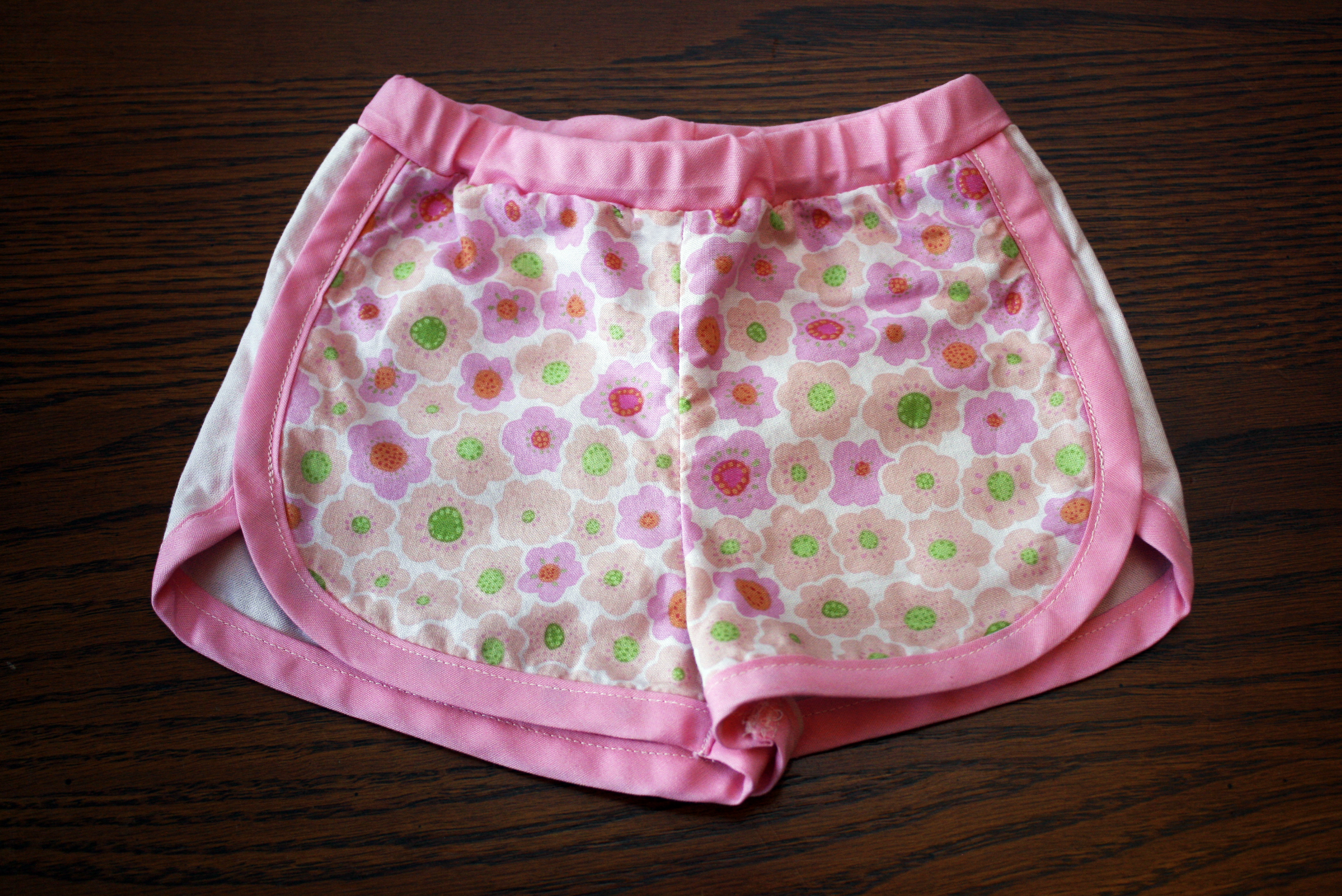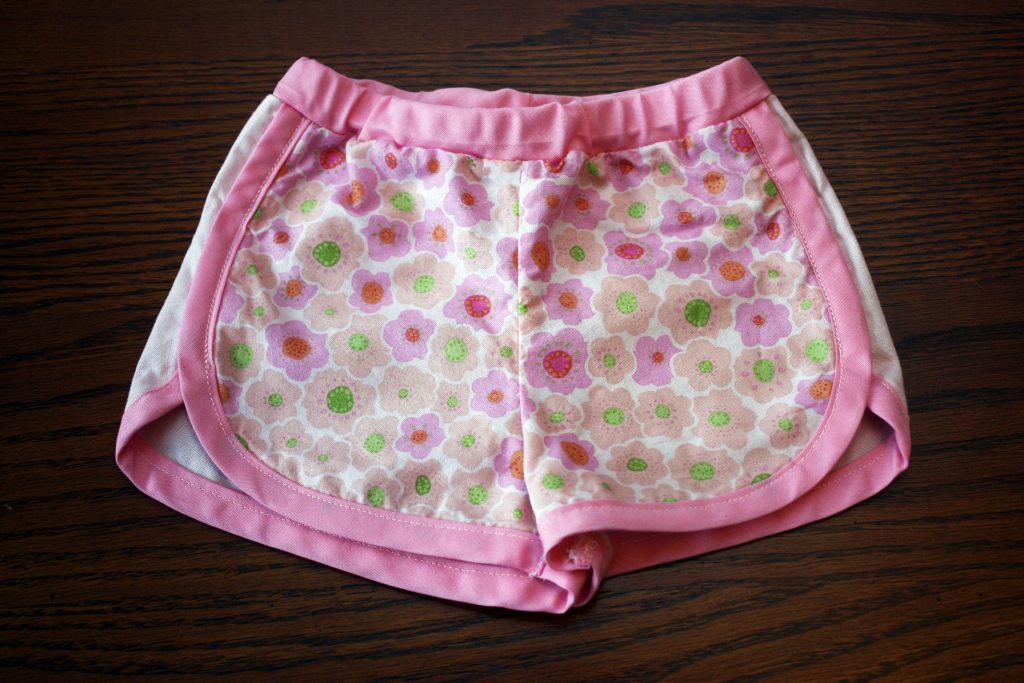 To finish off the outfit I made a little heart applique (tutorial here). After ironing the heart onto the onesie I used a blanket stitch on my sewing machine around the edges.