I'm so excited to be back today sharing our second installment of the Video Chats at Craft Buds series! Last month, we chatted with bloggers Jessica, Andrea and Heather about their tips for writing sewing patterns as a business.
Today, I'm excited to introduce a chat on Sewing and Blogging Tips with my friends Sara Lawson, Kim Niedzwiecki and Erin Sampson. Through no fault of her own, Kim wasn't able to connect with us during the video chat (we tried and tried!), but she is a super-fun and fantastic blogger, and you should definitely check out her site as well as her projects she's designed for Pellon.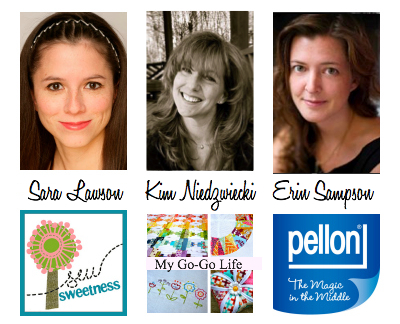 A Little Background:
I first met Sara and Kim at Quilt Market in Kansas City last spring, and I almost got to meet Erin then, too. I can tell you all now that they are fabulous, inspiring women, and I really think you'll enjoy getting to know them!
In the 25-minute video (suggestion: go ahead and open in another window while you surf Pinterest…we won't tell!), we chat about:
– Tips for blogging and how to connect with your readers
– Finding a balance between work/family life and your creative goals
– How you can become a Pellon projects designer
– And more!
What would you like to learn about blogging, writing patterns, etc.? If you have any questions for Sara, Erin or Kim, you can ask in the comments section!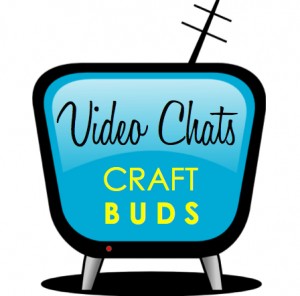 Get Connected:
Sew Sweetness: Sara's blog with free bag patterns and more!
My Go-Go Life: Kim's awesome sewing and quilting blog!
Pellon website and blog: New site coming next month!
Just Plain Lovely: Erin's craft and lifestyle blog!

And you can follow them on Facebook: Sara / Kim / Pellon