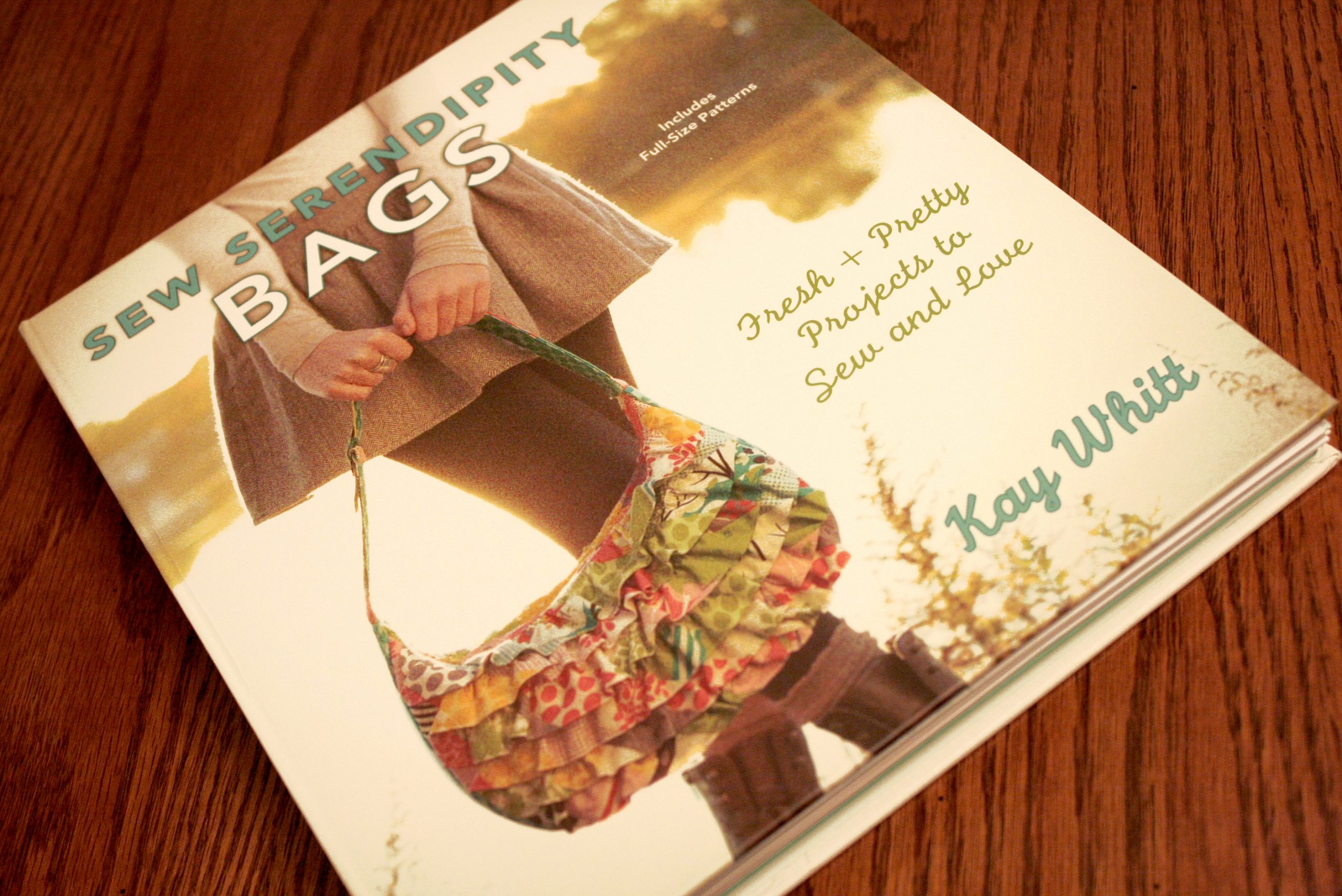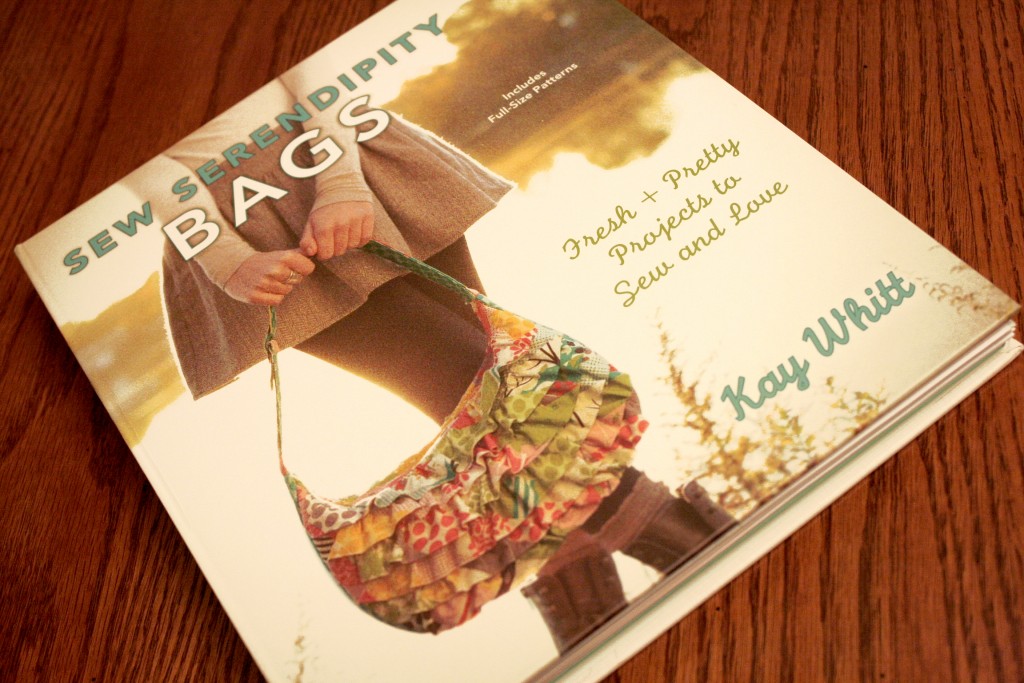 Yesterday we were lucky enough to interview pattern designer and author Kay Whitt (and there's a giveaway of the book at the end of the interview!). Her first book was Sew Serendipity: Fresh and Pretty Designs to Make and Wear and she just recently released Sew Serendipity Bags. I had the pleasure of receiving a copy to review and make a project from!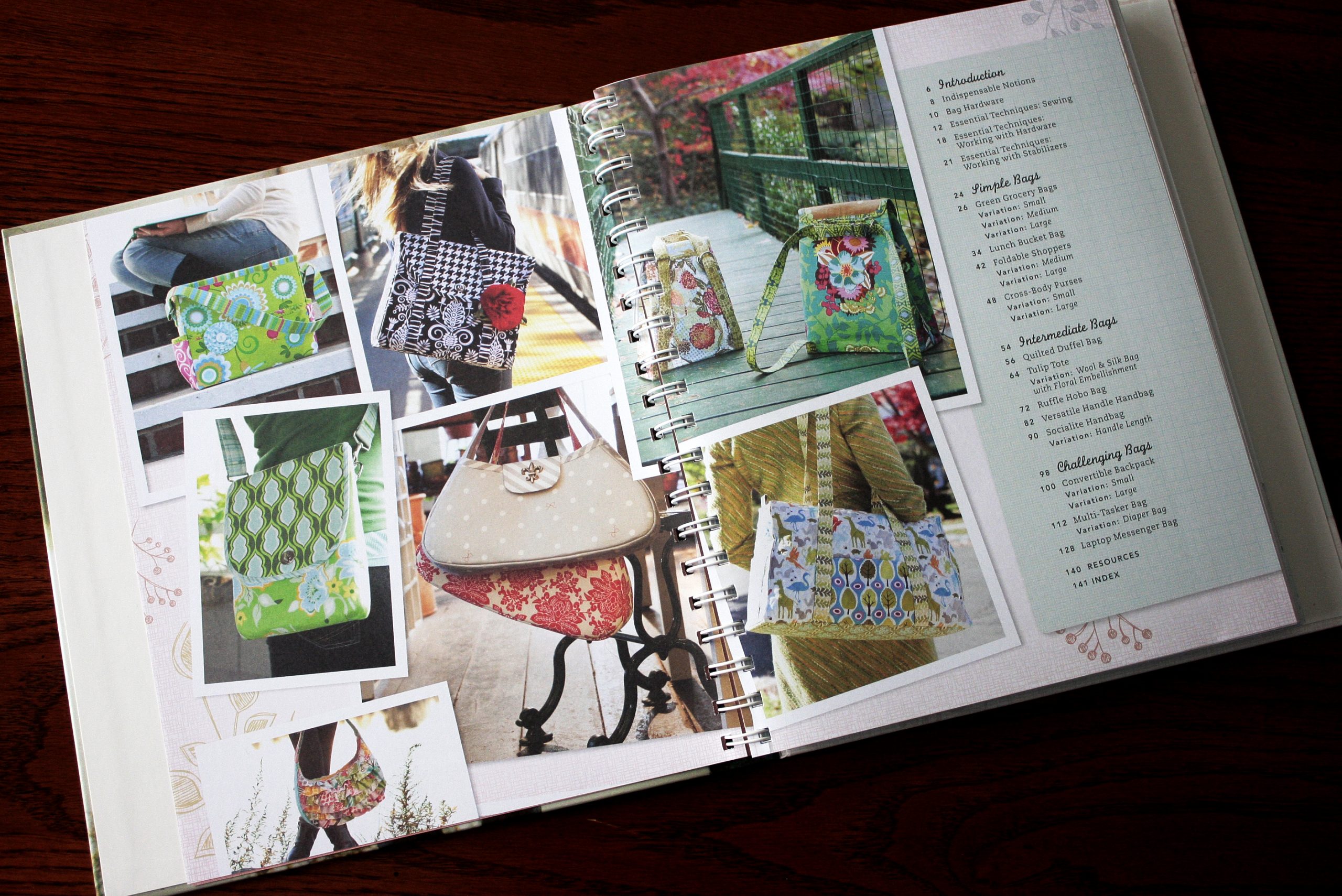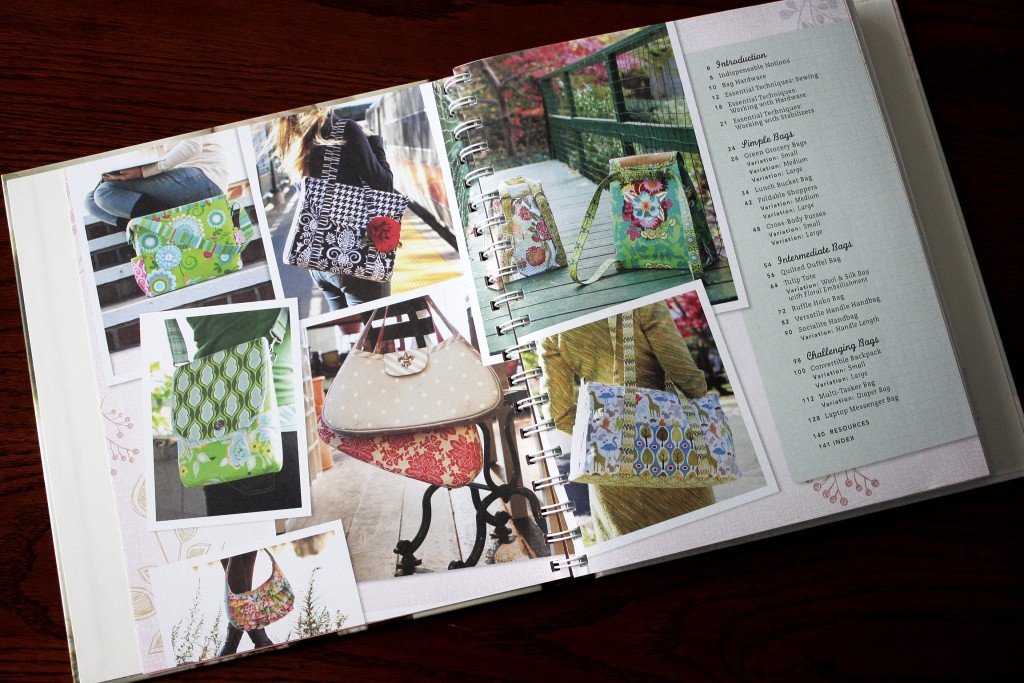 The layout of the book is nicely divided up into skill level so you can choose between Simple, Intermediate, and Challenging. It was fun to look through all the projects but I appreciated knowing what I was getting into based on the skill level rating. The book is spiral bound so it easily lays flat and has a nice sturdy envelope of full size pattern pieces in the back. There is a wide variety of patterns and styles so you may not love everything in the book but you'll definitely find some favorites. Projects include a lunch bucket bag, cross-body purses, duffel bag, ruffle hobo bag, backpack, diaper bag, laptop messenger bag and many more.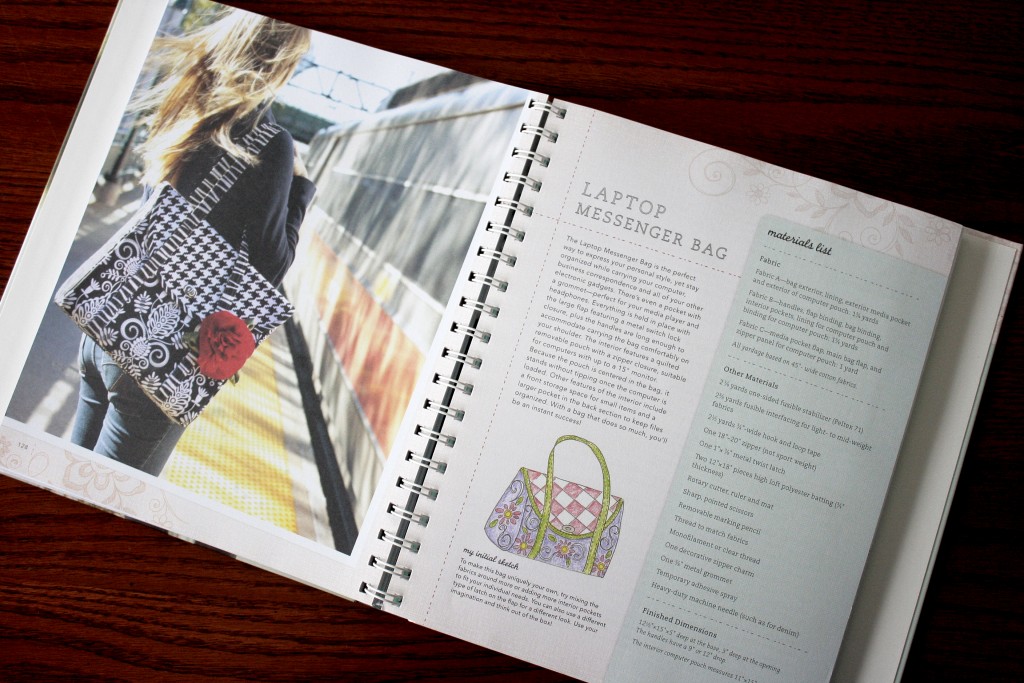 The introduction of the book includes techniques on sewing, working with hardware, and working with stabilizers so you'll have all the knowledge you need as you make the patterns. There are a total of 12 patterns. Many of the patterns offer different size options.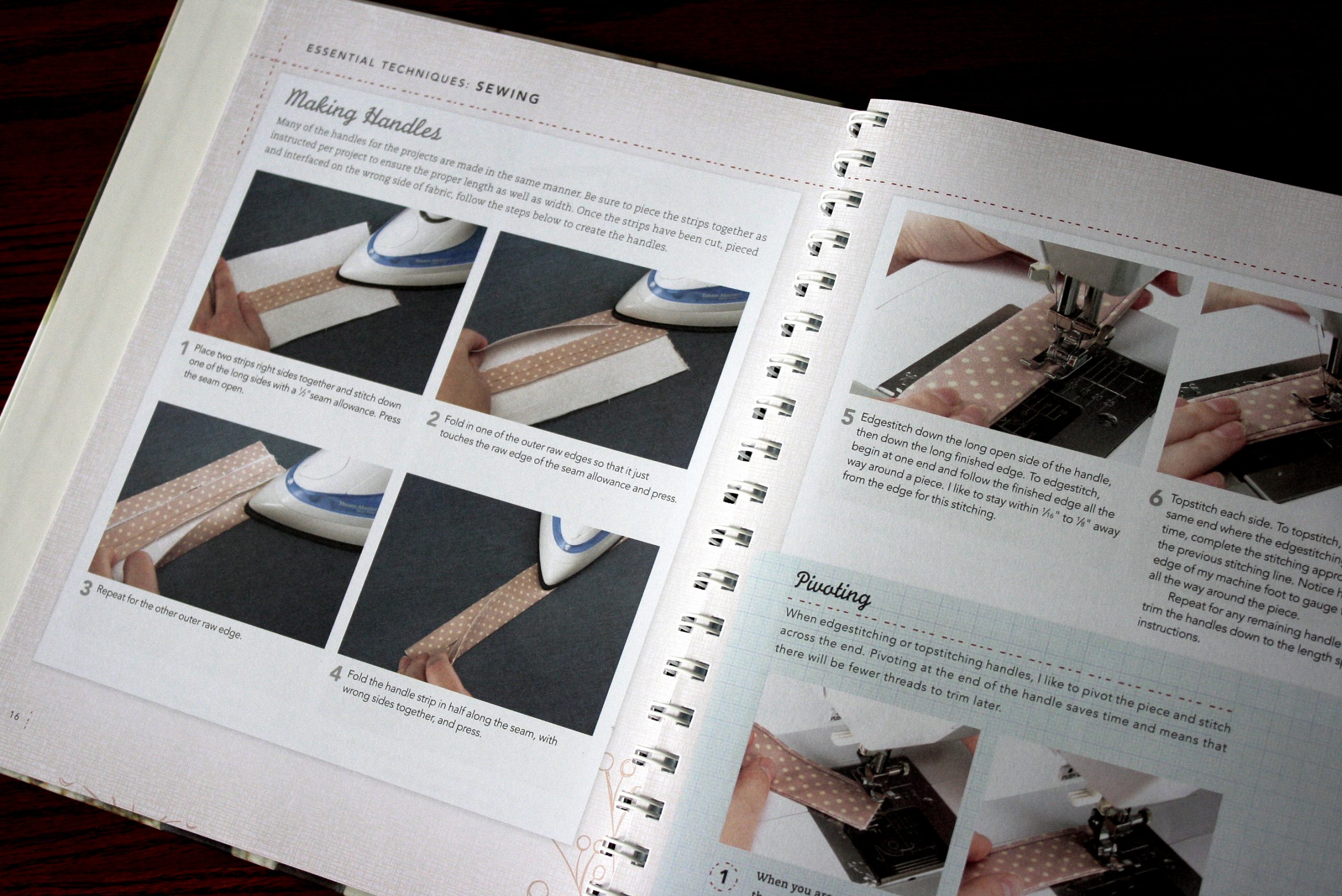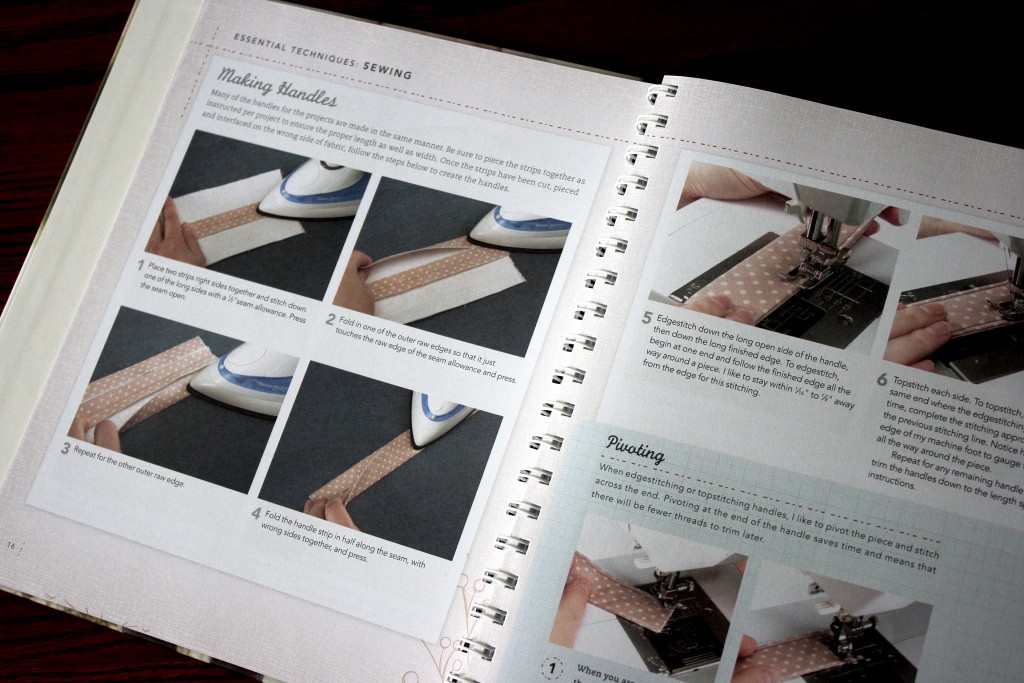 Once you choose a pattern, the instructions clearly tell you what fabric you'll need along with any other materials (marking pencil, safety pin, etc.). There's also a handy list for each pattern telling you the finished dimensions of the bag. Each pattern shows you Kay's initial hand drawn sketch on the first page. Then in the following pages there are hand drawn illustrations for many of the steps. For example, the Green Grocery Bag (you can see my version below) has a total of 22 illustrations.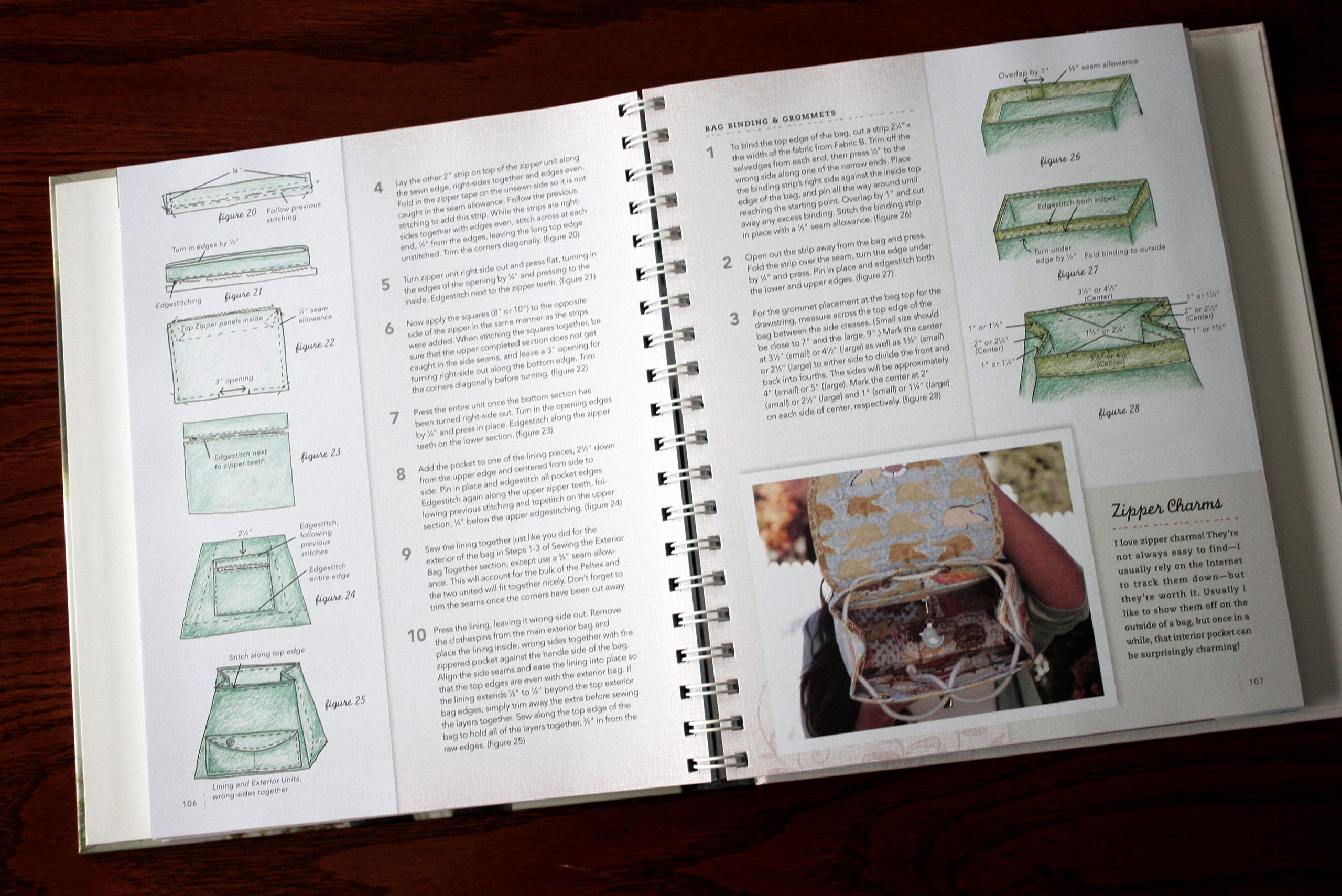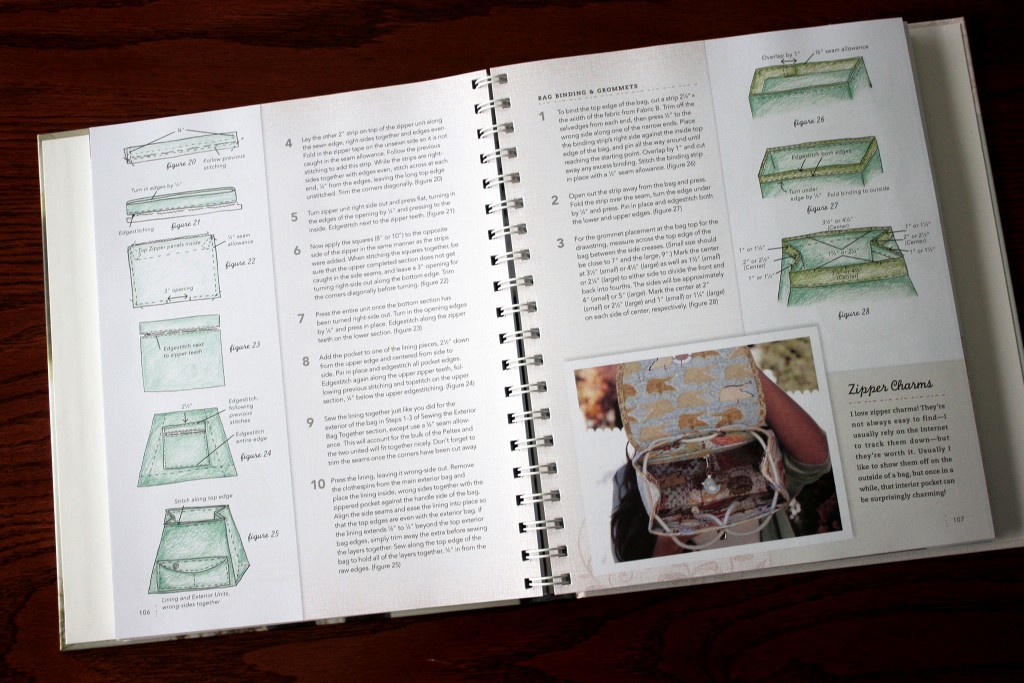 My Project
I chose to make the Green Grocery Bag in small. I liked that even though it was in the "simple" category it had some nice details. The bottom of the bag is finished with a French seam and is completely lined (including the pocket) so the final product looks great and is durable. The bag can be folded up into the pocket for easy storage and has a loop to put around your wrist. The sides of the bag have pleats so it's nice and roomy.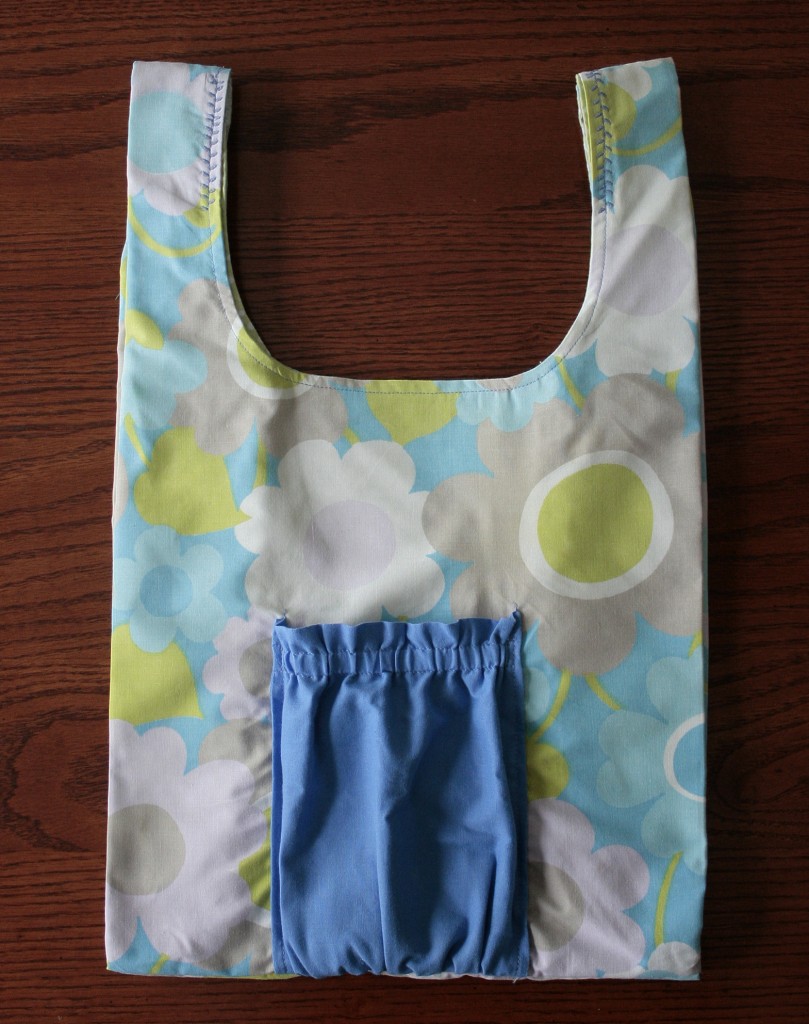 I found the many illustrations extremely helpful so I always had a visual reference as I was making the bag. The instructions are very detailed. I did have to re-read each step of the instructions a few times to make sure I completely understood what to do next. All in all, I think my bag turned out well and I look forward to using it! (And if you're wondering, the exterior floral fabric is from a vintage sheet and although you can't see it, the interior is a green fabric with white polka dots.)