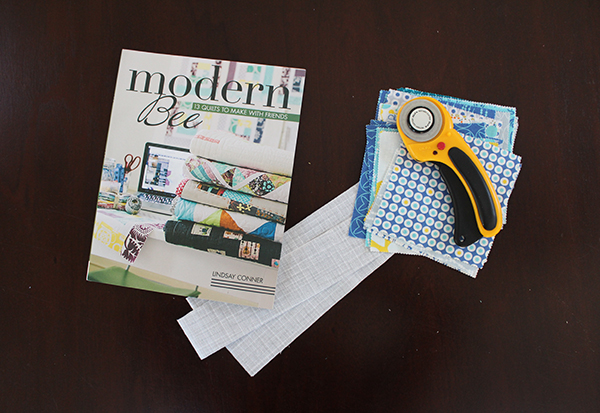 Hi! I'm Marni from Haberdashery Fun. I'm happy to be here today sharing my Mosaic Tiles Quilt Along project.
I've wanted to be a part of a quilt along for quite some time. I have been sewing for more than 15 years, but quilting for fewer than 5. I love when an opportunity arises to stretch myself and quilting abilities. I jumped at the chance when Lindsay announced her quilt along to celebrate the release of her new book Modern Bee. You really must check out her book – I devoured my copy in one evening! The book is a wealth of information on quilting and starting/belonging to a bee. The blocks are wonderful and the visuals truly amazing!
I wasn't sure what to make and finally decided on a table runner. I went back and forth between a pillow, laptop sleeve and table runner. As soon as the first block was made I knew it had to be a table runner.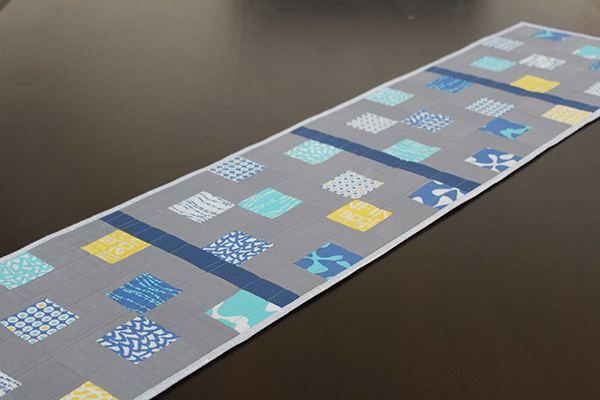 I bought a charm pack called "Sphere" from Moda Fabrics. I love the modern feel and bright, fresh colors. When anchored with the light grey, the colors really pop out. For my table runner I created 4 blocks. I only used 12 of the 5″ squares that came in the charm pack, so I have enough left over for another project.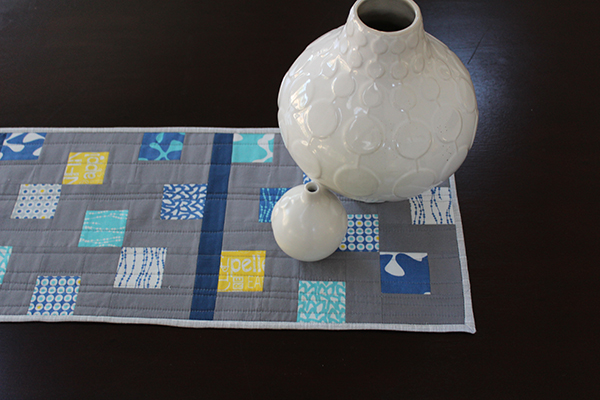 I wanted to lengthen the runner and also break up the pattern, so I added 1″ navy sashing between the blocks. I chose to quilt the top with a linear, yet organic feel. The finished length is 45″, so it fits a table perfectly and doesn't overwhelm the space. I'm super happy with it, but knew we had a hit when my husband told me how wonderful it looked! Sometimes there is only silence after a project is unveiled.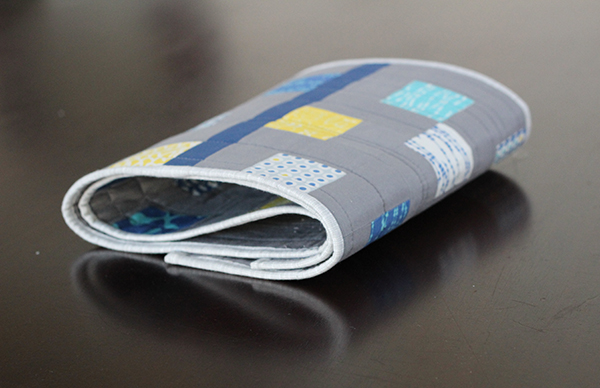 Thank you for having me Lindsay! Congrats on a wonderful book. I'm beyond inspired and ready to start on my next block and project!! Maybe a table runner a month for 2014.
This post is part of the Mosaic Tiles Quilt Along, which you can read about here! You can enter your project any time between now and February 14, 2014 for a chance to win some great prizes. We hope you'll join us in this beginner-friendly and stress-free quilt along.