Happy Friday the 13th! No doom and gloom here . . . we're just popping by to share a couple more blog hop projects for Craft Book Month 2013!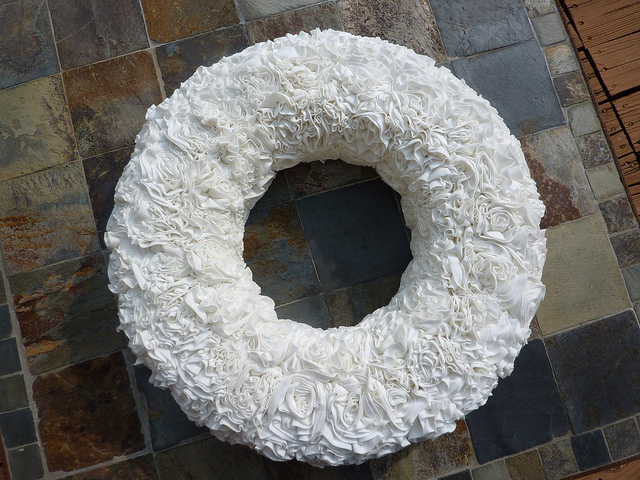 Speaking of 13, have you met Amy of 13 Spools? She has a lovely blog with free quilt patterns, sew alongs and more! Amy is a friend of mine from the Indianapolis Modern Quilt Guild, and today she's sharing her project from Vanessa Christenson's book Make it Sew Modern (Martingale). I am in love with the fluffy texture of this Spring-Blossom wreath. Doesn't it look just like frosting on a wedding cake?
Read more about how Amy made her wreath (hot glue, anyone?) on her blog!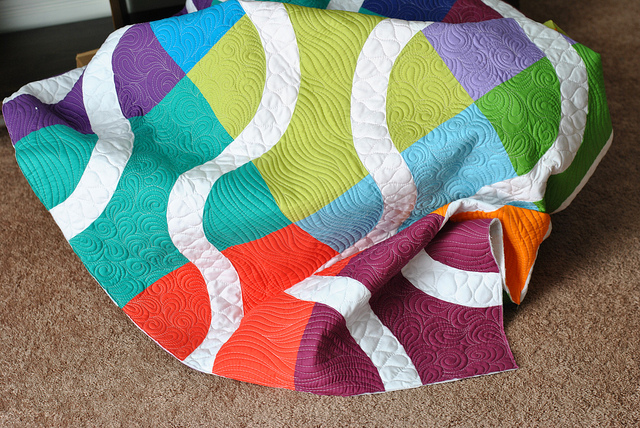 I'm sharing a behind-the-scenes look at my "Baseball Curves" quilt, made for the book Modern Bee — 13 Quilts to Make with Friends (Stash Books) over at my other blog! Find out what color I chose for the binding… and then ripped off completely to start over. 🙂 You can also comment over there to win a copy of the book before it releases on Amazon.