Did you catch yesterday's Craft Book Month 2013 posts? I was on the road yesterday attending a wedding, but was so happy to catch up on the blog hop today and see even more of your lovely, book-inspired projects!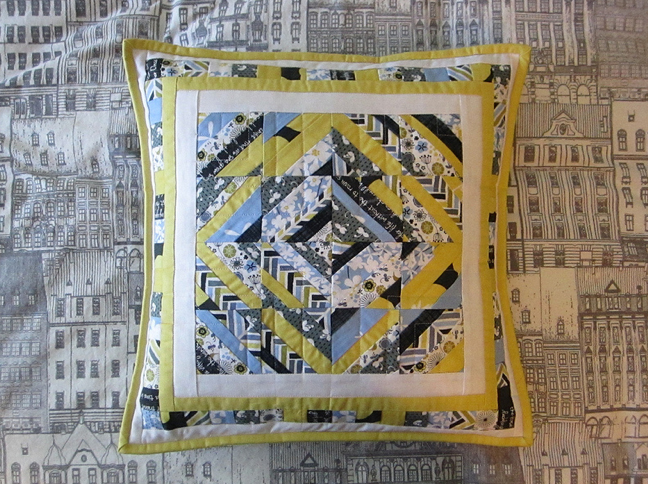 My friend Elizabeth over at Inspire Me Grey whipped up one of the cover projects from the book Pillow Pop by Heather Bostic (Stash Books)! The angular patchwork design looks just fabulous in her fabric choice of Madrona Road with lots of black and white thrown in for contrast. I love the use of quilt binding on the pillow edges, which gives is a really polished finish.
Click over to find out how Elizabeth chose her project and to see more pics!
The lovely Angela Yosten also shared a project, this one from her new release with Stash Books called Sew Modern Baby. Inside the book, you'll find patterns for all types of handmade baby toys and accessories, including an interactive play gym, animal rattles, building blocks and more. The vintage, scrappy nature of the feathers makes this heirloom piece all the more special.

Read more about the family heirloom that inspired Angela's project!

Want to join us and sew along for Craft Book Month 2013?

Also, check out the Craft Book Month Prizes!