Happy Thursday! Are you gearing up for the weekend yet? Today we have two more projects to share from our awesome Craft Book Month 2013 blog hoppers!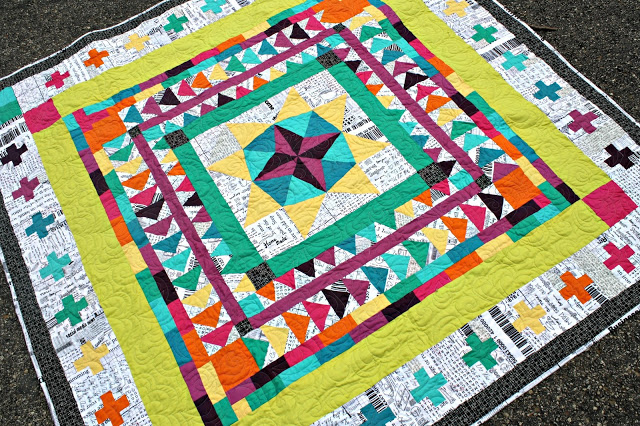 My friend Sara at Sew Sweetness has rocked it today by unveiling her Marcelle Medallion Quilt in stunning solids and text prints! The pattern comes from the book Liberty Love by Alexia Marcelle Abegg (Stash Books). Can you guess how many days it took her to piece the top? Go ahead, and take a wild guess . . .
Hop over to Sara's blog to find out the answer!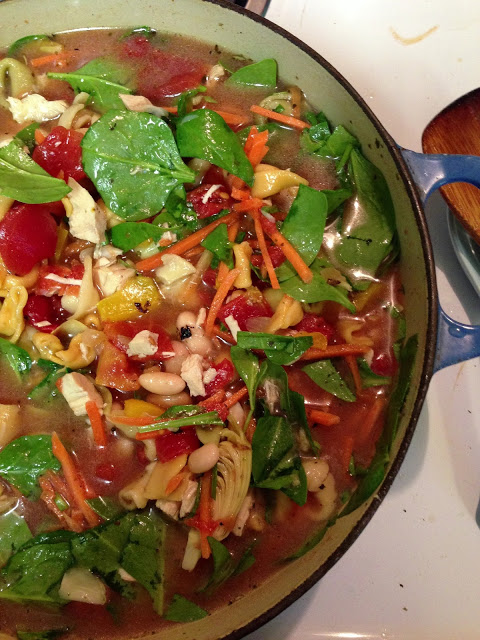 Are you hungry yet? I'm pretty sure I'd like to head over to amylouwho's house today for lunch, since she's whipped up a gorgeous pot of Tortellini, White Bean, and Spinach Soup. Yum! It's from the crafty cookbook Cooking Light: 1998 Annual Recipes (Leisure Arts). And on that note, it's time to get some lunch. 🙂
Head over to Amy's blog to read more about her inspiration!

Yes, it's true… if you'd like to participate in craft book month but, like Amy and myself, do not have your sewing room set up from a recent move, you are free to submit a recipe or any other craft book project. Please join us!
Also, check out the Craft Book Month Prizes!
Enter to win a free e-book from Martingale & Co.