Whether you're just stepping into the world of die-cutting or have several years of experience like me, owning a good-quality craft machine can make your life much easier. And while the market offers endless options, I must say that two makers – Cricut and Silhouette Cameo outcompete the rest. But which one is better? "Cricut Vs. Silhouette" – What are the key differences between the two brands?
Read on as this article has got all the answers. We'll compare Cricut and Silhouette and explore their specific features, performance, accuracy, material compatibility, software, and more.
Key Takeaways
Cricut and Silhouette are the two leading digital cutting machine manufacturers.
While Cricut machines are mainly popular among beginners, Silhouette's major user base comprises usually professional crafters.
Both brands have a vast range of products, with Cricut Maker 3 and Silhouette Cameo 4 being the hot sellers.
Cricut requires an internet connection to use its Design Space software. This isn't the case with the Silhouette Studio, which is available offline, too.
Understanding Cricut and Silhouette Machines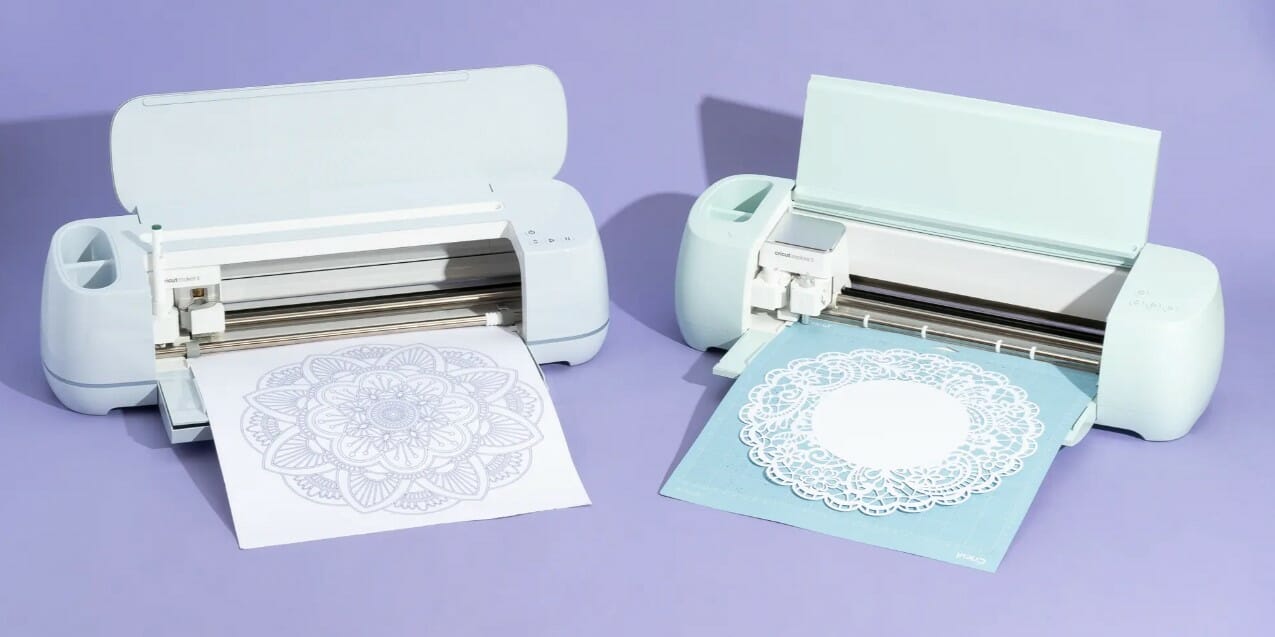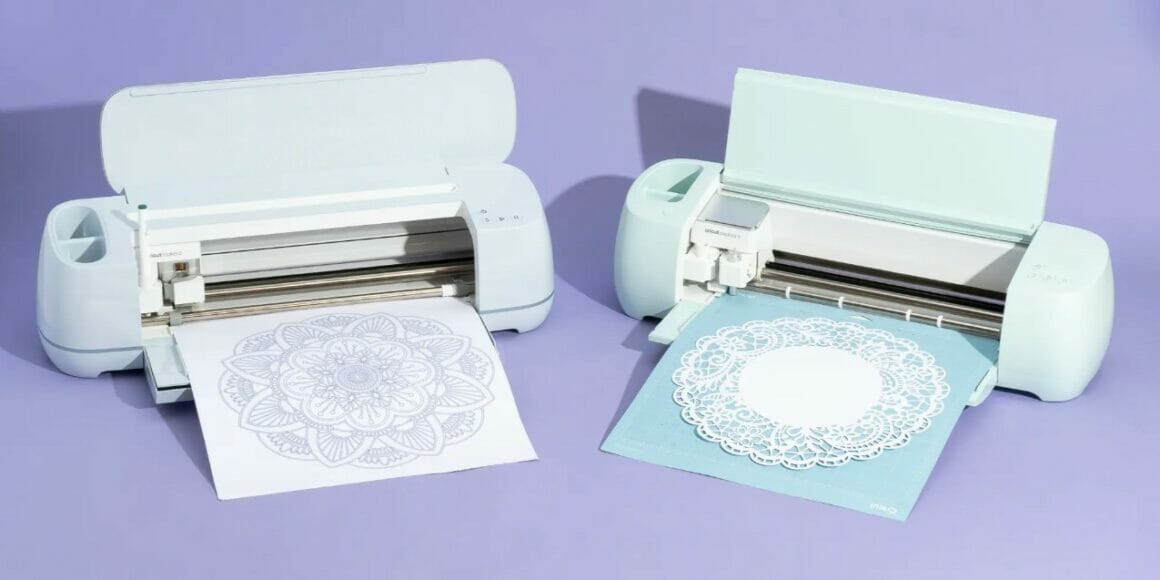 Image by Nytimes
Cricut and Silhouette are the leading names in the digital cutting machine industry. Both brands are equally popular among DIYers and professionals and for good reasons. From creating complex designs, personalized gifts, or decor items to cutting them with precision, these machines can do it all.
Is the Silhouette similar to Cricut? Yes, both brands have numerous things in common. For example, they have similarities with regard to material compatibility, matless cutting, support for Smart Materials, cutting size, etc.
Different Cricut and Silhouette Models
Cricut and Silhouette have a vast range of models, as summarized in the following table.
| | |
| --- | --- |
| Cricut | Silhouette |
| Cricut Joy [Beginner-Friendly] | Silhouette Cameo 4 (Premium) |
| Cricut Explore 3 | Silhouette Cameo Plus |
| Cricut Explore Air 2 | Silhouette Cameo Pro |
| Cricut Maker | Silhouette Portrait 3 [Beginner-Friendly] |
| Cricut Maker 3 [Premium] | Silhouette Mint [For Stamp Making] |
| Cricut Venture [For Business Ventures] | Silhouette Alta Plus [For 3D Printing] |
| EasyPress 2 | |
| Mug Press | |
Related: What Can I Make With A Cricut Machine? 15 Ideas For All Levels
Cricut Vs. Silhouette – Similarities and Differences
Let's see how the two brands compare by exploring various important features and factors that you should consider before making an informed choice.
Cricut Vs. Silhouette: Features & Capabilities
Cricut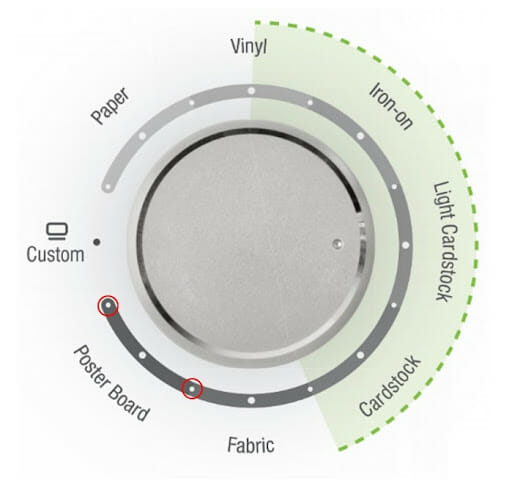 Image by Cricut
Talking about Cricut's features and capabilities, it has all bases covered. For instance, Cricut Explore Air 2 comes with my favorite Smart Set dial with seven predefined settings for widely used materials like paper, vinyl, iron-on, light cardstock, fabric, poster board, and regular cardstock. For the rest, there's the 'Custom' option.
Note: You can also adjust material-specific settings from the Design Space.
For connectivity, all Cricut machines have an integrated Bluetooth chipset for a wireless connection with your device. Besides, I also recommend using the built-in USB hub if you're facing issues with Bluetooth or the machine and device aren't close enough.
Next comes the Design Space. Since it's an all-in-one designing software that's standard for all Cricut machines, I fell in love with its massive library of design tools, images, and fonts that would have otherwise been sourced from outside. The best part? Most of these are absolutely FREE!
Did I forget to mention Design Space's ready-to-make projects and built-in cloud storage for your designs? That's another upside you're definitely going to enjoy!
Silhouette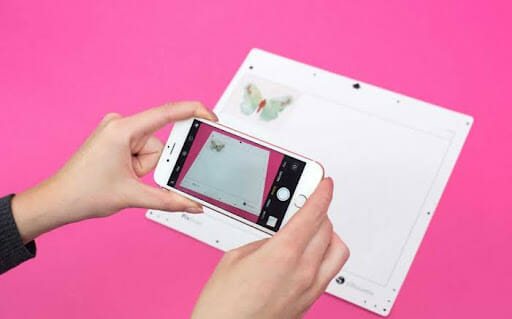 Image by Silhouette 101
The Silhouette isn't far behind Cricut. One of its key attractions is the PixScan technology. What I like the most about this tech is its ability to cut around any printed image or position cut lines on any material using a camera or scanner. Thus, intricate/irregularly shaped projects are a cakewalk with Silhouette!
Pro Tip: Use PixScan to digitize your stamp collection or turn a hand-drawn sketch into a cut job.
To compete with Cricut's Print Then Design functionality, Silhouette introduced its own version, the 'Print & Cut.' It works similarly to the former, but I found it more seamless and expansive. If you ask me to pick one between these two, it would be Print & Cut.
Silhouette Studio is the official designing tool for all Silhouette machines. It has a user-friendly UI, hundreds of design tools, AutoTrace, and SVG compatibility for pro designers.
Cricut Vs. Silhouette: Performance & Precision
Cricut
Cricut's high-end cutting machines, such as Maker & Maker 3, come with a total of 13 blades + machine tools to help you cut through every material cleanly and precisely. These include Premium Fine-Point Blade (default), Deep Point Blade, Bonded-Fabric Blade, Rotary Blade, and more.
Similarly, other machines have different sets of blades and tools for their respective purposes. You can buy these blades as a bundle or directly from the official Cricut Shop. If not all, you should at least get the rotary blade for fabric cutting.
The main benefits of these blades include faster cuts in fewer cycles, low noise operation, and the best, varying pressure settings for thicker materials.
Silhouette
In contrast, Silhouette machines have five main blades, most of which were released alongside the Cameo 4. These are Autoblade 2 (default), Rotary blade, Kraft blade, Punch tool, and Pen holder.
While there are no quality or noise concerns with these blades, I only miss the multiple pressure settings. As a result, Silhouette Cameo 4 slices through craft materials like wood in a single punch of 5000gf (gram force) pressure instead of several passes, compromising the cut quality a little bit.
Cricut Vs. Silhouette: Material Compatibility
Cricut
Your Cricut craft machine cuts through over 300 materials of varying thickness and size. Since it's not possible to include the complete list here, below is a quick summary of the most popular.
Vinyl
Paper
Fabrics & fibers
Balsa wood
Cardstock
Acetate
Chipboard
Faux leather
Felt
Genuine leather
Poster Board
SportFlex
These general materials go with all Cricut machines (and Silhouette, too). Besides, many Smart Materials that work without the 'cutting mat' are also there. They come in three material types – Smart Vinyl, Smart Iron-On, and Smart Paper Sticker Cardstock.
Pro tip: You must follow the tips for working with Smart Materials for their correct usage.
Silhouette
As mentioned above, Silhouette's cutting machines share many properties with Cricut, including material compatibility. For example, see the list below of popular materials Silhouette can cut:
Fabric
Plastic
Felt
Vinyl
Cardstock
Heat transfer vinyl
Vellum
Craft foam
Every Silhouette machine also works with Specialty Materials to help you create specialized crafts. Some of these are adhesive corrugated paper, temporary tattoo paper, magnet paper, sticker sheets, etc.
Cricut Vs. Silhouette: Design Software and Applications
Cricut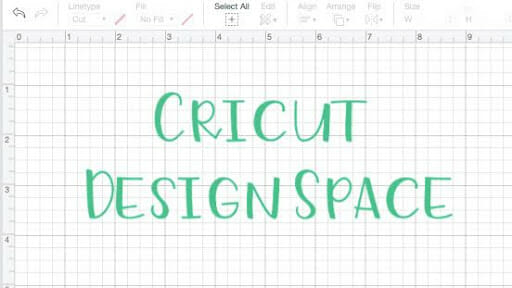 Image by Cricut
Design Space is the official software that helps you communicate with your Cricut machine – Joy, Explore, and Maker. In other words, it's the main interface to send designs from the supported devices (Windows, Mac, iOS, and Android) to the cutting machine, as well as the printer.
Note: Check the minimum system requirements for your device to install the Design Space on it.
Although it has a free version (that does its job perfectly,) if you're serious about designing with Cricut, do sign up for the subscription called Cricut Access. In my view, it's the goldmine of patterns, fonts, and pre-made projects to work with. Moreover, it's regularly updated with fresh and trendy stuff you won't want to miss!
Isn't this great?
Key features of Design Space:
Massive library of images, fonts, patterns, etc
Built-in tools for complex designs
Preview window to see how your design will look before you cut it
Great for collaboration with others
Print Then Cut to print a design on paper, and then cut it out with Cricut
Silhouette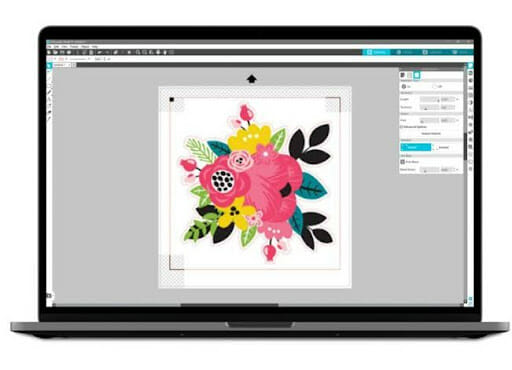 Image by Silhouette America
Silhouette Studio is the flagship software that powers all Silhouette die-cutting machines. Its primary function is similar to that of Design Space, i.e. it's the place where you create your designs before passing them to the machine for cutting.
If it's your first time using the Studio software, its Basic edition has everything you would need initially, for example, design tools, panels, text tools, a built-in Silhouette library, and more. And then, you can upgrade to Designer Edition, Designer Edition Plus, or Business Edition, for more add-ons.
For installation, the software is available for Windows, Mac, and mobile. A web app is also available!
Key features of Silhouette Studio:
Vector drawing tools to create designs from scratch
Import/export files in various file formats, like SVG, PNG, JPEG
Design features, such as layering, grouping, and mirroring
Cricut Vs. Silhouette: Price & Affordability
Cricut
From an affordability point of view, Cricut has ensured that its cutting machines fit the budget of all users. And yes, each of them is an ideal investment for the long term, whether you're a DIYer or plan to start a Cricut business venture.
The following table summarizes the brand's various products, with their latest prices.
All these machines include a FREE trial Cricut Access membership that entitles you to the following:
1,000+ images
15+ fonts
A la carte digital purchases
250+ ready-to-make projects
Up to 5 collections
But to amp up your designing skills and make the best use of your machine, I suggest upgrading to the Standard ($95.88/yr) or Premium ($119.88/yr) account.
Silhouette
Like Cricut, Silhouette America offers a vast range of products, categorized under Cameo, Portrait, Mint (for stamp making), and Alta (for 3D printing.)
The following table summarizes the brand's various products, with their latest prices.
A 1-month FREE credits-based Silhouette Design Store subscription comes bundled with all these machines, entitling you to the massive collection of:
Designs
Patterns
3D crafts
Fonts
After the free trial, you can purchase any of these general types of 12-month (to save 5% extra) subscriptions:
Basic – $25 worth of credits/$9.99 (monthly)
Deluxe – $50 worth of credits/$14.99 (monthly)
Premium – $150 worth of credits/$19.99 (monthly)
Diamond – $250 worth of credits/$29.99 (monthly)
What I like the most about Silhouette is that it lets you create a custom subscription plan, as well. This way, you only pay for what you choose. For complete details, visit here.
Cricut Vs. Silhouette: Customer Support & Learning Hub
Cricut
Image by Facebook
When it comes to customer support, Cricut has got an amazing team at work. You can contact their Member Care team via phone or chat, as required. But remember that the hours of operation vary based on your country. For complete contact details, check out this page.
Note: Cricut support is available in Dutch, English, French, German, Italian, Japanese, Korean, Mandarin Chinese, Portuguese, Spanish, and Turkish.
I also found their chatbot very helpful. It helps you with a lot of stuff, like your machine, subscription status, account, orders, and other FAQs. The response time is pretty good, too!
If you're wondering about online communities and forums, there's no dearth of them. For example, I'm a member of the Cricut Support Group on Facebook. Here, everyone shares their personal tips, projects, and other helpful information.
Pro Tip: Are you new to the creative world of Cricut? If so, Cricut Learn is the best place to build your skills with tailored expert courses and real-time workshops!
Silhouette
Coming to Silhouette's customer support setup, it's also as good as Cricut's. However, there isn't any 24/7 chatbot for instant assistance.
As soon as you visit their Support section, you'll find multiple options. For example, Get Help, FAQs, Machine Setup, etc. If you're looking for some ready-made project ideas to showcase your creative side, Silhouette 101 has got you covered. From quirky mugs to Hedgehog DIY bookmarks, I have tried them all. And so should you!
On the same page, you can switch between the Get Started, Tutorials, and Videos sections to learn about your favorite machine and related projects per your requirements and pace.
For the online community and forums, Reddit is one of my favorite places to connect with other users.
Related: Cricut Maker Vs Cricut Maker 3 – A Detailed Comparison
Choosing the Right Cutting Machine
Image by Creativebloq
Cricut Vs. Silhouette for Beginners
Cricut: Cricut machines are more beginner-friendly, thanks to their easy-to-use Design Space software. There are also several ready-made projects available to choose from or practice.
Silhouette: On the other hand, cutting machines from Silhouette focus more on professionals, due to their versatility and advanced features. One of my favorite hobbies is engraving, for which Cameo 4 is simply superb!
Cricut Vs. Silhouette for T-Shirts
Cricut: Since Cricut machines are suitable for cutting and weeding heat transfer vinyl (HTV,) they are an ideal pick for T-shirts. Plus, creating high-quality and permanent prints is also pretty straightforward with Cricut's Infusible Ink system.
Silhouette: Due to no Infusible Ink system here, Silhouette cutting machines aren't your best bet for T-shirts.
Cricut Vs. Silhouette for Stickers
Cricut: If you're wondering how to make stickers with Cricut machines, then, you should know that they have a large cutting area, a more powerful motor, and multiple pressure settings. All these let you manage bigger and thicker stickers with the highest precision level.
Silhouette: Conversely, Silhouette isn't much recommended for sticker making as it lacks all of the above-mentioned features.
Cricut Vs. Silhouette for Cutting
Cricut: Regarding cutting materials, Cricut has the edge over Silhouette, due to its ability to cut even the thickest of materials, say, balsa.
Silhouette: I could cut some thick balsa wood with my Silhouette Cameo 4, too, but the cutting quality was substandard.
Cricut Vs. Silhouette for Engraving
Cricut: To engrave with Cricut Maker, for instance, you need to use Smart Materials for best results, whether using Maker 3 or another model.
Silhouette: Silhouette Cameo 4 lets you perform longer cuts of up to 10 ft. for engraving, courtesy of its mat-less feature for materials with liners or backing like vinyl, heat transfer, etc.
Silhouette Cameo 4 Vs. Cricut Maker 3
Silhouette Cameo 4: If you're concerned about price and cutting speed, Cameo 4 easily beats its competitor Maker 3 from Cricut. The former costs less and has a 3x cutting speed, too.
Cricut Maker 3: Maker 3 edges past Cameo 4 with more blades, 300+ supported materials, low weight, scoring, and 13 optional accessories.
Related: How to Make a Stencil With Cricut – A Step-By-Step Illustrated Guide
Frequently Asked Questions (FAQs)
Q: Which Machine Is Better for Beginners?
A: Cricut Explore 3 is better for beginners. It's easy to use, cuts 100+ materials in a breeze, and, most importantly, is compatible with the new line of Smart Materials.
Q: Can Cricut and Silhouette Cut the Same Materials?
A: Yes, Cricut and Silhouette have the most cutting materials in common. These include fabric, felt, craft foam, paper, chipboard, leather, poster board, vinyl, and more.
Q: Do I Need to Have Design Skills to Use These Machines?
A: You need not have design skills to use these machines. Their software has got everything to help you create anything with ease. Still, I'd suggest knowing the basics of designing to use die-cutting machines to their full potential.
Q: Can I Use Third-Party Software With Cricut and Silhouettes?
A: You can use third-party software with Cricut and Silhouettes. But I won't suggest using one with Cricut machines as they don't support them officially, and thus, some workarounds are required.
Silhouette machines, however, have built-in support for third-party software. Inkscape and CorelDraw are my favorites.
Q: Are There Any Ongoing Costs Associated With These Machines?
A: Some outgoing costs are associated with these machines' software, materials, etc.
Q: What Is the Warranty Period for Cricut and Silhouette?
A: Both Cricut and Silhouette offer a limited 1-year warranty on their machines.
Q: Can I Upgrade My Machine's Capabilities in the Future?
A: Yes, you can upgrade your machine's capabilities in the future by switching to a higher software version with more features.
Q: Do You Have to Pay to Use a Silhouette?
A: No, you don't need to pay anything to use Silhouette, but only if it's the Basic Edition of Silhouette Studio software.
Related: Best Printer For Cricut – 5 Excellent Printers in 2023
Conclusion
To summarize, consider your needs and skill levels to decide which brand, Cricut or Silhouette, suits you the best.
For beginners, I vote for Cricut, due to its easy-to-learn Design Space software and user-friendly features. Conversely, Silhouette's die-cutting machines focus more on professional use and, thus, are your best bet for more complex designing and cutting.
References: