In crochet, tie-off generally refers to the process of fastening off your work so that it doesn't unravel. There are a few different ways to do this, but the most common is to cut the yarn and pull the tail through the loop on your hook. This will create a knot that should be tight enough to keep your work from coming undone. There are other methods of tying off, such as using a slip stitch or making a chain stitch, but the basic idea is still the same – to create a secure knot that will keep your work in place. Experiment with different techniques and see what works best for you. Ultimately, the goal is to have a neat and tidy finish that won't come undone easily.
Once you've woven in both ends, snip off any excess yarn, and your project is complete! In this photo and video tutorial, I'll show you 2 ways to tie off your crochet: with a knot and without a knot, and I'll also demonstrate how to tie off a crochet chain.
We have other beginner-friendly crochet articles that you may be interested in:
What does tie-off mean in crochet?
Tie-off means finishing the very last round/row of your crochet project. It's when you cut the yarn and make the very last knot and weave in the hanging thread. This process is called to tie off. Another term for this is: fasten off. So don't get confused when someone announces this process as fasten off, as both tie-off and fasten off have the same meaning.
How to tie off crochet with a knot: fasten off the weave
Step 1
Suppose you're at the end of your crochet row, now what you need to do is cut off the yarn and leave a 6 to an 8-inch long thread.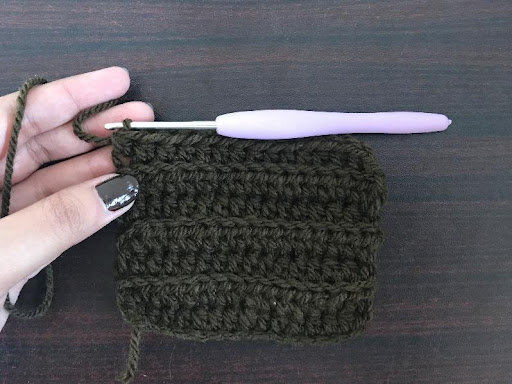 Step 2
Now yarn over and pull it all the way through the loop.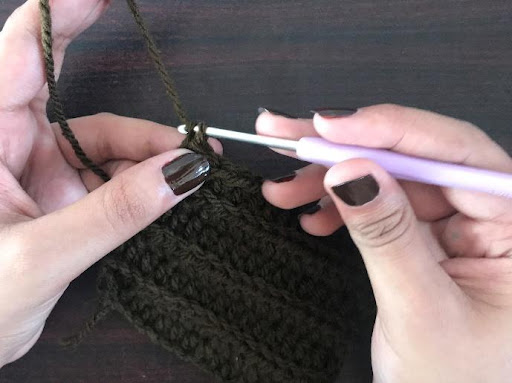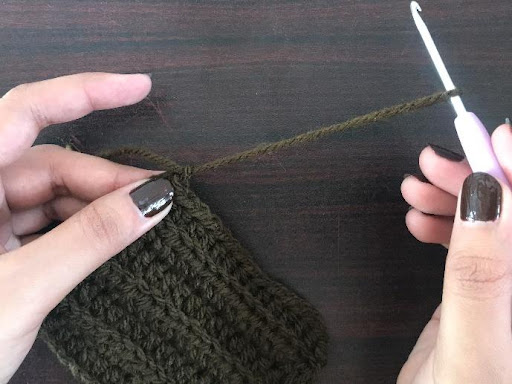 Now what to do with the hanging thread?
Grab your hook and pull the yarn through the stitch next to it on the wrong side.

Then, thread your yarn needle with the hanging yarn and weave it in until it's secure and you're satisfied with it.
How do you finish crochet without a knot?:

invisible slip stitch
Snip off the yarn, leaving a 6 to 8 inches long thread while you still have the loop from the last stitch in your crochet hook. 

Pull the yarn and yarn your needle.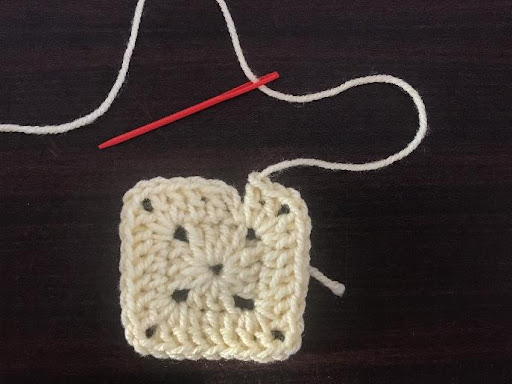 Now skip the stitch where you're meant to make a slip stitch and insert the needle in the stitch right next to it. 

For example, here I am supposed to slip stitch in the chain 2 I made when starting the round. But I'll skip that and insert the needle in the stitch next to chain2.

Pull the needle out but make sure you don't tight the thread. We need it to be a bit loose.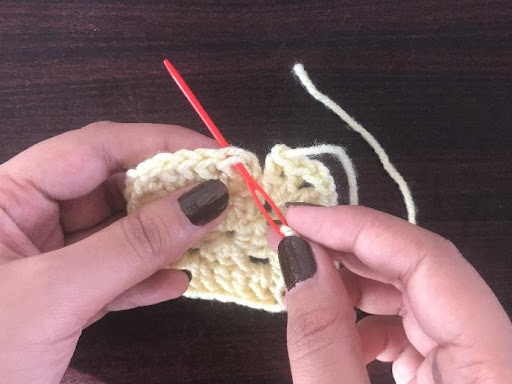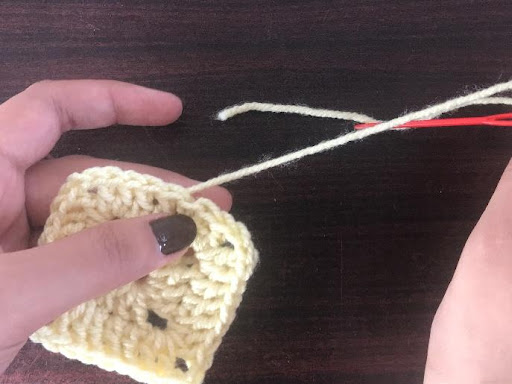 Now insert the needle in the stitch you began with. For clarification, see the picture below. And pull it gently. Again, we don't want these stitches to be tight.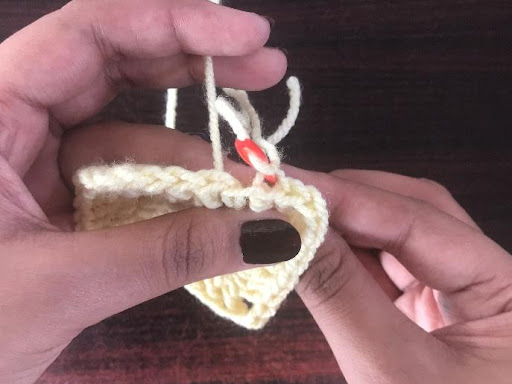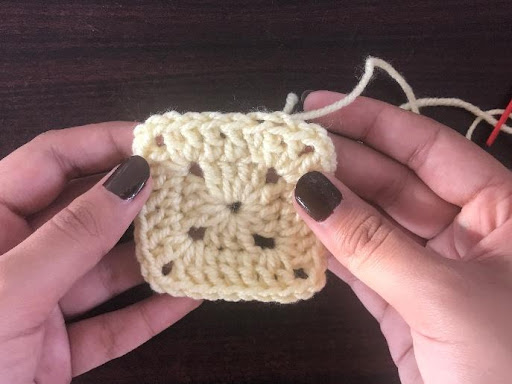 Voila! you just tied off your crochet project without an end know. This technique is also known as an invisible slip stitch.
How to tie off a crochet chain?
So now you've made a chain and don't know how you can end it without unraveling it. Well, don't you worry, I'll show you exactly how to go about it.
Make the required number of chains. Now leave a 6 to 8 inches long yarn before snipping it off while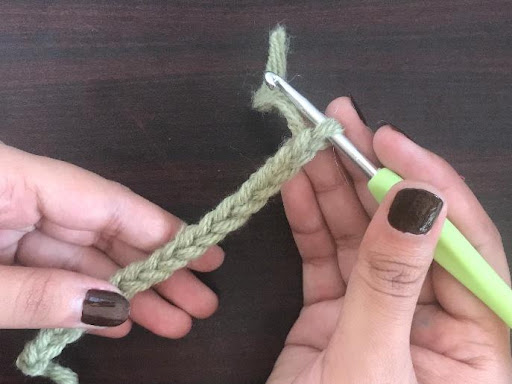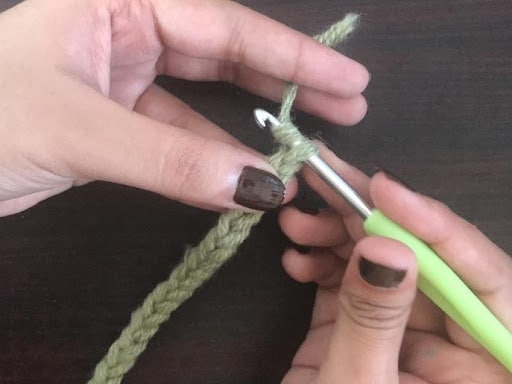 Now that you've cut off the yarn and you have your required number of chains make one more chain. Don't worry. Your stitch count won't get messed up.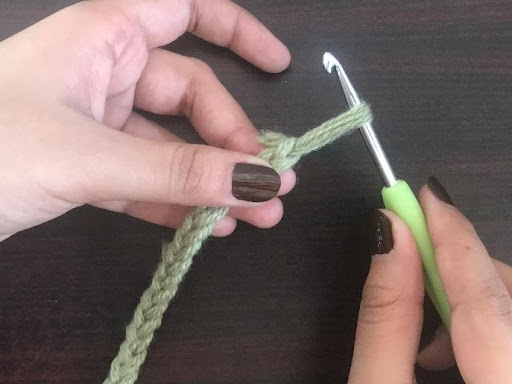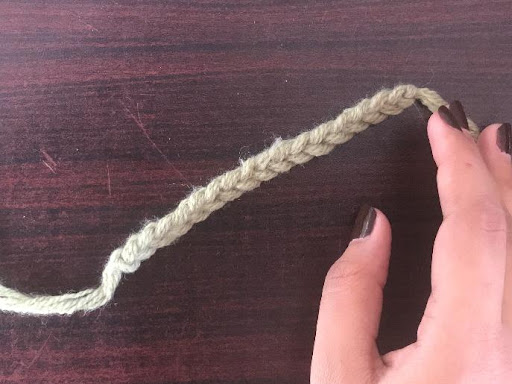 After making an additional chain pull the yarn all the way through and tighten it, you have your chain ready.