Origami is a great activity to do with kids! It helps teach them about shapes and symmetry and is also a lot of fun. This paper puppet dog is perfect for kids who love animals! It's easy to make and only requires a few materials. Plus, it's a great way to teach kids about cooperation and working together. This step-by-step puppet dog tutorial is rather simple but perhaps a bit more challenging than my latest origami ideas. It is on the same level as the spider tutorial. So, if you want to get started with something a little more manageable, please choose from one of the tutorials below:
Now let's get started with the paper dog puppet
Step 1: Make sure you take a squire paper.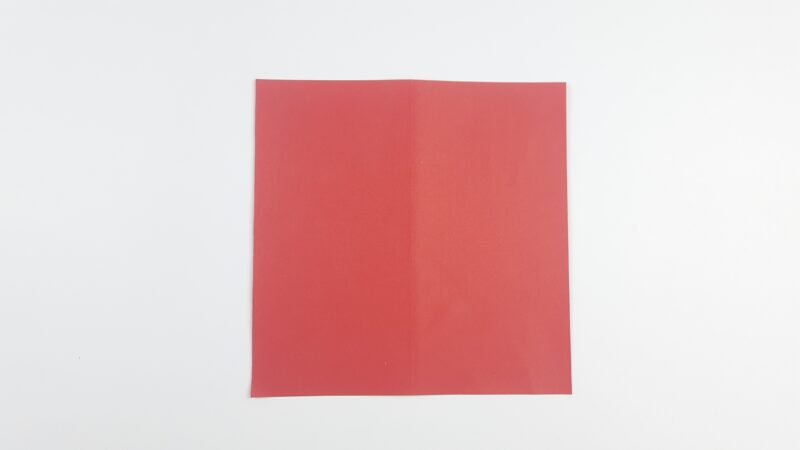 Step 2: Fold the right edge of the paper over to the left.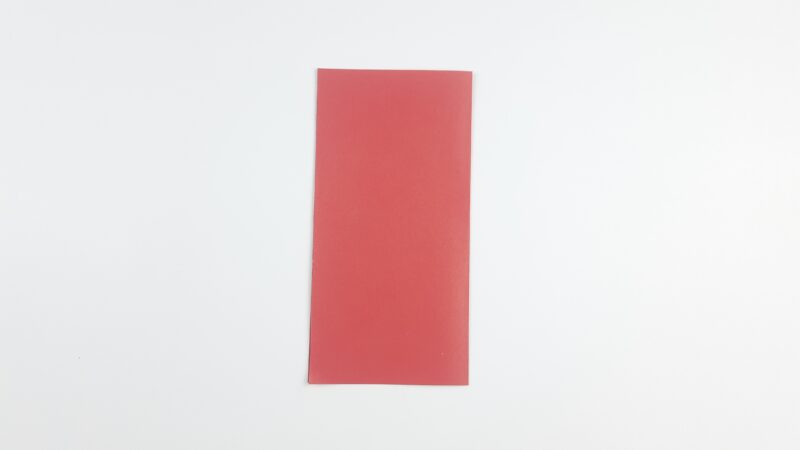 Step 3: Unfold.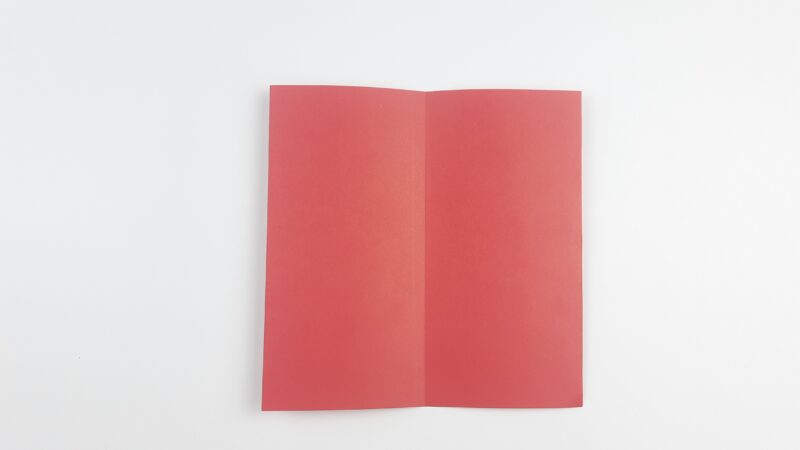 Step 4: Fold the top edge of the paper down to the bottom edge.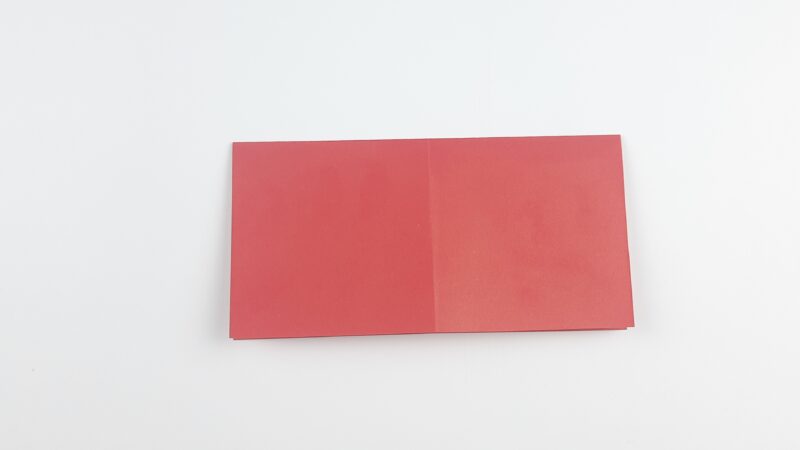 Step 5: Fold the right edge to align with the central vertical crease that you created in the previous step.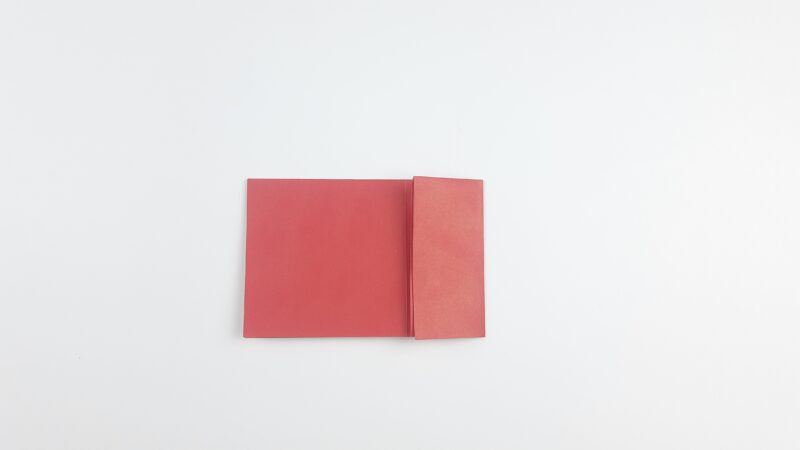 Step 6: Fold the left edge to meet the central crease.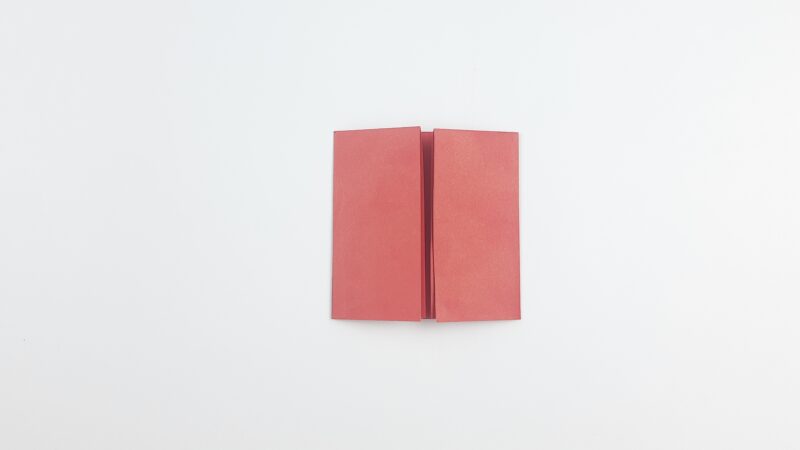 Step 7: Fold the top-left point of the right section diagonally down to the right.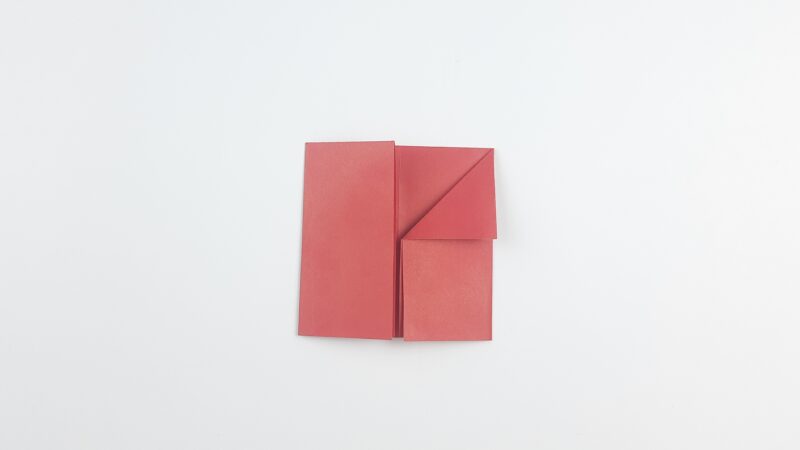 Step 8: Unfold the previous step and flatten the right section, using the diagonal crease to create a house shape.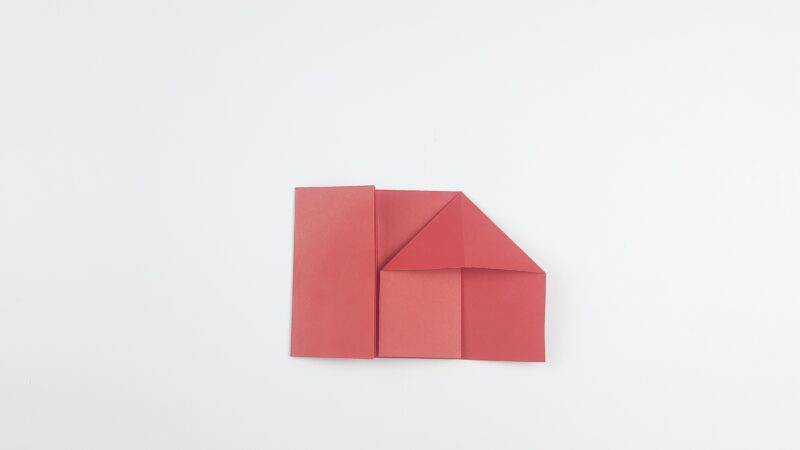 Step 9: Repeat the same process on the left side.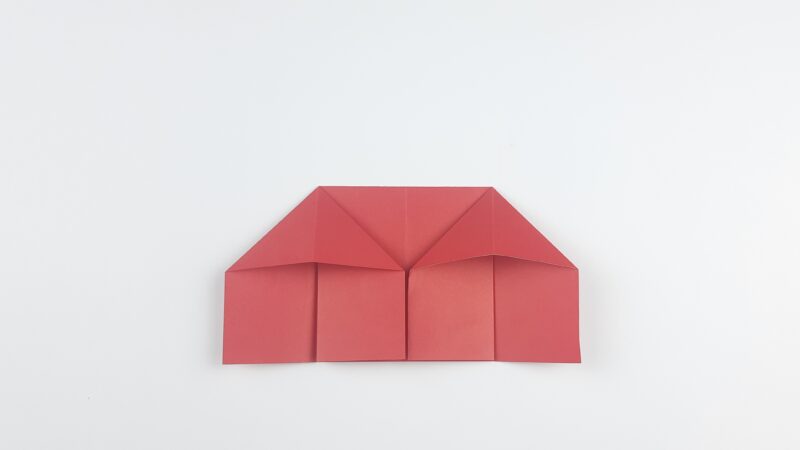 Step 10: Flip the paper over to the other side.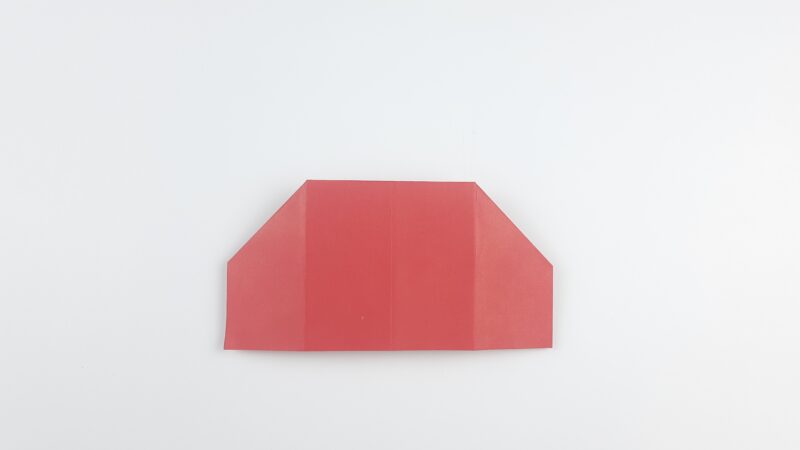 Step 11: Fold the right & left edge to the middle.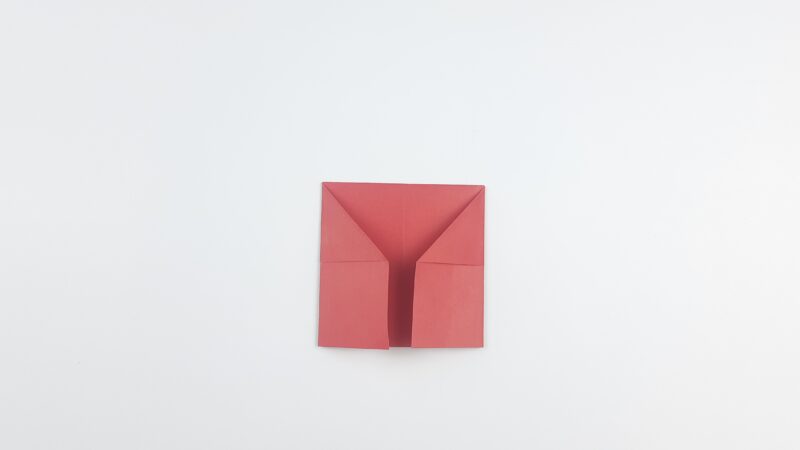 Step 12: Fold the top layer of the bottom right point diagonally up to the left.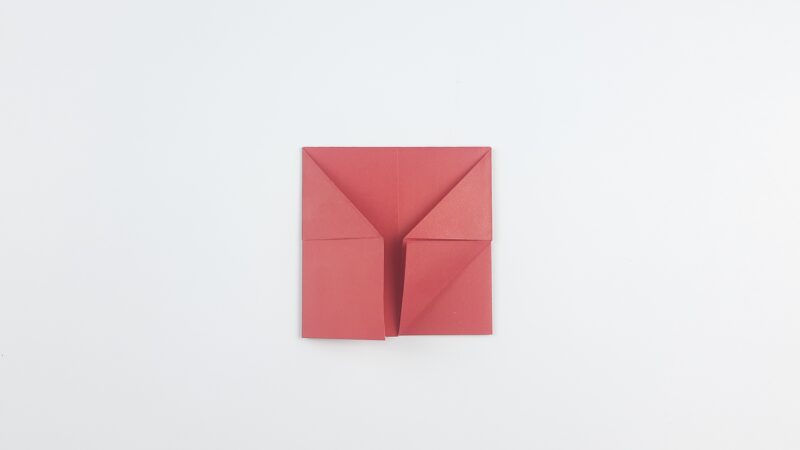 Step 13: Fold the top layer of the bottom section diagonally up, creating a crease that runs from the bottom left corner up to the top right corner of the lower section.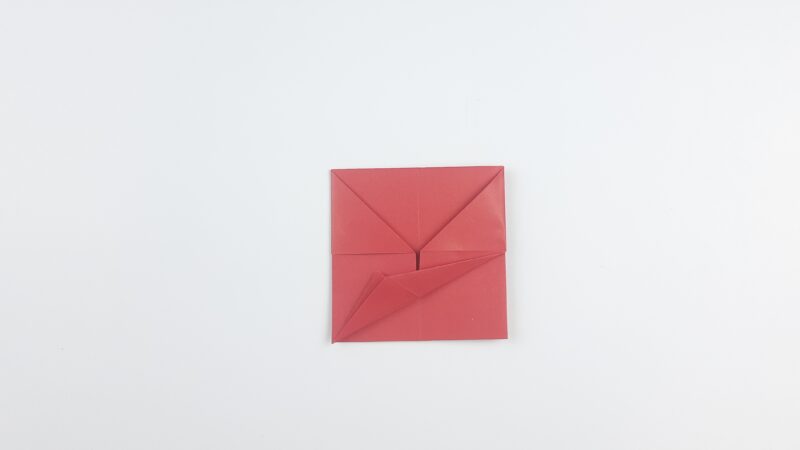 Step 14: Fold the front layer up to the top. This has created an ear.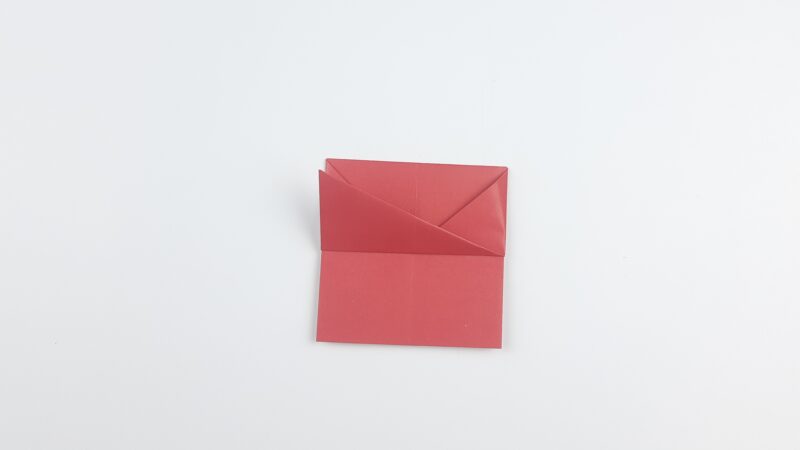 Step 15: Flip the model over.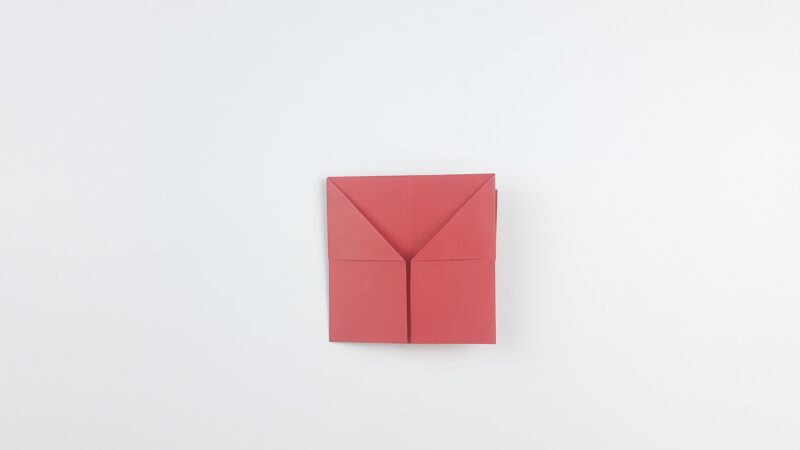 Step 16: Repeat the same process on this side, but this time it's the left side.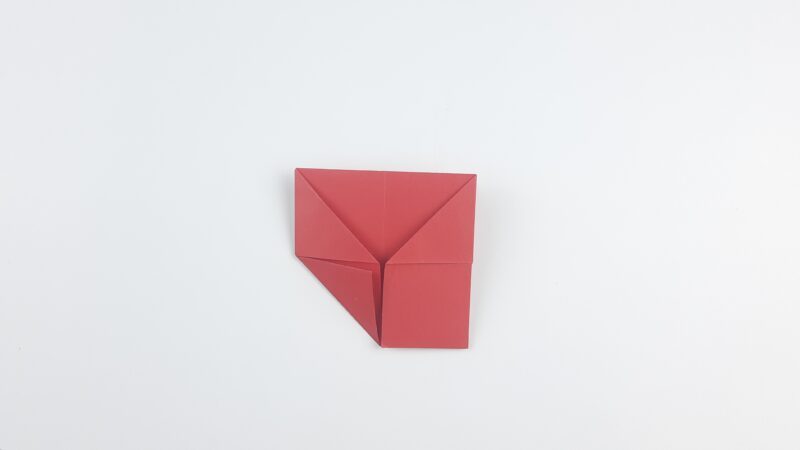 Step 17: Fold the bottom left point diagonal up.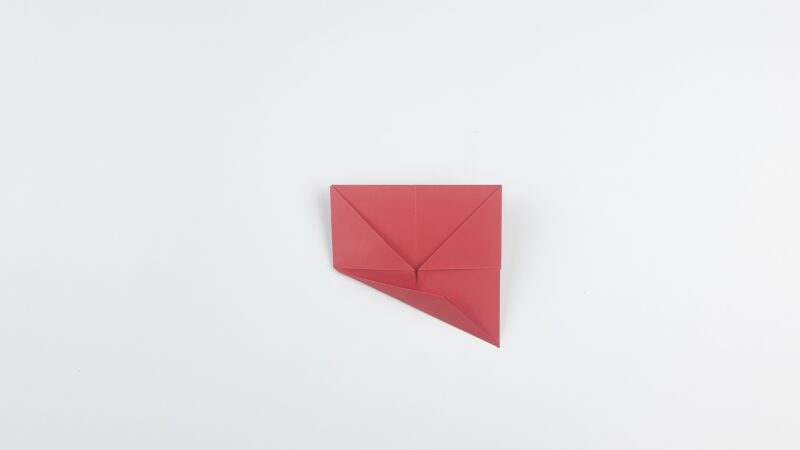 Step 18: Fold the bottom section up to create the other ear.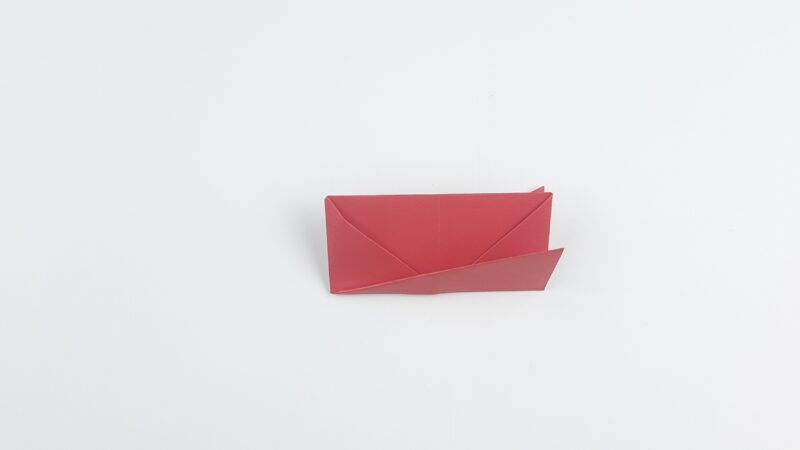 Step 19: Rotate the model.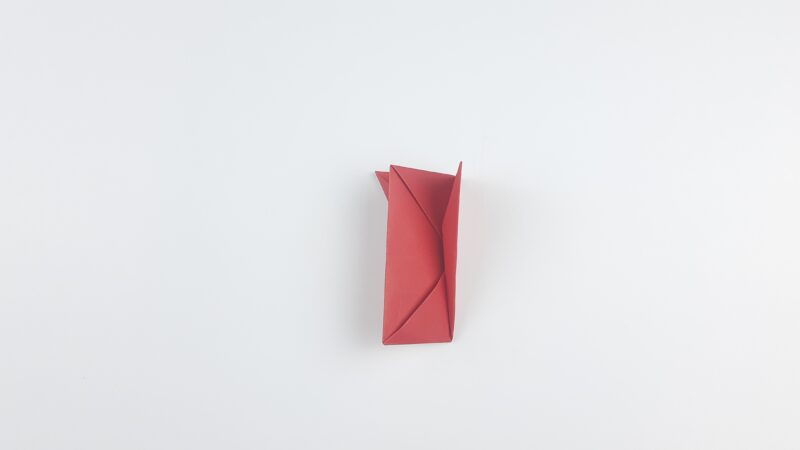 Step 20: Pull the model open from behind and squash the mouth inwards.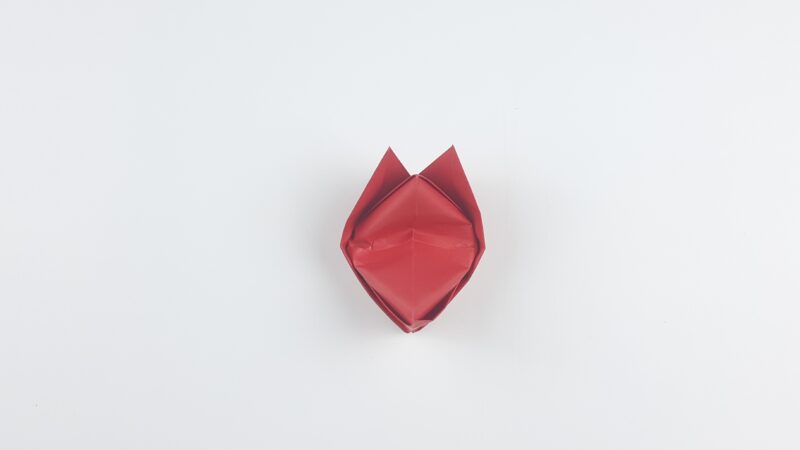 Step 21: The fox puppet is complete.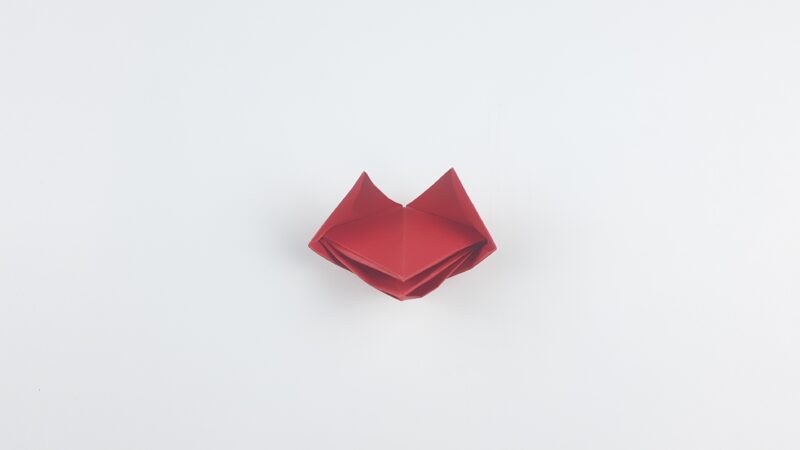 Step 22: Draw Fox eyes and nose & use your hand to open and close.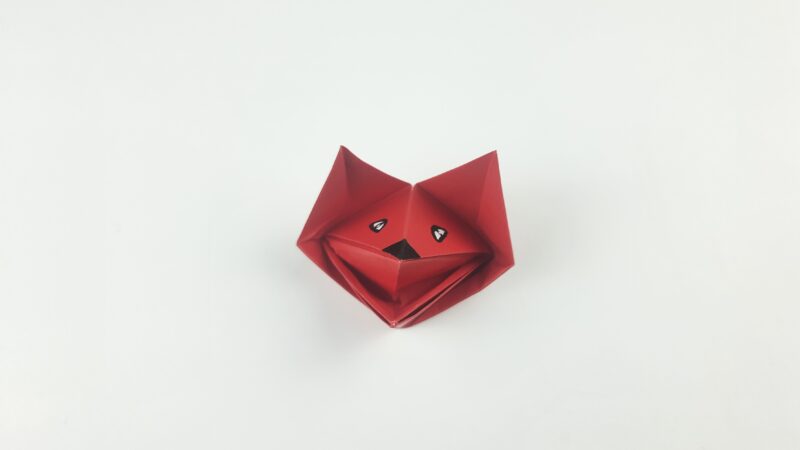 Related: How To Make An Origami Crane – Step-By-Step Video Instructions