It's been incredibly hot around here lately so between the heat and planting a garden I needed a way to keep my hair out of my face! To solve the problem I designed these two fun and functional adult-sized headbands. They're a great way to use fabric scraps that you love and didn't want to throw away! I did a regular headband style that's reversible and a 3 strand headband, both with elastic at the base.
Three-strand headband materials list
3 strips of fabric 1″ x 18″
2 strips of fabric 1″ x 1 3/4″
One 3 1/2″ piece of 1/2″ elastic (elastic not pictured)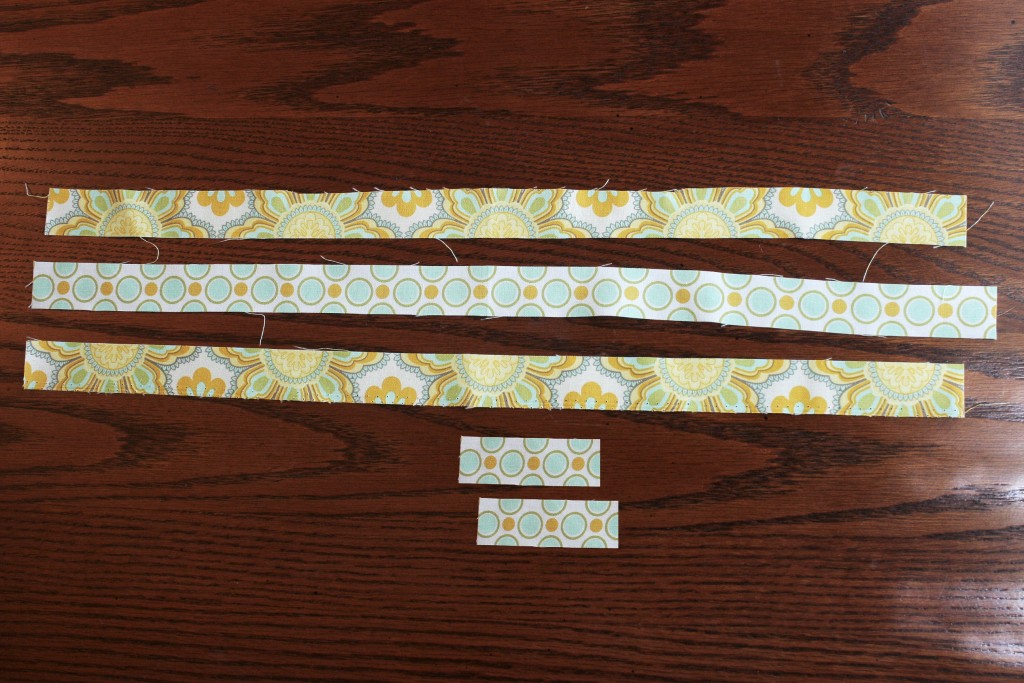 Reversible headband materials list
2 strips of fabric 1″ x 18″
2 strips of fabric 1″ x 1 3/4″
2 rectangles of fabric 2″ x 18″
Step 1 Folding
Fold the rectangles into quarters and cut off the corners (second photo below) to form the headband shape.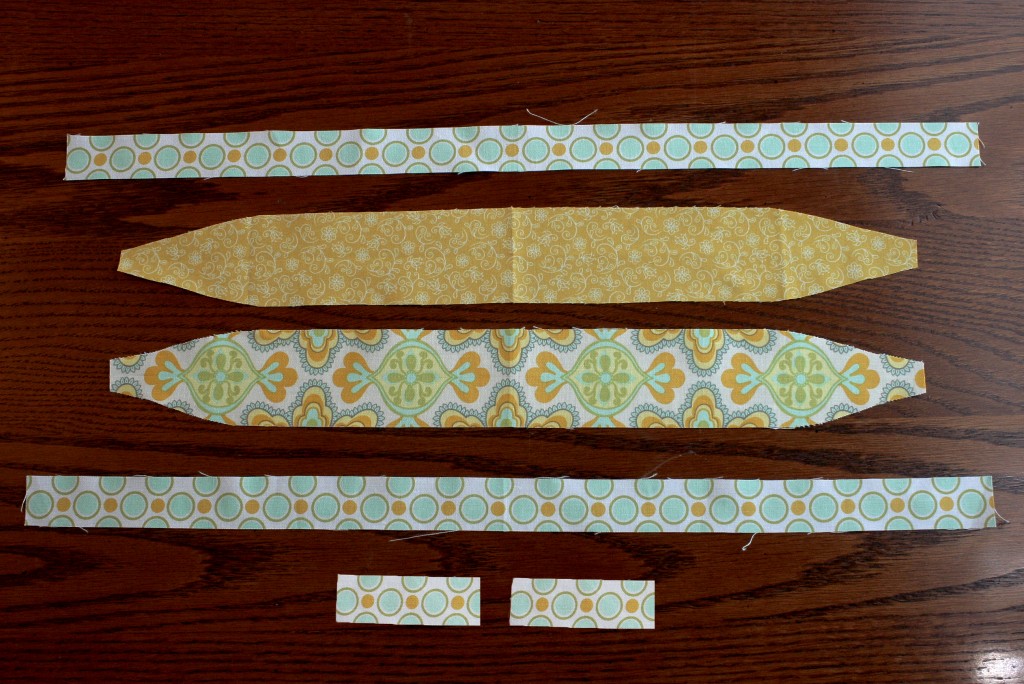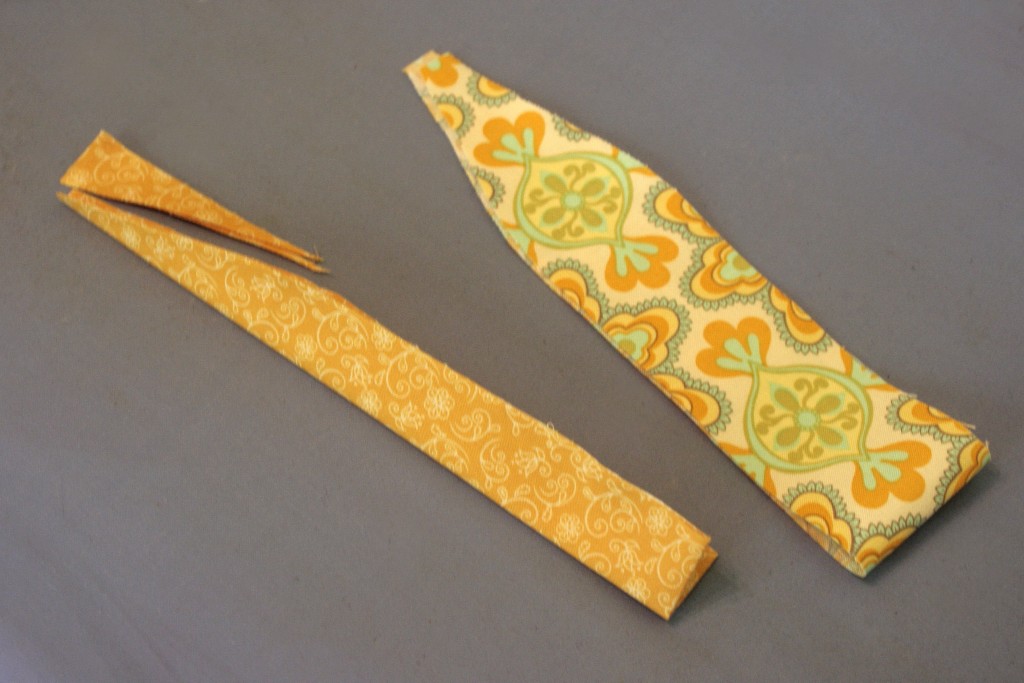 Step 2 Prepping your fabric for either headband:
For either headband, you'll make double-fold bias tape out of the long 1″ strips and a single-fold bias tape out of the short 1″ strips. To do this, iron the strip in half. Then open it back up, fold both sides toward the center crease, and iron again. You now have single-fold bias tape. For the two long long strips, fold in half with the raw edges inside and iron one more time.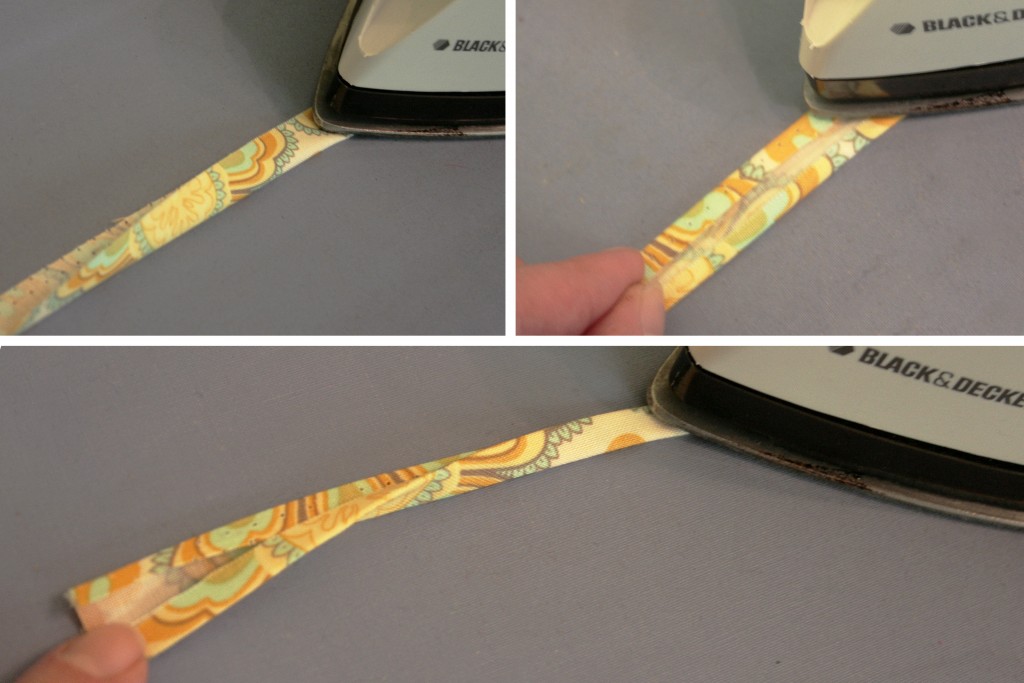 Step 3 Sewing the three-strand headband
First, sew shut all 3 long strips of bias tape.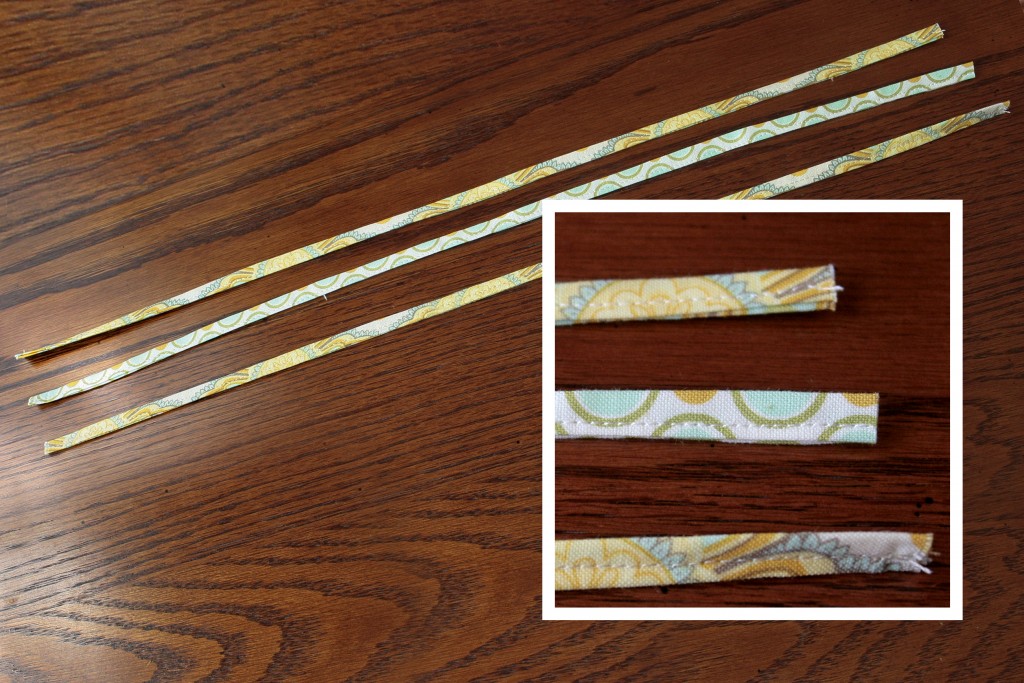 Then sew the three strips together at the ends.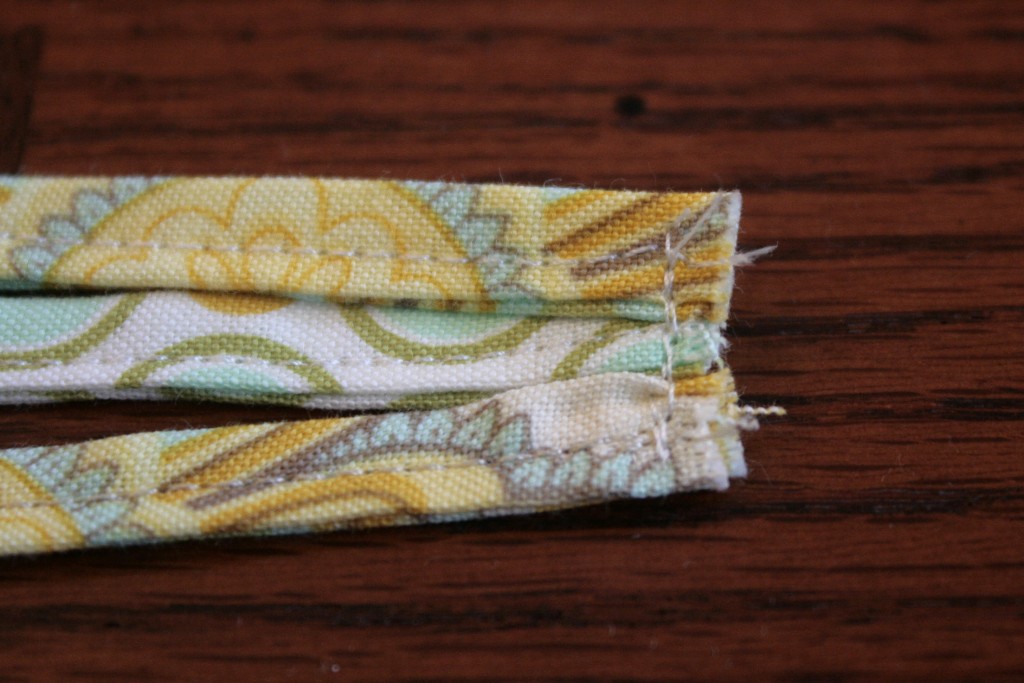 Step 4 Sewing the reversible headband
With wrong sides together, line up the front and back and sew the strips of bias tape onto the sides.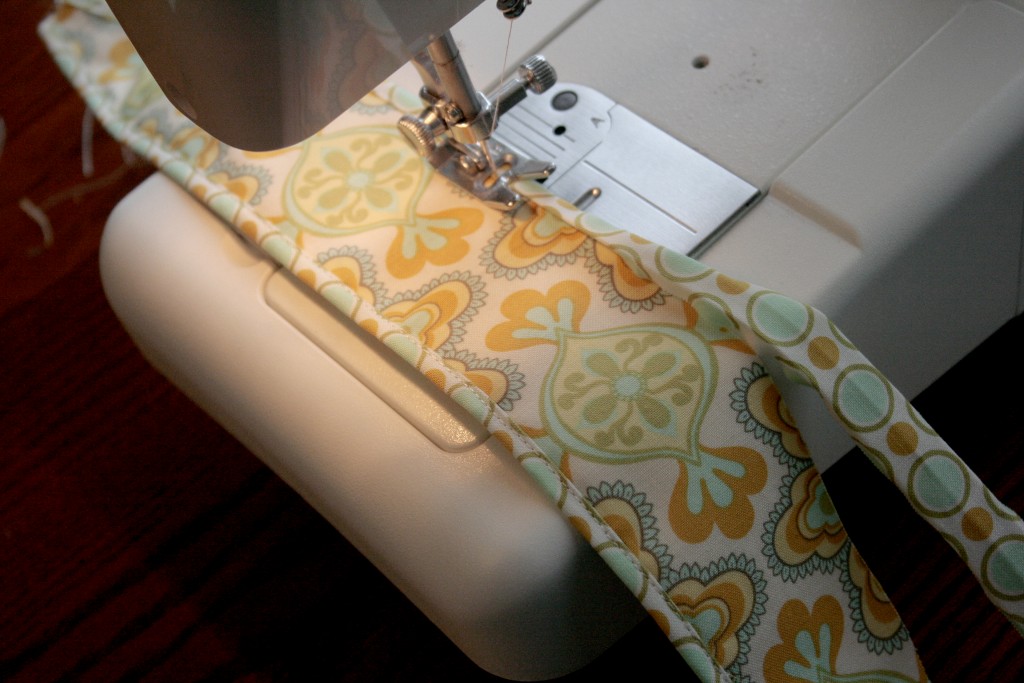 Step 5 Finishing both headbands
Stitch the elastic strap to each side. Wrap your single-fold bias tape around the seam where the elastic is sewn on. Fold under the raw edge, pin down and stitch along the top and bottom.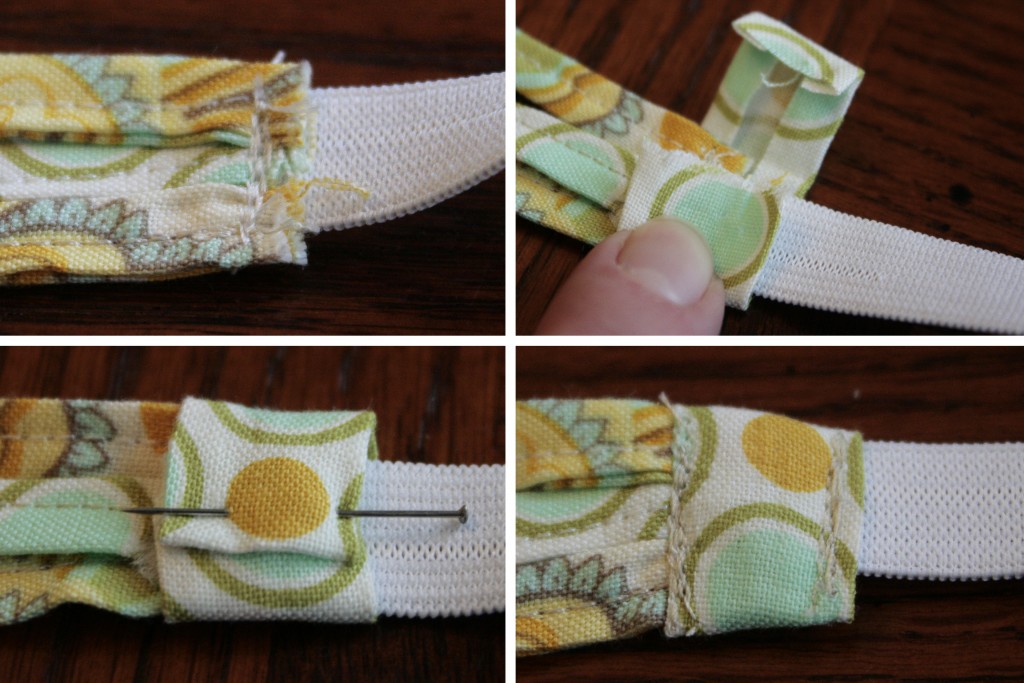 And here's one last shot of the completed headbands!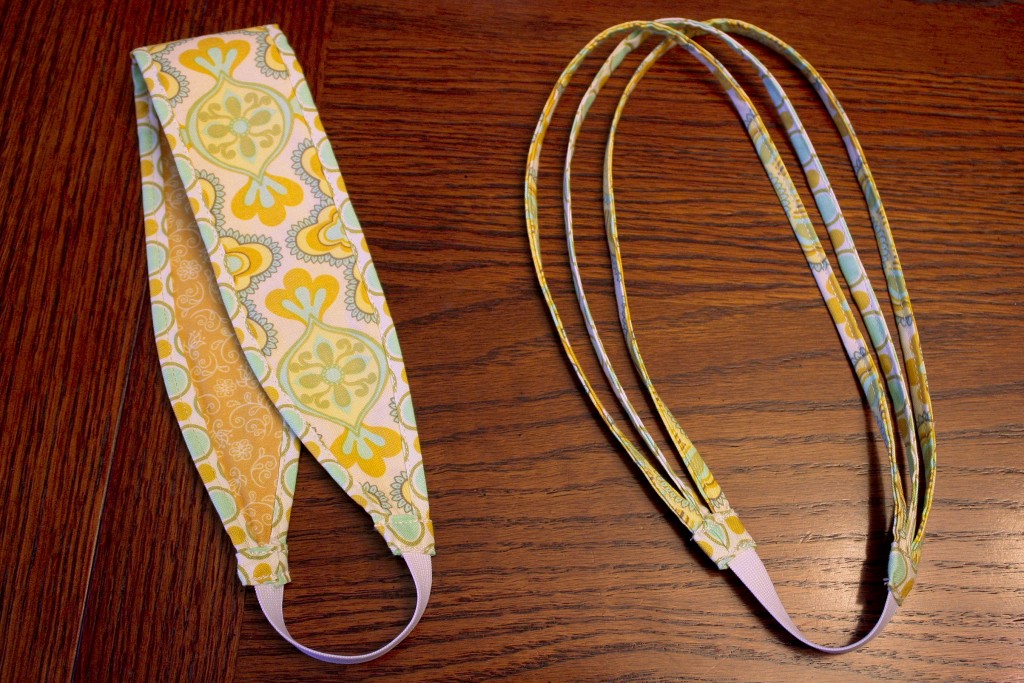 Additional notes:
I based the size off of a store-bought headband that fits me well. When you get to the elastic stage, you may want to safety pin it in place before sewing it down to make any adjustments necessary for a comfortable fit for you.
Rather than using homemade bias tape as directed, you could also use store-bought.
These directions have you make 1/4″ bias tape. If you've never used bias tape before or if you find it's tricky to work with you may want to make yours a bit wider. If you cut your strips to 1 1/2″ rather than 1″, your bias tape will be 3/8″ rather than 1/4″.