Be it that fancy restaurant you hosted your friends at or your close friend's home, you must have come across a lazy Susan. Yes, I'm talking about that "trendy" rotating table. 
If you're a fan of it, you must have asked yourself – why is it called a lazy Susan? And not something else? 
Unfortunately, there are many theories behind this strange terminology. But after much research, I've found something that's credible enough.
Thomas Jefferson is the man behind lazy Susan. The idea struck his mind after his daughter complained about being served last at the table. Then, it was called a "dumbwaiter," but later came to be known as a "lazy Susan."
Where Does The Phrase "Lazy Susan" Come From?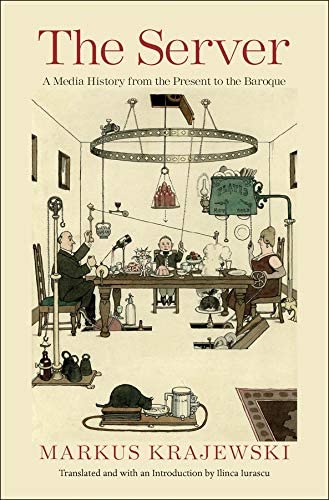 To understand where the name Lazy Susan comes from, the famous book The Server: A Media History from the Present to the Baroque is highly recommended.  
In this book, the author and historian Markus Krajewski says that the term "Susan" was a common household name in England during the 18th century. And a 1918 advert for a device in Vanity Fair magazine further triggered the name's popularity.  
Interestingly, that device was named "lazy Susan," and that's how the term came to life. 
Related: How To Make A Lazy Susan – A Step-by-Step Guide
Who Invented The Lazy Susan?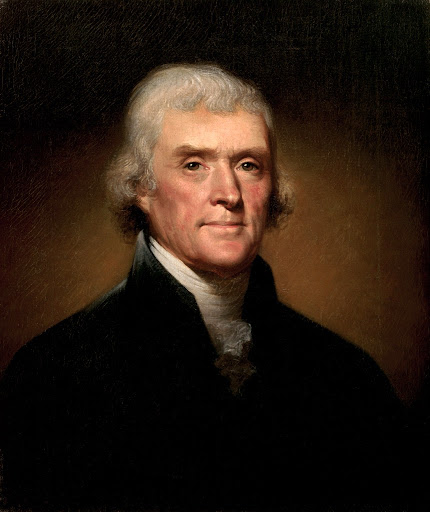 Thomas Jefferson is believed to have invented the lazy Susan for his daughter. One day, one of his daughters complained about being served last, leaving her craving more. 
To solve this problem, Thomas Jefferson developed the lazy Susan concept. 
If we go by other stories, Thomas Edison invented a basic turntable for his phonograph, which later developed into the lazy Susan.
Related: Best Wood Engraving Machine in 2022: Our Top 6 Choices
Where Was The Lazy Susan Invented?
Though it's unclear where the first lazy Susan was invented, the first model was used in a Chinese restaurant in the 13th century. 
But according to the Los Angeles Times, the concept is traced back to the 18th century in England. Initially, a lazy Susan was called a "dumbwaiter," and its popularity grew among the diners struggling to refill their wine glass or get condiments due to declining female maidservants. 
Note: Some theories also link lazy Susan's invention to the United States and Germany. 
Are Lazy Susans Outdated?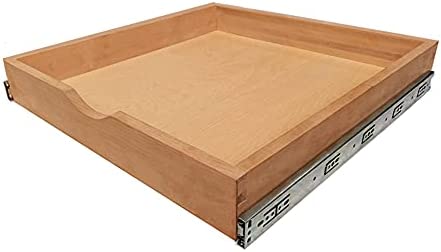 Pullout Tray Drawer
Although lazy Susans aren't outdated, people are showing more interest in its newer alternatives, which are also less prone to jamming with stuff, unlike the former. 
Plus, though a lazy Susan is meant to save you some space, it needs considerable space to install. 
Some popular lazy Susan alternatives include:
Recycling centers

Pullout tray drawers 

Swinging pullouts

Corner drawers & displays
If you think a lazy Susan isn't a suitable addition to your home, the above alternatives are a good swap.
Related: How To Organize A Lazy Susan Cabinet – Full Guide [2023]
Why Is It Called A Lazy Susan? (FAQs)
Did Thomas Jefferson Have A Daughter Named Susan?
Ans: No, Thomas Jefferson didn't name any of his six daughters "Susan." His six daughters were Martha Jefferson Randolph, Mary Jefferson Eppes, Harriet Hemings, Lucy Elizabeth Jefferson I, Lucy Elizabeth Jefferson, and Jane Jefferson. 
Ans: No, lazy Susan isn't offensive. 
Who Came Up With Lazy Susan?
Ans: It's believed that Thomas Jefferson came up with the idea for the lazy Susan in the 18th century for his daughter, who complained of being served at the table last. 
Is There Another Name For Lazy Susan?
Ans: When the lazy Susan was first invented, it was called a "dumbwaiter." But today, it's referred to as a "lazy Susan." 
What Does The Lazy Susan Mechanism Include?
Ans: Most common elements of the lazy Susan mechanism include bearings, poles, brackets, railings, and other mounting accessories.
It must be noted that you need not buy all these components separately while making a DIY lazy Susan. Specialized lazy Susan hardware kits are readily available on the market that include everything you need. 
Conclusion 
Here you go, peeps. Now you know why it's called a "lazy Susan." But don't go by the name. It's probably the most remarkable invention from the 1720s. From being used in Chinese restaurants as a "hygienic dining tray" to finding application in several households, the lazy Susan has evolved a lot. 
So, are you struggling with being served last at the dining table? Get a lazy Susan!