Navigating the world of yarns can be both exhilarating and overwhelming, with their myriad textures and categories. Among these, the DK weight yarn stands out, striking a balance between delicate and chunky, making it a favorite among artisans.
Whether you're envisioning a dainty shawl or a snuggly blanket, the key lies in choosing the right yarn weight. Let's delve into the captivating universe of DK weight yarn, exploring its unique characteristics and the boundless creative opportunities it presents.
Characteristics of DK Weight Yarn
Here are the key traits of DK weight yarn, from its thickness and material choices to stretchability and global variations.
What is DK Weight Yarn?
DK weight yarn, often termed "double knitting," is known as "Light Worsted" in the UK and "DK" in the US. It sits between medium-worsted and light-sport weights. Usually comprising 8 to 9 plies, DK yarns are known for their stability and durability.
Thickness and Texture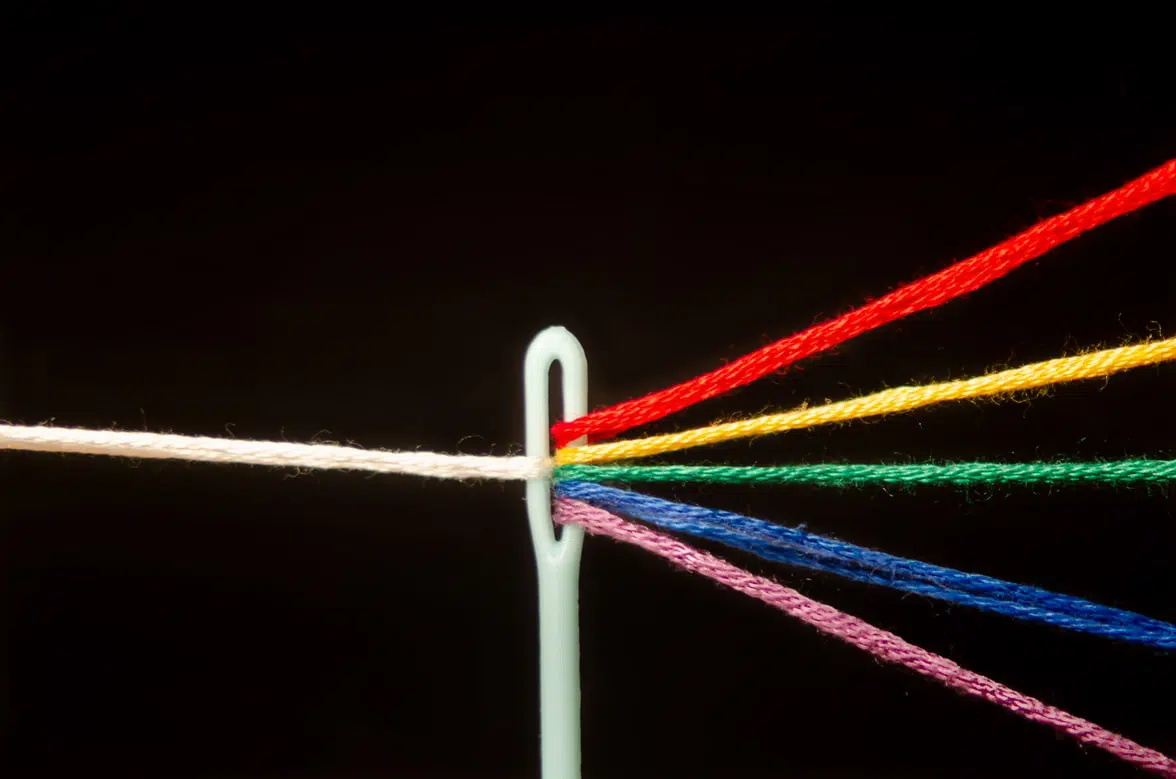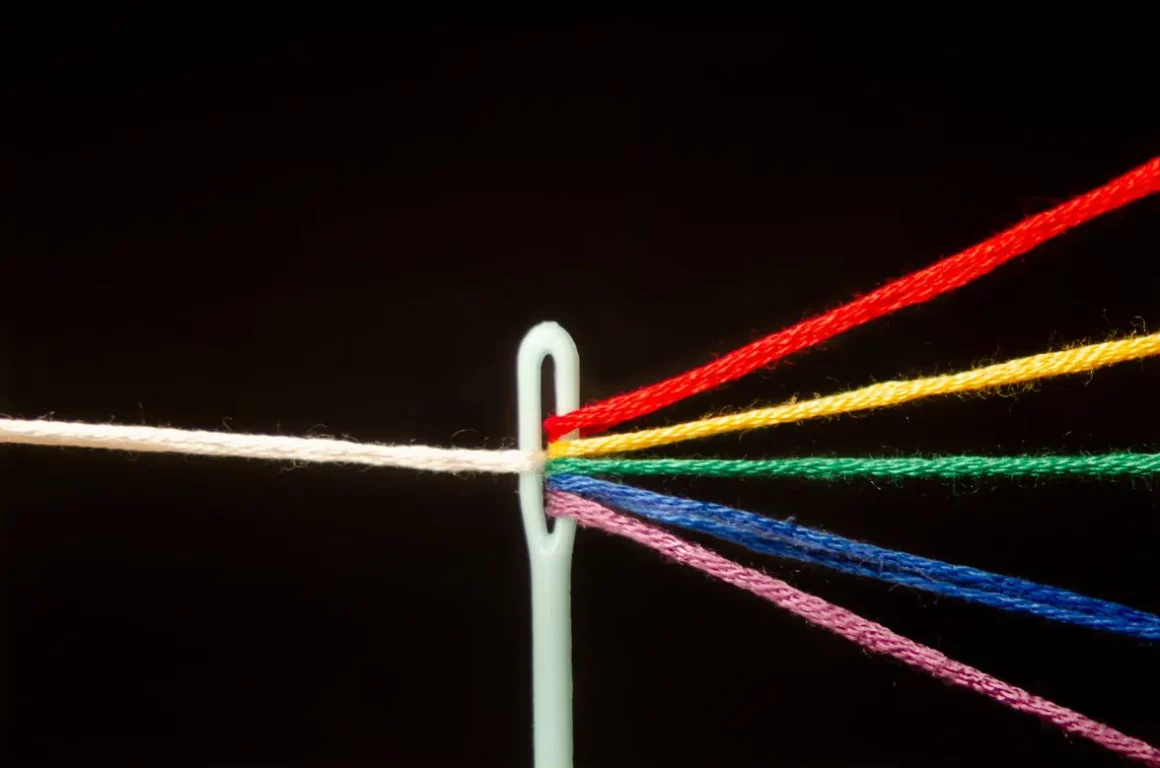 DK-weight yarns are medium-thin, making them suitable for various projects. They are thicker than fingering or lace-weight yarn but thinner than bulky options.
This moderate thickness allows for a balanced blend of warmth and drape. The texture can vary from smooth to slightly textured, offering flexibility for different stitch patterns and designs.
Material Composition Options (Natural vs. Synthetic)
There are various materials used for making both natural and synthetic. Natural fibers like cotton, wool, and alpaca provide breathability and warmth, while synthetic options like acrylic and nylon offer durability and easy care.
You can also get blends of various materials; either way, the choice of material impacts your project's final look and feel, as well as factors like washing instructions and eco-friendliness.
Stretchability and Tensile Strength
The stretchability and tensile strength of DK weight yarns depend on their material composition. DK yarns made using wool are more elastic, allowing for comfortable wear and shaping in garments. Synthetic yarns may offer less stretch but greater durability, which is ideal for items that require structural integrity, like blankets.
Understanding these characteristics helps you select the right DK-weight yarn for your specific project, ensuring the best results in terms of both appearance and functionality.
Comparing DK Weight to Other Yarn Weights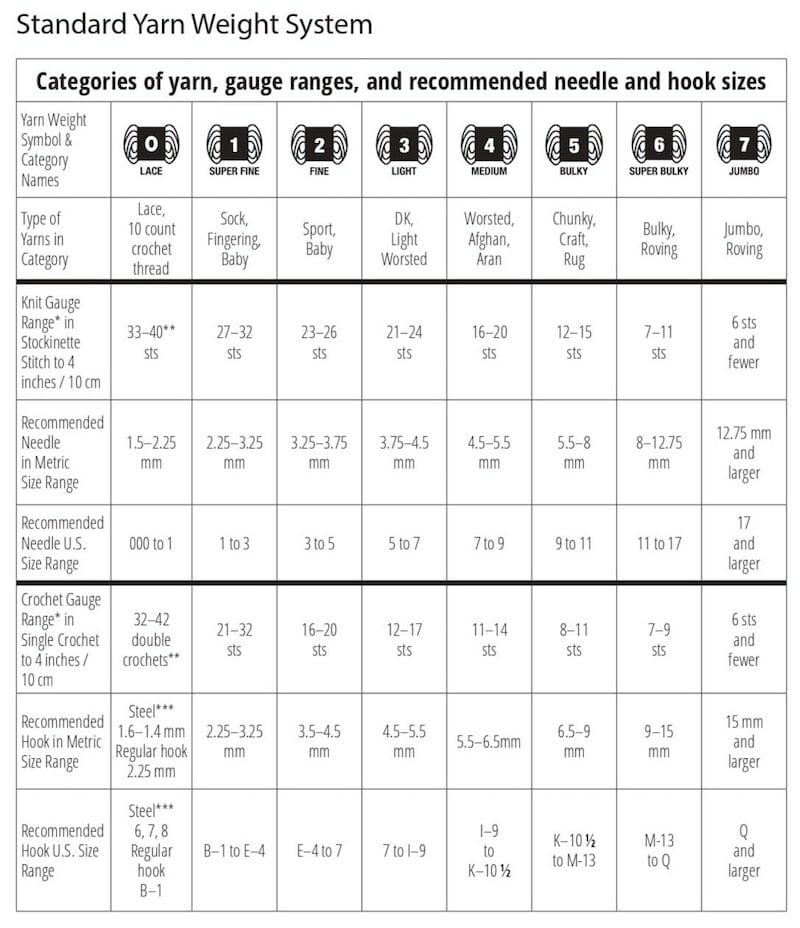 As per the standards and guidelines set by the Craft Yarn Council, yarn has 7 categories, category 1 being thinner and category 7 being the thickest. DK yarn is category 3.
Here is how DK-weight yarn stacks up against lighter and heavier options.
Lighter Weights: Lace, Fingering, and Sport
Compared to lighter yarn weights like lace, fingering, and sport, DK weight yarn is thicker. Lace and fingering yarns are delicate, with lace being the thinnest, while sport weight is a bit thicker but still lighter. DK weight balances warmth and drape, making it suitable for various projects.
Heavier Weights: Worsted, Bulky, and Super Bulky
DK's weight is notably thinner than heavier yarns, like worsted, bulky, and super bulky. Worsted is a versatile medium-weight yarn, while bulky and super bulky yarns are much thicker and used for cozy, quick-to-knit items. DK weight provides a more elegant and lightweight option in contrast.
Determining the Right Weight for Your Project
Selecting the right yarn weight depends on your project's goals. DK weight's medium thickness is ideal for sweaters, scarves, and blankets.
Lighter weights are better for intricate lacework and delicate accessories, while heavier weights are suited for warm, chunky garments. Always check your pattern's recommendations and consider the desired look and functionality when choosing the yarn weight for your project.
Common Uses of DK Weight Yarn
DK weight yarn is a versatile choice for various projects due to its moderate thickness, making it a great option for crafting needs. Here are some common uses of DK yarn.
Clothing: Sweaters, Scarves, and Socks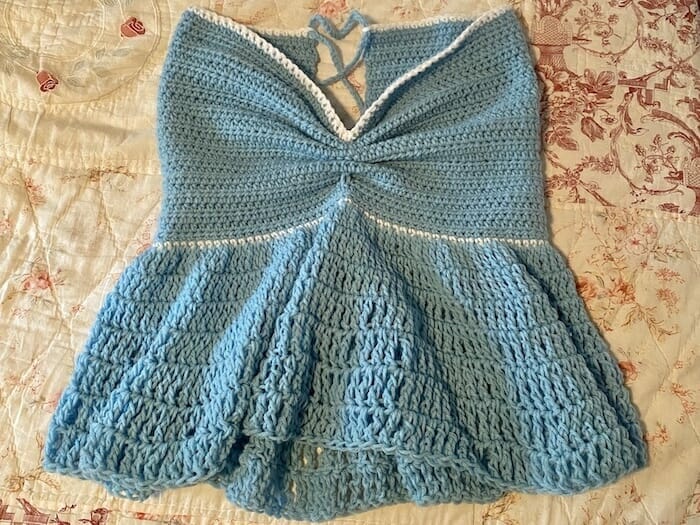 DK weight yarn creates comfortable and fashionable clothing items. It's perfect for crafting cozy sweaters, scarves, and even socks. The yarn's warmth and drape make it ideal for garments.
Home Décor: Blankets, Cushion Covers, and Rugs
Source: Purl Soho
For home accents, DK weight yarn is an excellent choice. It's great for crafting soft and stylish blankets, cushion covers, and even durable rugs. Its weight strikes the right balance between comfort and structure.
Specialty Items: Toys, Accessories, and Art Installations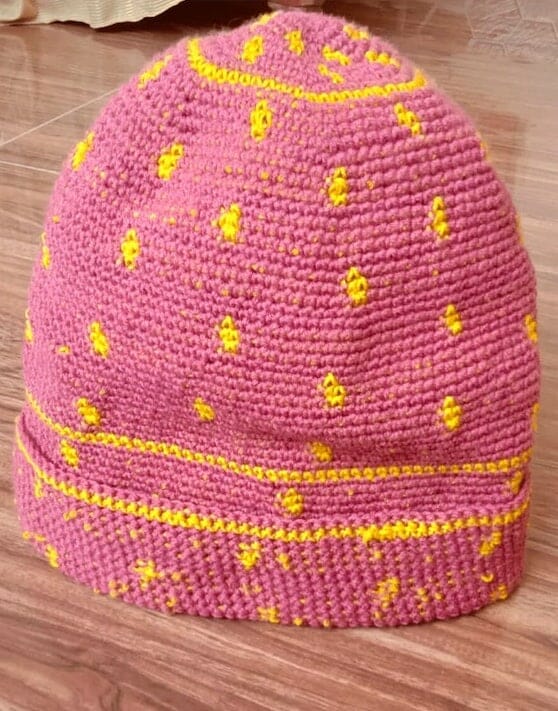 DK weight yarn is perfect for crafting specialty items such as Amigurumi, hats, and intricate accessories like gloves and mittens. It is also suitable for creative art installations and craft projects, highlighting its versatility.
Potential Challenges with DK Weight Yarn
While DK-weight yarn is versatile, working with it can present some challenges. Let's explore what some of those you may experience.
Pairing with the Right Needle/Hook Size
Selecting the correct needle or hook size is crucial. Too large, and your project may lack structure; too small, and it could be too tight. Achieving the right gauge is essential for a successful outcome.
Remember that the recommended sizes can vary based on the specific yarn brand, your tension, and the project's desired outcome. Making a gauge swatch before starting your project is good practice to ensure you achieve the desired fabric drape and stitch density.=
More Yarn Weight Articles
DK Weight Yarn FAQs
How Can I Identify If A Yarn Is Of DK Weight Without A Label?
To identify if a yarn is DK weight without a label, you can compare it to known DK-weight yarns. Check its thickness, which should be medium-thin. Also, consider the number of plies or strands twisted together, typically 8 to 9 for DK weight. Lastly, conduct a gauge swatch to confirm its suitability for your project.
Is DK Weight Suitable For Summer Projects?
Depending on the fiber content and pattern, DK-weight yarn can be suitable for summer projects. Cotton or bamboo DK yarns are lightweight and breathable, ideal for warm weather. Patterns with open stitches, like lace or lightweight cardigans, can also make DK-weight yarn suitable for summer garments and accessories.
How Much DK Weight Yarn Do I Need For A Standard-Sized Sweater?
The amount of DK weight yarn you need for a standard-sized sweater varies depending on the pattern, stitch density, and size. On average, you might require approximately 1,200 to 2,000 yards (or 1,100 to 1,800 meters) for an adult-sized DK-weight sweater. Always check your specific pattern for accurate yarn requirements.
Can I Mix DK Weight With Other Yarn Weights In A Project?
You can mix DK-weight yarn with other yarn weights in a project for creative texture and visual effects. However, it is crucial to maintain proper tension and gauge to ensure a balanced and cohesive outcome. Experimenting with swatches and understanding the characteristics of different yarn weights can help achieve the desired result.
What Is The Recommended Needle Size For Knitting With DK Weight Yarn?
The recommended needle size for knitting with DK weight yarn typically falls from US 5 to US 7 (3.75 to 4.5mm). However, following the pattern's instructions for the specific needle size is crucial to achieve your project's desired gauge and finish.
Conclusion: The Evergreen Appeal of DK Weight Yarn
To sum up, the realm of DK weight yarn beckons with endless crafting opportunities. Its distinctive attributes, ranging from its balanced thickness to diverse material options, position it as a top pick for myriad projects. This adaptable yarn paves the way for elegant apparel, snug home furnishings, and unique creations.
Selecting the right yarn is pivotal, taking into account both your project's demands and potential hurdles, including maintaining the correct gauge and ensuring adequate care. A deep grasp of DK weight yarn's nuances, alongside its comparison to other yarn categories, equips you to make well-informed decisions, giving wings to your imaginative visions.
Thus, delve into the DK weight yarn's enchanting universe and embark on your exhilarating crafting journey!
Sources & References