Worsted weight yarn, which derives its name from Worstead, a village in England's Norfolk County, is like the middle child of yarns, neither too thin nor too thick. Its popularity rose in the 12th century, when Worstead, North Walsham, and Aylsham became a hub for yarn and cloth production due to changes in farming practices.
Today, worsted yarn use is widespread worldwide, so let's explore its characteristics and applications to see why it is the crafter's favorite yarn weight.
Characteristics of Worsted Weight Yarn
Worsted yarn, a term often tossed around in the crafting world, can seem a bit puzzling initially, especially if you're new to the world of yarn and knitting. Here are the characteristics of material composition and the best use of worsted-weight yarn.
What is Worsted Weight Yarn
Worsted weight yarn is a medium-thickness yarn commonly used for knitting and crocheting. It strikes a balance between fine and chunky yarns, making it versatile for various projects, from sweaters to blankets.
What Number is Worsted Weight Yarn
Worsted yarn, or Afghan or Aran, is typically labeled with a 4 on the yarn weight scale per the standard yarn weight system.
Thickness and Texture
The worsted yarn has a medium thickness, making it ideal for various projects, from cozy sweaters and scarves to blankets and hats. It is smooth with little texture, giving your finished items a clean, polished look.
Material Composition Options (Natural vs. Synthetic)
The composition of worsted-weight yarn varies with choice between natural and synthetic fibers. Natural fibers like wool and cotton provide warmth and breathability, while synthetic fibers like acrylic offer affordability and easy care.
Stretchability and Tensile Strength
Worsted-weight yarn tends to have good tensile strength, meaning it can withstand the stress of being stretched without breaking easily. This characteristic makes it a reliable choice for projects that require durability, such as blankets or garments that need to hold their shape.
Comparing Worsted Weight to Other Yarn Weights
When comparing worsted yarn to other yarn weights, it is essential to understand how they differ in thickness and the types of projects they're best suited for your next creative project.
Worsted weight yarn is in the middle, typically labeled as #4 on the standard yarn weight scale. It is thicker than lace, fingering, and sport-weight yarns.
On the other hand, worsted-weight yarn is thinner than bulky and super bulky yarns. While those thicker yarns are excellent for quick, chunky projects like thick winter hats and chunky scarves, they may not be as suitable for more delicate, intricate designs.
Worsted-weight yarn balances thin and thick yarn, making it a fantastic choice for many crafting projects.
Common Uses of Worsted Weight Yarn
Here are some ways you can use worsted yarn.
Knitting Projects Sweaters, Blankets, and More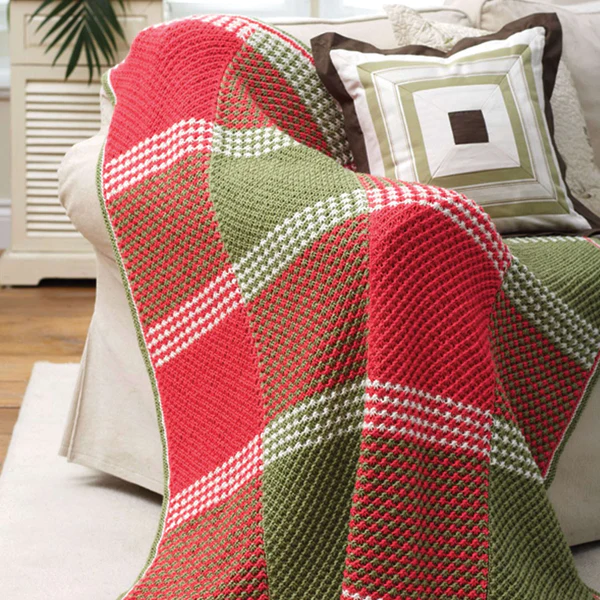 For knitting enthusiasts, worsted-weight yarn is a popular choice for crafting sweaters, cardigans, and pullovers. Its medium thickness allows for intricate stitch patterns while still providing warmth. Blankets and throws are another favorite, as the thicker yarn creates a snug and comforting texture.
Crocheting Endeavors From Scarves to Bags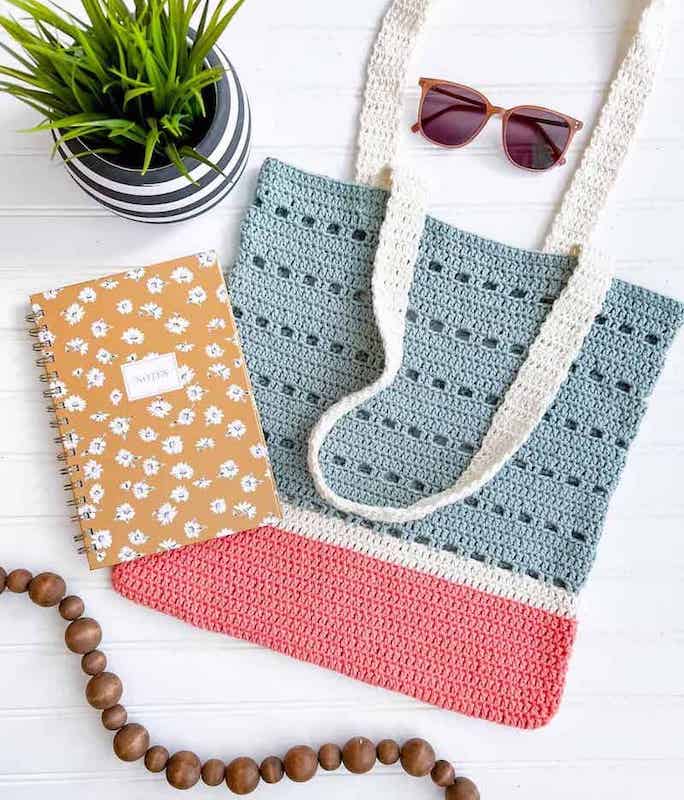 Crocheters find worsted-weight yarn equally appealing. It is perfect for creating scarves that showcase both texture and warmth. Its durability makes it ideal for crafting bags that can withstand daily use.
Other Crafts and DIY Projects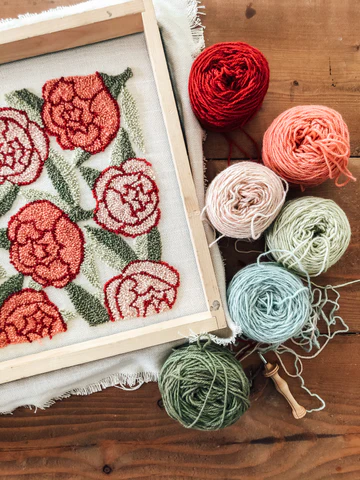 Beyond knitting and crocheting, worsted yarn finds its place in craft and DIY projects, such as punch needle, weaving, and tufting, offering endless possibilities for creative expression.
Potential Challenges with Worsted Weight Yarn
Worsted-weight yarn is great, especially if you are a beginner crocheter or knitter. However, here are some drawbacks you may experience when working with worsted yarn.
Pairing with the Right Needle/Hook Size
One potential challenge with worsted-weight yarn is finding the correct needle or crochet hook size. If your needles or hooks are too small, your fabric may become stiff and dense.
However, using larger sizes can result in a loose and airy finish. It is, therefore, crucial to consult the yarn label or pattern instructions to determine the recommended size for your project.
What Size Knitting Needles for Worsted Weight Yarn?
Knitting needles in the US size range of 7 to 9 (4.5mm to 5.5mm) work well for worsted-weight yarn. Always refer to the yarn label or pattern for the recommendations, which can vary.
What Size Crochet Hook to Use with Worsted Weight Yarn?
When crocheting with worsted-weight yarn, a hook in the US size range of H to J (5mm to 6mm) is generally appropriate. The specific size may depend on your project, so refer to the pattern instructions or yarn label for guidance.
Maintenance and Care Concerns
Worsted-weight yarn can sometimes be more prone to pilling, which is the forming of small fabric balls. To maintain your project's appearance, handle it gently and consider using a fabric shaver or sweater stone.
Additionally, take note of the yarn's care instructions, as different fiber compositions may require specific washing and drying methods to ensure longevity.
More Yarn Weight Articles
Conclusion
In conclusion, worsted-weight yarn is a versatile and essential choice for crafters, offering a balance between thickness and texture that suits a wide range of creative projects.
Understanding its characteristics and how it compares to other yarn weights empowers crafters to make informed project choices. From knitting cozy sweaters and blankets to crocheting scarves and bags, worsted-weight yarn's adaptability shines through.
However, it's not without challenges, such as selecting the right needle or hook size and addressing maintenance concerns like pilling. Despite these challenges, worsted-weight yarn remains a beloved staple in crafting, offering endless possibilities for creative expression.
Sources & References