With a baby at home, I always appreciate a sewing project I can start and finish during my son's nap time. These 1-hour sewing projects include quick gifts, quilted items for your home, and more fresh sewing ideas to get you inspired when you only have a little bit of time to sew.
Download the free patterns now, or Pin them for later! Happy sewing!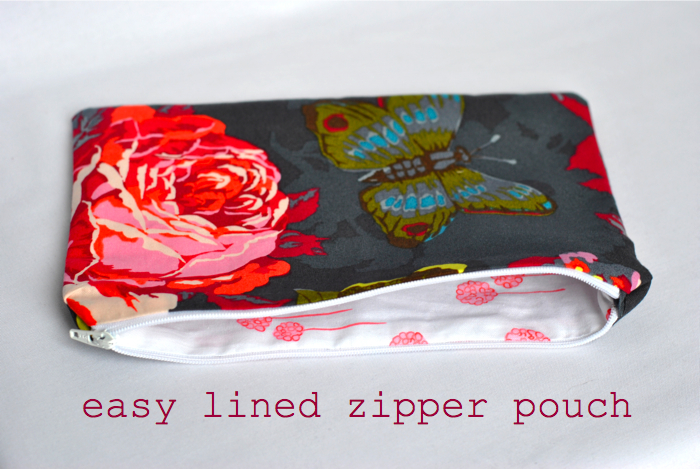 1. Easy Lined Zipper Pouch
Once you get the hang of sewing zippers, this pretty lined pouch will take you less than 1 hour to sew… maybe even 30 minutes! Make one for a friend, yourself, or a child. This pouch is excellent for helping keep small items organized inside your purse (like gum, mints, lipstick, etc.).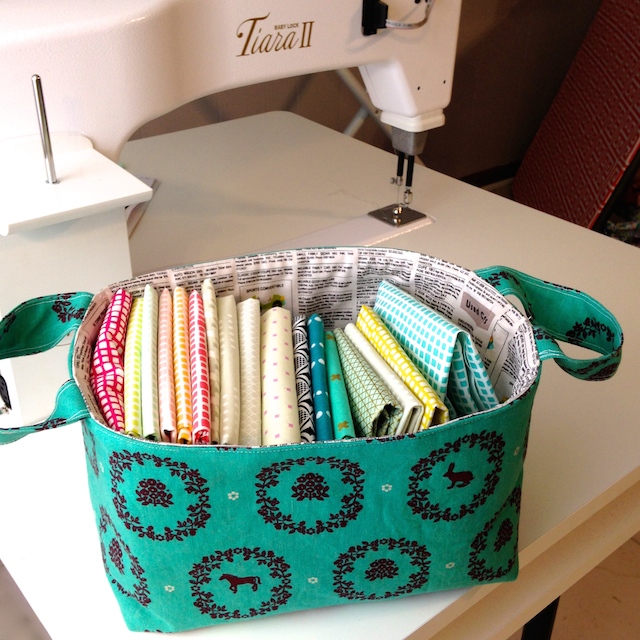 2. The Hour Basket
Do you have 1 hour to sew? You can make this pretty, lined storage basket with fabric handles! Use it to store your prettiest fabrics, your child's books, or even Easter eggs. This basket took me around 40 minutes to sew, and I've made two more in different sizes using Kelly's fast and fabulous tutorial.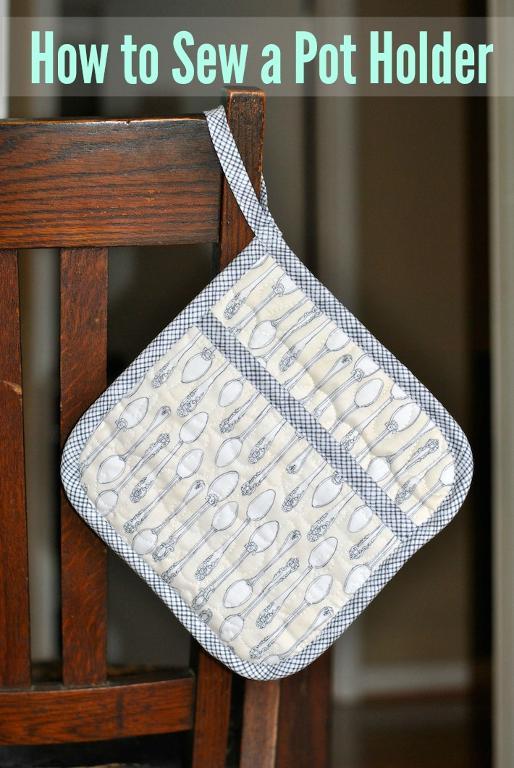 3. Quilted Pot Holder
Do you love to cook (or know someone who does)? Treat yourself to an extra-large, pocketed potholder for the kitchen, or pair it with a set of wooden spoons for a cute little housewarming gift! This easy hot pad pattern takes only 2-3 fat quarters, depending on how scrappy you'd like to make it. You can make your own bias binding to add an extra dose of cuteness, or use packaged binding to make the project even quicker!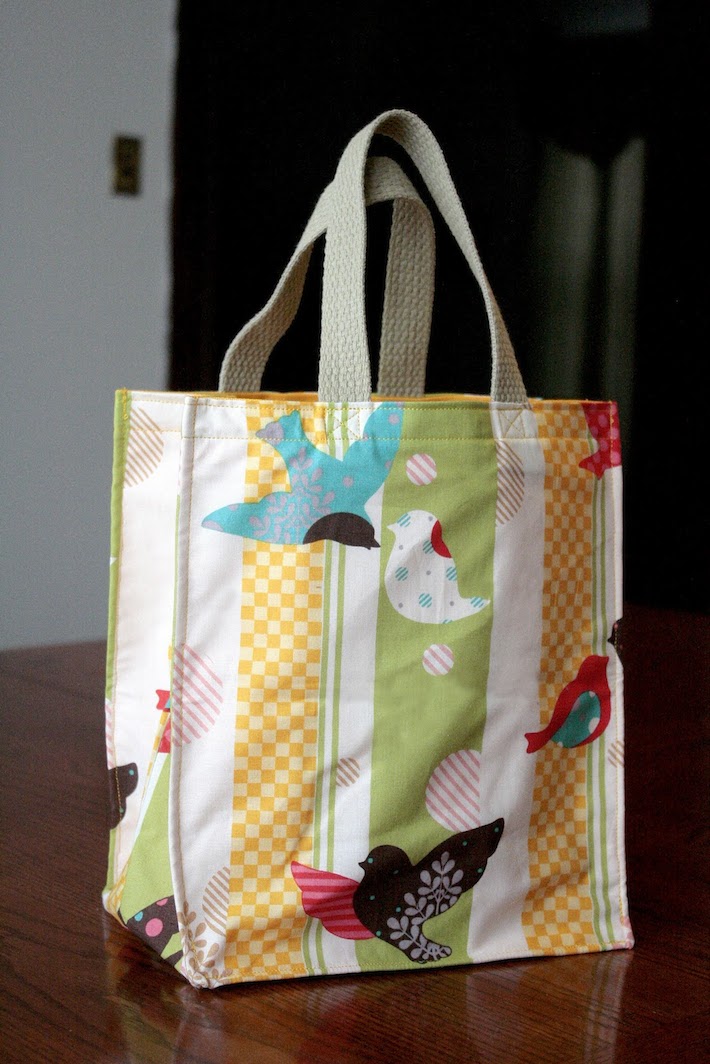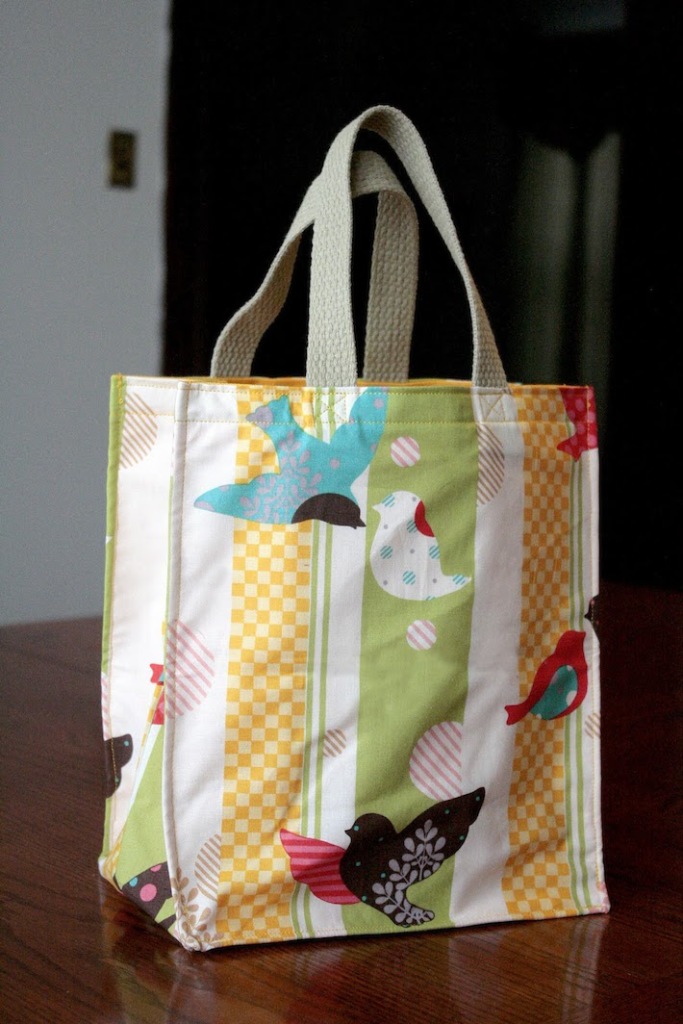 4. Tote Bags
If you love reusable grocery totes, but don't love the look of the ones you get from the store, you can sew your own with this quick and easy tutorial! Make two sizes (big or small), and you'll happily carry books, clothes, and other belongings wherever you go.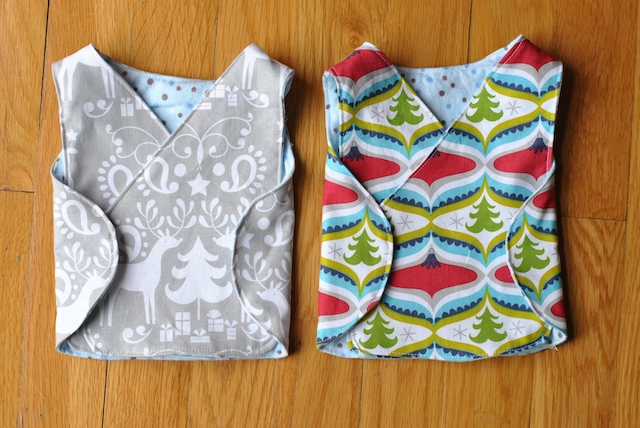 5. Charity Smocks
Here's a sewing project that will bring warmth to a family in need! These teeny, tiny NICU smocks are designed to fit babies weighing 3 to 5 pounds. When babies are in the NICU, it can really be a gift to the parents to see their little ones wearing some clothing. (With all the monitors & wires, clothing is difficult to get on.) Make one to donate to your hospital's neonatal unit.
Download the free NICU smock pattern here.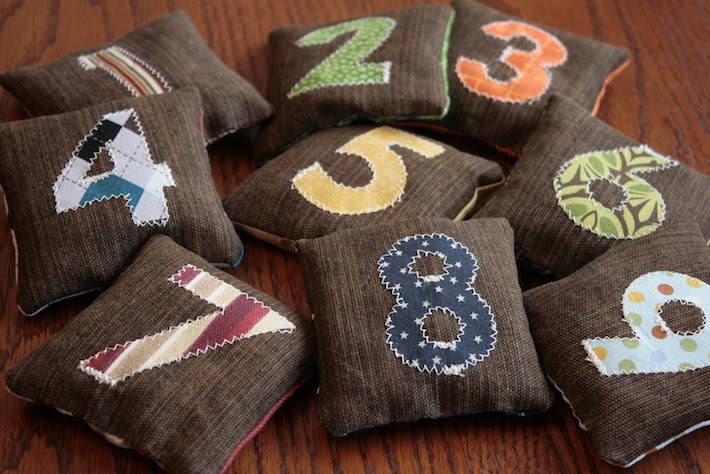 6. Number Bean Bags
We love quick sewing projects, and this kid's toy offers you a chance to use all of those fun fabric scraps in your collection! Make some easy applique bean bags with this free sewing pattern. If you'd rather not sew your own, you can pick up this number beanbag set on Amazon.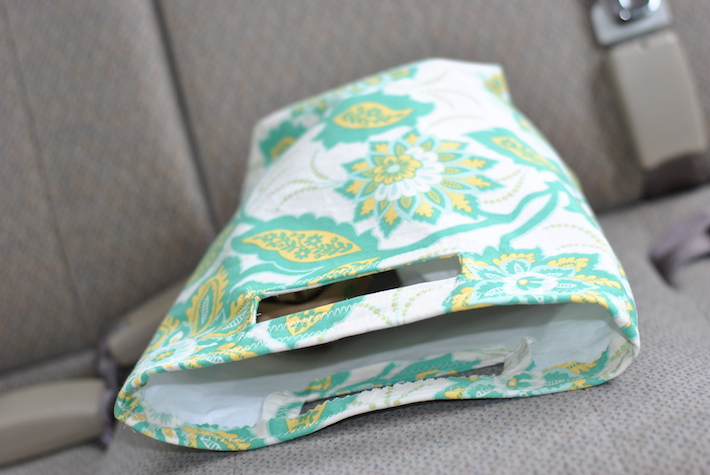 7. Car Trash Bag / Reusable Lunch Bag
Does your car collect clutter? Receipts and gum wrappers be gone (poof!) with this easy, 1-hour car trash bag sewing tutorial. As a bonus, you can make another one to carry your lunch to work.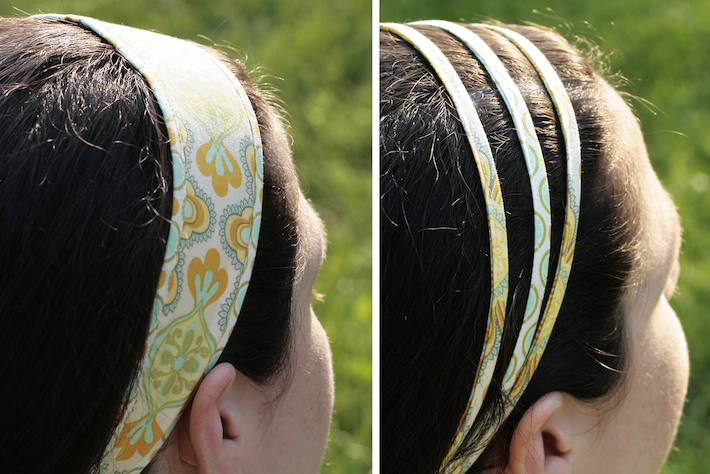 8. Summer Headbands
Do you want to do some summertime sewing? These two headbands are simple to sew and will help you look great this summer for all of your outdoor adventures. Best of all, they only take an hour to make!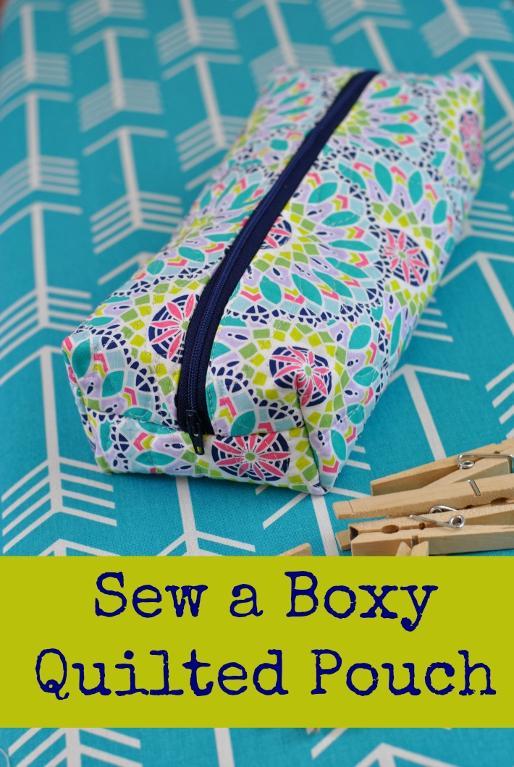 10. Boxy Quilted Pouch
Using just two fat quarters (one for the lining and one for the zipper), this free boxy pouch pattern is easy to sew (even for beginners)! With no lining to sew, the quick pouch is great for storing cosmetics, pencils, sewing supplies, and more.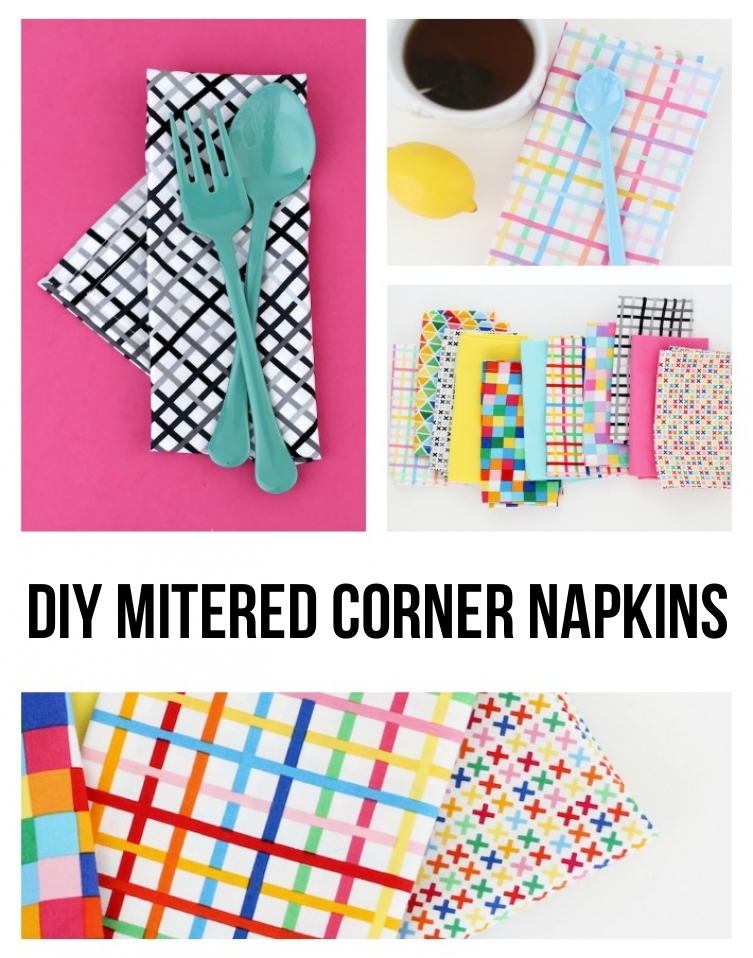 11. Rainbow Dinner Napkins
How fun would it be to set the dinner table with these beauties?! Whip up a set of coordinating dinner napkins with professionally mitered corners for your next dinner party. This pattern is easy and fat-quarter-friendly!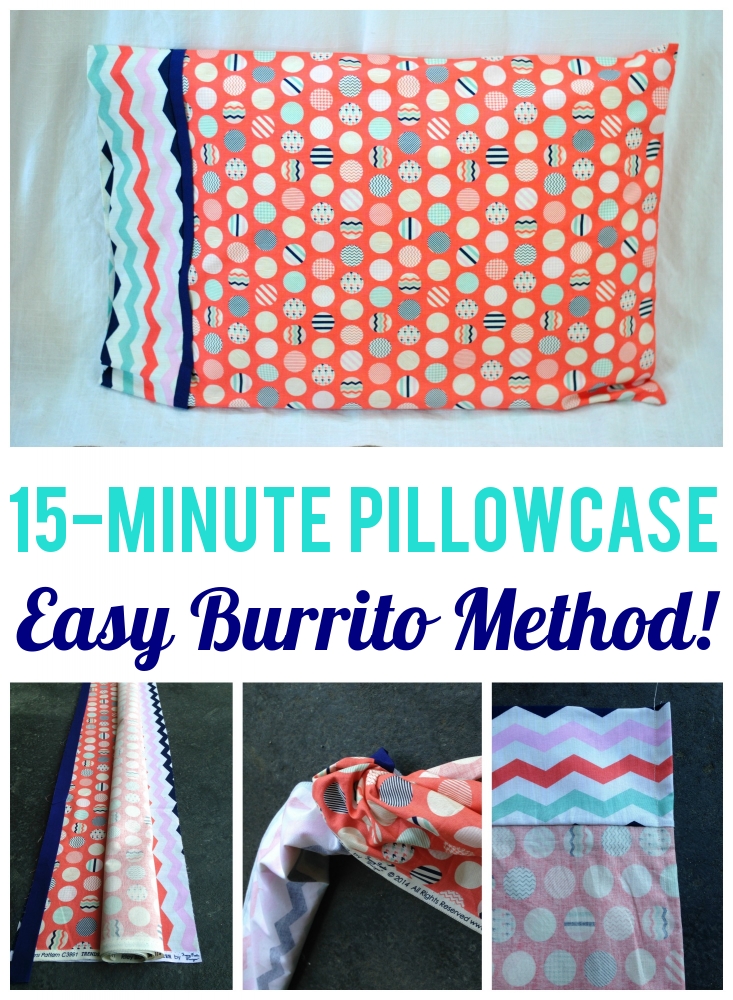 12. 15-Minute "Burrito" Pillowcase
What's the burrito method? With this magic sewing trick, you'll need about 1 yard total of fabric and 15 minutes to sew a pretty pillowcase for your bed! Learn how to finish the seams with a sewing machine or serger with this free pillowcase pattern.
What are your favorite 1-hour sewing projects?