Embark on a delightful artistic journey with our 'How to Draw a Turkey' tutorial! Perfect for budding artists and curious kids, this step-by-step guide, enhanced by illustrative mini-videos and clear images, makes drawing a charming turkey easier than ever. Ready to gobble up some drawing fun? Let's dive in!
How to Draw a Turkey – Easy Step-by-Step Guide:
1. Beak Basics
Start with a bullet-like shape to form the turkey's beak. 2. Wonderful Wattle
Next, sketch the distinct wattle dangling below the beak.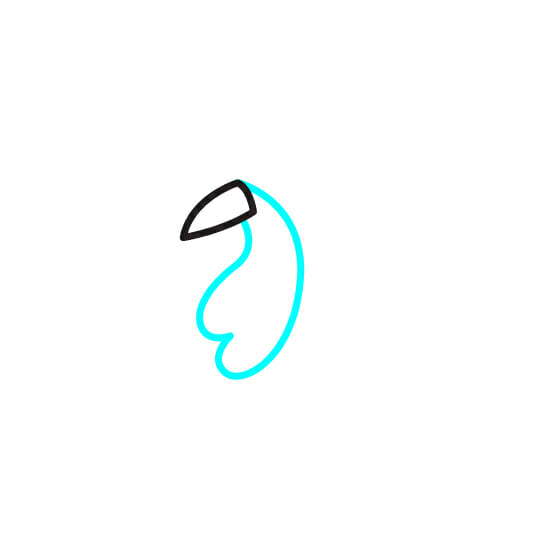 3. Crafting the Cranium
Draw a flipped "J" shape for the head and then accentuate it with these subtle details.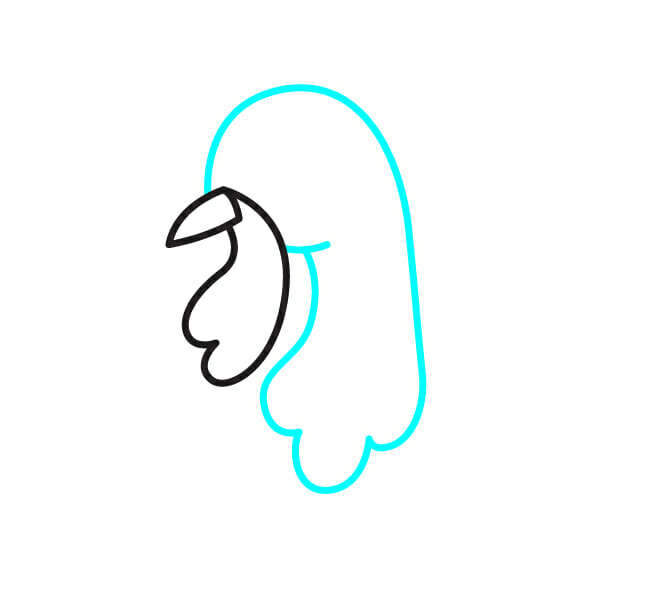 4. Expressive Eyes
Position an oval for the eye and nestle a smaller oval inside it for added depth.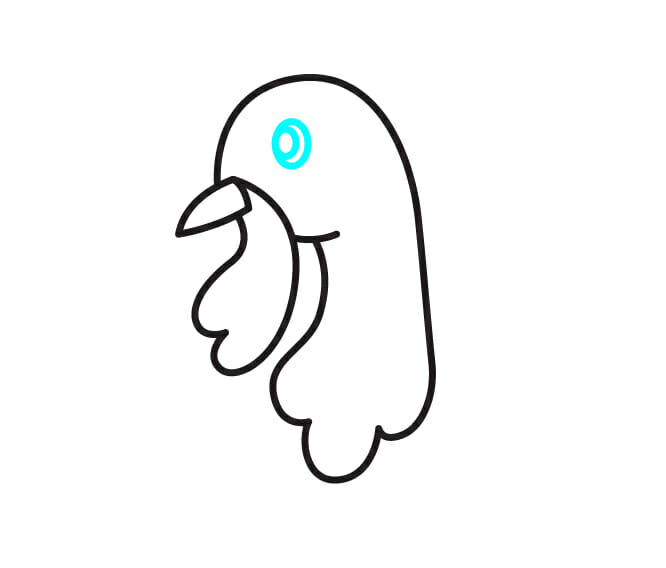 5. Gaze Intensified
Darken the space between the two ovals to bring the turkey's eye to life.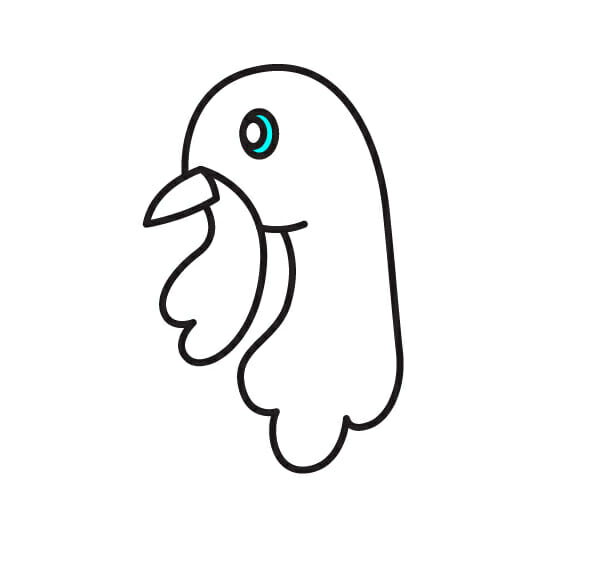 6. Wing It
Sketch an egg-like shape for the primary wing and infuse it with some feathered detail.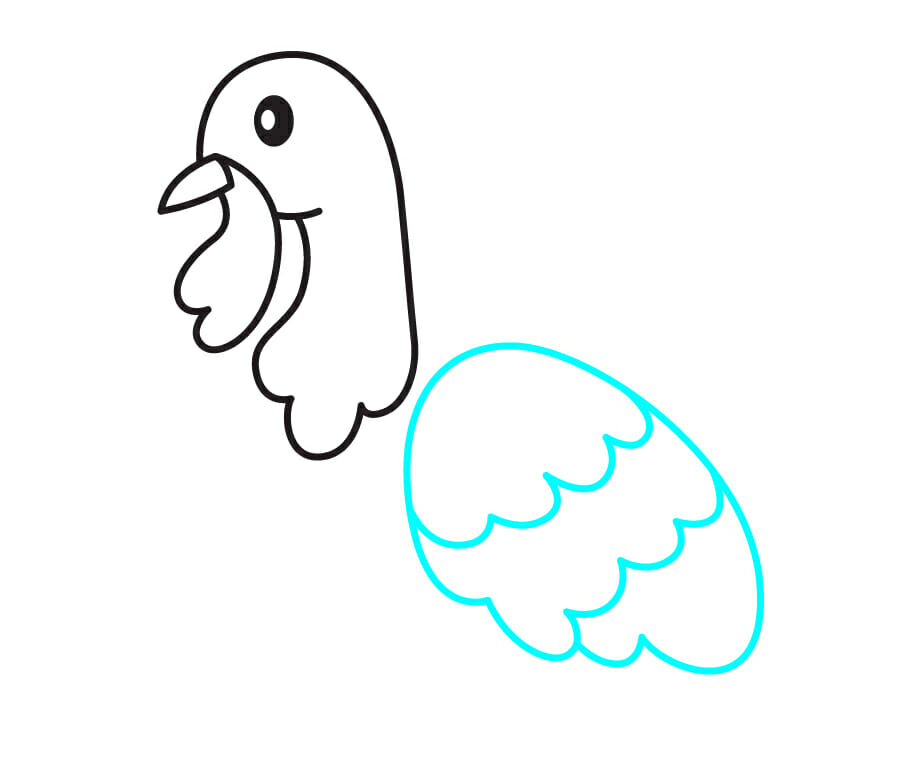 7. Bountiful Body
Craft a sturdy, oval shape to represent the turkey's body.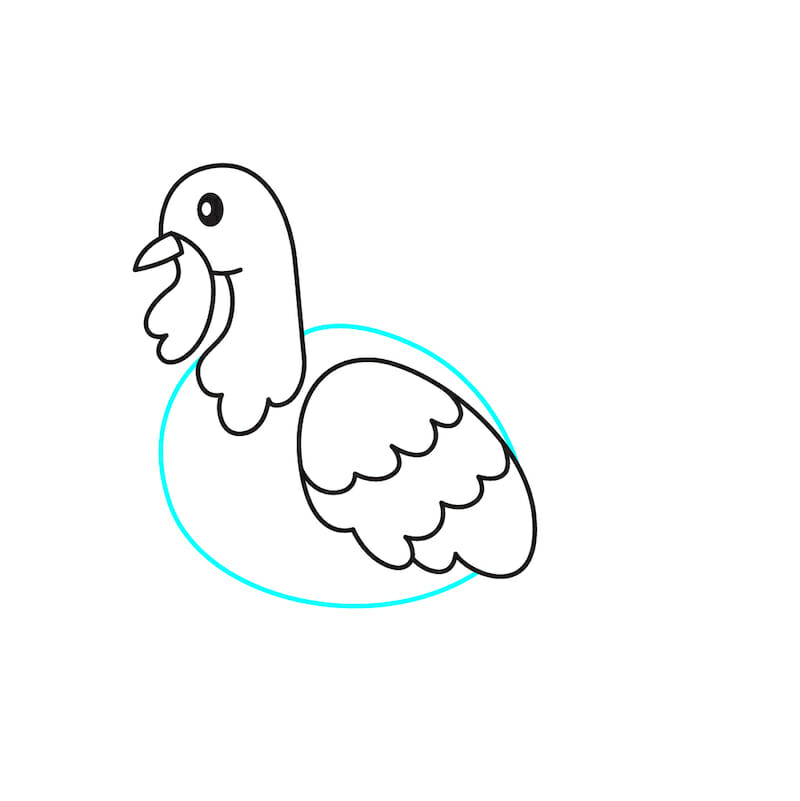 8. Wing on the Flip Side
Replicate the wing shape on the turkey's opposite side to maintain balance.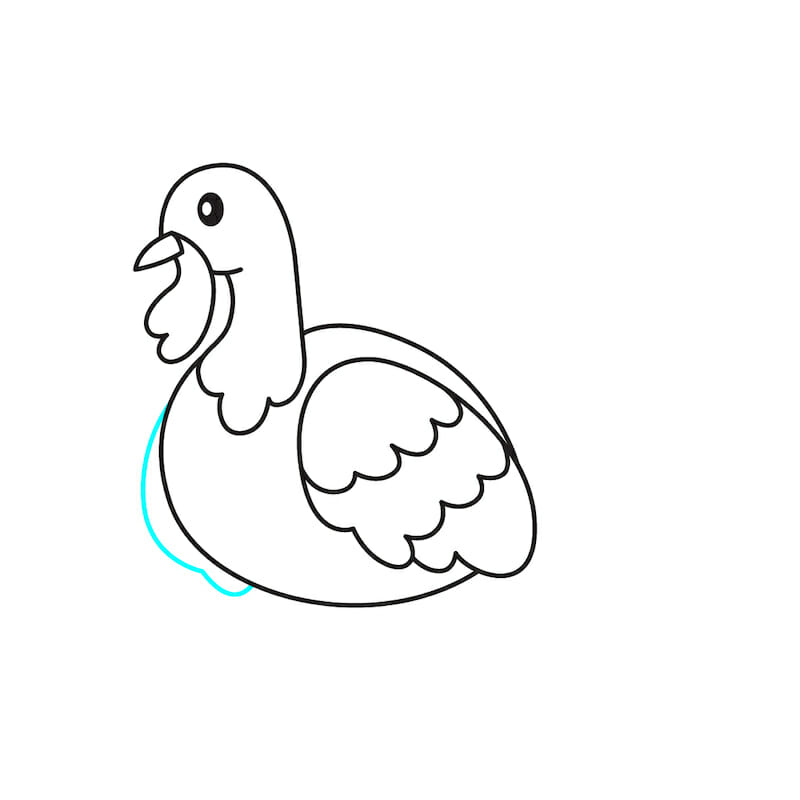 9. Tail's Beginning
Initiate the tail with smaller "U" shapes located at the upper left of the turkey's body.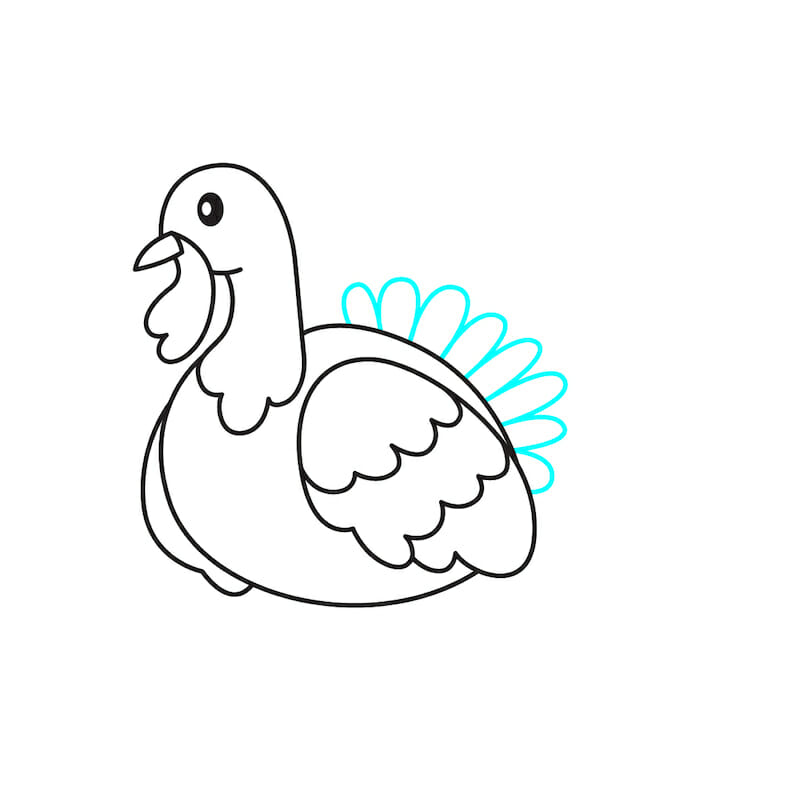 10. Expand the Tail
Layer the initial tail with bigger "U" shapes for a fuller appearance.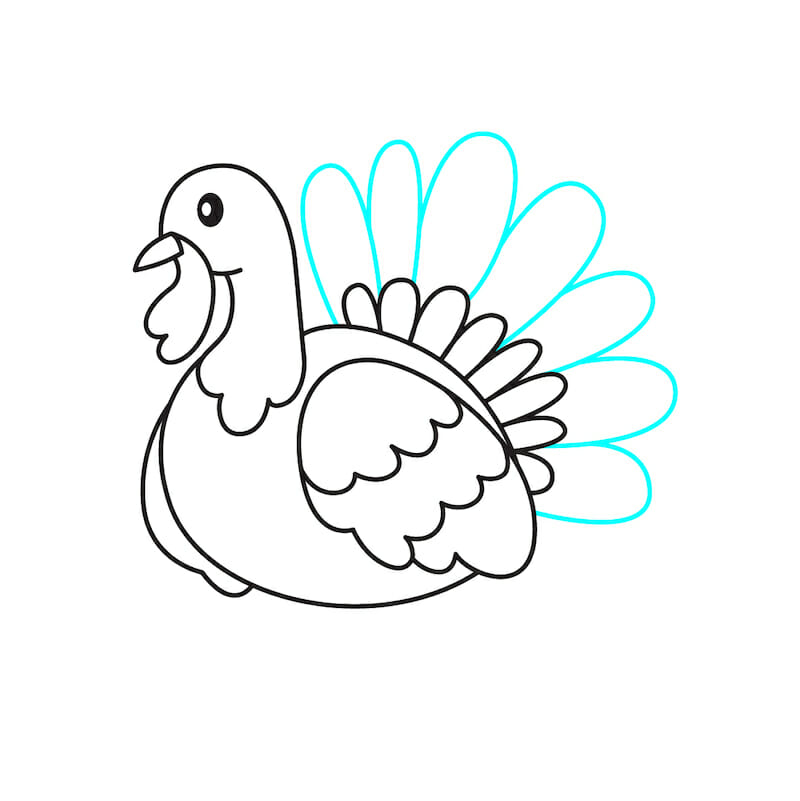 11. Tail Textures
Detail the tail feathers within the larger "U" shapes for a realistic touch.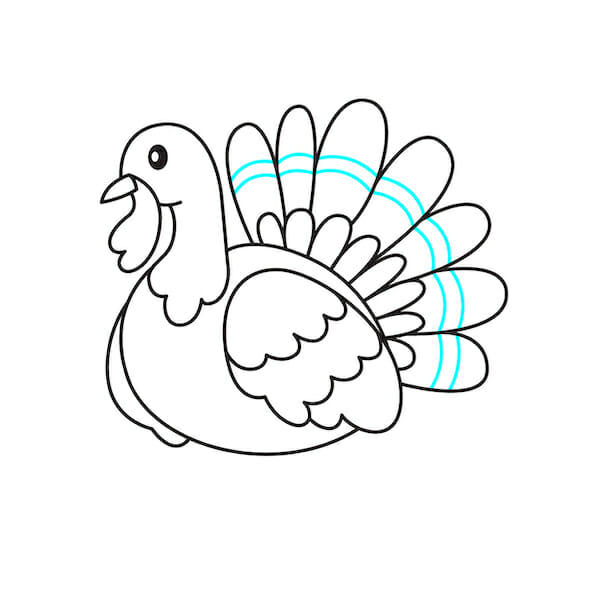 12. Leggy Details
Before the legs, hint at the feathery sections near the base of the turkey.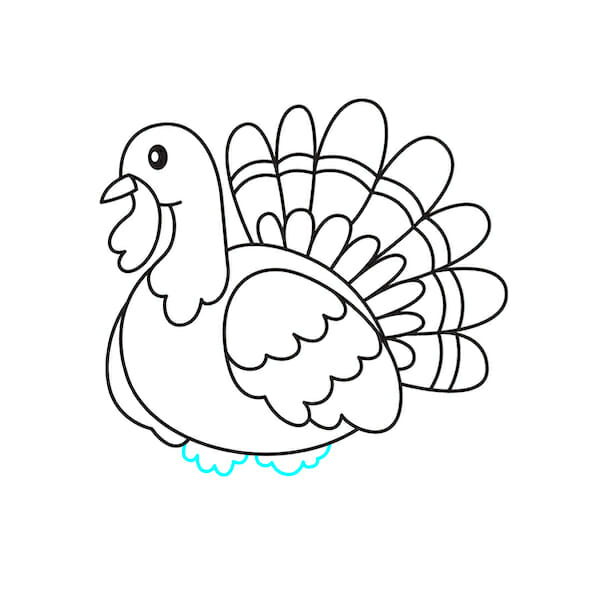 13. Fancy Feet
Draw out the turkey's feet. Feel free to get playful and imaginative!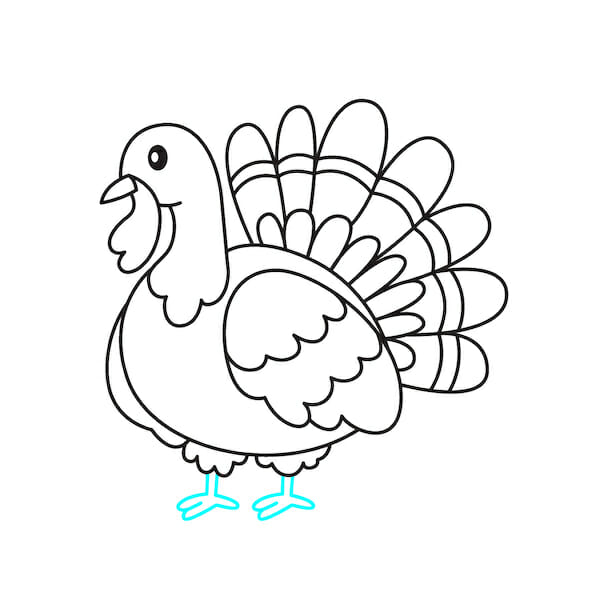 14. Turkey Triumph
Give yourself a pat on the back – you've successfully sketched a turkey!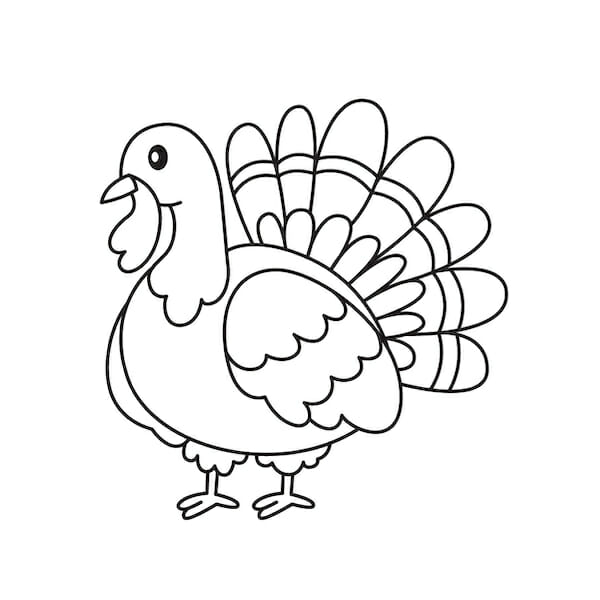 15. A Splash of Color
Breathe life into your turkey by adding vibrant colors, using our provided example as inspiration.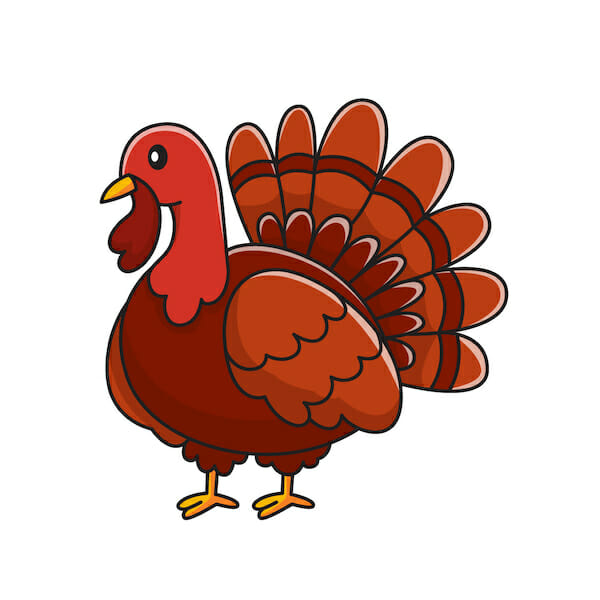 Easy to Draw Turkey Full Video Tutorial
More Drawing Tutorials
Set your creativity free, and let this guide lead the way. Happy drawing!