Hello, budding artists and snowflake enthusiasts! ❄️ Are you excited to unlock your creative potential? Today, we have a treat for you—a super easy, step-by-step tutorial on how to draw a snowflake that's perfect for kids and beginners. With the holiday season around the corner, or to celebrate the magic of winter, this drawing will add a frosty flair to your artwork. Plus, we've got videos and images for each step to ensure you can easily follow along. Let's dive in and get started, shall we?
7 Easy Steps to Draw a Snowflake
Step 1: Draw 3 Lines that Cross Each Other
🎥 Watch Video for Step 1
Start with a blank sheet of paper and your favorite drawing tool—this could be a pencil, pen, or even a digital stylus. Draw three straight lines that intersect right in the middle, like a star. Imagine the lines as the skeleton of your snowflake; they'll guide you through creating something magical.
🖼️ See the Image for Step 1 Step 2: Add "V" Shapes Between Each Line
🎥 Watch The Video for Step 2
Now, let's give your snowflake some character! Between each pair of lines, draw a small "V" shape. It's like adding tiny arrows that say, "Hey, look how cool this snowflake is going to be!"
🖼️ See the Image for Step 2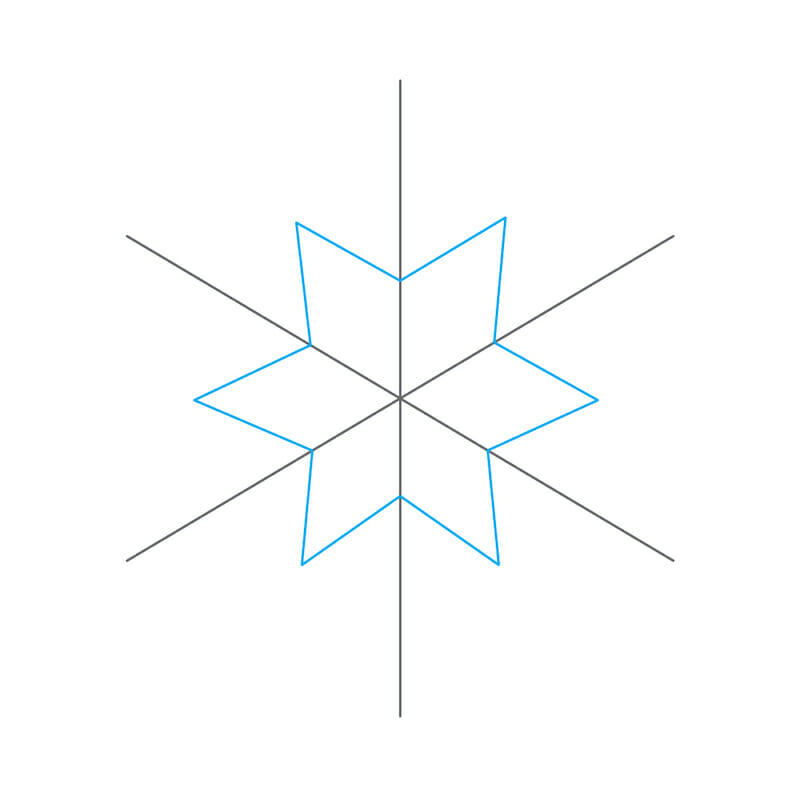 Step 3: Add 2 "V" Shapes on Each End of the Line
🎥 Watch The Video for Step 3
It's time to bring some flair to those starry lines! Add two smaller "V" shapes like wings on each end of your three lines. This will make your snowflake look like it's twinkling in the winter sky.
🖼️ See the Image for Step 3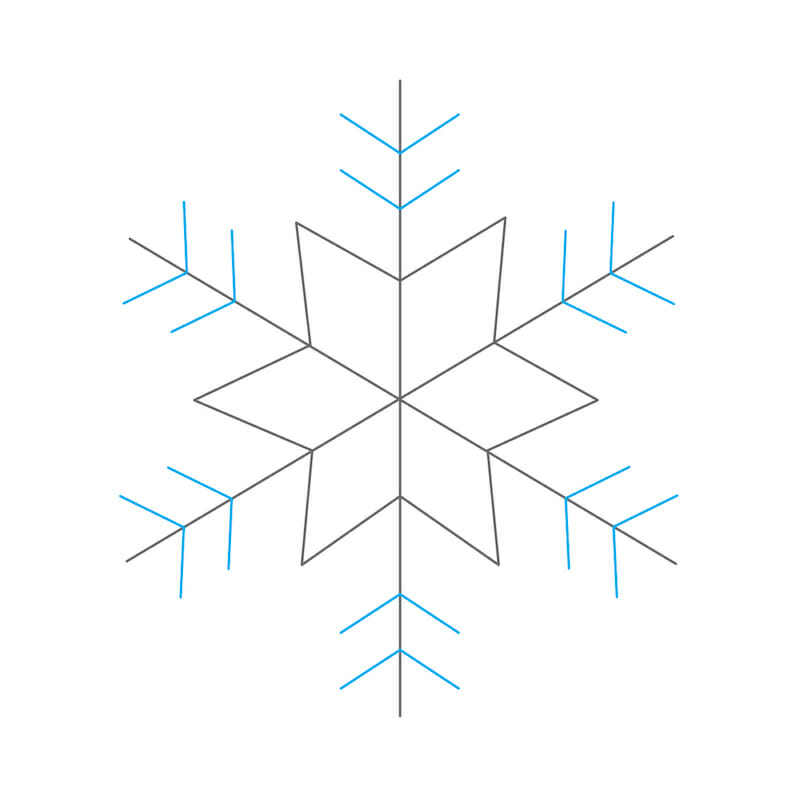 Step 4: Add the Outline Based on the Lines You Made Earlier
🎥 Watch The Video for Step 4
With the basic structure in place, let's flesh it out! Create a smooth outline that follows along the shapes and "V"s you've drawn. Imagine you're wrapping your snowflake in a cozy outline to keep it chilly.
🖼️ See the Image for Step 4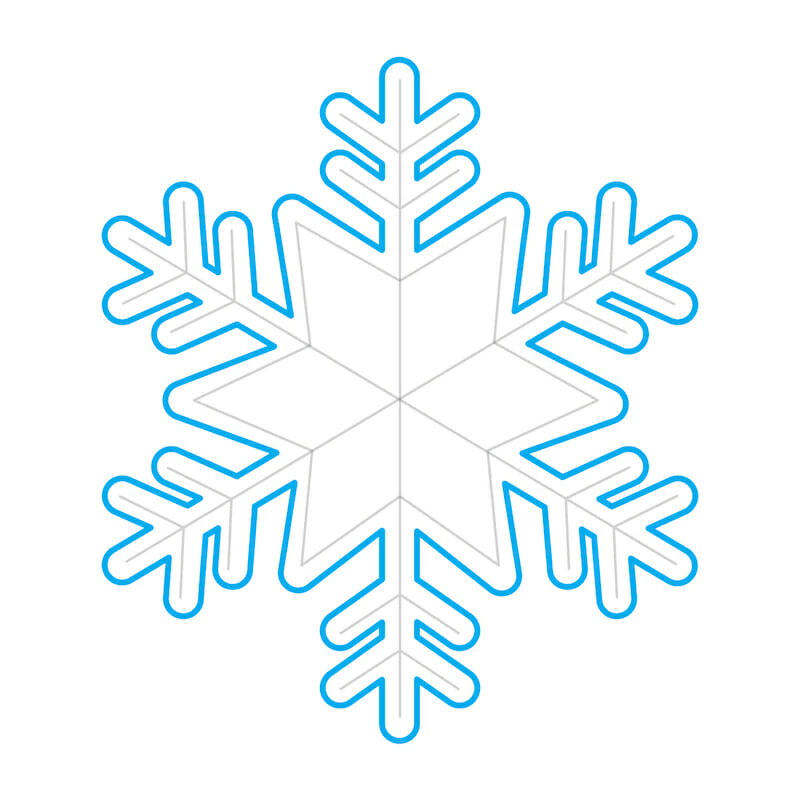 Step 5: Add 6 Diamond-Like Shapes Within the Middle Area of the Snowflake
🎥 Watch The Video for Step 5
Our snowflake needs a heart—or six! Add six diamond-like shapes in the center area where all your lines cross. These diamonds give your snowflake that classic, intricate look without any of the complexity.
🖼️ See the Image for Step 5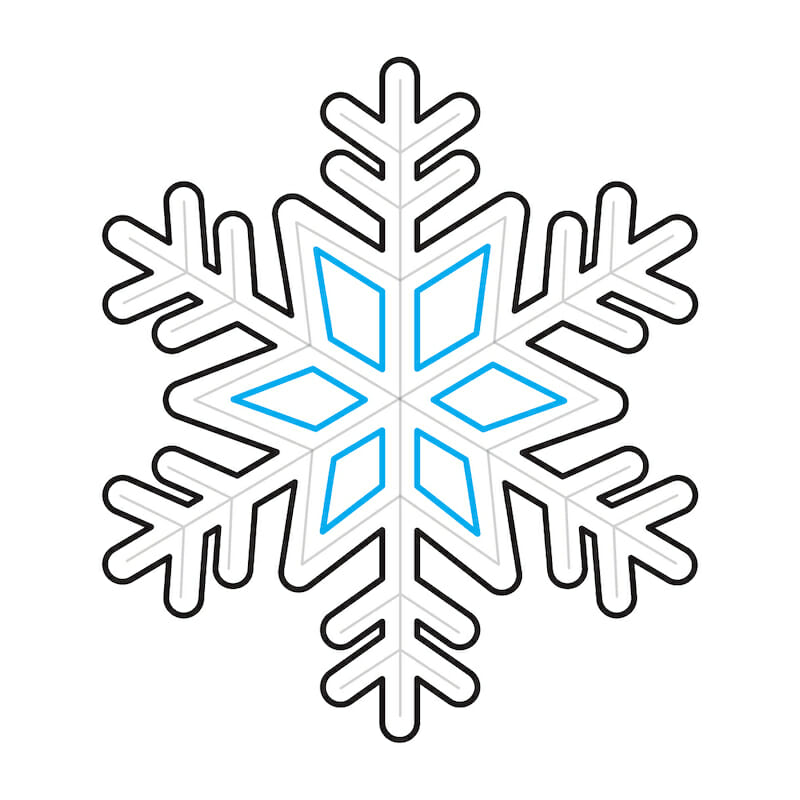 Step 6: You're Done Drawing a Snowflake!
🎥 Watch the Video for Step 6
Give yourself a pat on the back because, guess what? You've just drawn a fabulous snowflake! Take a moment to admire your handiwork; you've just captured winter's elegance on paper.
🖼️ See the Image for Step 6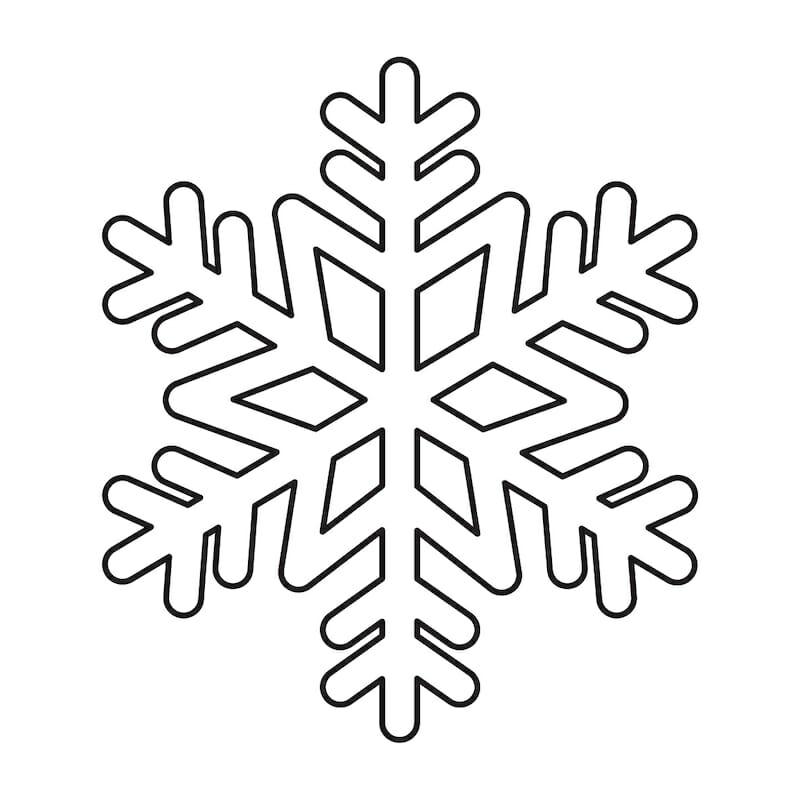 Step 7: Add Color to Your Snowflake to Make it More Lively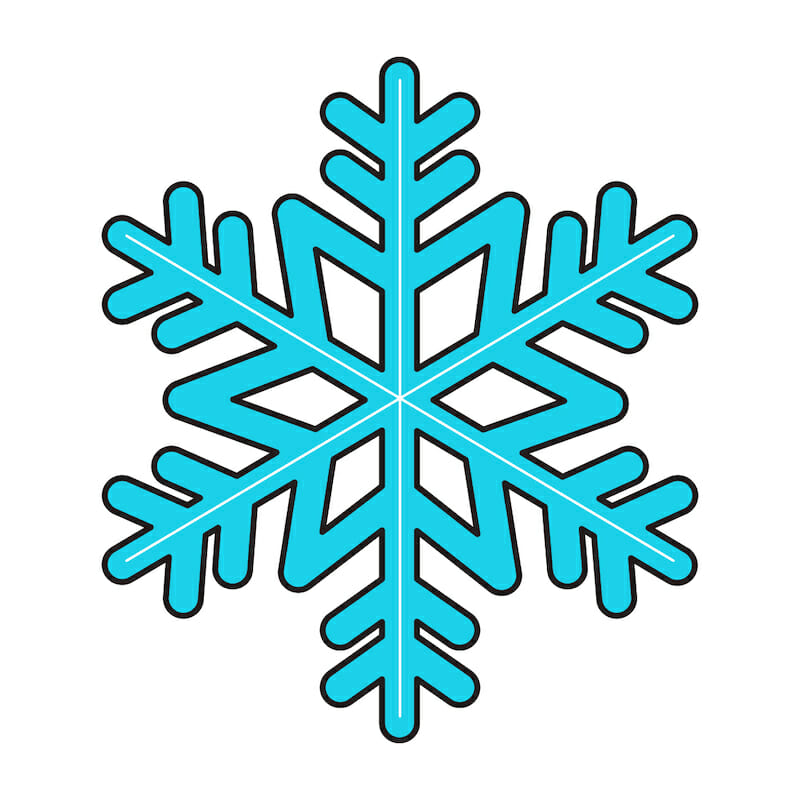 Who says snowflakes have to be white? Grab your colored pencils, markers, or digital tools, and add some hues to your masterpiece. Whether it's frosty blues or rainbow colors, your snowflake will come to life.
More Drawing Tutorials
How to Draw a Snowflake Full Video Tutorial
There you have it! You've created a wonderful snowflake drawing with just a few lines and shapes. Share your artwork with friends family, or on social media, and don't forget to tag us so we can marvel at your icy creation. Keep practicing, and you'll be a snowflake pro in no time! ❄️🎨
How to Make a Snowflake with Paper and Scissors?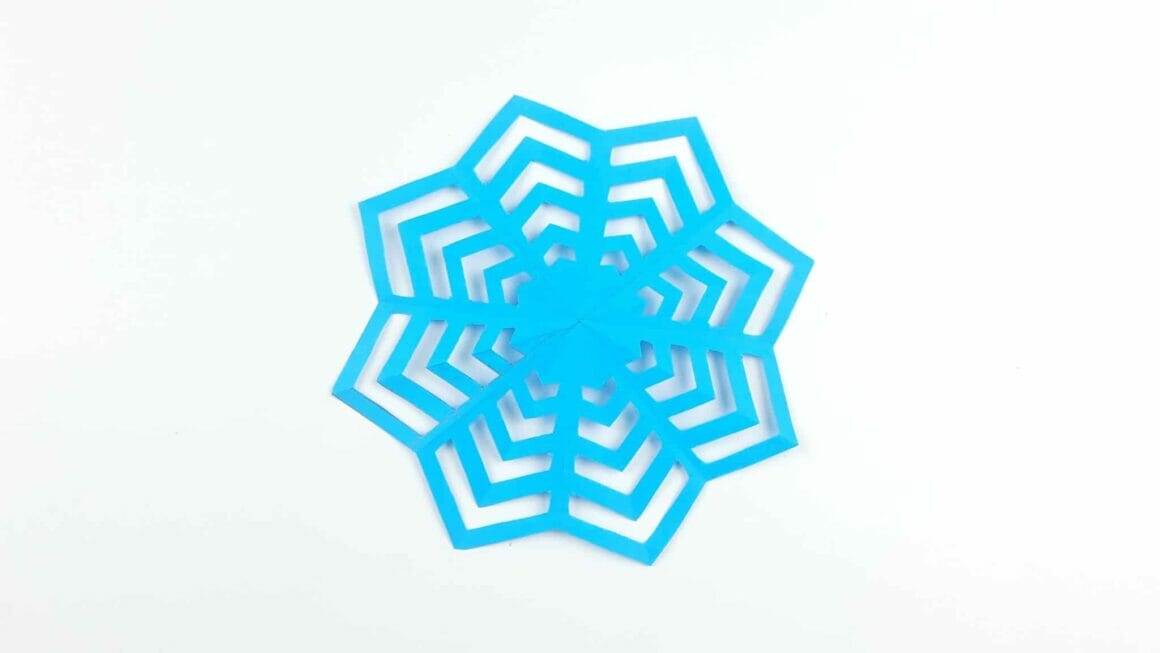 Paper snowflakes are a fun winter craft that all ages can enjoy. The process of making them is simple, but the results are stunning. Paper snowflakes are a fun, easy, and inexpensive way to decorate for winter. All you need is some paper and scissors, and you can make beautiful snowflakes to hang on your windows, walls, or even ceiling!