A crochet tube top is the perfect summertime garment! It's made with a light, airy cotton yarn that will keep you cool and comfortable in the hot weather. The stitch pattern is simple and easy to follow, so it's a great project for beginner crocheters. And best of all, it can be easily dressed up or down to suit your personal style.
So what are you waiting for? Get started on your very own crochet tube top today!
Material
Related video tutorials:
How to crochet a tube top step-by-step
To make the body of a tube top the first thing you'll need to do is measure the chest size. In the picture, you can see the chest size is 22 inches. We will deduct 2 inches from whatever the chest size is.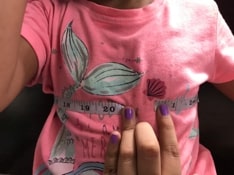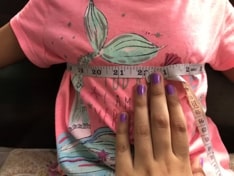 Once you have the chest size start making a foundation chain up to the chest size. Since the chest size in the pictures is 22 inches and I deducted two inches, I'll crochet a 20-inch chain.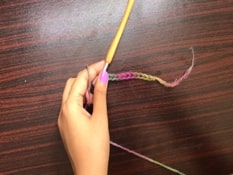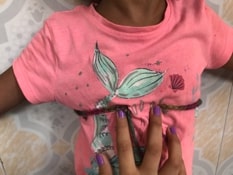 Once again you can see the final chain is two inches short.
Row 1: Yarn over and insert the hook in the third chain from the hook and pull up a loop. You'll have three loops in your hook, now yarn over and pull through two loops and you'll be left with two loops. Once again yarn over and pull through the remaining two loops. This is how you make a double crochet which I've used in this tube top. 
Row 2-14: chain two, and make a double crochet in the next stitch. We'll be considering the first two chains as the first double crochet. Now crochet the entire row with double crochet. This row is repetitive so you'll be crocheting rows like this up till you reach the length you want. I made 14 rows of double crochet.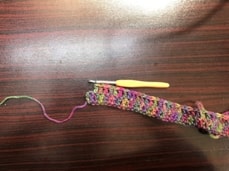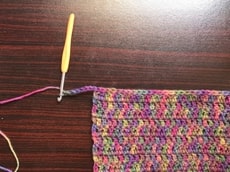 Straps
To make the straps of your tube top you'll begin from where you left it. Your last row. Once you've made 14 rows you'll make a foundation chain of 100. 
After you've made 100 chains now flip it and insert the hook in the 2nd chain from the hook and make slip stitches upon the chains, you'll be making slip stitches on top of the chain. and on the double crochets of the body as well.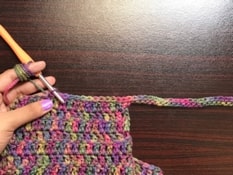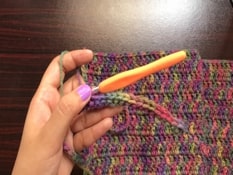 Once you've come to the other end make 100 more chains. 
After you've made 100 chains, this time, turn the end of the chain upside down and crochet slip stitches. In the first strap, slip stitches were on the top of the chains, this time slip stitches should be on the bottom of the chains. That's why we'll turn the chain upside down and then begin crocheting the slip stitches. For a clearer explanation watch the tutorial.
Once done with slip stitches all you have to do is fasten off the yarn and you're tube top is ready.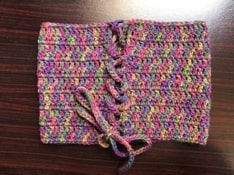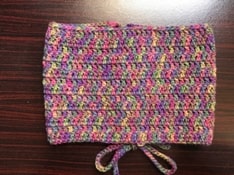 Related: 27 Free Crochet Top Patterns
Conclusion
Crochet tube tops are a great beginner project because they are simple and quick to make. You can use any type of yarn and hook to make them, and there are endless possibilities for customization. Crochet tube tops are also very versatile. You can wear them as a standalone top or layer them under other clothes. The same as crochet tank tops, they look great with jeans, shorts, skirts, and even dresses. And, because they are so easy to make, you can easily make a bunch of different colors and styles to mix and match with your wardrobe. So if you're looking for a fun and easy crochet project, try making a crochet tube top! You won't be disappointed.