Welcome, budding artists! Ever wanted to draw a delightful cow but didn't know where to start? Fret not! This tutorial is crafted especially for young minds and beginners. Let's embark on a creative journey as we piece together your very own cow, one step at a time. With mini videos for each stage and a full video capturing the entire process, you'll be drawing cows in no time!
14 Easy Steps to Draw a Cow
Step 1. Starting with the Cow Head
Begin your drawing with an egg-shaped outline.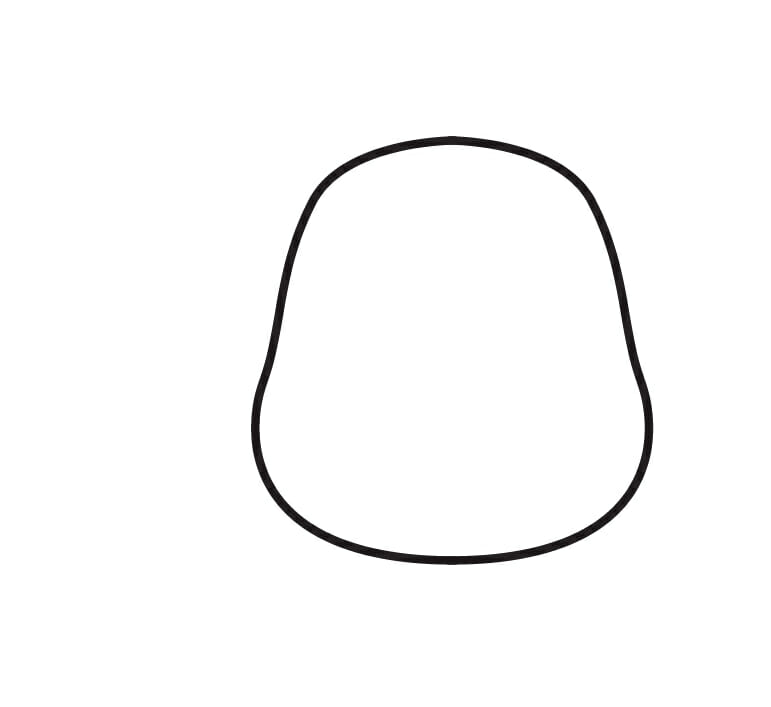 Step 2. Moo-ving to The Cow Horns
On the top, sketch 2 curved upside-down "U" shapes for the cow's sturdy horns.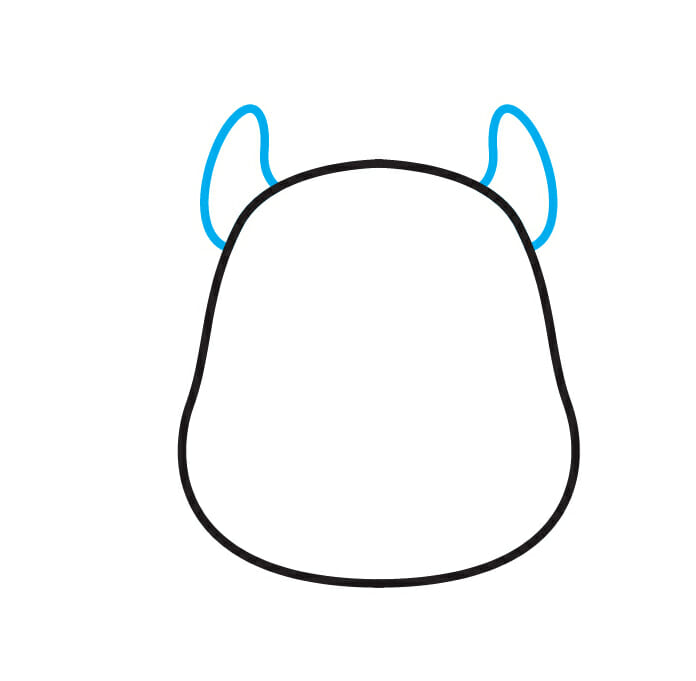 Step 3. Ears A-Listening
Draw 2 "U" shapes beneath the horns for ears. Add a curved inner line in each for detail.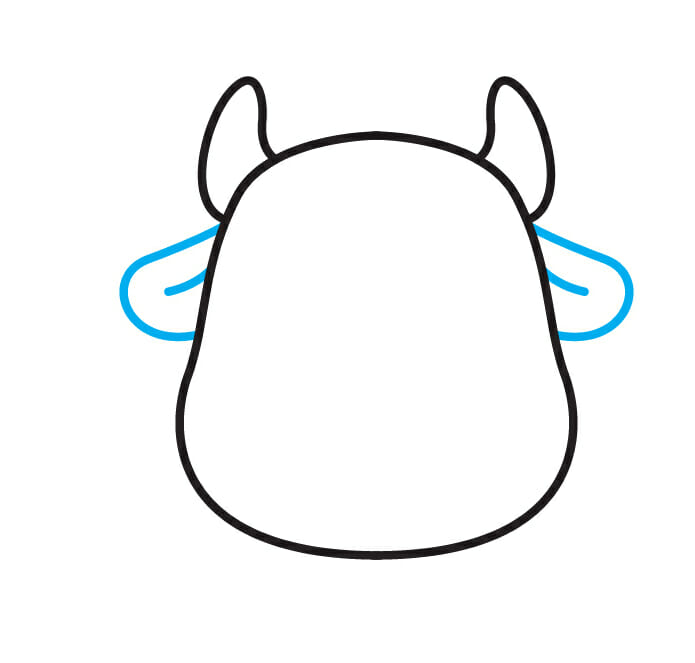 Step 4. Eyes Full of Wonder
Sketch 2 ovals for eyes. Within these, draw smaller ovals for the irises.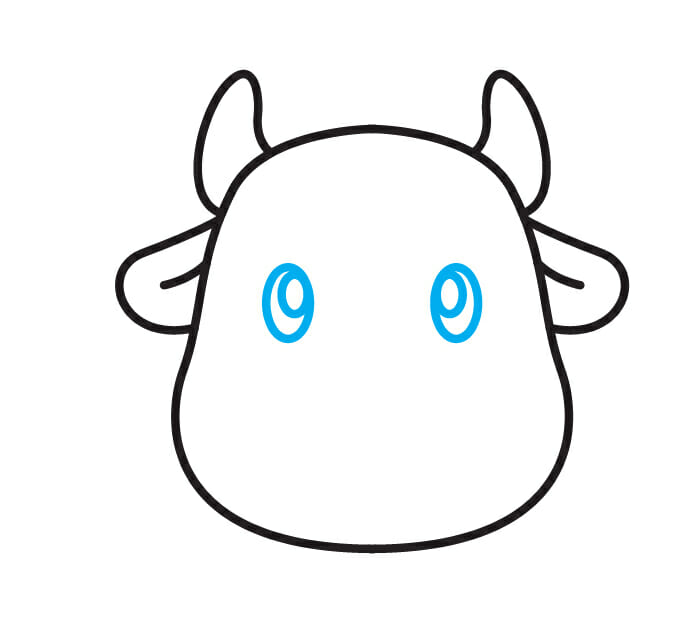 Step 5. Capturing the Gaze
Color around the smaller oval but within the larger one to bring the eyes to life.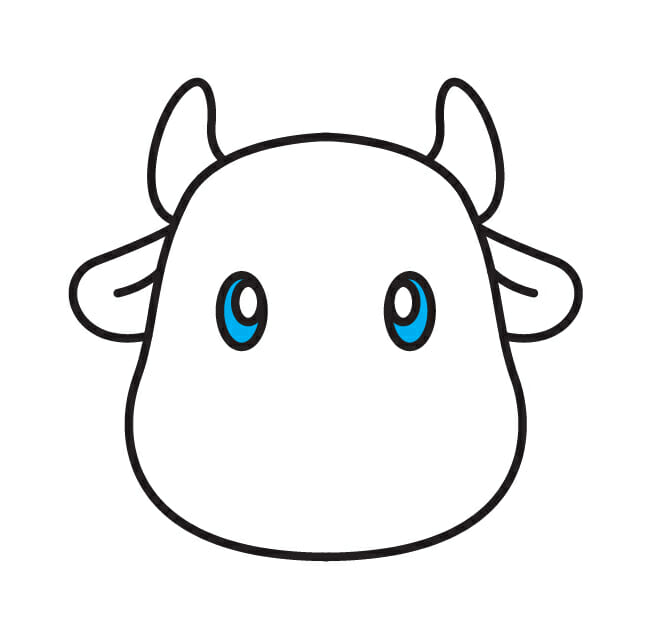 Step 6. Nose Knows Best
Draw a curved line across the lower face and add an oval beneath for the cow's snout.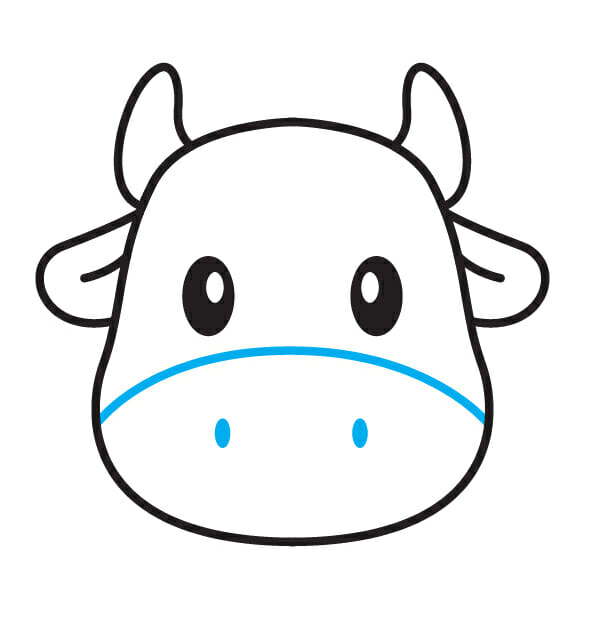 Step 7. Cow Body Basics
From the face's left, sketch 2 curving lines downward to begin the body.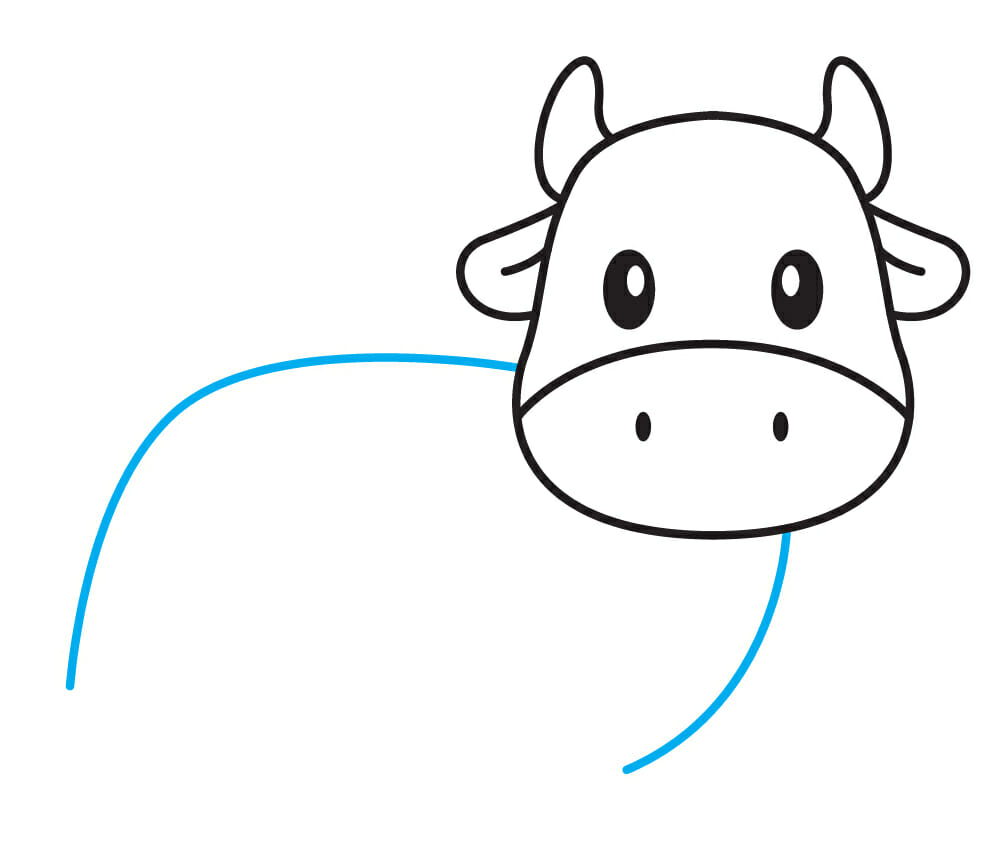 Step 8. Standing Tall
Draw 3 of the cow's legs using simple elongated shapes.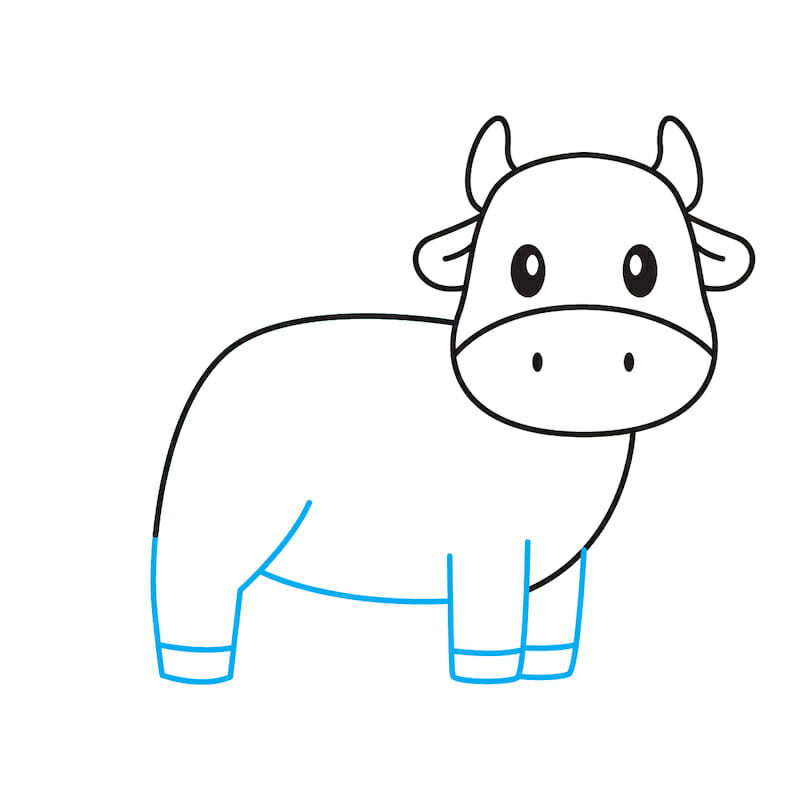 Step 9. Udder Delight
For the udder, illustrate a curved line with 3 "U" shapes hanging below.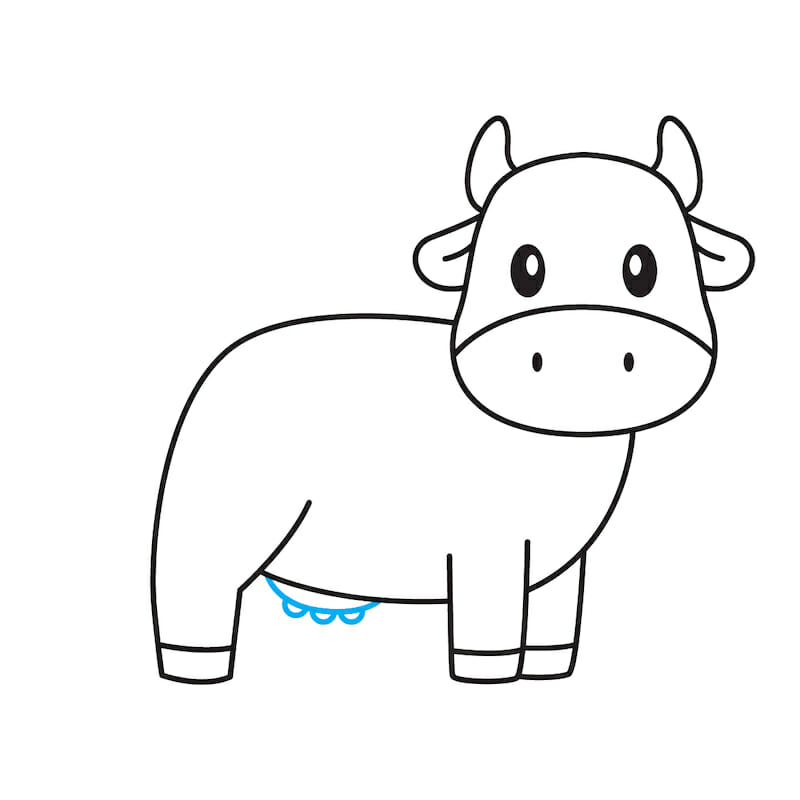 Step 10. Completing the Cow Stance
Add the fourth leg to the right of the previous back leg.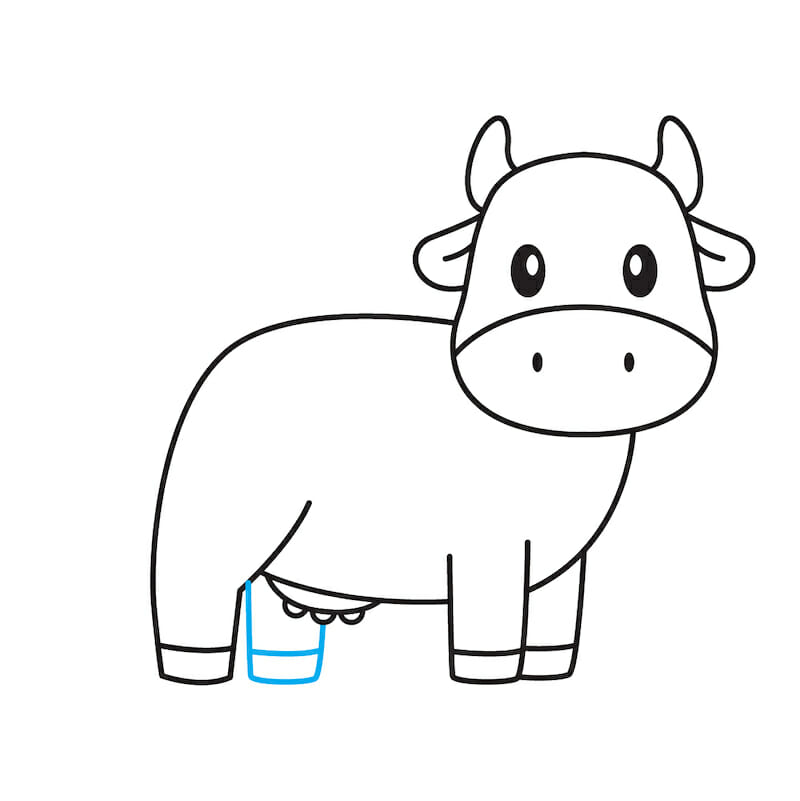 Step 11. Whipping Up a Tail
Draw a slender, snake-like shape from the body's rear. Add a leaf-like end for detail.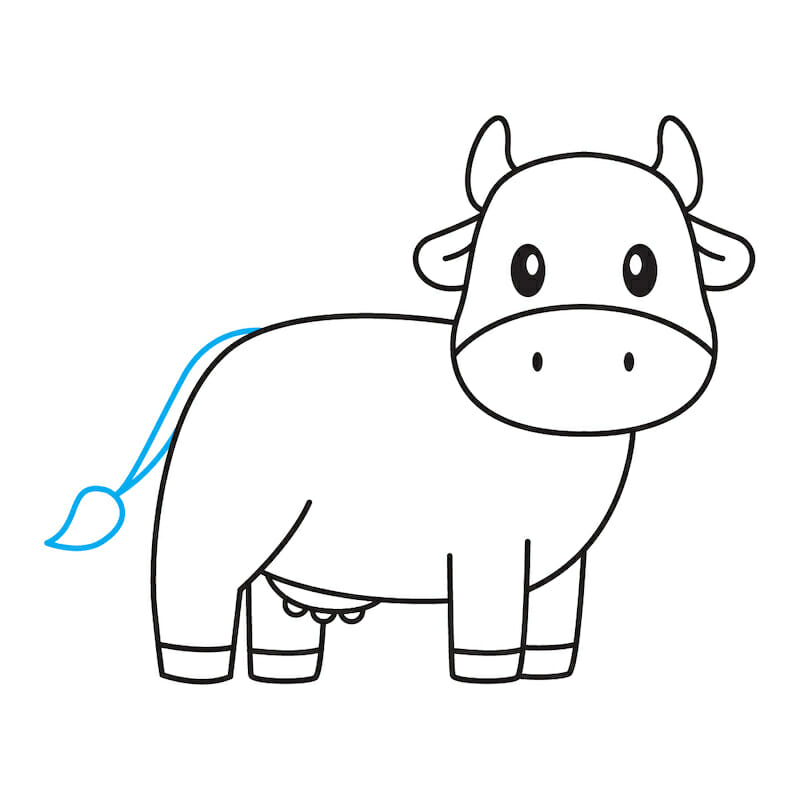 Step 12. Signature Cow Patterns
Add the iconic cow spots or piebald patterns all over your drawing.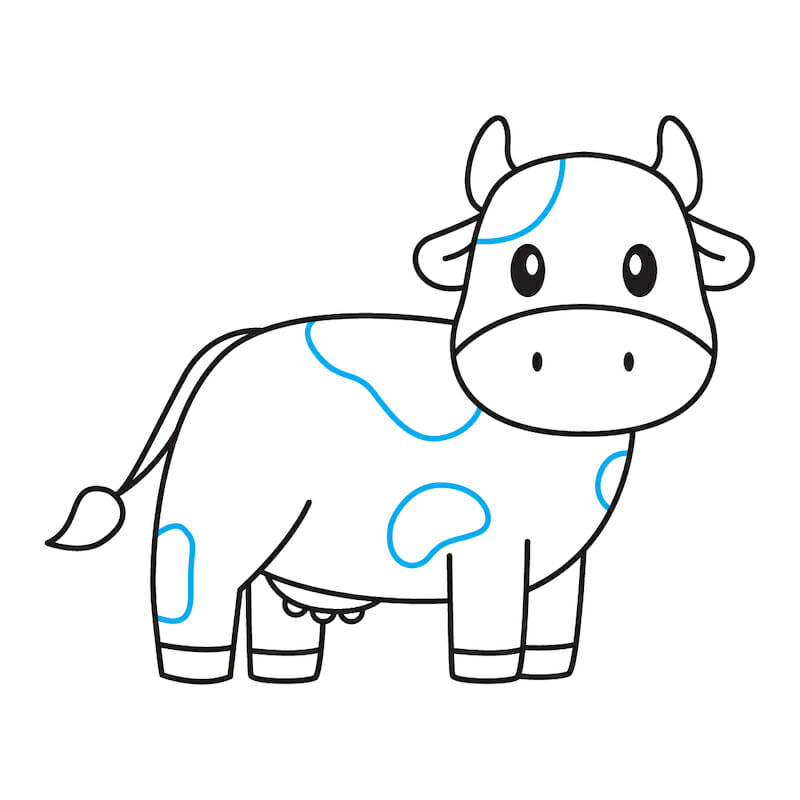 Step 13. Masterpiece Complete
Congratulations on drawing a fantastic cow!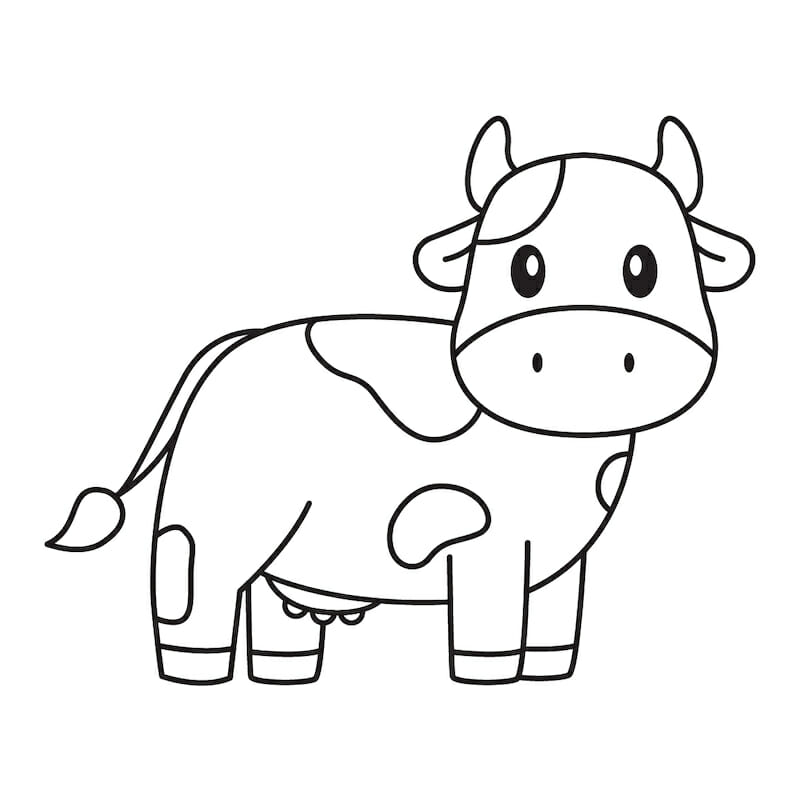 Step 14. Bringing Colors to Life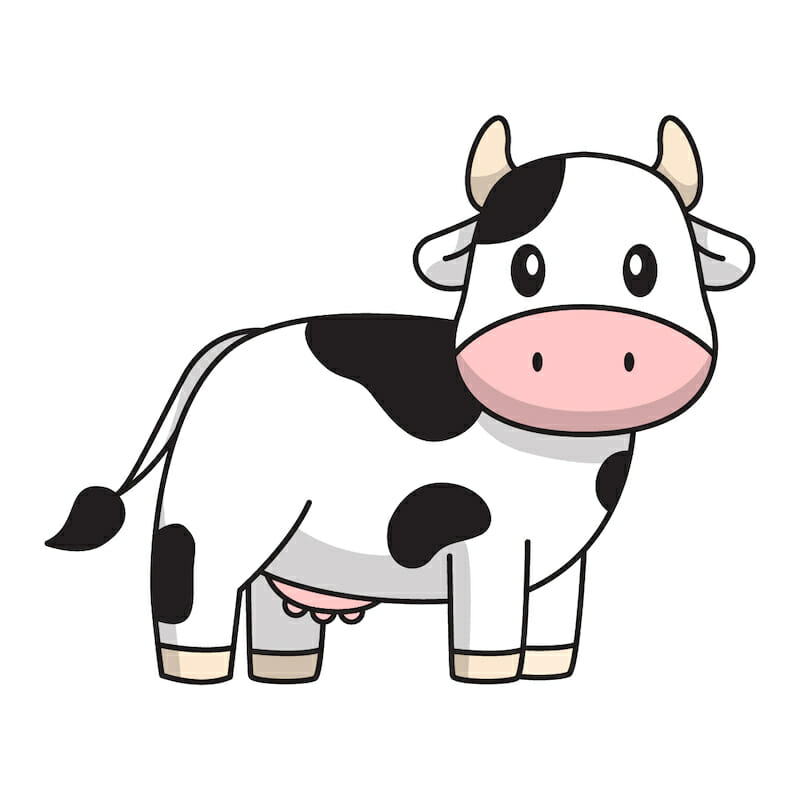 15. How to Draw a Cow Full Video Tutorial
It's time to color! Here's an example palette to give your cow some vibrancy.
So, grab your tools, let your imagination run wild, and let's create some moo-gic together! 🐄✨
More Drawing Tutorials