There has been a long-standing debate over the two main craft schools: knitting and crocheting. Every crafter has something to contribute, whether they knit, crochet, or both. Every crafter has unique experiences and preferences regarding the two– so the real question is: Which is best for you? This article will help you determine just that.
Historical Background
Knitting: A Brief History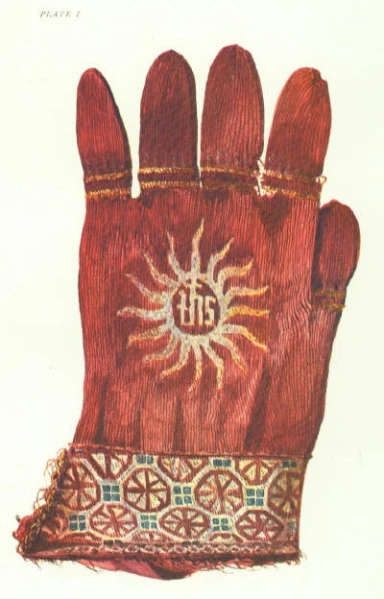 Knitting likely began in the Middle East and spread to Europe through colonialism and trade. The earliest known knitted pieces were made in Spain by Muslim knitters hired by royal families. Several artifacts survive in the Abbey of Santa María la Real de Las Huelgas, including cushion covers and gloves belonging to Prince Fernando de la Cerda, who died in 1275.
In the 16th century, knitting schools provided income for the poor in Britain. Stockings and gloves were a staple of British fashion and were even exported to Spain, Germany, and the Netherlands.
Fair Isle techniques emerged in the Scottish Isles in the 17th and 18th centuries. Along with the cable stitch developed in 20th-century Ireland, the colorful fair isle variants were designed to identify people of different families while protecting fishermen from harsh sailing conditions.
Crochet: A Brief History
The crocheted fabric appeared in Europe in the 19th century, significantly later than knitted material. Some believe crochet also came from the Middle East, although no concrete evidence exists.
The earliest reference (in English) to crocheting comes from The Memoirs of a Highland Lady by Elizabeth Grant, dated 1812. An entry in her memoirs includes that "this art has attained its highest degree of perfection in England". She also reinforces that crochet was a British invention, albeit acknowledging the French name and the French and German claims.
Although uncertain, you may wonder when the British and American crochet terminology split occurred. One theory claims that the difference refers to the number of loops on your hook versus loops drawn up to complete a stitch. In contrast, another view chalks the difference up to British English versus American English.
Tools of the Trade
Knitting Needles vs. Crochet Hooks
Knitting Needles
Knitting needles come in many different widths, lengths, and materials. A US size eight needle, or a UK 5.0 mm, is the most common, especially for learning with worsted weight yarn. A size eight needle and worsted-weight yarn are generally what beginner knitters use to learn basic stitches and techniques.
Bamboo knitting needles are best for beginners. They have less friction with the yarn, causing fewer stitches to slip off the needle. The wood is sturdy without being too heavy but can have slight imperfections, causing yarn to catch and snag.
Aluminum and plastic needles are incredibly popular because they are versatile and inexpensive. They come in various colors but can be slippery and cause stitches to fall off easily. They can also be quite uncomfortable to use for long periods. Overall, aluminum or plastic needles are an excellent, affordable option for beginners, but they may lead to grievances in the future.
Crochet Hooks
Crochet hooks come in two main shapes: inline and tapered hooks. These terms refer to the shape of the hook's head based on the shaft. They come in the same materials described above and have similar concerns.
Inline hooks have a shaft that is in line with the hook. They have a uniform diameter throughout the length of the hook and a sharper tip. The uniform diameter allows for consistent yarn movement, making crocheting faster. The sharper tip, however, can make working with bulkier yarns more challenging.
Tapered hooks have a shaft that is broader than the hook's tip. They are known for their ergonomic comfort and better control. Tapered hooks are known as the best for bulkier yarns because their rounded throats prevent yarn from slipping off too easily.
Related: What Do You Need to Crochet?
Additional Materials Required
Yarn Types and Other Tools
There are plenty of yarns out there, from budget to high-end. Acrylic yarn is cheaper because it is synthetic, but cotton can be affordable. 100% wool yarns are usually the most expensive because of their high quality, but a good middle ground is a blended yarn of both acrylic and wool. The look and feel of wool without the price tag!
When starting out, invest in a good pair of scissors. You will want nice scissors to dedicate to your projects, especially when working with delicate yarn. Nothing is worse than unusable yarn because dull scissors shredded the fiber.
A yarn winder and swift will be your best friend when it comes to untangling yarn, especially if store-bought. Once you start winding your yarn into perfect cakes, you will not be able to look back, and you will not want to waste time untangling the center pull from the rest of the skein.
Which Is Easier, Crochet Or Knitting?
The Basics of Knitting for Beginners
Easiness to Pick Up
Knitting is easy to pick up: all you need are needles, yarn, and practice. With just two stitches mastered, you can learn more complicated stitches and patterns, opening a gateway to more complex techniques. While it largely depends on your learning style, plenty of resources online help your understanding.
Initial Tips and Challenges
There are a few challenges that you should be aware of when you begin:
Understand the terminology. If reading a pattern, look in the notes section; the author will include definitions for terms if you are unfamiliar. If watching a video, the creator should clarify, but there are definitions online.
Try to keep your tension uniform. This means maintaining the grip on the working yarn as you knit. This will keep your stitches the same size, automatically elevating the look of your project.
Become comfortable with holding your needles and working yarn. These are fundamental techniques for knitting, and practice makes perfect.
Avoid twists and gaps. Stitches on your needles tend to slide around as you knit. Keeping the bottom of each stitch on the bottom of your needles will prevent twists in your project and gaps in your stitches.
The Basics of Crochet for Beginners
As with any new skill, there is a learning curve to mastery. With crochet, there is that same learning curve. If you have knit before, it may be harder to pick up because there are specific techniques unique to crochet. However, there are many similarities between the two crafts, and therefore, the learning processes are very similar.
Initial Tips and Challenges
Here are some initial challenges to be aware of:
Be aware of the tension in your chain stitches. These stitches are the foundation of your project, and varying tension can warp the beginning edge of your project.
Know where to insert your hook. Stitch placement is essential to keep stitches consistent. As you are starting, be sure to insert your hook into the right places in the stitch.
Count your stitches. Counting each stitch in your row is crucial to maintain a clean edge. This will be a good practice for more complex projects in the future.
Related: 6 Best Beginner Crochet Kits in 2023
Speed and Efficiency
How Quickly Can You Complete a Knitting Project?
Knitting is a slow hobby, especially as a beginner. Knitting is more precise than crochet; your speed depends on your skill level. Counting stitches is very important, but it also takes time, and fixing a mistake made (and catching it early on by counting your stitches!) adds to the project time.
Hand fatigue and discomfort are an important, often overlooked, concern. A very experienced knitter could complete a sweater in as little as 20 hours of total knitting time, which means one sweater could take several weeks or months. As a beginner, focus more on your technique and stitching than efficiency.
How Quickly Can You Complete a Crochet Project?
Crochet is the faster craft of the two, but it has some related time constraints. Counting stitches is incredibly important, even more so in crochet because of stitch density, but mistakes are generally easier to fix than in knitting.
Hand fatigue and discomfort will happen to the most experienced crocheter, stressing the importance of breaks and stretches. Depending on your crocheting speed, an experienced crocheter could crochet a blanket in about 20 hours. One crocheted row is roughly three rows of knit regarding the ground you can cover per row.
Techniques and Stitches
Basic Stitches in Knitting
Knit, Purl, and Beyond
Knit stitch: Insert the right needle into the front of the first stitch, from left to right. Wrap the working yarn around the right needle so the yarn nestles between the loop of the first stitch. Pull the wrapped yarn through the stitch, creating a new loop on the right needle, and pull the old loop off the left needle.
Purl stitch: Insert the right needle into the first stitch from right to left. The right needle should go in front of the left needle. Wrap the working yarn around the right needle and pull the wrapped yarn through the stitch and up and off the left needle, leaving you with the new stitch on the right needle.
Stockinette stitch: This stitch is formed by knitting each stitch for one row and purling each stitch in the next row.
Rib stitch: This stitch is formed by a two-stitch repeat for each row: knit one, purl one, and repeat until the end of the row.
Seed stitch: This stitch is similar to the rib stitch but is a two-row repeat. Start by knitting one, then purling one, and repeat until the end of the row. Then, purl one, knit one for the next row. The trick is to place the knit stitches on the purl stitches of the previous row to create the seed texture.
Basic Stitches in Crochet
Single Crochet, Double Crochet, and More
Here are the essential crochet stitches:
Single crochet: Insert your hook into the stitch, yarn over, and pull up a loop. Yarn over and pull through both loops on your hook.
Half double crochet: Yarn over and insert your hook into the stitch. Yarn over, pull up a loop, yarn over, and pull through all three loops on your hook.
Double crochet: Yarn over, insert your hook into the stitch, yarn over, and pull up a loop. Yarn over and pull through the first two loops on your hook. Yarn over and pull through the last two loops on your hook.
Crochet That Looks Like Knitting: The Waistcoat Stitch
While no knitting stitch looks like crochet, you can easily fake a knit look with crochet. The waistcoat stitch is a crochet stitch that mimics the look of crochet, and you can crochet it like this:
Waistcoat stitch: Start with any number of chains. Single crochet into the second chain from your hook and into every chain until the end of the row. Chain one and turn. Insert your hook between the 'v' of the single crochet on the row below instead of through the top two loops of the stitch. Yarn over and pull up a loop, yarn over, and pull through both loops on your hook. Repeat for every stitch in the row and repeat.
Versatility and Project Types
Types of Projects Suited for Knitting
Here are the most popular knitting projects for beginners and experts alike:
Sweaters
Scarves
Socks
Mittens
Beanies/hats
Hair scrunchies
Dishcloths and washcloths
Types of Projects Suited for Crochet
More Free Crochet Patterns
Here are the most popular crochet projects for beginners and experts alike:
Afghans
Dolls
Pot Holders
Decorative tapestries
Laptop covers
Face scrubbies
Coasters
More Crochet Projects & Tutorials With Video Tutorial
Texture and Finish
The Texture Produced by Knitting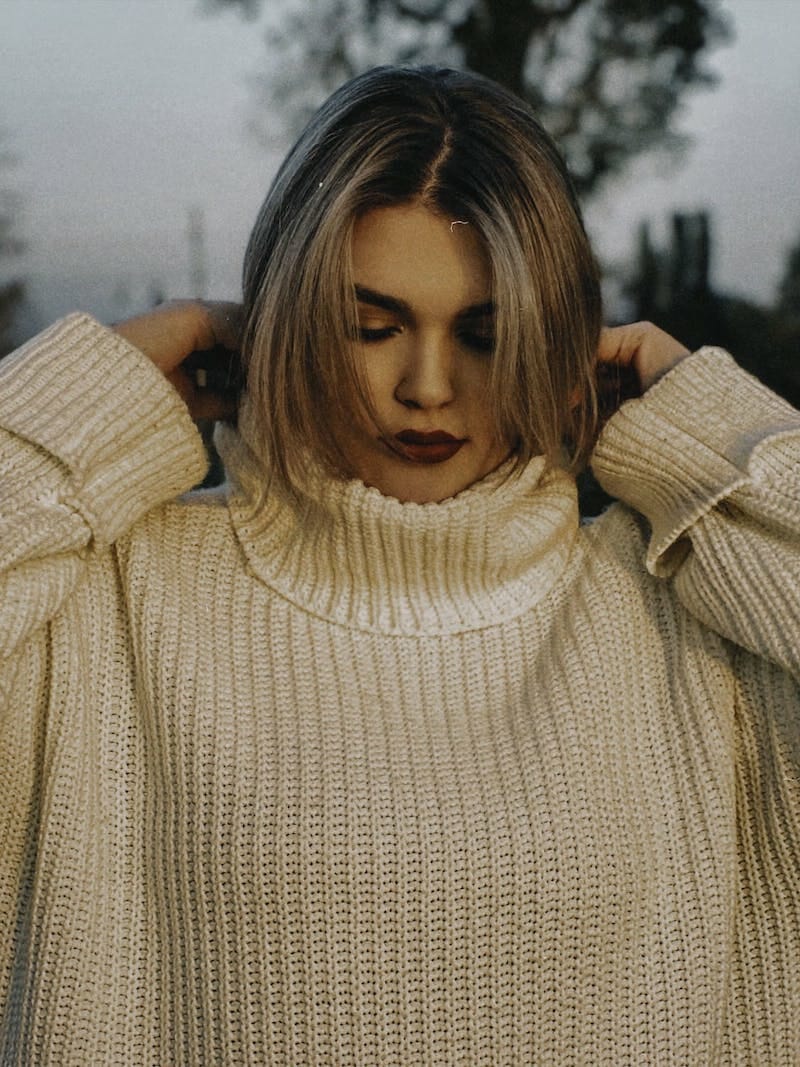 Knitting has standard textures depending on the stitches used. You can create a flat piece with the purl stitch and a piece with ridges on both sides, combining the knit and purl stitch in rows. From there, more intricate patterns will call for knit and purl stitches intermixed in each row. In general, however, knitting creates a fabric with great drape and durability, so all you have to do is pick a yarn and a project.
The Texture Produced by Crochet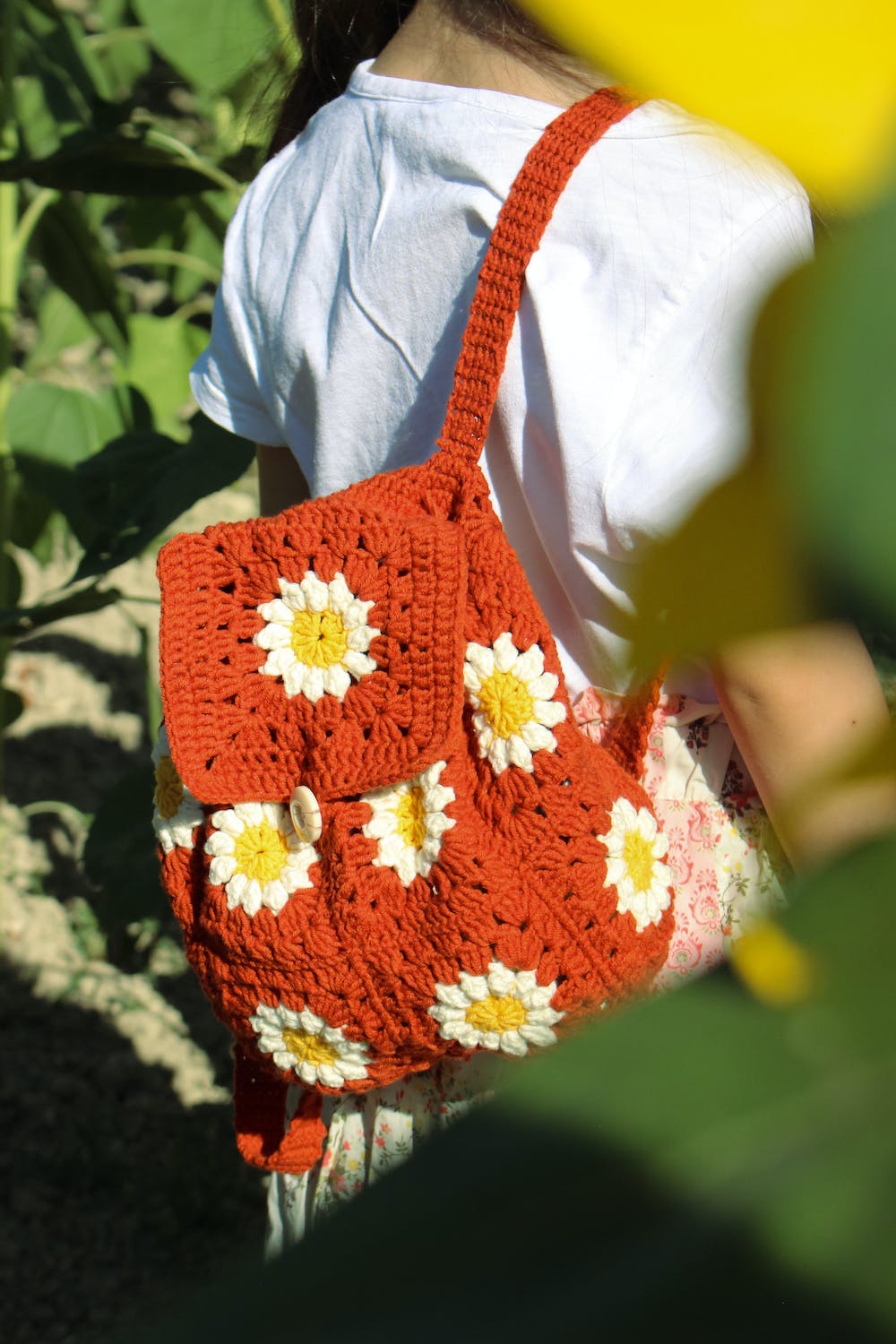 Crochet has a broader range of textures than knitting can achieve from a beginner skill level. You can create cables, puff stitches, and ribbed fabric in no time, all built off of the basic stitches included in this article. You can elevate yarn you don't like into a piece you love just by employing the correct stitches.
Flexibility and Customizability
Customizing Knitting Patterns
Creating your knitting pattern design is accessible and often done by hobby knitters. Colorwork, textures, and appliques are the most common ways knitters customize their projects to make them unique to their tastes.
Knitting designs can also be adapted from different patterns, which opens up many customization opportunities. Most knitters have had an experience where they have adapted an aspect of one project to another, as this is common.
Customizing Crochet Patterns
Knitting and crocheting are about 1:1 on the customization scale, but it is common to see more variations or original patterns and designs in crochet. Because there are more distinct stitches with distinct looks, crochet is more versatile so you can alter patterns and designs easily.
Some argue that designs that require more shaping, such as amigurumi, toys, and some wearable pieces, are easier to crochet than to knit because of the thicker fabric that results from crochet.
Popularity and Community Support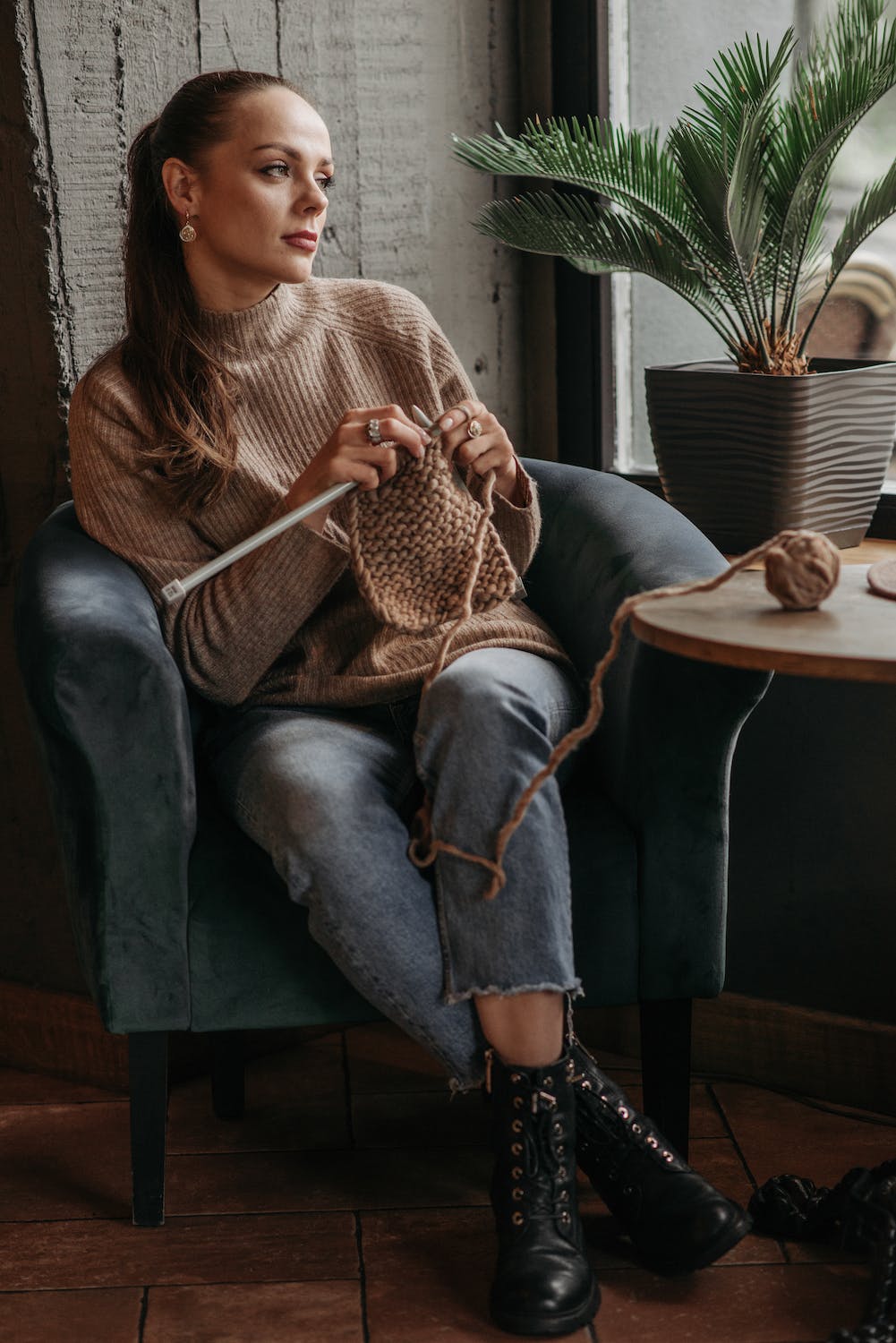 Communities and Resources for Knitting and Crochet
For new crafters, sometimes the most challenging part is finding others interested in your craft. In this case, the internet comes in handy. Here are the best places to find like-minded crafters.
Online Forums
Reddit is an excellent resource for those in the crafting community because it truly is a crowdsourced platform. There are subreddits, or subcommunities, for knitting and crocheting; some are even as specific as particular aesthetics or interests.
Online Classes
YouTube is an excellent source for online learning, but if you want something a little more specialized and specific, check out Masterclass. They have free online articles teaching the basics of both crafts, but they also provide a paid course.
Social Media Groups
Facebook is a great way to contact other crafters, especially within your area. These groups also include more social aspects, like potential in-person events if that suits you. This is a great way to make friendships within your craft.
Costs Involved
The Cost of Knitting Supplies
Knitting is an expensive hobby, as the supplies can be pricey the higher the quality you want. To start, you'll need a pair of needles and a ball of yarn at the minimum. Bamboo knitting needles cost about $10 a pair, whereas aluminum knitting needles range from about $5-8 dollars a pair. As for yarn, acrylic yarn starts at about $3-4 a skein. In total, it would cost you about $15 to get started.
The Cost of Crochet Supplies
Crochet is about as expensive as knitting. However, individual bamboo crochet hooks go for about $7. Aluminum crochet hooks, however, go for about $3-4 apiece. Acrylic yarn is the same as knitting: about $3-4 a skein. In total, it would cost you about $12 to start crocheting.
Summary and Final Thoughts
All in all, the debate between knitting and crocheting still stands. We have reviewed both aspects, so choosing which is best for you is up to you. Below, we have wrapped up the debate to help you decide which is best for you.
Is Knitting for Me?
If you like longer-term projects and the classics, you are more likely to enjoy knitting. Knitting is best for the classic wearables: scarves, sweaters, mittens, and the like. The stitches are more dense, which makes for a softer fabric.
The fabric is also thinner than crochet, which adds to the natural drape of knitted fabric that is so desirable. If you prefer smoother, finer projects, then knitting is for you. Knitting consumes far less yarn than crocheting if you're also looking to spend the least amount on yarn as possible.
Is Crochet for Me?
Crochet is better suited for making amigurumi, toys, or more sturdy projects. Crochet is easier to learn as a beginner because it is more convenient– no worries about dropped stitches or twisting your work– and versatile. Crochet patterns can easily be adapted to other projects, allowing more artistic license than knitting. Crocheting will be your best-suited craft if you want to make projects more quickly.
Sources & References